Houston's Weekend Planning Guide
(Weekendhouston.net) is a Targeted Premium Event Listings Journal/Calendar

Houston's Weekend Planning Guide
is updated continuously

Willie Nelson and Family
with Peytan Porter
@713 Music Hall
Wednesday 11/17/2021 8:00 PM
Doors Open 6:30 PM
LiveNation opens its new music venue this weekend (Weekend of November 19-21,2021) with Willie Nelson. LiveNation says its a concert venue that willhave a capacity of 5,000. Located at POST Houston, the mixed-use complex at the former Barbara Jordan Post Office in downtown Houston.
This is the same week Nelson's music publisher wil
l release his new album, The Willie Nelson Family. The record features the 88-year-old outlaw country legend singing and playing his guitar Trigger while accompanied by his musical family members, sister Bobbie Nelson (piano), sons Lukas Nelson (acoustic guitar, electric guitar, lead vocals, background vocals) and Micah Nelson (drums, bass, background vocals) and daughters Paula Nelson (background vocals) and Amy Nelson (background vocals).
Did you know? Nelson back in 1958 was a Houston resident or sort of --- he rented an apartment near Houston in Pasadena.

It was the critical success of his album Shotgun Willie (1973), combined with the critical and commercial success of Red Headed Stranger (1975) and Stardust (1978) that made Willie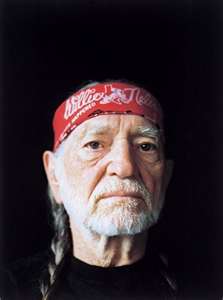 Nelson one of the most recognized artists in country music.

Nelson was one of the main figures of outlaw country, a subgenre of country music that developed in the late 1960s as a reaction to the conservative restrictions of the Nashville sound. Nelson has acted in over 30 films, co-authored several books, and has been involved in activism for the use of biofuels and the legalization of marijuana.
Library Voyage
with Apollo
Chamber Players
@Evelyn Meador Library
Thursday 11/18/2021 6:00 PM
Free Event

This weekend starter is free and is a short ride to Seabrook. Its the Library Voyage project at the Evelyn Meador Library.

This is Chapter 2 of their new Library Voyage Series it celebrates Native American Heritage and music from our current decade with a nod to Space!
The program highlights will include, "Moonstrike" American Indian moon legends for string quartet and narrator by Chickasaw Composer Jerod Impichchaachaaha' Tate a Houston Premiere work by Latin Grammy-winning Bandoneonist and tango performer Hector Del Curto.
Houston TX based Apollo Chamber Players "performs with rhythmic flair and virtuosity" (The Strad) and has "found fruitful territory" (Houston Chronicle) through innovative, globally- inspired programming and multicultural new music commissions. Recent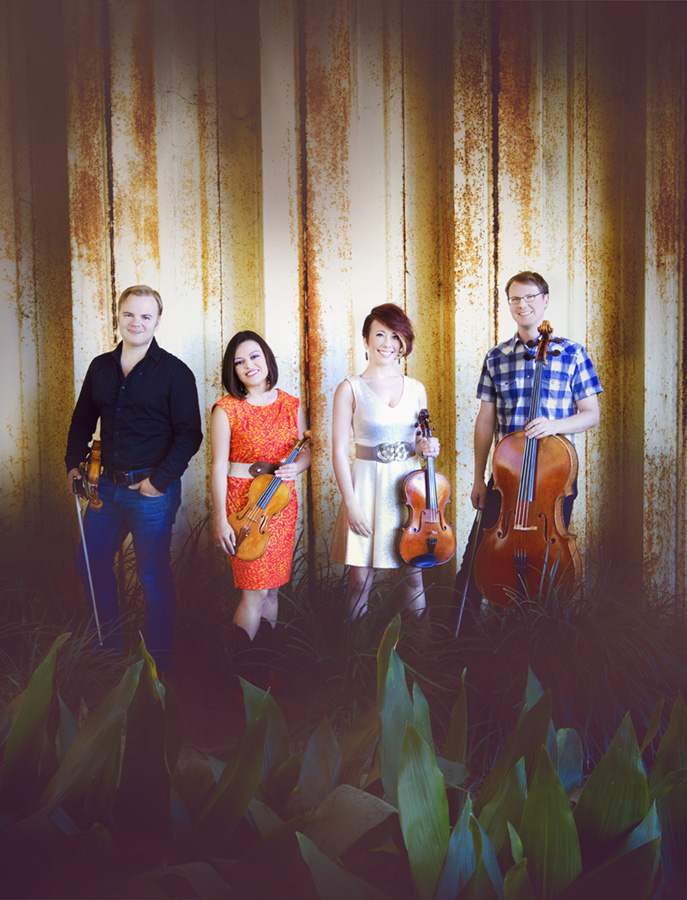 winner of Chamber Music America's prestigious Residency Partnership award, the quartet has performed for sold-out audiences at Carnegie Hall twice in the past five years, and it holds the distinction of being the first American chamber ensemble to record and perform in Cuba since the embargo relaxation. Apollo is featured frequently on American Public Media's nationally-syndicated program Performance Today.
Bandoneonist and tango
performer Hector Del Curto
Praised by the New York Times as a "splendid player," Grammy-winning musician, composer, recording artist and educator Hector Del Curto is one of the world's most sought–after bandoneonists. He has performed with many renowned artists across musical genres, and appeared with the world's leading orchestras, including the Metropolitan Opera Orchestra, Dallas Symphony Orchestra, National Symphony Orchestra, Saint Louis Symphony, Orpheus Chamber Orchestra and Rochester Philharmonic Orchestra.
Mr. Del Curto's recent engagements include a recorded performance of Piazzolla's bandoneon concerto Aconcagua with the Boston Symphony Orchestra and Maestro Thomas Wilkins, a performance of Piazzolla's Four Seasons of Buenos Aires with the Indianapolis Chamber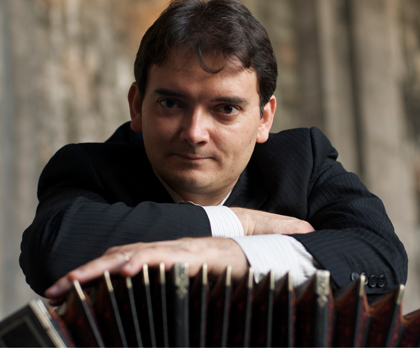 Orchestra, and a performance with the Portland Symphony Orchestra, which included Del Curto's composition, Paris to Cannes. His 2021-2022 season highlights include performances with the Buffalo Philharmonic Orchestra and Hilton Head Symphony Orchestra and a world premiere performance of his newly commissioned work for Apollo Chamber Players.
ABOUT LIBRARY VOYAGE:
In partnership with the Harris County Public Library System, Apollo's new community outreach project, Library Voyage, brings live, culturally relevant musical experiences to the Greater Houston Area. An inspired successor to Apollo's multicultural 20x2020 commissioning project, Library Voyage presents a unique opportunity for Apollo to reach far and wide in our communities with this groundbreaking project.
Paquita la del Barrio y Sonora Santanera La Nueva Sangre
@Houston Arena Theatre
Friday 11/19/2021 8:30 PM
Doors Open 7:00 PM
This weekend the Latina star is in Southwest Houston at The Arena Theatre.

Paquita big break came in 1986, where she performed in a Televisa show that exposed her to a bigger audience and led to a recording contract with CBS Records. Her songs usually take a stance against Mexico's sexist male culture.
Whiskey Myers
@713 Music Hall
Saturday 11/20/2021 7:00 PM

The band started when friends Cody Cannon and Cody Tate began playing guitar together, inspired by the music of Lynyrd Skynyrd, Hank Williams Jr., Waylon Jennings, and other southern rock and country artists. After being joined by friend John Jeffers, they began calling themselves Lucky Southern. After playing together for a while, the
three decided to start a more serious band. They enlisted friend Jeff Hogg to play drums, and asked Cannon's cousin Gary Brown to play bass (although he did not know how to play the instrument at the time). They began playing shows around their hometown and native state of Texas, slowly starting to build a following on the Texas/Red Dirt scene.
This Weekend
@Kemah Boardwalk
Tejano Music Festival – Special day celebrating the best in Tejano music, kids' crafts, and Tejano two-step dance lessons!
AHA Bay Area Heart Walk - Charity walk benefiting the American Heart Association. Details at heart.org
Visit the Kemah Boardwalk and enjoy rides, games, shopping, live entertainment & a variety of fantastic waterfront restaurants.
Kemah Boardwalk
215 Kipp Avenue
Kemah, TX 77565
(Website)
Directions (Map)
The Midnight
@White Oak Music Hall
Downstairs
Saturday 11/20/2021 8:00 PM
The band was formed by Lyle and McEwan meeting during a co-writing workshop in 2012 in North Hollywood, CA.
This weekend they're in the bayou City at White Oak Music Hall.
Tootsie - The Musical
@Hobby Center
Sarofim Hall
Sat Nov 20, 2021 at 2:00 PM
Sat Nov 20, 2021 at 8:00 PM
Sun Nov 21, 2021 at 2:00 PM
Sun Nov 21, 2021 at 7:30 PM
Like the film, the musical tells the story of a talented but volatile actor whose reputation for being difficult forces him to adopt a new identity as a woman in order to land a job. The original movie revolved around a daytime soap opera, while the show involves a Broadway musical.
Call it "musical comedy heaven" (Rolling Stone). Call it "the most uproarious new musical in years!" (The Hollywood Reporter). Call it Tootsie! This laugh-out-loud love letter to the theater tells the story of Michael Dorsey, a talented but difficult actor who struggles to find work until one show-stopping act of desperation lands him the role of a lifetime.
Pecan
Harvest Festival
@Downtown Richmond
Sunday 11/21/2021 11:00 AM -6:00 PM
Move over pumpkin-spiced products! Pecan flavored coffee and beers, pies and pastries, and a huge range of other pecan themed products are about to make it to the shelves. It's pecan season in Fort Bend County and across the State. We've got big news to share with you concerning pecans in the county.

The event highlights the rich history of pecans in Fort Bend County while also showcasing the unique features of downtown. The festival's beloved Kidz Zone will be nestled in Decker Park, while live music entertains all day from Wessendorff Park's gazebo, backing up to the trails surrounding the historic Morton Cemetery at edge of Wessendorff Park.
by Barack Obama (Author)
Bruce Springsteen (Author)
Renegades: Born in the USA is a candid, revealing, and entertaining dialogue between President Barack Obama and legendary musician Bruce Springsteen that explores everything from their origin stories and career-defining moments to
our country's polarized politics and the growing distance between the American Dream and the American reality. Filled with full-color photographs and rare archival material, it is a compelling and beautifully illustrated portrait of two outsiders—one Black and one white—looking for a way to connect their unconventional searches for meaning, identity, and community with the American story itself.
EARN A $200 BONUS
after spending $500 on purchases in your first 3 months from account opening. opens overlay to offer details (Click Here)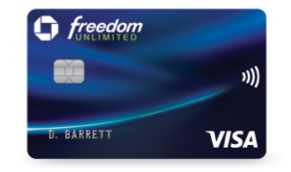 Enjoy your weekend everybody and don't forget to subscribe to our weekend newsletter and tweeter- feed, its free, click here JWM
100% Money-Back Ticket Guarantee
Some venue tickets for Weekend Houston's Planning guide are provided by Ticket Liquidator a resale marketplace, not a box office or venue. Prices may be above or below face value. Your seats are together unless otherwise noted. If their are problems with our affiliate please call us (832) 949-9691 or contact us (Click Here)
Menendez Media the publishers of Houston's Weekend Planning Guided does not sell, trade or barter e-mail addresses
Since you are here...
Houston's Weekend Planning Guide is updated on a continuous bias for all in the Greater Houston Area. We haven't put up a paywall or asked anyone to log-in to see our content. We want to keep it that way. We accept advertising, but the revenue from that area is not enough to support us. If everyone who reads our weekend entertainment blog, who likes it and helps to support it, our future would be much more secure. For as little as $1 or more, you can support Houston's Weekend Planning Guide – and it only takes a minute. Thank you.

[Disclaimer]
Houston's Weekend Planning Guide participates in various affiliate marketing programs, which means, we receive paid commissions on purchases made through our links to retailer sites.
Our editorial content is not influenced by any commissions we receive.