Friday
September 22nd, 2023
Weekend Fridays is updated continuously
Switchfoot
@The Heights Theatre
[From All Music.com-Jason Ankeny] After gaining a foothold in the contemporary Christian music scene, alternative rockers Switchfoot went mainstream with 2003's The Beautiful Letdown, a double-platinum album that straddled the line between sacred and secular rock music. Emerging in the late '90s with a pair of indie LPs marketed to CCM radio, the band began adding elements of synth rock, post-grunge,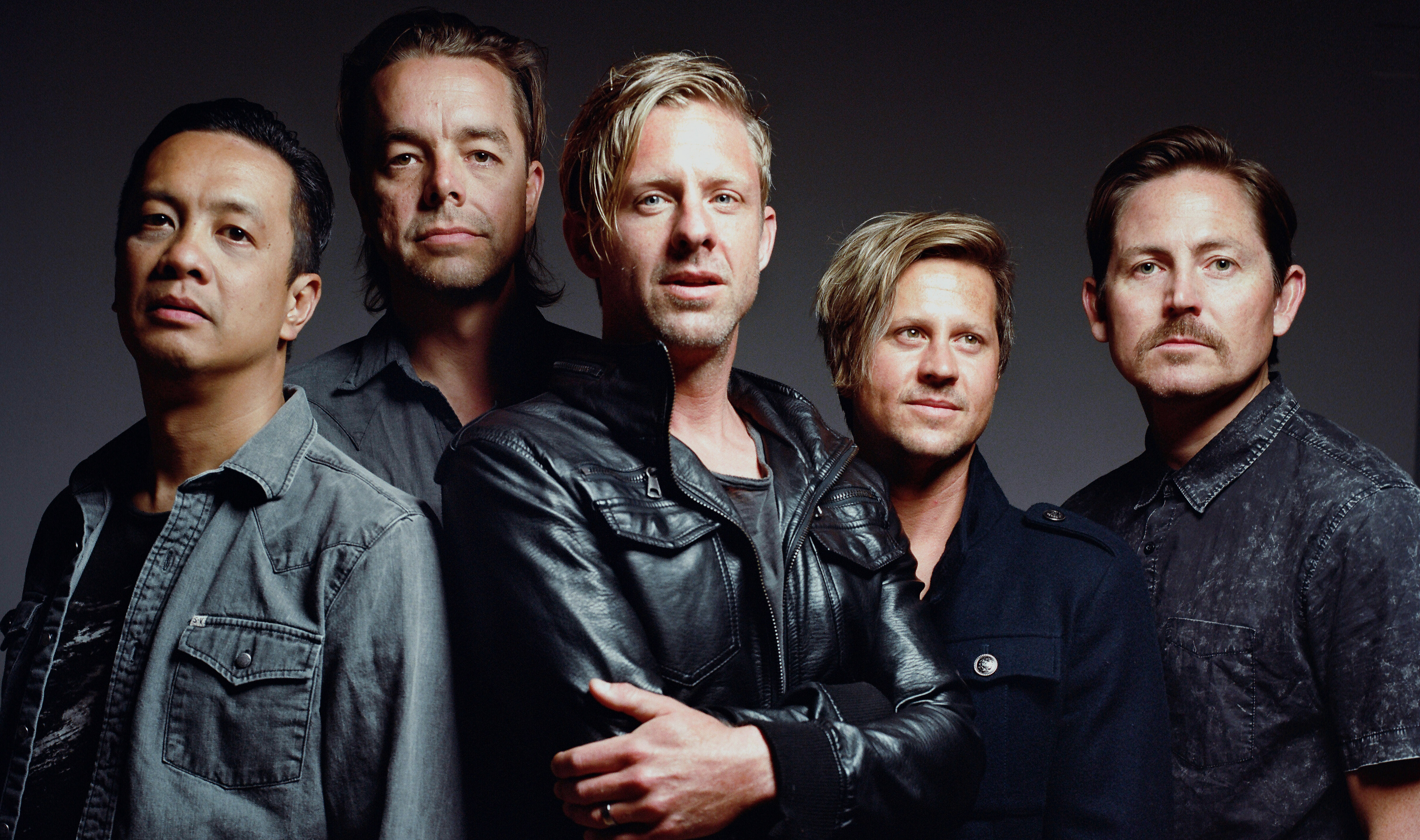 and power pop to its oeuvre in the 2000s, resulting in chart-topping major-label successes like Nothing Is Sound (2005) and Hello Hurricane (2009), the latter of which brought home a Grammy Award for Best Rock Gospel Album. Describing themselves as "Christian by faith, not by genre," Switchfoot continued to beat the modern rock drum into the 2010s and beyond, releasing a string of well-received efforts like Where the Light Shines Through, Native Tongue, and Interrobang.
Years before Switchfoot's commercial breakthrough, though, the group struggled to make a dent in the San Diego area, where singer/guitarist Jonathan Foreman, bassist Tim Foreman, and drummer Chad Butler began playing together in 1996. The line-up logged several shows under its original name, Chin Up, before adopting the Switchfoot moniker and attracting the attention of singer/songwriter Charlie Peacock. Although Peacock signed the band to his
Switchfoot - Dare You To Move

Now signed to one of the largest Christian labels in the country, Switchfoot temporarily tabled their plans to reach out to a broader audience. Their first two albums, The Legend of Chin and New Way to Be Human, were marketed almost exclusively to Christian listeners, who took an immediate shine to the band's music. Read more @All Music.com (Click Here)
The Heights Theatre
339 W 19th St.
Houston TX 77008
Directions (Map)
214-272-8346
Ilana Glazer
@Cullen Performance Hall
University of Houston
Ilana Glazer was one of the co-stars and co-creator of "Broad City" (Comedy Central 2014), one of the rare shows to make the leap from web show to prime time. The curly-haired and boldly beautiful Glazer described her comedy as vulnerable, saying "whatever feels most terrifying, I want to go to there."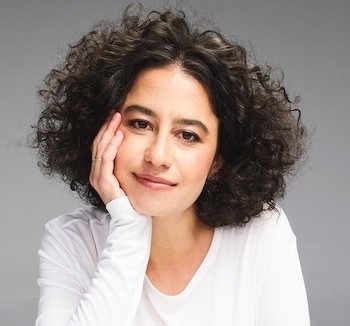 Glazer grew up in Long Island, NY. As children, she and her brother Eliot performed comedy sketches together. Glazer followed in her brother's footsteps to attend New York University, and both siblings also studied comedy at New York's famous Upright Citizens Brigade. They created a standup show called "High School Talent Show," in which Glazer performed as an awkward matronly teacher. The show ran for three years and was nominated for an Emerging Comic New York (ECNY) award.
Ilana Glazer Talks About Male Razors vs Female Razors | Prime Video

Glazer also made brief appearances on video blogs for ESPN, MTV, and VH1. She met Abbi Jacobson through an improv group in which they were the only women, and they felt that they had a good comedic dynamic. They created "Broad City" as a web show based on their own experiences as young and broke struggling artists in New York, using their network of Upright Citizens Brigade alumni to gather such guest stars as Rachel Dratch, Fred Armisen, and most notably Amy Poehler. Poehler became one of the show's executive producers, helping to spearhead its greater success. Though FX was originally interested in the show, it ended up being picked up by Comedy Central after the other network balked at the edginess of the pilot.
Read more @tvinsider.com (Click Here)
University of Houston
Cullen Hall
4300 University Drive
Houston, TX 77004
Directions (Map)
(832) 842-3131
[Disclaimer]
Houston's Weekend Planning Guide participates in various affiliate marketing programs, which means, we receive paid commissions on purchases made through our links to retailer sites.Our editorial content is not influenced by any commissions we receive.
Los Fabulosos Cadillacs
El León Del Ritmo
@Smart Financial Center
[From All Music.com-Sandra Brennan] The internationally renowned and versatile Argentine band Los Fabulosos Cadillacs have been thrilling audiences with their eclectic mixture of rock, rap, ska, reggae, and traditional South American sounds for over ten years. The nine-piece band began in 1985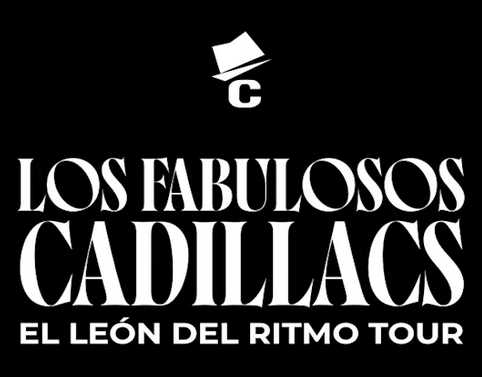 and chose the name Los Fabulosos Cadillacs only because they thought it sounded good. Then as now, the band is run democratically and there is no single leader; the bandmembers play whatever style most appeals to them at the moment and each of their ten albums is different from the last. In 1995 they recorded the album Rey Azucar for S.D.I./Sony and featured guest appearances from Debbie Harry and Mick Jones, the ex-guitarist from the Clash. According to the bandmembers, working with Jones was a dream come true.
Los Fabulosos Cadillacs - Matador

One of their biggest commercial hits in South America is "Matador," which -- with its uptempo samba and reggae-inspired beat -- appeared as a bonus track on their 1995 greatest-hits album, Vasos Vacíos. Los Fabulosos Cadillacs have extensively toured Latin America, and in 1995 they appeared in Anaheim, CA, where they knocked 'em dead with their lively performance. Though the Cadillacs were in a slump during the early '90s, their greatest-hits album revitalized their career. Marcha del Golazo Solitario followed in 1999 and two live albums, Hola and Chau, were issued in early 2001. The band officially called in quits a year later in 2002, only to reunite following the death of percussionist Gerardo Toto Rotblat in 2008, releasing a new album, Luz del Ritmo, that same year. El Arte de la Elegancia de LFC followed in 2009.
Read more @All Music.com (Click Here)
Victoria Monet
@House Of Blues
Houston
[From All Music.com-Andy Kellman] Victoria Monét specializes in plush R&B with cosmopolitan pop influences applied to her songs of heartache, seduction, and self-affirmation. A highly accomplished songwriter, she picked up her first major credit with Diddy - Dirty Money's "I Hate That You Love Me" (2010) and has earned Grammy nominations for her work on Ariana Grande's chart-topping "7 rings" (2019) and Chloe x Halle's likewise platinum "Do It" (2020). Monét independently established her solo discography amid those successes with Nightmares & Lullabies and Life After Love, a pair of two-part EPs. After the Jaguar EP (2020), Monét signed to major-label RCA and delivered Jaguar II (2023), consolidating her long-term creative partnership with D'Mile on an album incorporating styles ranging from '70s-sounding cinematic soul to contemporary house and dancehall.
Read more @All Music.com (Click Here)
Victoria Monét Party Girls
Featuring Buju Banton
HOB Houston
in GreenStreet
1204 Caroline St.
Houston, TX
(888) 402-5837
Directions (Map)
Houston's Online Weekend Entertainment Guide
Looking for that Friday weekend event and can't find it, try our custom "Google Search"