Houston's Weekend Planning Guide
(Weekendhouston.net) is a Targeted Premium Event Listings Journal/Calendar
Whiskey Myers
@713 Music Hall
Saturday 11/20/2021 7:00 PM
LiveNation's new music venue 713 Music Hall will host Whiskey Myers this weekend.

The band started when friends Cody Cannon and Cody Tate began playing guitar together, inspired by the music of Lynyrd Skynyrd, Hank Williams Jr., Waylon Jennings, and other southern rock and country artists. After being joined by friend John Jeffers, they began calling themselves Lucky Southern.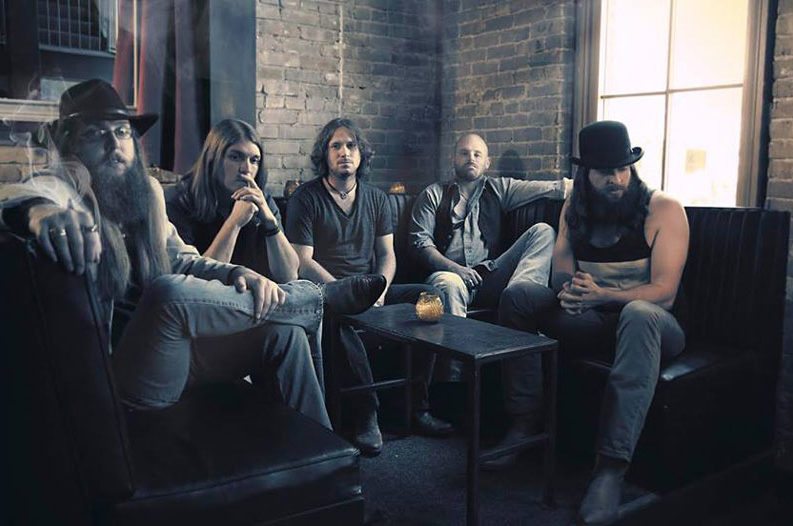 After playing together for a while, the three decided to start a more serious band. They enlisted friend Jeff Hogg to play drums, and asked Cannon's cousin Gary Brown to play bass (although he did not know how to play the instrument at the time). They began playing shows around their hometown and native state of Texas, slowly starting to build a following on the Texas/Red Dirt scene.
The band draws as much inspiration from Nirvana as from Waylon Jennings> The band would burst out of the gate with the raging "Die Rockin'," followed by such bruisers as "Rolling Stone" and "Gasoline." Over the course of fourteen tracks, though, songs expand, moods change and songs like "Bury My Bones" and "California to Carolina" explore different stories and emotions.
"We don't want a high stress situation, and we don't want to feel uncomfortable while we're recording, because we want to make sure everybody can get into their
creative mode,"
"You want an album to be like a rollercoaster," says Jeffers. "Does it really take you for a ride, with ups and downs and some loops and sometimes you're upside down?"
"Those first songs on the album were the first batch we recorded, and they were really rock and roll," says Cannon. "That got the juices flowing. But an album should be like a whole work of art that moves, comes out strong, ends strong, flows in the middle — like a good show does."
Whiskey Myers hasn't dialed down their Southern Rock rowdiness, but these songs also reveal new maturity and changes in the lives of the band — both Jeffers and Cannon got married since the release of their last record. "There's always pressure there," says Jeffers about the challenges of maintaining a relationship and a relentless touring schedule, "'Bury My Bones' is about being home. I was on the road and just wanted to go home. It is on your mind, sometimes harder than others, and it shows in the songs. And then sometimes you're just pissed off and you write a song called 'Bitch!'"

"We're growing up," says Cannon, "and this is exactly the place we're at, and it comes out in our songs, in our business, everything, We're not as wild as we were — we're not totally calm, but you see how your life changes. You always write about little sections of your life — you can write a happy song when you're sad, but you tend to go to where you are — and I just think this album is happier, more upbeat, doesn't have too many dreary songs on it."
For this band of renegade brothers, the goal isn't to fit into a format or try a new direction for its own sake, it's to be true to the music they love — and with Whiskey Myers they continue pushing in all directions and sharpening their attack, whether country, rock, blues, whatever — even adding the legendary McCrary Sisters' gospel influence to the project on background vocals. "Everybody wants you to pick a genre, but we did this our whole career," says Cody Cannon. "We like it all, so we're gonna do it all. We're better than we were at 20 years old — you try to hone your skills and get better, write better, play better. This is just how it came naturally, and it works better that way."

The tight-knit group's roots stretch back decades into the red dirt of East Texas, where Cannon, Jeffers, and Tate first began playing together before rounding out their initial lineup with the addition Hogg and Brown (who is Cannon's actual cousin). They built up a rabid local following on the strength of their 2008 debut album, 'Road Of Life,' and then notched their first #1 on the Texas Music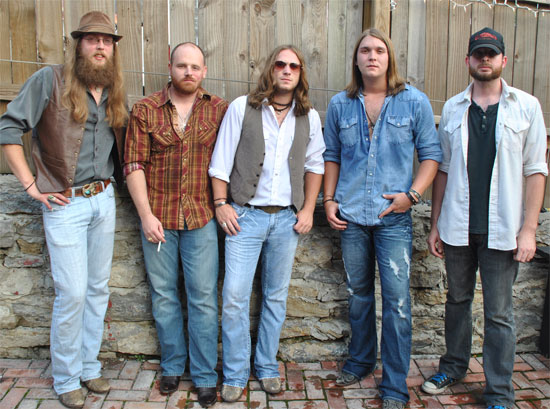 Charts with their 2011 follow-up 'Firewater.' It was 'Early Morning Shakes,' though, that introduced the rest of the world to what Texas already knew. The album cracked the Top 10 on the Billboard Country Chart, a remarkable feat for a fiercely independent band and a testament to their rigorous DIY work ethic and endless supply of passion and drive. Esquire called them "the real damn deal," while Country Weekly said they combine "greasy Southern rock riffs with countrified songwriting and Texas grit for something wholly unique," and Playboy dubbed them "the new bad boys of country music."
Even in the face of their rapidly-growing profile and expanding lineup, the band found they were able to pick up exactly where they left off when they returned to the studio for 'Mud.
"We don't want a high stress situation, and we don't want to feel uncomfortable while we're recording, because we want to make sure everybody can get into their creative mode," explains Brown. "Dave has a laid back attitude as far as making music and that fits right in with the way we work. His ear is similar to ours and he has the same kind of vision for what the music should sound like."
100% Money-Back Ticket Guarantee
Tickets for Weekend Houston's Planning guide is provided by Ticket Liquidator a resale marketplace, not a box office or venue. Prices may be above or below face value. Your seats are together unless otherwise noted.
If problems with our affiliate call us (832) 949-9691
Houston's Online Weekend Entertainment Guide
[Disclaimer]
Houston's Weekend Planning Guide participates in various affiliate marketing programs, which means, we receive paid commissions on purchases made through our links to retailer sites.
Our editorial content is not influenced by any commissions we receive.
Looking for that Friday weekend event and can't find it
try our custom "Google Search"