Saturday
November 19th, 2021
Weekend Saturdays is updated continuously

Whiskey Myers
@713 Music Hall
Saturday 11/20/2021 7:00 PM
LiveNation's new music venue 713 Music Hall will host Whiskey Myers this weekend.

The band started when friends Cody Cannon and Cody Tate began playing guitar together, inspired by the music of Lynyrd Skynyrd, Hank Williams Jr., Waylon Jennings, and other southern rock and country artists. After being joined by friend John Jeffers, they began calling themselves Lucky Southern. After playing together for a while, the
three decided to start a more serious band. They enlisted friend Jeff Hogg to play drums, and asked Cannon's cousin Gary Brown to play bass (although he did not know how to play the instrument at the time). They began playing shows around their hometown and native state of Texas, slowly starting to build a following on the Texas/Red Dirt scene.
The band draws as much inspiration from Nirvana as from Waylon Jennings> The band would burst out of the gate with the raging "Die Rockin'," followed by such bruisers as "Rolling Stone" and "Gasoline." Over the course of fourteen tracks, though, songs expand, moods change and songs like "Bury My Bones" and "California to Carolina" explore different stories and emotions.
"We don't want a high stress situation, and we don't want to feel uncomfortable while we're recording, because we want to make sure everybody can get into their
creative mode,"
"You want an album to be like a rollercoaster," says Jeffers. "Does it really take you for a ride, with ups and downs and some loops and sometimes you're upside down?"
"Those first songs on the album were the first batch we recorded, and they were really rock and roll," says Cannon. "That got the juices flowing. But an album should be like a whole work of art that moves, comes out strong, ends strong, flows in the middle — like a good show does."
Houston's Weekend Planning Guide
(Weekendhouston.net) is a Targeted Premium Event Listings Journal/Calendar
Daniel Sloss "Hubris"
with Special Guest
Kai Humphries
@Bayou Music Center
Saturday 11/20/2021 7:30 PM
Daniel Sloss began his worldwide tour for the last fall in the UK, and began his U.S. tour back in October. In April Sloss took "Hubris" to Australia, performing 32 shows in 30 days and ranking as the best-selling comedian in the world for the first half of the year. This weekend Sloss with Kai Humphries is at LiveNation's Bayou Music Center in Bayou Place in downtown Houston.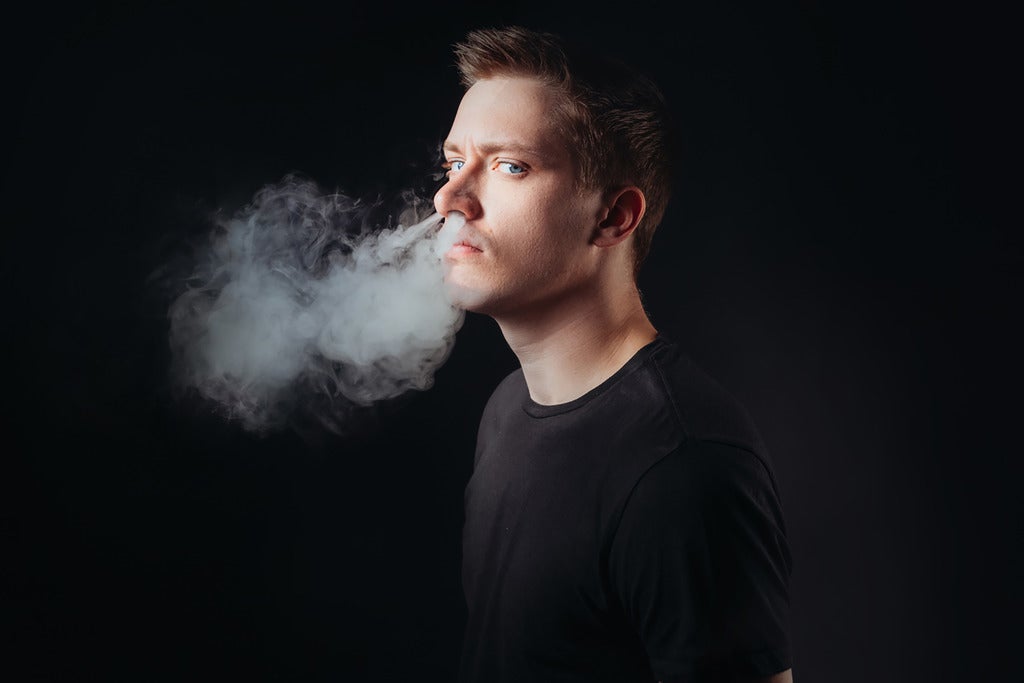 Daniel Sloss is an internationally acclaimed and award-winning Scottish comedian.
This is Sloss' first tour since 2018, after his premiere of Daniel Sloss: X. The comedian performed in 40 countries and released an HBO special for the show in 2019. Sloss also has two Netflix specials which premiered in 2018, Daniel Sloss: Jigsaw and Daniel Sloss: Dark.

Daniel Sloss: X notably addressed the #MeToo movement and highlighted modern takes on masculinity just a year after the beginning of the movement in 2017. His stand-up performance offered constructive criticism in a fresh and entertaining way, and successfully walked the line of being both humorous and insightful. With his newest show on the way, it will be interesting to see what kind of content Sloss includes given the past few years we have had.
His latest show 'Daniel Sloss: HUBRIS' premiered in New York . . .

Sloss's extraordinary tenth solo show 'Daniel Sloss: X' received rave reviews across its record-breaking, global tour that spanned an incredible 300 performances across 40 countries. Filmed in Sydney, 'X' premiered on HBO in the USA and Canada in 2019 and subsequently made history with its UK release, becoming the first comedy special to make its national debut on the big screen, exclusively at Vue in February 2020.
Houston Symphony
Hélène Grimaud
Plays Ravel
@Jones Hall for the Performing Arts
Friday 11/19/2021 8:00 PM
Saturday 11/20/2021 8:00 PM
Sunday 11/21/2021 2:30 PM
Brilliant French pianist Hélène Grimaud performs one of the greatest of all French masterworks, Ravel's jazz-infused Concerto in G. From the opening whip crack to the mesmerizing second movement and a jaunty whirlwind of a finale, this is piano virtuosity at its most colorful and captivating. Unsuk Chin's Graffiti is paired with stunning video of Houston's most iconic street art, created specially for this concert by Houston-based filmmaker Alex Luster. And, immerse yourself in the vibrant sights and sounds of Spain with Debussy's "Ibéria" and Ravel's Rapsodie espagnole.
PROGRAM
DEBUSSY "Ibéria" from Images
RAVEL Piano Concerto
U. CHIN Graffiti
RAVEL Rapsodie espagnole
Hélène Grimaud
Renaissance woman Hélène Grimaud is a deeply passionate and committed pianist, wildlife conservationist, human rights activist, and writer.
Born in 1969 in Aix-en-Provence, she began her piano studies at the local conservatory and was accepted into the Paris Conservatoire at age 13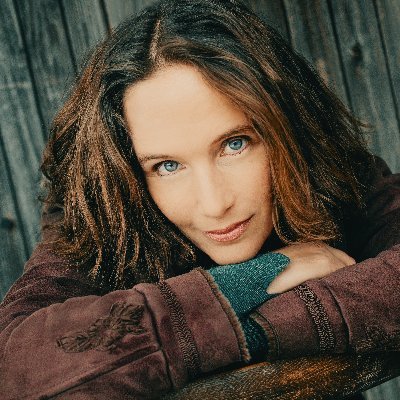 where she won first prize in piano performance three years later. In 1987, she gave her well-received debut recital in Tokyo. That same year, she performed with Daniel Barenboim and the Orchestre de Paris, marking the launch of her musical career, characterized by concerts with most of the world's major orchestras and celebrated conductors.
Will
by Will Smith (Author), Mark Manson
Josh Wolf
@The Improv Houston
Thursday 11/18/2021 8:00 Pm
Friday 11/19/2021 7:30 PM & 9:45 PM
Saturday 11/20/2021 7:00 Pm & 9:30 PM

Josh Wolf is a comedian, actor and NY Times Bestselling author best known for his work as a round table guest and writer on E!'s "Chelsea Lately" and "After Lately."
This weekend Wolf is in Houston at The Improv.
Throughout 2013-2014, Wolf hosted "Shark After Dark" which aired during the ultra-popular "Shark Week" on The Discovery Channel. This led to Josh being cast as the host for Discovery's late night series "Naked and Afraid." In 2015, Wolf hosted CMT's first original late night comedy series, "The Josh Wolf Show." Most recently, in his time off from touring, Josh has been doing a weekly podcast with Freddie Prinz Jr. In addition to that, Josh has experienced exponential growth on his YouTube page due largely in part to his 2019 stand up special, "Father of The Year", bringing his subscriber count to 1 million and counting.
The Improv
7620 Katy Freeway Space
455 Houston, TX 77024
Directions
Buy tickets over the phone:
713-333-8800
National Cheerleading Association
Lonestar Classic
@NRG Arena
Saturday 11/20/2021
Sunday 11/21/2021
NCA was founded in 1948 by Lawrence "Herkie" Herkimer and continues to hold his vision of creating an atmosphere to cultivate the whole cheerleader. We embrace our rich heritage as the first cheerleading company and continue to pioneer the way with innovative camp curriculum, industry-leading championships and events that reward the hard-working, well-rounded cheerleaders in America today!

Saturday 11/20/2021 7:30 PM
Houston Contemporary Dance Company will continue its third season in an exciting evening of dance and music in Terra Firma.
We will present a world premiere from New York based choreographer Joe Celej, an ensemble work "Viola" by Thai American choreographer Keerati Jinakunwiphat with music by composers Benjamin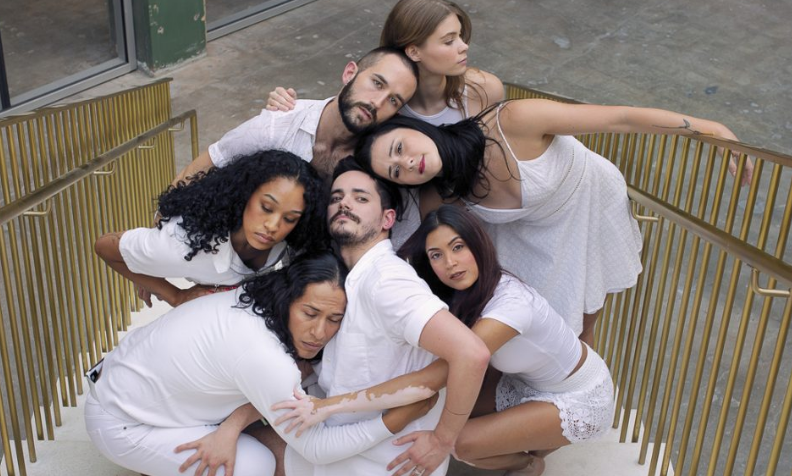 Britten, Philip Glass, Osvaldo Golijov, played live by Kinetic Ensemble and a duet by California based choreographer, Christian Denice. The evening will also include an appearance by HCDC's resident choreographer, Robbie Moore in a new solo work by choreographer, Margot Gelber. More info at www.thehobbycenter.org.
The Hobby Center for the Performing Arts
800 Bagby Street
Houston, TX 77002
(713) 315-2525
Directions (Map)
This Weekend
@Kemah Boardwalk
Tejano Music Festival – Special day celebrating the best in Tejano music, kids' crafts, and Tejano two-step dance lessons!
AHA Bay Area Heart Walk - Charity walk benefiting the American Heart Association. Details at heart.org
Visit the Kemah Boardwalk and enjoy rides, games, shopping, live entertainment & a variety of fantastic waterfront restaurants.
Gifting isn't always easy. You have to consider what the recipient wants, needs, and might use, but you also have to think about the message that you're sending. Giving the gift of wine-related accessories sets the right mood for a party. After all, wine is decadent, indulgent, interesting, and fun. The gifts on the list below manage to bring excitement to the wine lover in your life.
The Turning Story of Travis Scott's Astroworld Festival
The annual Astroworld Festival event founded by Jacques Bermon Webster, Jr., known as rapper and hip-hop songwriter Travis Scott.
ended in tragedy last weekend.
Scott got the idea for the festival in 2018, taking its name from his third album. The event was put together and managed by LiveNation and its festival contractors.
The Midnight
@White Oak Music Hall
Downstairs
Saturday 11/20/2021 8:00 PM

The band was formed by Lyle and McEwan meeting during a co-writing workshop in 2012 in North Hollywood, CA.

This weekend they're in the bayou City at White Oak Music Hall.

Inspired in part by the score for Drive, and the retro synth genre growing around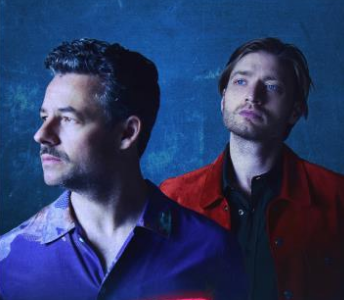 its release. The pair wrote two singles, "We Move Forward" and "Gloria", that would be released two years later in 2014 as part of their debut EP titled Days of Thunder. In 2016, the duo released a 12 track LP, Endless Summer, followed in 2017 with the release of Nocturnal, which spent several weeks as a best seller on the music distribution website Band camp and reached number 17 on Billboard's Dance/Electronic charts October 2017.
Tootsie - The Musical
@Hobby Center
Sarofim Hall
Sat Nov 20, 2021 at 2:00 PM
Sat Nov 20, 2021 at 8:00 PM
Sun Nov 21, 2021 at 2:00 PM
Sun Nov 21, 2021 at 7:30 PM
Like the film, the musical tells the story of a talented but volatile actor whose reputation for being difficult forces him to adopt a new identity as a woman in order to land a job. The original movie revolved around a daytime soap opera, while the show involves a Broadway musical.


Call it "musical comedy heaven" (Rolling Stone). Call it "the most uproarious new musical in years!" (The Hollywood Reporter). Call it Tootsie! This laugh-out-loud love letter to the theater tells the story of Michael Dorsey, a talented but difficult actor who struggles to find work until one show-stopping act of desperation lands him the role of a lifetime.
Featuring a hilarious Tony®-winning book by Robert Horn and an outrageously clever score by 2018 Tony-winner David Yazbek (The Band's Visit, Dirty Rotten Scoundrels), this New York Times Critic's Pick is "a joyful delight" (The Washington Post) that's "so packed with punchlines, it should be called a jokebox musical!" (Bloomberg). "In these turbulent times, when the world seems out of balance, we need a place to let the good times roll," raves Rolling Stone. "Tootsie is it!"

All patrons ages 12 and older will be required to show either proof of a negative COVID-19 test result or proof of vaccination, and photo identification. Patrons ages 18 and older must bring a photo ID that matches the name on the proof. Guests younger than age 18 without ID must be accompanied by an adult with proper identification. Please click HERE for more information on the Hobby Center's Health & Safety protocols.
The Hobby Center for the Performing Arts
800 Bagby Street
Houston, TX 77002
(713) 315-2525
Directions (Map)
The Art Museum of Texas
@Sugraland Town Square
Established in 2020, Art Museum TX is a not-for-profit institution in Fort Bend County,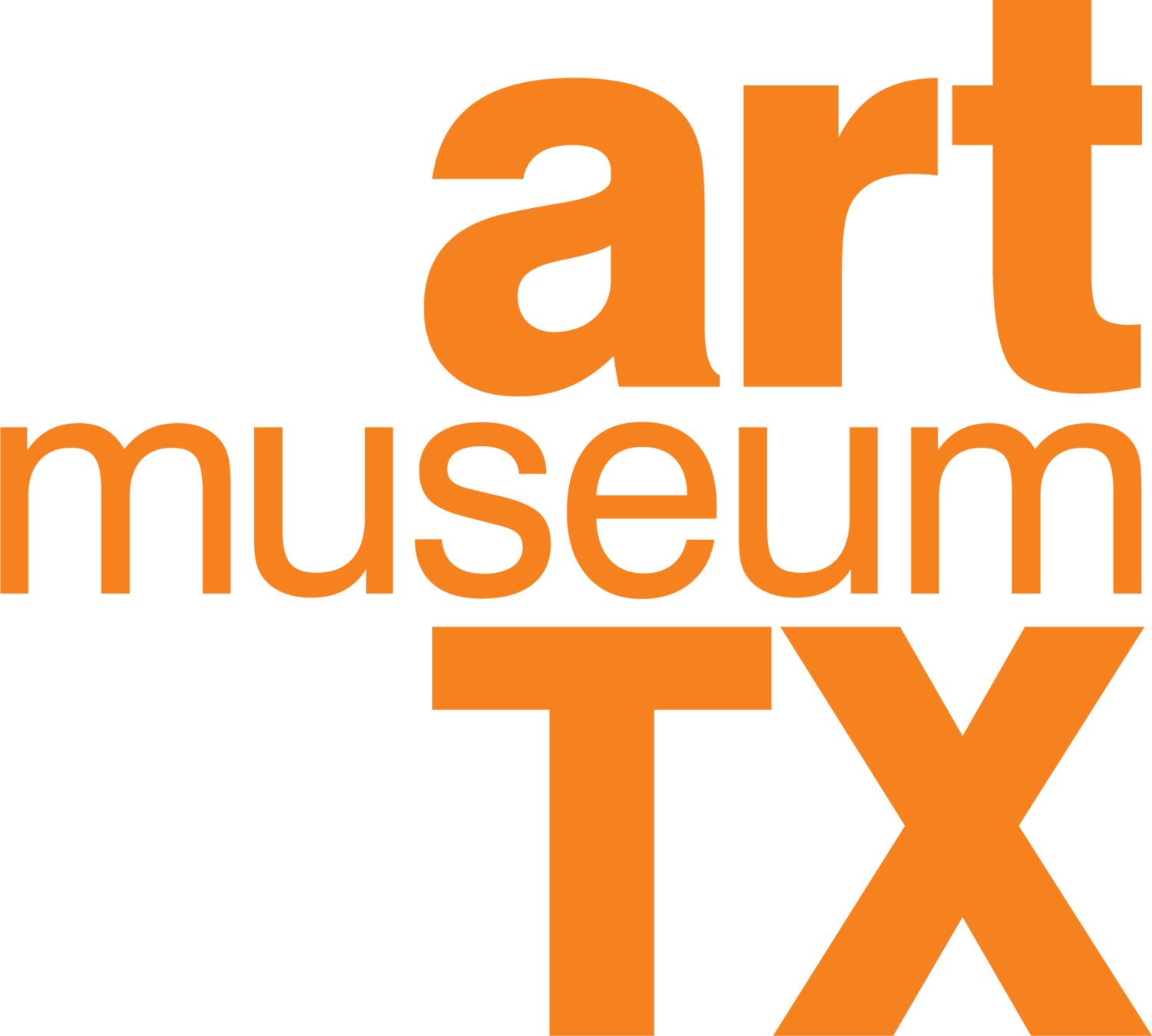 Texas, dedicated to presenting the region's contemporary art to the public. Art Museum TX provides an interchange for visual arts of the present and recent past, presents new directions in art, strives to engage the public, and encourages a greater understanding of contemporary art through education programs.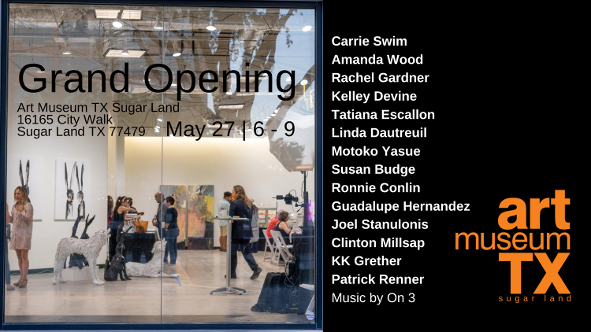 Art Museum TX is a museum dedicated to reaching our Fort Bend area population from one end of the region to the other, reaching throughout the surrounding areas and growing a wider audience. Art Museum TX is introducing art to so many. We bring art to YOU by opening our art space where YOU already frequent! We are in THE NEIGHBORHOOD!
Art Museum TX
16165 CITY WALK
SUGAR LAND TX 77479
Directions
Admission Free
Suggested Donation $5.00
Houston's Online Weekend Entertainment Guide
Looking for that Saturday weekend event and can't find it
try our custom "Google Search"