Saturday
March 19th, 2022
Weekend Saturdays is updated continuously

Contact the venue for possible postponements
or cancellations due to Covid 19 escalations
Houston Livestock Show
and Rodeo Presents
Brad Paisley
@NRG Stadium
Saturday 3/19/2019 2:45 PM

Singer/songwriter, Brad Paisley makes his way back to the Bayou City and this year's Houston Livestock Show and Rodeo. Paisley has been going strong on the country music charts since he began his musical career back in 1998. Paisley's music journey has been recognized along the waywith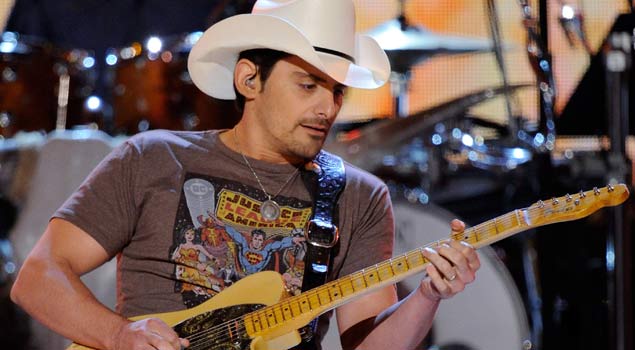 three GRAMMYs, two American Music Awards, 14 Academy of Country Music Awards and 14 Country Music Association Awards (including Entertainer of the Year), among many others.
Paisley was 13 years-old when he wrote his first song, "Born on Christmas Day", which later appeared on his album Brad Paisley Christmas.

A while ago,Paisley told, The Boot.com he wrote a song to his wife, actress Kimberly Payne Williams-Paisley. They have been married since 2003 and have two kids. The new single, "My Miracle," Paisley told The Boot.com was one of his most honest songs.

"I write a lot of songs that can be various looks at relationships, from all angles ... [and] I can be a little bit ornery when it comes to writing love songs. I don't typically put it all out there. But in this one, I did," Paisley says. "This is the most powerful statement I think I can make, and the one I wrote it for, she's my worst critic, typically, but in this case, I think I got it right."
[Disclaimer]
Houston's Weekend Planning Guide participates in various affiliate marketing programs, which means, we receive paid commissions on purchases made through our links
to retailer sites.Our editorial content is not influenced by any commissions we receive.
The Birthday Massacre
@Warehouse Live
Saturday 3/19/2022 8:00 PM
Doors Open 7:00 PM

This weekend at Houston's Warehouse Live its The Birthday Massacre with Julien-K and Vanilla Sugar.
Jason Ankeny of All Music.com describes them: (From All Music.com) "A Canadian darkwave ensemble who combine electronica, goth, and new
wave, the Birthday Massacre emerged in 2000 under the moniker Imajica, and officially transitioned to their current name in time for the release of their 2002 debut, Nothing and Nowhere. They found mainstream success in the 2010s with the albums Hide and Seek (2012) and Under Your Spell (2017), both of which charted at home and abroad, and in 2020 they released their eighth studio effort, the dark and atmospheric Diamonds.
The Birthday Massacre formed in London, Ontario, as Imagica -- taken from the fantasy/horror novel of the same name by author Clive Barker. The founding lineup comprised frontwoman Chibi, guitarists Rainbow and M. Falcore, bassist Aslan, keyboardist Dank, and percussionist O.E. After recording a seven-song demo session, Dank left Imagica and the remaining members relocated to Toronto, where a second demo release followed in mid-2001. Upon renaming themselves the Birthday Massacre, the group issued their debut LP, Nothing & Nowhere, in the summer of 2002. With the resignation of O.E., the lineup welcomed keyboardist Adm and percussionist Rhim before recording a follow-up EP, 2004's Violet. Adm quit the Birthday Massacre prior to an expanded European release of Violet on the German Repo label; in 2005, the band signed to the Metropolis imprint to issue the disc in North America and the U.K., adding keyboardist O-en for a tour of Western Europe.

In 2007, the group released their third album, Walking with Strangers, on Metropolis, then set out on tour with Mindless Self Indulgence and Julien-K. Three years later, the band issued 2010's Pins and Needles, followed up quickly by an EP, Imaginary Monsters, in 2011. Following 2012's Hide and Seek, which enjoyed modest chart success and a warm critical reception, the Birthday Massacre turned to their fans to help crowdfund their sixth album, Superstition. Released in late 2014, the record was supported by a major North American tour as well as tours of Brazil and the U.K. Compiling original four-track demos from their early days, Imagica appeared in 2016. It was followed in the summer of 2017 by the studio album Under Your Spell, which made a strong showing on multiple U.S. Billboard charts. Three years later, the band returned with the brooding and mystical Diamonds, which also coincided with their 20th anniversary.
Warehouse Live
813 St Emanuel Street
Houston, TX 77003
Directions (Map)
(713) 225-5483
Chris Brown in Concert
Toyota Center
Saturday 3/19/2022 8:00 PM
R&B, Hip Hop and Pop music star Chris Brown makes his way to the Bayou City this weekend in his One Night Only tour. Brown will be joined by Grammy Award-winning Multi-platinum Artist, Monica.
Brown over the years has has notoriety and controversy during his career. The hip hop star has
sold over 140 million records worldwide, making him one of the world's best-selling music artists. Throughout his career, Brown has won several awards, including a Grammy Award, 15 BET Awards, 4 Billboard Music Awards, and 6 Soul Train Music Awards. According to Billboard, Brown has the seventh most Hot 100 entries on the chart with 93.
(From All Music.com) Greeted with comparisons to a young Michael Jackson and Usher, Chris Brown arrived in 2005 as a squeaky-clean pop-R&B artist with "Run It!," the first debut single by a male artist to top the Billboard Hot 100 in over a decade. While there was nowhere to go but down, at least in terms of chart positions, the singer, dancer, and occasional rapper was only getting started. Within a few years, Brown became one of the biggest active pop stars with Chris Brown (2005) and Exclusive (2007), multi-platinum albums that produced five more Top Ten singles, including "Kiss Kiss" and "Forever." As a featured artist or duettist, he added to the count with hits such as "No Air," a ballad with Jordin Sparks
Chris Brown, Young Thug - Go Crazy
By the end of the decade, Brown underwent a stylistic makeover during which his forebears shifted to the likes of Jodeci, R. Kelly, and 2Pac. This, and a more drastic change in his public image, did little to slow his commercial momentum. His streak of Top Ten albums was sustained with releases such as Graffiti (2009), the Grammy-winning F.A.M.E. (2011), and Fortune (2012). Brown's artistic scope has since continued to widen with Heartbreak on a Full Moon (2017) and Indigo (2019), albums as long as epic films, and Slime & B (2020), a mixtape collaboration with Young Thug. "Iffy," the first single from the full-length effort Breezy, appeared in 2022.
Buddy Guy
and Colin James
@HOB Houston
Saturday 3/19/2022 7:00 PM
This weekend in Houston's downtown its Blues man Buddy Guy and Colin James at LiveNation's House of Blues.
(From All Music.com) Buddy Guy is one of the most celebrated blues guitarists of his generation (arguably the most celebrated), possessing a sound and style that embodies the traditions of classic Chicago blues while also embracing the fire and flash of rock & roll. Guy began his recording career in 1959 and scored his first hit in 1960 with "First Time I Met the Blues." He spent much of the next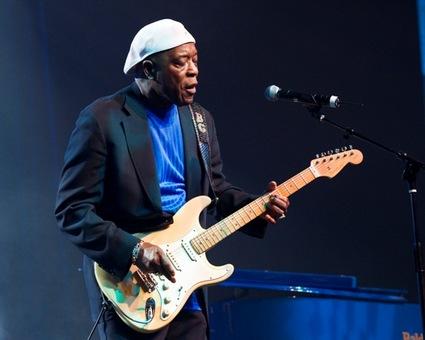 decade a well-regarded journeyman, praised by peers and blues fans without breaking through to a larger audience; his best album of the '60s originally didn't even have his name on it (Junior Wells' Hoodoo Man Blues). However, he found an audience in Europe in the '70s and rock fans began discovering his work through the endorsements of noted fans Eric Clapton, Jimi Hendrix, Jeff Beck, Keith Richards, Stevie Ray Vaughan, and Mark Knopfler.
Colin James
(From Colin James.com) From the prairies of Saskatchewan to sharing the stage with arguably the greatest and most influential guitarists of all time, Colin James still remembers those words of advice given to him by the late, great, Stevie Ray Vaughan.
Colin James has taken those words to heart. His career has spanned over 30 years, with a track record that includes 19 studio albums, 7 Juno Awards, 27 Maple Blues Awards and multi-platinum record sales. His most recent album Miles To Go garnered worldwide attention, debuting on the Billboard Blues Charts and holding a position on the RMR Blues Chart for 24 weeks, 14 weeks in the top 10. He continues to sell out shows across Canada with over 80,000 tickets sold on tours over the past 3 years. Colin was inducted into the Canadian Music Hall of Fame in 2014.
Colin James - Down On The Bottom
An Officer and
a Gentleman
@The Grand Opera House
in Galveston
Saturday, March 19, 2022 | 3 PM & 8 PM
Based on the Oscar-winning film, AN OFFICER AND A GENTLEMAN is the timeless love story that celebrates triumph over adversity. The new musical features an iconic score including the Grammy and Oscar-winning #1 hit "Up Where We Belong" (Joe Cocker/Jennifer Warnes), and your favorite 80's hits including: "Higher Love" (Steve Winwood), "Owner of a Lonely Heart" (Yes), "Love is a Battlefield" and "Invincible" (Pat Benatar), "Lost In Your Eyes" (Debbie Gibson), "Right Here Waiting" (Richard Marx), "Venus" (Bananarama), "I Can't Hold Back" (Survivor), "Never Surrender" (Corey Hart), "Do The Walls Come Down" (Carly Simon), "Fly By Night" (Rush), "Hold On to Your Dream (Rick Springfield), "Overkill" (Men at Work), "Renegade" (Styx), and more!

Zack Mayo has the raw talent and strength for the US Navy's Officer Training School; but his arrogance is out of step. Graduating from the elite program will secure Zack's career and future, but can he endure the relentless commands of Drill Sergeant Foley? On his journey of self-discovery, Zack finds comfort in the arms of a strong-willed local factory worker. When tragedy befalls a fellow candidate, Zack learns the importance of friendship and honor, finds the courage to be his best self and wins the heart of the woman he loves.
The Grand Opera House
in Galveston
2020 Postoffice Street
Galveston, TX 77550
Directions (Map)
Phone: (409) 765-1894
David A. Arnold
@Improv Houston
Saturday 3/19/2022 7:00 Pm & 9:30 PM
Sunday 3/20/2022 7:30 PM
Comedian David Arnold makes his way to the Bayou City this weekend performing at The Improv in northwest Houston.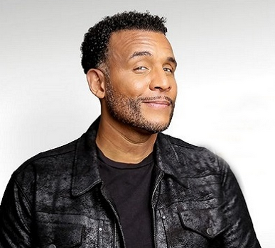 Arnold has been doing stand-up for years, but is know for his genus comedy writing for television. Arnold served as writer/producer for the Netflix series Fuller House. Arnold has written episodes of several comedy shows, including Meet the Browns (TBS), The Rickey Smiley Show (TV One), Raising Whitley (OWN), Tyler Perry's House of Payne (TBS), and The Tony Rock Project (MyNetworkTV). In 2021, Arnold created the Nickelodeon show That Girl Lay Lay and serves as showrunner for the series. Arnold appeared in several television series including Meet the Browns, A Series of Unfortunate People and The Tony Rock Project.
Arnold has his own stand-up comedy special on Netflix, David A. Arnold: Fat Ballerina.
The Improv
Marq-E Entertainment Center
7620 Katy Freeway
455 Houston, TX 77024
Directions
Buy tickets over the phone:
713-333-8800
Hamilton
@Hobby Center
Sarofim Hall

Fri Mar 18, 2022 at 8:00 pm
Sat Mar 19, 2022 at 2:00 pm
Sat Mar 19, 2022 at 8:00 pm
Sun Mar 20, 2022 at 1:30 pm
Sun Mar 20, 2022 at 7:30 pm

It was in the creative mind of Lin-Manuel Miranda that lead to the creation of Hamilton.
With book, music and lyrics by Lin-Manuel Miranda, direction by Thomas Kail, choreography by Andy Blankenbuehler and musical direction and orchestrations by Alex Lacamoire, Hamilton is based on Ron Chernow's biography of Founding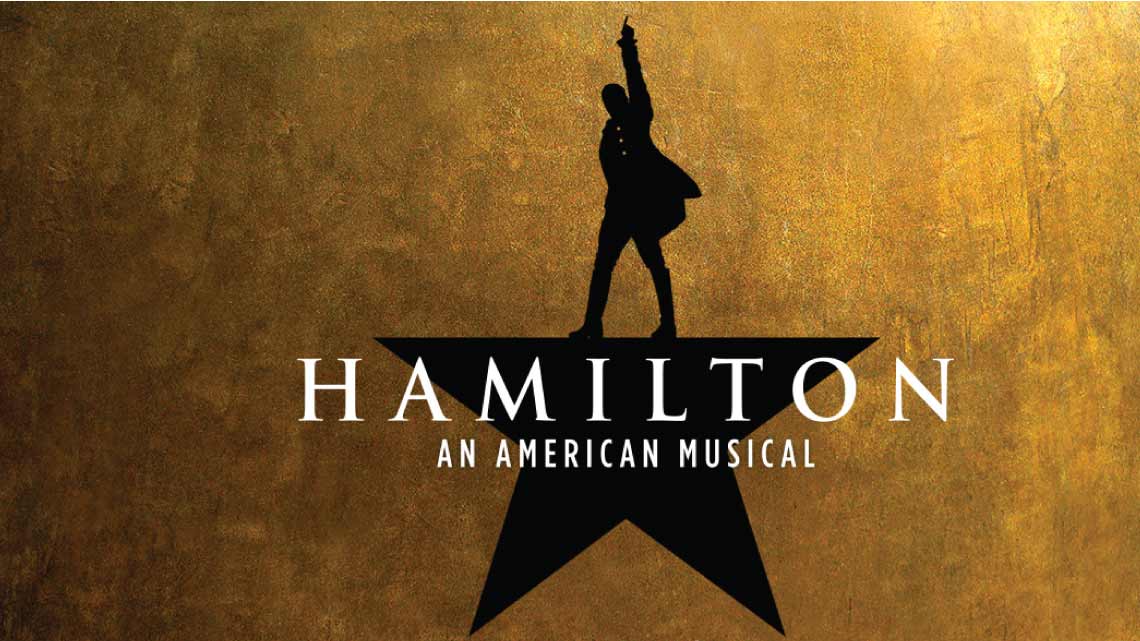 Father Alexander Hamilton.
Hamilton is the story of America's Founding Father Alexander Hamilton, an immigrant from the West Indies who became George Washington's right-hand man during the Revolutionary War and was the new nation's first Treasury Secretary. Featuring a score that blends hip-hop, jazz, blues, rap, R&B, and Broadway, Hamilton is the story of America then, as told by America now.

Hamilton's creative team previously collaborated on the 2008 Tony Award ® Winning Best Musical In The Heights. Hamilton features scenic design by David Korins, costume design by Paul Tazewell, lighting design by Howell Binkley, sound design by Nevin Steinberg, hair and wig design by Charles G. LaPointe, and casting by Telsey + Company, Bethany Knox, CSA. The musical is produced by Jeffrey Seller, Sander Jacobs, Jill Furman and The Public Theater. The Hamilton Original Broadway Cast Recording is available everywhere nationwide. The Hamilton recording received a 2016 Grammy for Best Musical Theatre Album.
The Hobby Center for the Performing Arts
800 Bagby Street
Houston, TX 77002
(713) 315-2525
Directions (Map)
Soccer - Houston Dynamo vs. Colorado Rapids
Major League Soccer at PNC Stadium
More info at www.houstondynamofc.com
Saturday, March 19, 2022 7:30 PM
2200 Texas Ave, Houston, TX 77003
Directions (map)
Andres Fest
A symphonic Celebration
@Jones Hall for The Performing Arts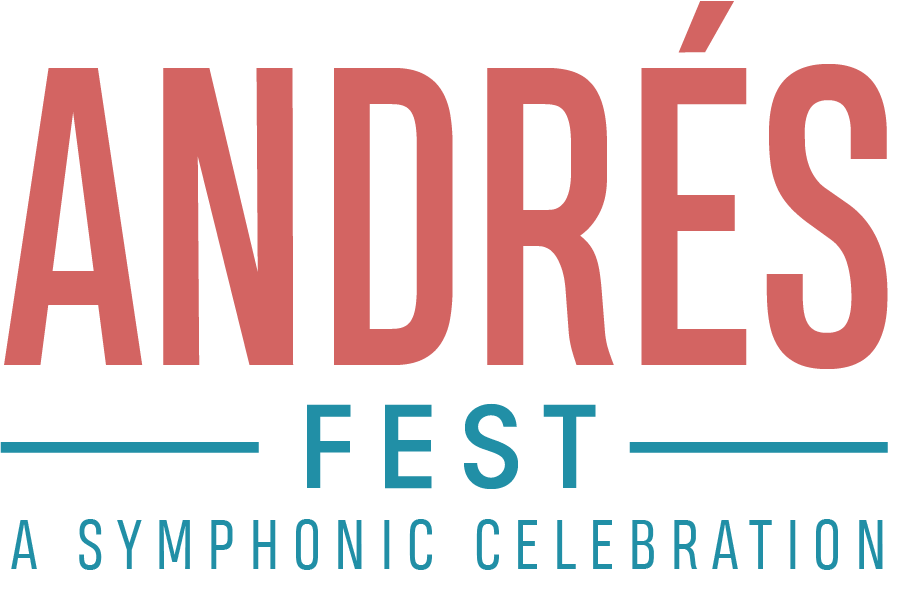 Andrés Fest Weekend 2
March 26 & 27
Symphony principals William VerMeulen and Dave Kirk perform new works by Bruce Broughton and Wynton Marsalis, and the orchestra shares favorites of Ravel and Gershwin.
Jones Hall
for The Performing Arts
615 Louisiana Street
Houston, TX 77002
Direction (Map)
The Art Museum of Texas
@Sugraland Town Square
Established in 2020, Art Museum TX is a not-for-profit institution in Fort Bend County,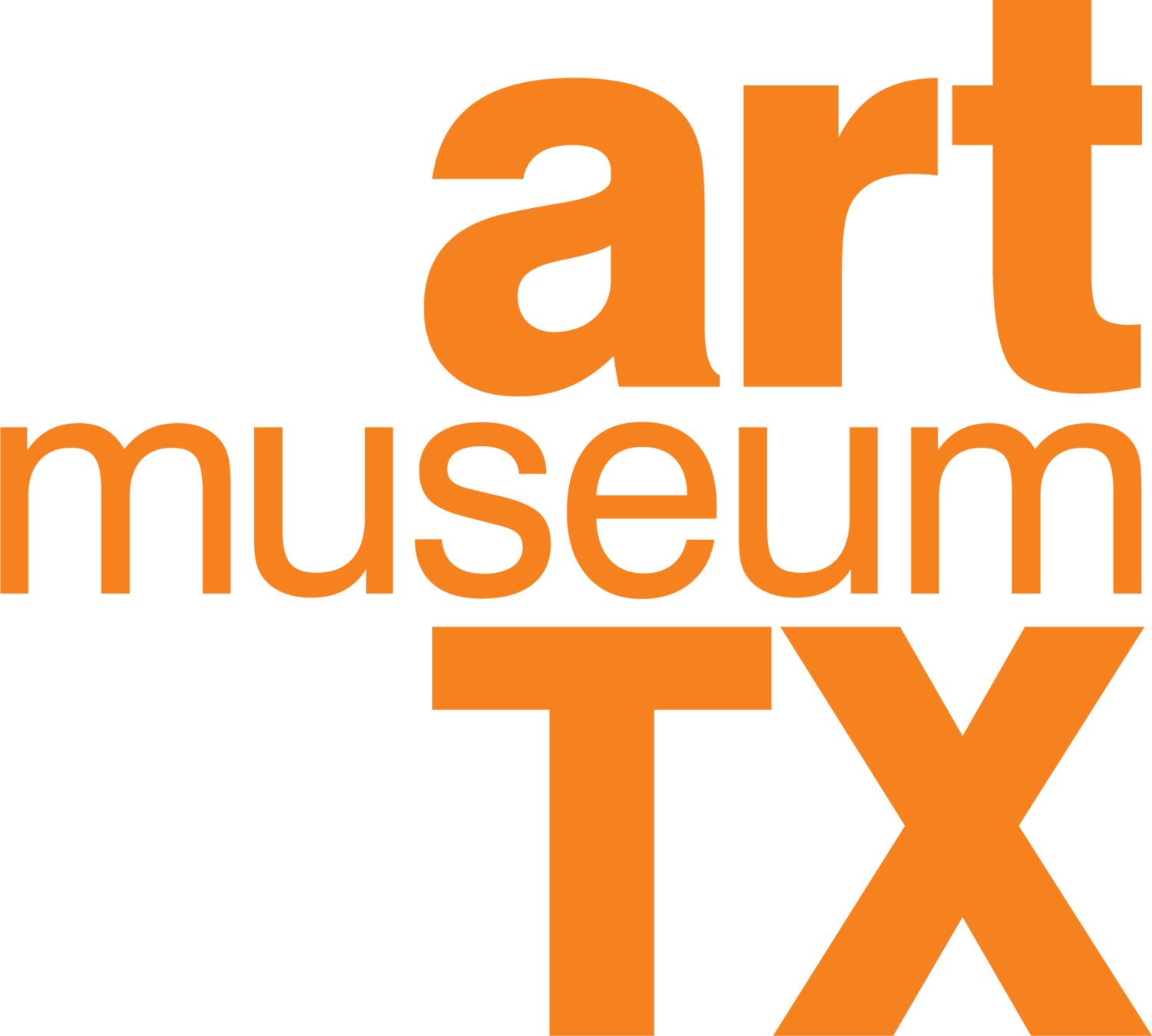 Texas, dedicated to presenting the region's contemporary art to the public. Art Museum TX provides an interchange for visual arts of the present and recent past, presents new directions in art, strives to engage the public, and encourages a greater understanding of contemporary art through education programs.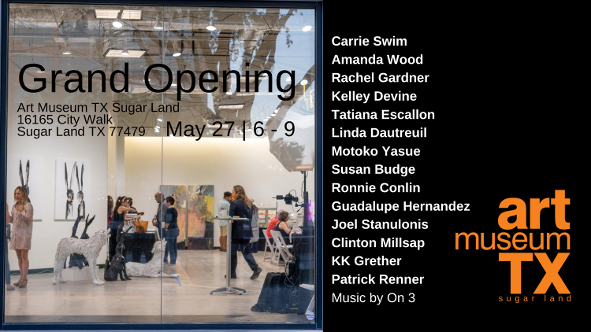 Art Museum TX is a museum dedicated to reaching our Fort Bend area population from one end of the region to the other, reaching throughout the surrounding areas and growing a wider audience. Art Museum TX is introducing art to so many. We bring art to YOU by opening our art space where YOU already frequent! We are in THE NEIGHBORHOOD!
Art Museum TX
16165 CITY WALK
SUGAR LAND TX 77479
Directions
Admission Free
Suggested Donation $5.00
Houston's Online Weekend Entertainment Guide
Looking for that Saturday weekend event and can't find it
try our custom "Google Search"