Buddy Guy
and Colin James
@HOB Houston
Saturday 3/19/2022 7:00 PM

This weekend in Houston's downtown its Blues man Buddy Guy and Colin James at LiveNation's House of Blues.
(From All Music.com) Buddy Guy is one of the most celebrated blues guitarists of his generation (arguably the most celebrated), possessing a sound and style that embodies the traditions of classic Chicago blues while also embracing the fire and flash of rock & roll. Guy began his recording career in 1959 and scored his first hit in 1960 with "First Time I Met the Blues." He spent much of the next decade a well-regarded journeyman, praised by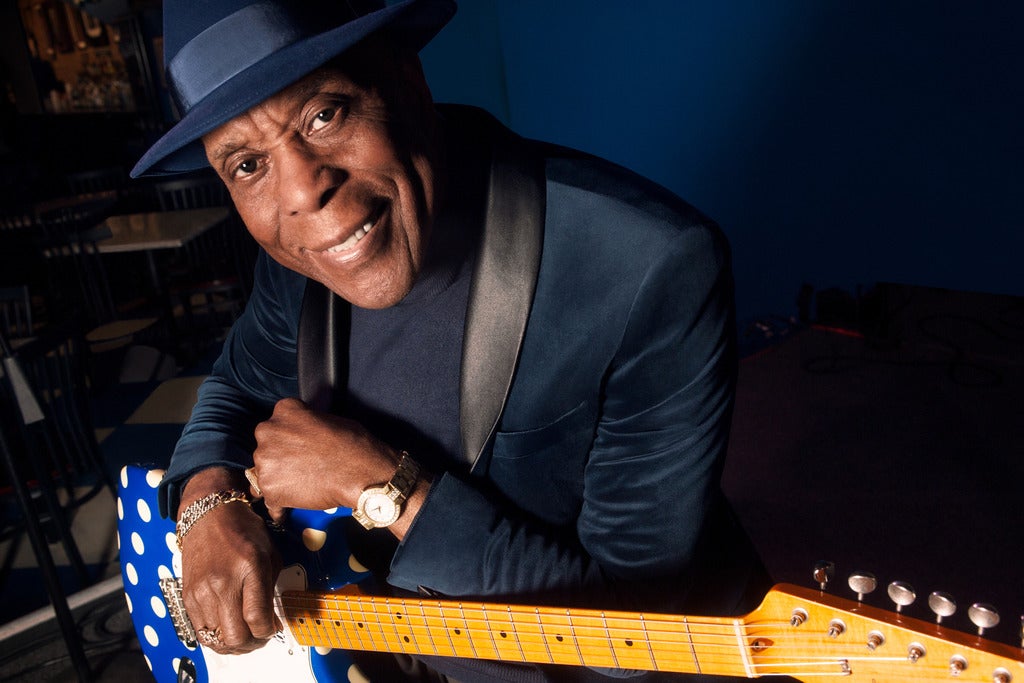 peers and blues fans without breaking through to a larger audience; his best album of the '60s originally didn't even have his name on it (Junior Wells' Hoodoo Man Blues). However, he found an audience in Europe in the '70s and rock fans began discovering his work through the endorsements of noted fans Eric Clapton, Jimi Hendrix, Jeff Beck, Keith Richards, Stevie Ray Vaughan, and Mark Knopfler. Guy released little material in the '80s (his best-known album of the decade was 1981's Stone Crazy, one of the few that received an American release), as he focused on live work. But in 1991, Guy finally enjoyed a commercial breakthrough with Damn Right, I've Got the Blues, and since then he's been one of the biggest names in contemporary blues, touring frequently and cutting new material on a regular basis. In the 21st century, Guy was inducted into the Rock & Roll Hall of Fame, kept recording (2001's Sweet Tea, 2008's Skin Deep, and 2010's Living Proof are high points from this period), played an annual residency at his Chicago nightclub Legends, and even played at the White House, inviting President Barack Obama on-stage for a duet on "Sweet Home Chicago."
George "Buddy" Guy was born in Lettsworth, Louisiana on July 30, 1936, and is said to have first learned to play on a home-made two-string instrument fashioned from wire and tin cans. Guy graduated to an acoustic guitar and began soaking up the influences of blues players such as T-Bone Walker, B.B. King, and Lightnin' Hopkins; when his family relocated to Baton Rouge, Guy had the opportunity to see live performances by Lightnin' Slim (aka Otis Hicks) and Guitar Slim, whose raw, forceful sound and over-the-top showmanship left a serious impression on him. Guy started playing professionally when he became a sideman for John "Big Poppa" Tilley, and he learned to work the crowd and overcome early bouts of stage fright. In 1957, Guy cut a demo tape at a local radio station and sent a copy to Chess Records, the label that was home to such giants as Muddy Waters, Howlin' Wolf, and Etta James, shortly before buying a one-way train ticket and moving to Chicago, eager to make music his career. (Read more @Allmusic.com (Click Here)
(From Colin James.com) From the prairies of Saskatchewan to sharing the stage with arguably the greatest and most influential guitarists of all time, Colin James still remembers those words of advice given to him by the late, great, Stevie Ray Vaughan.
Colin James has taken those words to heart. His career has spanned over 30 years, with a track record that includes 19 studio albums, 7 Juno Awards, 27 Maple Blues Awards and multi-platinum record sales. His most recent album Miles To Go garnered worldwide attention, debuting on the Billboard Blues Charts and holding a position on the RMR Blues Chart for 24 weeks, 14 weeks in the top 10. He continues to sell out shows across Canada with over 80,000 tickets sold on tours over the past 3 years. Colin was inducted into the Canadian Music Hall of Fame in 2014.
Looking back over Colin's career, it's a timeline rich in highlights. His 1988 self-titled debut, featuring his two self-penned hits "Voodoo Thing" and "Five Long Years," was the fastest-selling album in Canadian history. It won him his first Juno and an opening spot on tour with Keith Richards. His second album, Sudden Stop, featured his hit "Just Came Back," which reached #3 on the U.S. radio charts and earned him the Juno Award for "Single of the Year." Colin was next credited with launching the swing revival, thanks to his wildly popular Little Big Band, which has released four successful albums to date.
Colin James - Down On The Bottom
However, it wasn't until 2016's Blue Highways that James found himself on a blues chart: the album spent 10 weeks at No. 1 on the Roots Music Report's Blues Chart. It also landed him one of his biggest hits: "Riding in the Moonlight," a Willie Dixon song that garnered millions of streams on Spotify.
A consummate professional and a superb guitarist, Colin is a musician's, musician. The confidence that comes with maturity can be heard in his voice and seen in his electrifying stage performance.
Over the years Colin has worked with some of the world's most revered artists including, Bonnie Raitt, Albert Collins, Pops Staples, Robert Cray, Albert King, Keith Richards, Lenny Kravitz, ZZ Top, Mavis Staples, Luther Allison, Roomful of Blues, Bobby King and Terry Evans, John Hammond Jr., The Chieftains, Carlos Santana, Little Feat, Johnny Hallyday, Jeff Healey, and Buddy Guy. In addition to his own recording and touring Colin is a prolific songwriter, his music has been recorded by the likes of Maria Muldaur,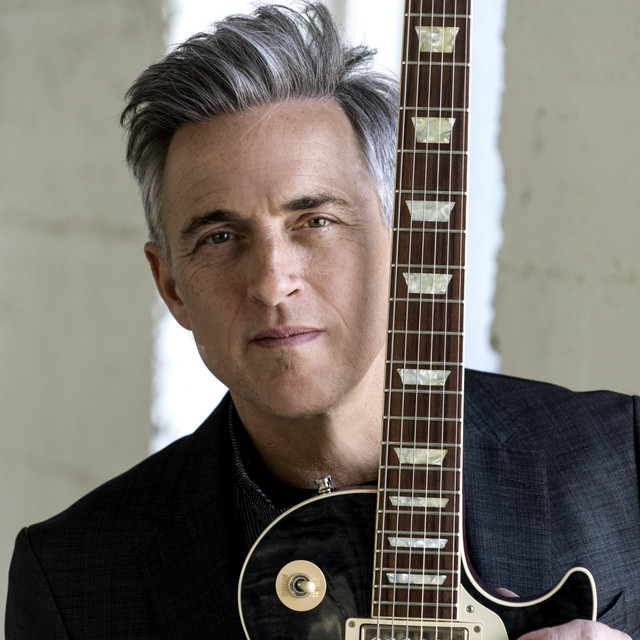 Johnny Hallyday and Lucinda Williams. Upon his 2019 release Miles To Go, Colin earned the Juno Award for Blues Album of the Year, as well as 6 Maple Blues Awards in several blues categories.

Colin has set the bar for consistency and talent in Canadian music and even after 19 acclaimed albums remains at the top of his game, always challenging himself musically. A consummate professional and a superb guitarist, Colin is a musician's, musician. The confidence that comes with maturity can be heard in his voice and seen in his electrifying stage performance. He does what comes naturally – he always has – he knows no other way and no other life.
Colin James

HOB Houston
in GreenStreet
1204 Caroline St.
Houston, TX
(888) 402-5837
100% Money-Back Ticket Guarantee
Tickets for Weekend Houston's Planning guide is provided by Ticket Liquidator a resale marketplace, not a box office or venue. Prices may be above or below face value. Your seats are together unless otherwise noted.
If problems with our affiliate call us (832) 949-9691
Houston's Online Weekend Entertainment Guide
[Disclaimer]
Houston's Weekend Planning Guide participates in various affiliate marketing programs, which means, we receive paid commissions on purchases made through our links to retailer sites.
Our editorial content is not influenced by any commissions we receive.
Looking for that Friday weekend event and can't find it
try our custom "Google Search"