Houston's Weekend Planning Guide (Weekendhouston.net) is A Targeted Premium Event Listings Calendar
Surfaces in Concert
@Bayou Music Center
The duo Colin Padalecki and Alexa Padalecki created Surfaces back when they were at Texas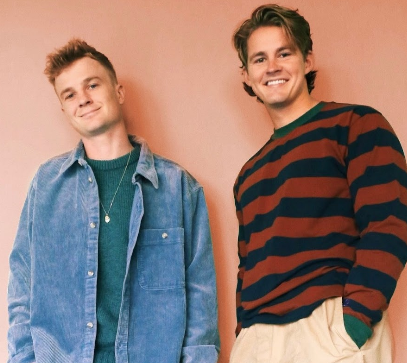 A&M about four years ago. This weekend they are at Live Nation Bayou Music Center in Bayou Place.
Surfaces broke through with their 2017 album Surf, featuring the single "Be Alright." Buoyed by the hit "Sunday Best," they cracked the Billboard 200 with their sophomore album, 2019's Where the Light Is.
Their third album, Horizons, was released in 2020. The music duo released numerous singles as well, which included "Keep It Gold", "Good Day", "Bloom", and "Lazy", all of which were included as tracks in Horizons. In 2019, they also released two independent singles: "Palm Trees", and "Take Some Time", which were not featured on any album. Other singles include "Be Alright" and "Falling", which were both released in 2017. The single "Low" was released in 2018.
Surfaces made their debut on late-night television last year, performing "Sunday Best" on Late Night with Seth Meyers. That summer the band released "Learn to Fly", a single in collaboration with singer Elton John, produced and recorded online, during the COVID-19 pandemic. "Sunday Best" would eventually chart at No. 20 on the Billboard Hot 100; the single peaked at No. 19 a week later.
Last year Redwan Majumder of melodicmag.com reviewed the band's performance when they played Toronto, Ontario, Canada.
"Despite preforming in a fairly small venue, Surfaces admirably put thought into the visual aspect of their show. The background lighting – formed by multiple large LED panels – was coloured to match the warm tones and pastel style of their album covers. It intelligibly heightened the optimistic atmosphere that their music strives to embody.
On top of this, the personality of the members shined throughout this performance. All three performers had large smiles on their faces and held a carefree and down-to-earth aura which matched the substance of their songs.
The Surfaces show was ultimately a great experience which gave fans an intimate look into the band's personality whilst treating them to great live renditions of some of their best songs. As this entire tour sold out very quick, it is inevitable that the next time Surfaces come to Toronto, it will be at a larger venue – making January 8's experience a truly memorable one."
Bayou Music Center
in Bayou Place
520 Texas Ave
Houston, TX 77002
Directions (Map)
Phone: (713) 230-1600
Jackopierce
@The Heights Theatre
Friday 10/8/2021 8:00 PM
Lobby Opens 6:00pm
Doors open 7:00pm
Jackopierce formed in 1988 in Dallas as theater students at SMU. The duo steadily made a name for themselves, especially with two of their signature tracks, "Vineyard" and their version of the classic "Please Come to Boston." They released ten studio albums (two for major label A&M), toured three continents, nine countries, and 45 states - amassing millions of loyal fans along the way . Over the years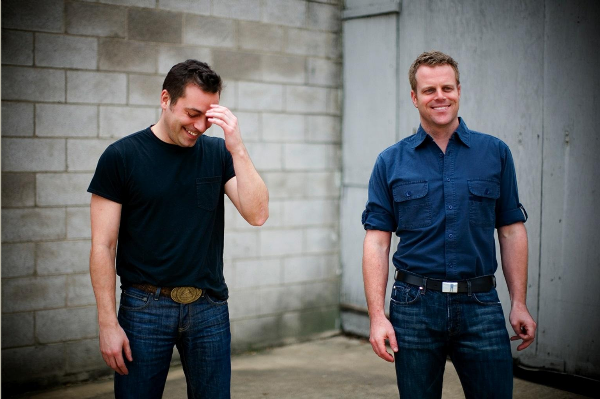 They have shared the stage with John Mayer, Dave Matthews Band, Matchbox20, Counting Crows, The Wallflowers, Sheryl Crow, Toad the Wet Sprocket - to name a few. After a five-year breakup, the guys reunited in 2002 to test out the waters. They were very warm and city by city, Jack & Cary got back out there to play for grateful fans that thought they would never see them again. The two now have a totally renewed creative vigor, mutual respect and deep gratitude for their fans.
These good vibes shine through on their 25th anniversary live album "Live 25."
It's definitely been a creative time for the duo, and celebrating the past inspires the guys to move forward in new, inventive ways. To freshen up the live show, Jackopierce started creating uniquely intimate "Destination Shows." These shows are a whole new fan experience where people can enjoy gorgeous scenery, share delicious food & wine and have "campfire"- type access to their favorite band. It's a vacation and concert in one. Each Destination Show provides a unique experience dedicated to the local culture: Napa/Sonoma vineyards at sunset, a ranch in Austin Hill Country, high society in Dallas, a two-mile-high a private club in Aspen, amazing history at the Biltmore in NC, a 14,000 square foot hacienda in San Miguel de Allende, MX - and the list goes on. July 27, Jackopierce will host their first 7th Destination Show in Martha's Vineyard and they'll be back for their fourth annual Destination Show in San Miguel in April 2020.
"We have been doing destination events for 10 years now and they have been a huge hit with our fans and have allowed us to make so many great new ones along the way," said Cary Pierce. "I think these events continue to grow and sell out because people want more than "just a show" - they want an experience. They want to create lasting memories, explore a new place or visit an old favorite. In some cases, we're offering them a trip of a lifetime. We're finding there a lot of people that really value these experiences."
Rock of Ages
@Hobby Center
Sarofim Hall
Tuesday October 5th - Thru October 17, 2021
Rock of Ages takes you back to the time of bands with big egos, big guitar solos and even bigger hair! Featuring the music of hit bands including REO Speedwagon, Pat Benatar, Twisted Sister, Bon Jovi, Styx, and Journey, this hit musical was nominated for five Tony Awards® including Best Musical.
Set at the end of the 1980s in one of the Sunset Strip's last legendary venues, a place where superstar Stacee Jaxx takes the stage and groupies line up to turn their fantasies into reality. Amidst the madness, aspiring rock star — and resident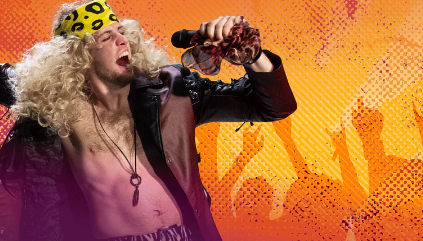 toilet cleaner — Drew longs to take the stage as the next big thing. He falls for Sherri, a small-town girl, fresh off the bus from Kansas with stars in her eyes. But the rock and roll fairytale is about to end when developers sweep into town with plans to turn the fabled Strip into just another strip mall. Can Drew, Sherri, and the gang save the strip and themselves before it's too late?
The Hobby Center
for the Performing Arts
800 Bagby Street
Houston, TX 77002
(713) 315-2525
Directions (Map)


42nd Annual
Festival Chicano
@Miller Outdoor Theatre
Thursday 10/7/2021 7:00 PM
Friday 10/8/2021 7:00 PM
Saturday 10/9/2021 7:00 PM
The creators and producers of "Festival Chicano" say, The "42nd Annual Festival Chicano" is a reflection of the artistic creativity that has developed in the Chicano cultural experience after centuries of influence from native peoples, Mexico, Europeans, and the U.S.A.
Chicano music has been historically shaped by many diverse styles such as Mexican rancheras, corridos, mariachi, orchestra, tejano, conjunto, big band, rhythm and blues, country, rock and roll, and many others.
The festival is a celebration of culture through the musical expression of countless generations of artists. It is truly a unique, original American sound.
Gold Over
America Tour
Starring Simone Biles
@Toyota Center
This 35-city tour will feature some of the world's most exciting female athletes in a way you've never seen them before and this weekend they will be at the Toyota Center here in Amerinca's Bayou City.
Gold Over America Tour starring Simone Biles is a celebration of powerful female athletes who, together, are a united force proudly representing the sport of women's gymnastics and inspiring the next generation of female athletes.
Biles and an all-star team of gymnasts featuring Jordan Chiles, MyKayla Skinner, Grace McCallum, Jade Carey, Laurie Hernandez, Katelyn Ohashi, Nia Dennis, Morgan Hurd, Ellie Black, Chellsie Memmel, Shilese Jones and Melanié Johanna de Jesus dos Santos will be coming to a city near you to celebrate world-class gymnastics in the afterglow of the world's preeminent international competition.
"I love the sport of gymnastics and wanted to help create a show that celebrates the pure joy of performing," said Simone Biles. "I believe there is GOLD inside of us all and it's time to let that GOLD shine."
Simone Biles
Simone Biles is the greatest gymnast of all-time. The first woman to capture five All-Around World Championship titles, Biles is the most decorated gymnast in World Championships history – male or female - with 25 medals overall (19 gold) and is a seven-time Olympic medalist (4 gold). A three-time Laureus World Sportswoman of the Year, she has earned the rare distinction of having four skills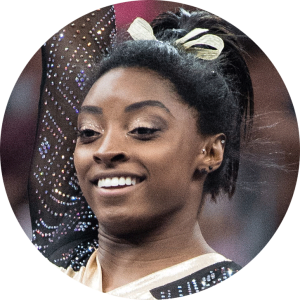 named in her honor – The Biles – in the beam, floor (two) and vault disciplines. Biles' extraordinary accomplishments have received widespread recognition, including being named of of TIME's 100 Most Influential People, Forbes' 30 Under 30, Ebony Power 100, People's Women Changing the World, USA Today's 100 Women of the Century, and two-time Associated Press Female Athlete of the Year, among others. Her autobiography - Courage to Soar - was a New York Times bestseller and developed into an award-winning TV special on Lifetime. Biles utilizes her platform to help advocate for change and support initiatives that provide education and assistance for children and young adults associated with adoption and childcare.
Houston Symphony
Pops Concert
Whole Lotta Shakin'
Swing to Rock
Friday 10/8/2021 8:00 PM
Saturday 10/9/2021 8:00 PM
Sunday 10/10/2021 2:30 PM

This weekend Houston Symphony Pops gets into Whole Lotta Shakin' Swing to Rock downtown at Jones Hall.

Talented multi-instrumentalist Dave Bennett and the Houston Symphony Big Band take you on a musical journey through the decades, hit by iconic hit—from the Swing Era to classics of Glenn Miller, Johnny Cash, Jerry Lee Lewis, and more!
Since you are here...
Houston's Weekend Planning Guide is updated on a continuous bias for all in the Greater Houston Area. We haven't put up a paywall or asked anyone to log-in to see our content. We want to keep it that way. We accept advertising, but the revenue from that area is not enough to support us. If everyone who reads our weekend entertainment blog, who likes it and helps to support it, our future would be much more secure. For as little as $1 or more, you can support Houston's Weekend Planning Guide – and it only takes a minute. Thank you.
Houston's Online Weekend Entertainment Guide
Looking for that Friday weekend event and can't find it, try our custom "Google Search"