Houston's Weekend Planning Guide
(Weekendhouston.net) is a Targeted Premium Event Listings Calendar
Rocktober Fest
@White Oak
Music Hall
Sunday 10/10/2021
Doors Open 4:00 PM

An impressive number of rock groups hailing from the Greater Houston Area will be performing at the 4th annual "GTS Presents Rocktober Fest" on October 10th, 2021 at White Oak Music Hall, just north of Downtown Houston. The one-day festival will feature several different genres, including psychedelic rock, garage rock, indie, and even punk.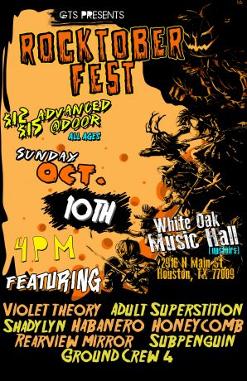 One name that immediately jumps off the page is Ground Crew 4. The alternative rock four-piece features prominent bass-lines with reverberating and over-driven electric guitars. These prominent instrumentals coupled with the energetic vocals will remind listeners of the alt-rock and grunge music of the 1990s. The Houston natives breathe new life into the alt-rock genre through their single titled "Kaboom!"
"Rocktober Fest" will also feature prominent Houston garage rockers Eyes Wide Shut, who have been growing quickly since their start in early 2021. The Houston-based group is the embodiment of everything that is garage rock, from their driven, energetic, and unrestrained guitar sound to their backyard start in March of 2021. The band talked about their past and influences in an interview on The Guardians of Yuna Youtube channel on August 2nd.

These groups will be joined by several other local acts. Namely, we have Houston alt-rock group "Sub Penguin," Conroe-based lo-fi group called "Shadylyn," Conroe indie-rock group "Habanero Honeycomb," Houston rock trio "Violet Theory," Houston Rock group "Rearview Mirror," and another Houston band called "Sumrs."
Those who are interested can purchase tickets for "Rocktober Fest" on the GTS website. The concert begins at 4 p.m. on October 10th in the upstairs portion of White Oak Music Hall. Tickets are $12 advance or $15 at the door.
White Oak Music Hall
2915 N Main Street
Houston, TX 77009
Directions (Map)
Phone: (713) 237-0370
J. Cole
with 21 Savage
And Morray
@Toyota Center
Sunday 10/10/2021 8:00 PM
Door Open 7:00 PM
Hip hop recording artist and record producer Jermaine Lamar, known by his stage name J. Cole will be in Houston this weekend at the Toyota Center.
J. Cole grew up in Fayetteville, North Carolina, Cole and gained recognition as a rapper following the release of his debut mixtape, The Come Up, fourteen years ago back in 2017. Intent on further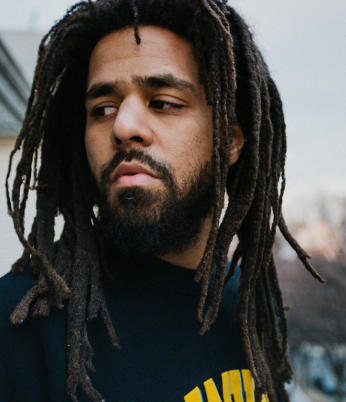 pursuing a solo career as a rapper, he went on to release two additional mixtapes after signing to Jay Z's Roc Nation imprint in 2009.
Cole released his debut studio album, Cole World: The Sideline Story, in 2011. It debuted at number one on the U.S. Billboard 200, and was soon certified platinum by the Recording Industry Association of America (RIAA). His next two releases, 2013's Born Sinner and 2014's 2014 Forest Hills Drive, received mostly positive reviews from critics, while being both certified platinum in the US. 2014's Forest Hills Drive also went platinum with absolutely no features. The latter earned him his first Grammy Award nomination for Best Rap Album. In December 2016 Cole released his fourth studio album 4 Your Eyez Only. The album debuted at number one on the Billboard 200 chart and was certified platinum in April 2017.
21 Savage won the award for Best Rap Song for his song "A Lot" at the 2020 Grammy Awards, marking both his and J. Cole's first Grammy wins.

Self-taught on piano, Cole also acts as a producer alongside his hip hop career, producing singles for artists such as Kendrick Lamar and Janet Jackson, as well as handling the majority of the production in his own projects. He has also developed other ventures, including Dreamville Records, as well as non-profit organization the Dreamville Foundation. In January 2015, Cole decided to house single mothers rent-free in his childhood home in Fayetteville, North Carolina. Read more on Last.fm. User-contributed text is available under the Creative Commons By-SA License; additional terms may apply.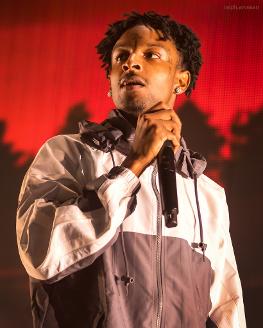 J. Cole's concert will also feature Shéyaa Bin Abraham-Joseph better known by his stage name 21 Savage. 21 Savage was arrested by the U.S. Immigration and Customs Enforcement (ICE) back in 2019. Officials revealed his status as a British citizen who entered the U.S. in July 2005 and then unlawfully overstayed his visa when it expired a year later. He was granted bond and released the next day, pending the outcome of an expedited deportation hearing. The hearing was initially scheduled for April 9, 2019, but was later postponed indefinitely. 21 Savage won the award for Best Rap Song for his song "A Lot" at the 2020 Grammy Awards, marking both his and J. Cole's first Grammy wins. His long-awaited sequel collaboration with Metro Boomin, Savage Mode II, was released in October 2020 to widespread acclaim and debuted at No. 1 on the Billboard 200, spawning the top 10 singles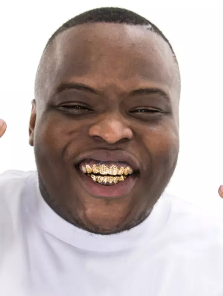 "Runnin" and "Mr. Right Now".
Also joining J.Cole will be Morray. Morray grew up listening to artists like Usher and took inspiration from Drake's rapping and singing fluidity. His style has been compared to CeeLo Green, and described as combining "the soulfulness of Big K.R.I.T. with the bounce of Outkast"
Houston Symphony
Pops Concert
Whole Lotta Shakin'
Swing to Rock
Sunday 10/10/2021 2:30 PM
This weekend Houston Symphony Pops gets into Whole Lotta Shakin' Swing to Rock downtown at Jones Hall.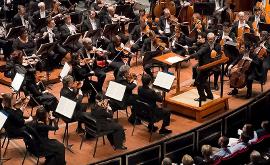 WizKid in Concert
@Bayou Music Center
Sunday 10/10/2021 8:00 PM

Nigerian Ayodeji Ibrahim Balogun, known professionally as Wizkid, Wizzy, Big Wiz, Machala or Starboy makes hisway to America's Bayou Cith this weekend in concert at Live Nation's Bayou Music Center.
Wizzy has several international music nominations and awards began recording music eleven. His management released a collaborative album with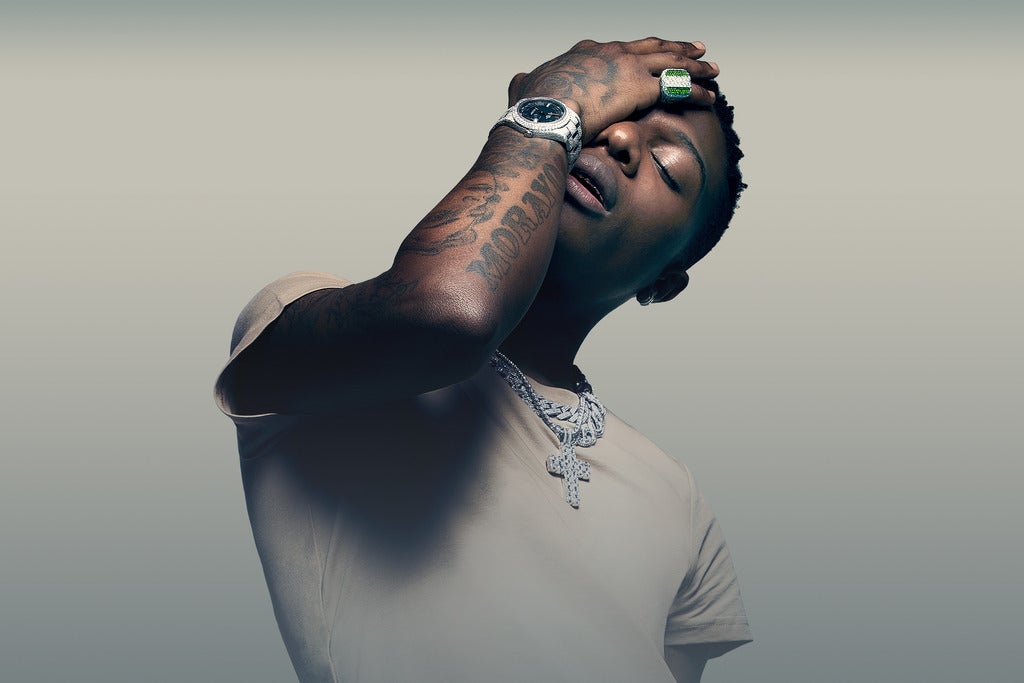 the Glorious Five, a group he and a couple of his church friends formed. Wizkid signed a record deal with Empire Mates Entertainment (E.M.E) twelve years ago.
He rose to the limelight after releasing "Holla at Your Boy", the lead single from his debut studio album, Superstar (2011). "Tease Me/Bad Guys", "Don't Dull", "Love My Baby", "Pakurumo", and "Oluwa Lo Ni" were also released as singles from the Superstar album. Ayo, his self-titled second studio album, was released in September 2014. It was supported by six singles: "Jaiye Jaiye", "On Top Your Matter", "One Question", "Joy", "Bombay", and "Show You the Money". Wizkid left E.M.E after his contract expired.
In 2016, Wizkid achieved international recognition following his collaboration with Drake on the hit single "One Dance", which reached number one in 15 countries, including the US Billboard Hot 100, the UK, Canada and Australia. He signed a multi-album deal with RCA Records in March 2017. His third studio album, Sounds from the Other Side, was released in July 2017. It serves as his major label debut and was primarily a Caribbean-influenced record. SFTOS was supported by five singles: "Daddy Yo", "Sweet Love", "Come Closer" featuring Drake, "African Bad Gyal" and "Naughty Ride". Wizkid became the first Afrobeats artist to appear in the 2018 Guinness World Records for his contribution to "One Dance".
In 2019, he was featured on Beyoncé's project The Lion King: The Gift on the collaboration "Brown Skin Girl", which won him a Grammy Award for Best Music Video. His fourth album, Made in Lagos, was released in October 2020, to wide commercial success and acclaim. The album includes the single "Essence", which became the first Nigerian song to chart on the Billboard Hot 100.

Earlier this year, Wizkid was the most-streamed Nigerian artist of all time on Spotify, with over 3.4 billion streams across all credits. Last month Wizkid's Made in Lagos rose to number 1 on Billboard World Album Chart. Last week Wizkid released the deluxe edition of his Made in Lagos album.
Rock of Ages
@Hobby Center
Sarofim Hall
Playing Now Thru October 17, 2021
Rock of Ages takes you back to the time of bands with big egos, big guitar solos and even bigger hair! Featuring the music of hit bands including REO Speedwagon, Pat Benatar, Twisted Sister, Bon Jovi, Styx, and Journey, this hit musical was nominated for five Tony Awards® including Best Musical.
Set at the end of the 1980s in one of the Sunset Strip's last legendary venues, a place where superstar Stacee Jaxx takes the stage and groupies line up to turn their fantasies into reality.
Amidst the madness, aspiring rock star — and resident toilet cleaner — Drew longs to take the stage as the next big thing. He falls for Sherri, a small-town girl, fresh off the bus from Kansas with stars in her eyes.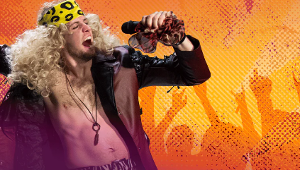 But the rock and roll fairytale is about to end when developers sweep into town with plans to turn the fabled Strip into just another strip mall. Can Drew, Sherri, and the gang save the strip and themselves before it's too late?
The Hobby Center
for the Performing Arts
800 Bagby Street
Houston, TX 77002
(713) 315-2525
Directions (Map)
Jose-Miguel Yamal and Phase 1
@Discovery Green
This weekend as part of thier Jazz Sunday series Discovery Green presents Pianist Jose-Migues Yamal and Phase 1.
Jazzy Sundays in the Parks is a free live music series made possible by the Kinder Foundation.
The series features free, family-friendly concerts every Sunday in October at Emancipation Park, every Sunday in October at Discovery Green and every Sunday in November at The Water Works in Buffalo Bayou Park.
Jose-Miguel Yamal, born in Santiago, Chile, started learning jazz piano at the reknown High School for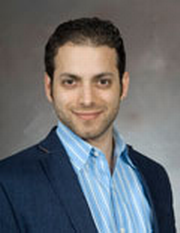 the Performing and Visual Arts and has since performed throughout Texas, Chile, Switzerland, and Brazil. He has been a clinician at different campuses including the College of the Mainland and one of the most sought after pianists in Houston.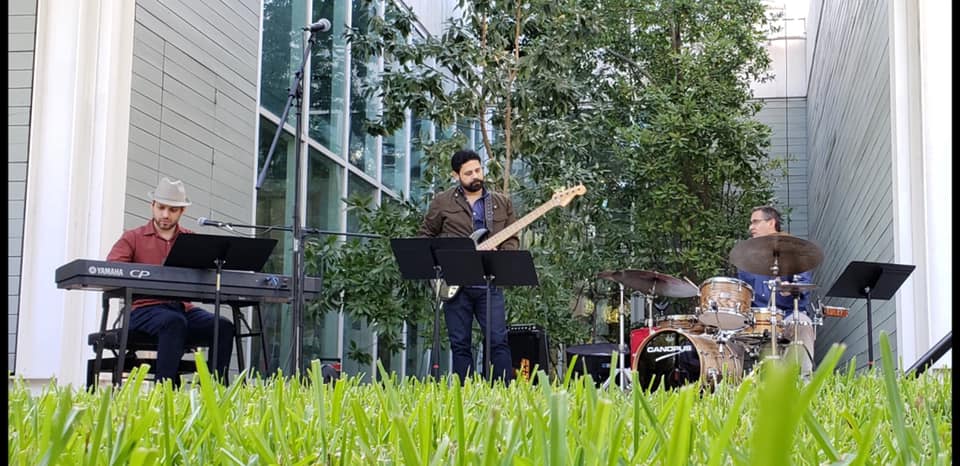 Yamal has also performed with salsa singers Rey De la Paz, Luisito Carrio, Choco Orta, Rafu Warner, among others, and jazz greats including Tom Harrell, Milt Hinton, Bob Mintzer, Hubert Laws, Carlos Garnett, and Marcus Miller.
He has performed in the internationally acclaimed 2001 Montreux Jazz Festival in Switzerland and many other festivals in the Texas area including the Kemah Jazz Festival, Houston International Festival, Corpus Christi Texas Jazz Festival, and the Puerto Rican Festival. With a B.A. in both Statistics and in Computational and Applied Mathematics from Rice University, he is now currently seeking his Ph.D. in biostatistics at Rice and does research at UT MDAnderson Cancer Center.
Discovery Green
1500 McKinney Street
Houston, TX 77010
(713) 400-7336
Directions (Map)
Stories Worth Weekend Reading
The Taliban's Return
Is Catastrophic for Women
As a photojournalist covering Afghanistan for two decades, I've seen how hard the country's women have fought for their freedom, and how much they have gained. Now they stand to lose everything.
One morning in the summer of 1999, Shukriya Barakzai woke up feeling dizzy and feverish. According to the Taliban's rules, she needed a Maharram, a male guardian, in order to leave home to visit the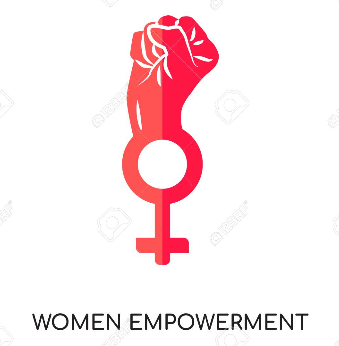 doctor. Her husband was at work, and she had no sons. So she shaved her 2-year-old daughter's head, dressed her in boys' clothing to pass her off as a guardian, and slipped on a burka. Its blue folds hid her fingertips, painted red in violation of the Taliban's ban on nail polish. She asked her neighbor, another woman, to walk with her to the doctor in central Kabul.
Around 4:30 p.m. they left the doctor's office with a prescription. They were heading toward the pharmacy when a truckload of Taliban militants from the Ministry for the Propagation of Virtue and Prevention of Vice pulled up beside them. The men regularly drove around Kabul in pickup trucks, looking for Afghans to publicly shame and punish for violating their moral code.
. . .read more at The Atlantic click here
Low Pay, No Benefits
Rude Customers:
Restaurant Workers
Quit At Record Rate
Awooden spoon gliding over cast iron. Barely tall enough to see over the stove, Lamar Cornett watched his mother, a cook, make his favorite dish of scrambled eggs.
That first cooking lesson launched a lifelong journey in food. Cornett has spent over 20 years in Kentucky restaurants, doing every job short of being the owner. The work is grueling and tense but rewarding and rowdy, and so fast-paced that the pandemic shutdown was like lightning on a cloudy day.
"It was almost like there was this unplanned, unorganized general strike," Cornett said.


Cornett, off work for a few weeks, realized he received enough money through unemployment benefits to start saving . . .

In those rare quiet moments, millions of restaurant workers like Cornett found themselves thinking about the realities of their work. Breaks barely long enough to use the restroom or smoke a cigarette. Meals inhaled on the go. Hostile bosses, crazy schedules and paltry, stagnant pay.
To top it off: rude customers, whose abuses restaurant staff are often obligated to tolerate. And lately, testy diners have only gotten more impatient as they emerge from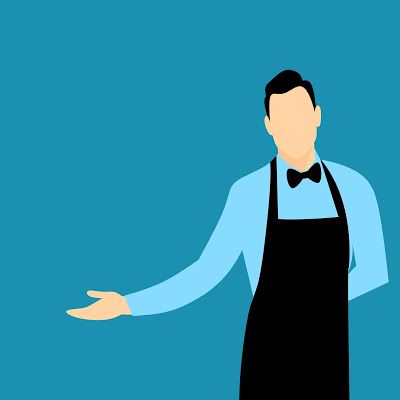 the pandemic shutdowns.
Cornett, off work for a few weeks, realized he received enough money through unemployment benefits to start saving — for the first time. He wondered if the work he loves would ever entail a job that came with health insurance or paid leave.
Nicole Krauss's Beautiful Letter to Van Gogh on How to Break the Loop of Our Destructive Patterns
"Bravery is always more intelligent than fear, since it is built on the foundation of what one knows about oneself: the knowledge of one's strength and capacity, of one's passion."
These patterns of belief — about who we are, about who others are, about how the world works — come to shape our behavior, which in turn shapes our reality, creating a loop that calls to mind physicist David Bohm's enduring wisdom: "Reality is what we take to be true. What we take to be true is what we believe… What we believe determines what we take to be true."
"Feeling helpless and confused in the face of random, unpatterned events, we seek to order them and, in so doing, gain a sense of control over them," the great psychiatrist Irvin D. Yalom wrote in his magnificent meditation on uncertainty and our search for meaning. But as our terror of losing control compels us to grasp for order and certainty, we all too often end up creating patterns that ultimately don't serve us, then repeat those patterns under the illusion of control.

To keep repeating a baleful pattern without recognizing that we are caught in its loop is one of life's greatest tragedies; to recognize it but feel helpless in breaking it is one of our greatest trials; to transcend the fear of uncertainty, which undergirds all such patterns of belief and behavior, is a supreme triumph.

"But as our terror of losing control compels us to grasp for order and certainty, we all too often end up creating patterns that ultimately don't serve us, then repeat those patterns under the illusion of control."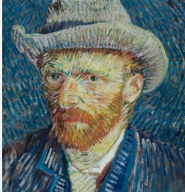 That triumphant transcendence of the pattern is what novelist Nicole Krauss explores in an exquisite response to Vincent van Gogh's 1884 letter to his brother about fear and risk-taking. Her piece is part of an exhibition by the Van Gogh Museum in Amsterdam, in which twenty-three contemporary artists and writers respond to the letters of Van Gogh in paintings, sculptures, letters, poems, photographs, and videos.
. . .more @Brian Pickings.com
The 60-Year-Old Scientific Screwup That Helped Covid Kill
All pandemic long, scientists brawled over how the virus spreads. Droplets! No, aerosols! At the heart of the fight was a teensy error with huge consequences.

Early one morning, Linsey Marr tiptoed to her dining room table, slipped on a headset, and fired up Zoom. On her computer screen, dozens of familiar faces began to appear. She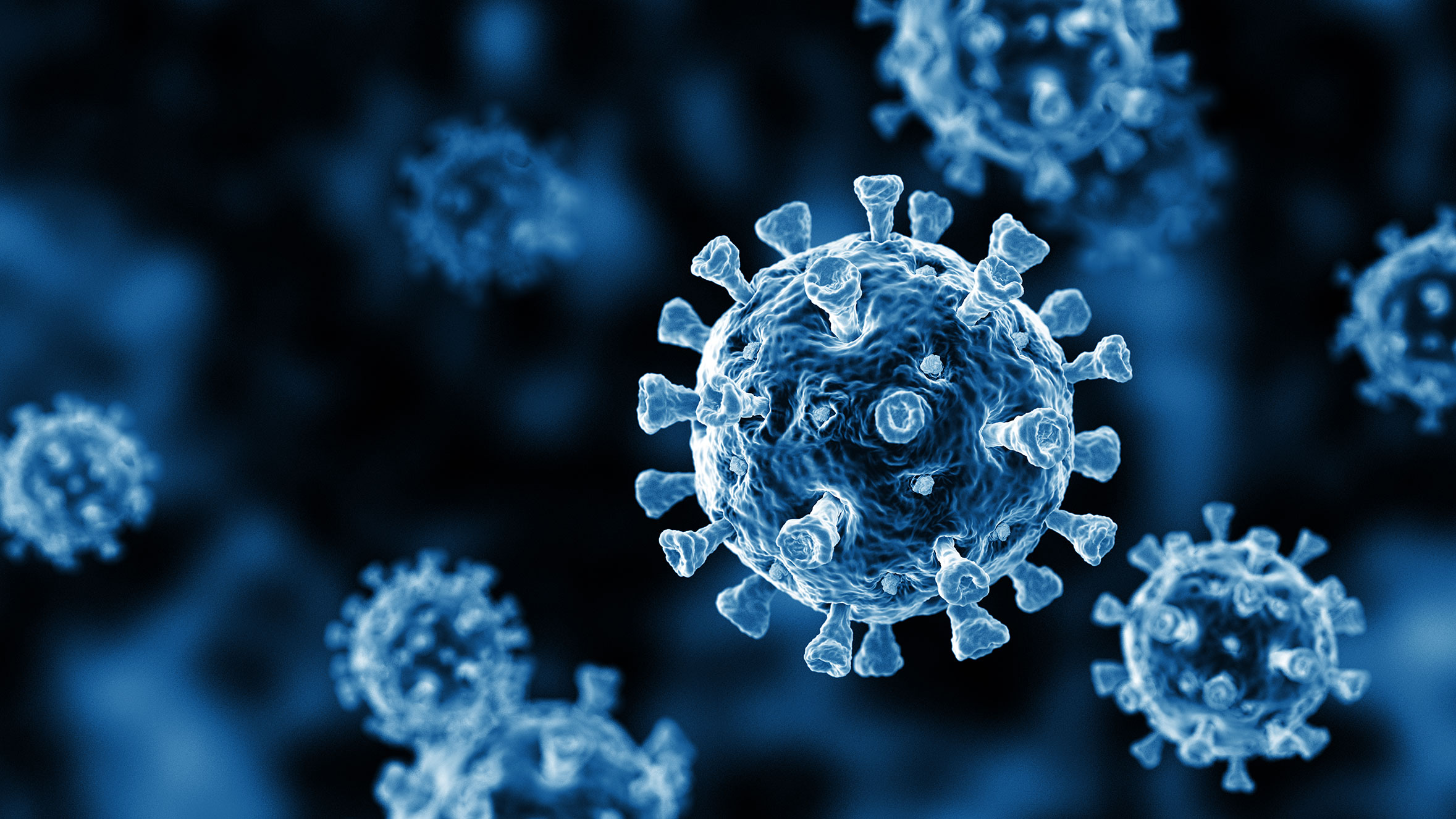 also saw a few people she didn't know, including Maria Van Kerkhove, the World Health Organization's technical lead for Covid-19, and other expert advisers to the WHO. It was just past 1 pm Geneva time on April 3, 2020, but in Blacksburg, Virginia, where Marr lives with her husband and two children, dawn was just beginning to break.

Marr is an aerosol scientist at Virginia Tech and one of the few in the world who also studies infectious diseases. To her, the new coronavirus looked as if it could hang in the air, infecting anyone who breathed in enough of it. For people indoors, that posed a considerable risk. But the WHO didn't seem to have caught on. Just days before, the organization had tweeted "FACT: #COVID19 is NOT airborne." That's why Marr was skipping her usual morning workout to join 35 other aerosol scientists. They were trying to warn the WHO it was making a big mistake.

Over Zoom, they laid out the case. They ticked through a growing list of superspreading events in restaurants, call centers, cruise ships, and a choir rehearsal, instances where people got sick even when they were across the room from a contagious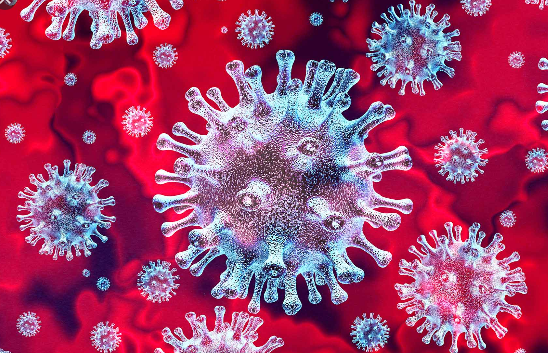 person. The incidents contradicted the WHO's main safety guidelines of keeping 3 to 6 feet of distance between people and frequent handwashing. If SARS-CoV-2 traveled only in large droplets that immediately fell to the ground, as the WHO was saying, then wouldn't the distancing and the handwashing have prevented such outbreaks? Infectious air was the more likely culprit, they argued. But the WHO's experts appeared to be unmoved. If they were going to call Covid-19 airborne, they wanted more direct evidence—proof, which could take months to gather, that the virus was abundant in the air. Meanwhile, thousands of people were falling ill every day.
Why the Tomato Was Feared in Europe
for More Than 200 Years
How the fruit got a bad rap from the beginning.
In the late 1700s, a large percentage of Europeans feared the tomato.
A nickname for the fruit was the "poison apple" because it was thought that aristocrats got sick and died after eating them, but the truth of the matter was that wealthy Europeans used pewter plates, which were high in lead content. Because tomatoes are so high in acidity, when placed on this particular tableware, the fruit would leach lead from the plate, resulting in many deaths from lead poisoning. No one made this connection between plate and poison at the time; the tomato was picked as the culprit.
Around 1880, with the invention of the pizza in Naples, the tomato grew widespread in popularity in Europe. But there's a little more to the story behind the misunderstood fruit's stint of unpopularity in England and America, as Andrew F. Smith details in his The Tomato in America: Early History, Culture, and Cookery. The tomato didn't get blamed just for what was really lead poisoning. Before the fruit made its way to the table in North America, it was classified as a deadly nightshade, a poisonous family of Solanaceae plants that contain toxins called tropane alkaloids.
One of the earliest-known European references to the food was made by the Italian herbalist, Pietro Andrae Matthioli, who first classified the "golden apple" as a nightshade and a mandrake—a category of food known as an aphrodisiac. The mandrake has a history that dates back to the Old Testament; it is referenced twice as the Hebrew word dudaim, which roughly translates to "love apple."
On the Link Between Great Thinking
and Obsessive Walking
From Charles Darwin to Toni Morrison
Jeremy DeSilva Looks at
Our Need to Move
Charles Darwin was an introvert. Granted, he spent almost five years traveling the world on the Beagle recording observations that produced some of the most important scientific insights ever made. But he was in his twenties then, embarking on a privileged, 19th-century naturalist's version of backpacking around Europe during a gap year. After returning home in 1836, he never again stepped foot outside the British Isles.
He avoided conferences, parties, and large gatherings. They made him anxious and exacerbated an illness that plagued much of his adult life. Instead, he passed his days at Down House, his quiet home almost twenty miles southeast of London, doing most of his writing in the study. He occasionally entertained a visitor or two but preferred to correspond with the world by letter. He installed a mirror in his study so he could glance up from his work to see the mailman coming up the road—the 19th-century version of hitting the refresh button on email.
Houston's Online Weekend Planning Entertainment Guide
Looking for that Sunday weekend event and can't find it try our custom "Google Search"