Houston's Weekend Planning Guide
(Weekendhouston.net) is a Targeted Premium Event Listings Journal/Calendar
Sunday
November 7th, 2021

Weekend Sundays is updated continuously
Alabama in Concert
@Toyota Center
Alabama is the band that changed everything. They reeled off 21 straight #1 singles, a record that will probably never be equaled in any genre.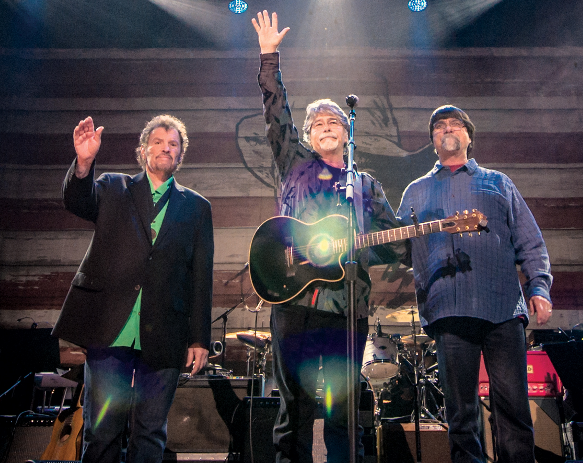 They brought youthful energy, sex appeal and a rocking edge that broadened country's audience and opened the door to self-contained bands from then on, and they undertook a journey that led, 73 million albums later, to the Country Music Hall of Fame and the Hollywood Walk of Fame.
It's been over 50 years since the trio of young cousins left Fort Payne, Alabama, to spend the summer playing in a Myrtle Beach, South Carolina, bar called The Bowery. It took Randy Owen, Teddy Gentry and Jeff Cook six long years of tip jars and word of mouth to earn the major label deal they'd been dreaming of, but then seemingly no time at all to change the face of country music.

The Country Music Hall of Famers who have sold 80 million albums perform at Toyota Center for the first time! Alabama will be joined by The Frontmen of Country featuring Larry Stewart (of Restless Heart), Richie McDonald (formerly of Lonestar) & Tim Rushlow (formerly of Little Texas).
Chingo Bling
@Houston Improv

Chingo Bling is known for his insightful, unapologetic stand-up comedy and multiple viral videos plays the Improv tonight.
The Improv
7620 Katy Freeway Space
455 Houston, TX 77024
Directions
Buy tickets over the phone:
713-333-8800
"The Healing Power
of Music"
@Hobby Center
Presented by
Texas Medical Center Orchestra
The award-winning Texas Medical Center Orchestra proudly announces their return to the Hobby Center continuing their 21st season.
Texas Medical Center Orchestra was founded in 2000, and is one of the few community orchestras in the United States to be based in a medical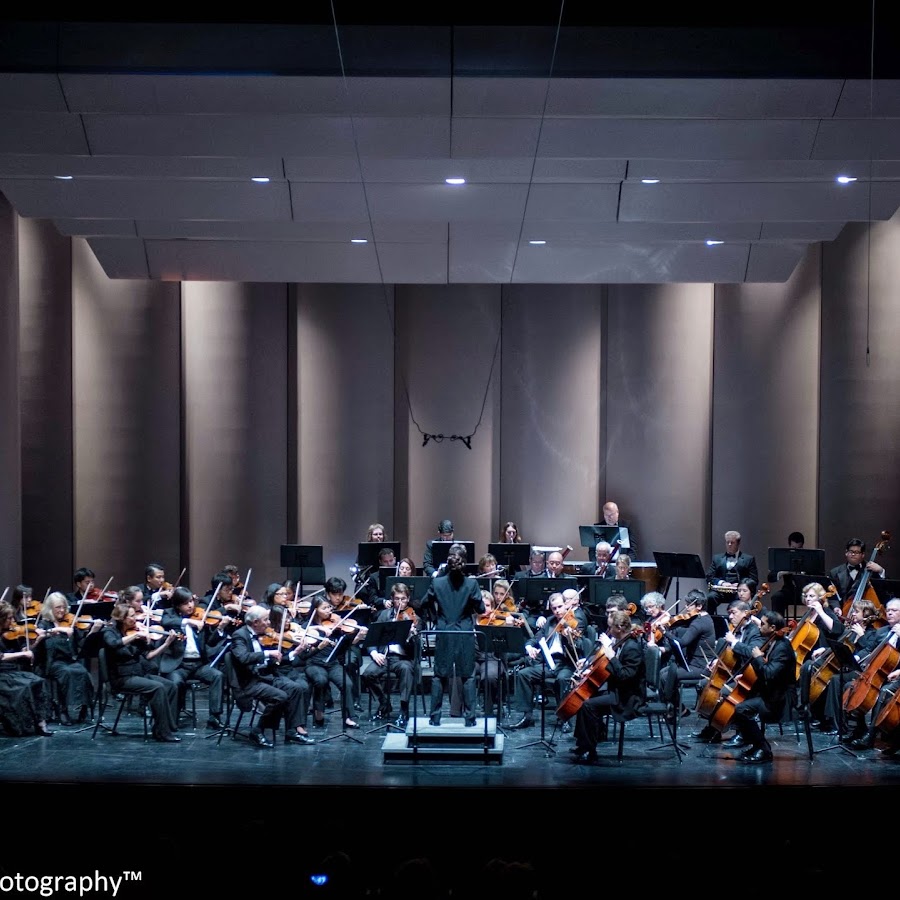 community. Each year, TMCO performs concerts in the Crain Garden Lobby of Houston Methodist Hospital and various locations within the Texas Medical Center as well as in premier concert halls in Houston. In addition, TMCO contributes to the community and has donated hundreds of thousands of dollars to the MS Society and has performed free concerts for tens of thousands of Houstonians.
Texas Medical Center Orchestra, Artistic Director Libi Lebel and TMCO members will present Brahms Symphony No. 1, Smetana's The Moldau, and Bloch's Baal Shem with Soloist Sergei Galperin. The program salutes the human spirit as it evokes statements about freedom, unity, and the limitless resilience of humanity.
TMCO is one of the very few orchestras with its origin in the health professions. Most of the members are healthcare professionals who have a dedication to music that goes beyond their daily occupations. TMCO is just the right medicine!
Smetana: The Moldau
Bloch: Baal Shem*
Brahms: Symphony No. 1 in C Minor
Libi Lebel: Artistic Director and Conductor
All patrons ages 12 and older will be required to show either proof of a negative COVID-19 test result or proof of vaccination, and photo identification. Patrons ages 18 and older must bring a photo ID that matches the name on the proof. Guests younger than age 18 without ID must be accompanied by an adult with proper identification. Please click HERE for more information on the Hobby Center's Health & Safety protocols.
The Hobby Center
for the Performing Arts
800 Bagby Street
Houston, TX 77002
(713) 315-2525
Directions (Map)
Jazzy Sundays
@Buffalo Bayou Park
Jazzy Sundays in the Parks is a free live music series made possible by the Kinder Foundation continuing this weekend at Buffalo Bayou Park.
This Weekend its is vocalist/saxophonist David Caceres with an afternoon opening performance by Horace Grigsby.
David Caceres comes from a family with a rich musical heritage. His grandfather, jazz violinist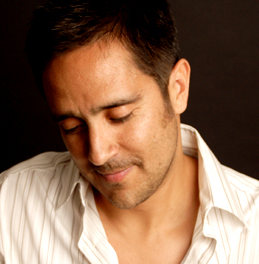 Emilio Caceres, led a popular swing orchestra in San Antonio, Texas in the 1930's & 40's. However, to jazz fans the Caceres name is familiar due to the work of his great uncle Ernie Caceres, who played saxophone and clarinet with the Glenn Miller, Benny Goodman, and Woody Herman big bands.

"I remember when I was about five years old, staying over at my grandparent's house, and seeing my grandfather in his tux heading out for a gig and I wouldn't see him till the next morning. I understood that my father and uncle were musicians, but it wasn't until I was around 12 that I heard the last record they did together in 1969. There was an extensive bio in it about my relatives and I used to read it all the time. Although I didn't really understand the language they were playing, I felt connected to it and the music was definitely making an impression on me."
Moreover, David's maternal grandfather, Manuel Rangel, owned a major Latin music record retailer, label, and distribution company, and his mother managed the store, called "Sound of Music," throughout his youth. He was constantly exposed to all types of music, both when he visited his mother at work and when she brought home promotional copies of the latest releases. Growing up in this environment, it's no surprise that young David found himself beginning piano studies as an eight-year old. By eleven, he picked up the alto saxophone. "Of all of the instruments, the alto seemed to most emulate the human voice and I was also intrigued by the complexity of all the keys."
Horace Grigsby's talent and influence runs strong and deep through the Houston jazz scene. Beginning his jazz career in the 1960's, audiences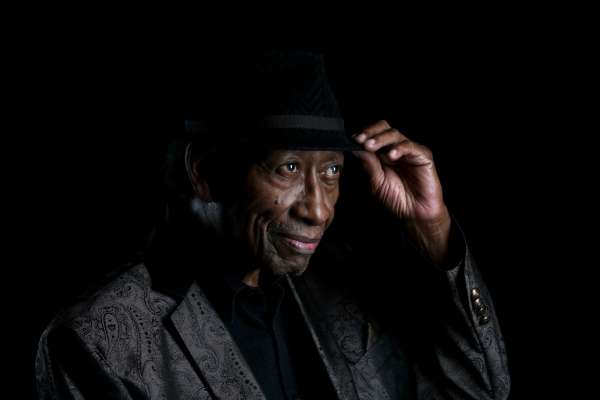 across town are mesmerized by his soulful and emotive voice. Audiences across town are mesmerized by his soulful and emotive voice. The Houston-native thrives on smooth jazz standards where his vocals can really shine.
Buffalo Bayou Park
1800 Allen Pkwy
and Memorial Drive
Houston, TX 77019
(713) 752-0314
Directions (Map)
Houston Symphony Pops
Wonderful World
The Louis Armstrong Songbook
@Jones Hall
With his magnetic charisma, expressive scat singing, and incredible trumpet skills, Louis Armstrong changed music forever and made the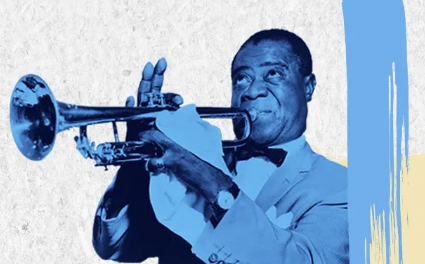 whole world smile. Travel back to the golden age of jazz as the incomparable Byron Stripling salutes Satchmo with recreations of iconic hits like "What a Wonderful World," "Basin Street Blues," "St. Louis Blues," and "When the Saints Go Marching In."
Box Office: 713.224.7575
Group Sales: 713.238.1435
Houston Symphony
Jones Hall
615 Louisiana St. Suite 102
Houston, TX 77002
Direction (Map)
Houston Grand Opera
Presents
Carmen
@Wortham Center
Houston's Grand Opera this week and weekend presents "Carmen". Carmen is an opera in four acts by French composer Georges Bizet. ... It is set in southern Spain and tells the story of the downfall of Don José, a naïve soldier who is seduced by the wiles of the fiery gypsy Carmen.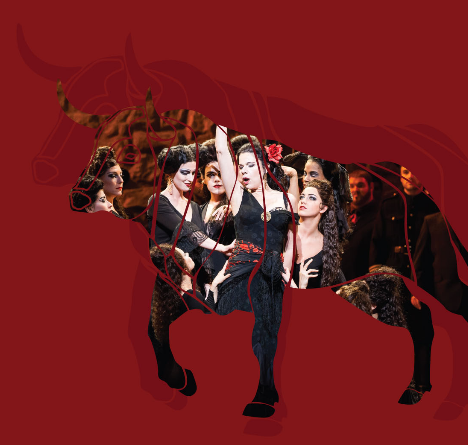 A tragedy of obsessive love, Bizet's Carmen from 1875 is considered the most popular opera in the world today. It is impossible not to smile with recognition when the well-known first notes of the prelude ring out from the orchestra.
Mezzo-soprano and Houston Grand Opera alumna Carolyn Sproule takes on the role of the famous bohemian whose beauty, confidence, and provocative lifestyle captivate the soldier Don José, sung by incredible tenor Richard Trey Smagur.
In the opera the character Don Jose's jealousy will ultimately destroy them both. Bass-baritone Christian Pursell in his HGO debut as the bullfighter Escamillo and Houston favorite and HGO Studio alumna soprano Heidi Stober as Micaela are ensnared by the passion of the two lead characters.
Expect striking costumes and gorgeous dancing in director/choreographer Rob Ashford's acclaimed production, conducted by Lidiya Yankovskaya in her Houston Grand Opera debut.
Wortham Theater Center
501 Texas Avenue
Houston, Tx 77002
Directions (Map)
713-524-5050
Sun Nov 7, 2021 at 2:00 pm
Sun Nov 7, 2021 at 7:30 pm
Tue Nov 9, 2021 at 7:30 pm
Based on the hit film, Sister Act is the feel-good musical comedy smash that has audiences jumping to their feet!
Featuring original music by Tony and eight-time Oscar winner, Alan Menken (Newsies, Beauty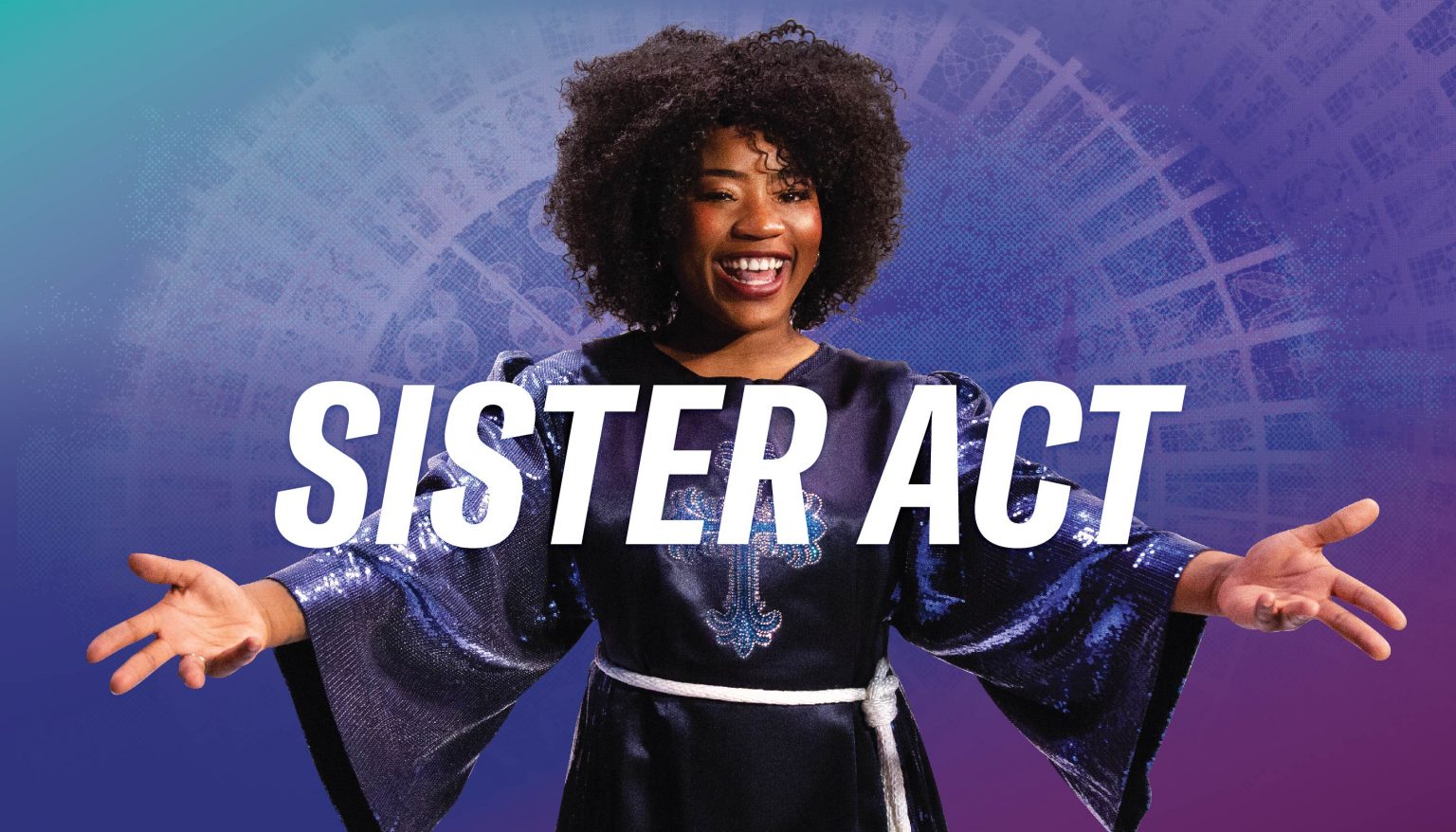 and the Beast, Little Shop of Horrors), this uplifting musical was nominated for five Tony Awards, including Be

The Hobby Center
for the Performing Arts
800 Bagby Street
Houston, TX 77002
(713) 315-2525
Directions (Map)
Stories Worth Weekend Reading
The Taliban's Return
Is Catastrophic for Women
As a photojournalist covering Afghanistan for two decades, I've seen how hard the country's women have fought for their freedom, and how much they have gained. Now they stand to lose everything.
One morning in the summer of 1999, Shukriya Barakzai woke up feeling dizzy and feverish. According to the Taliban's rules, she needed a Maharram, a male guardian, in order to leave home to visit the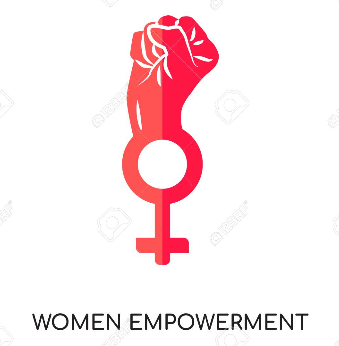 doctor. Her husband was at work, and she had no sons. So she shaved her 2-year-old daughter's head, dressed her in boys' clothing to pass her off as a guardian, and slipped on a burka. Its blue folds hid her fingertips, painted red in violation of the Taliban's ban on nail polish. She asked her neighbor, another woman, to walk with her to the doctor in central Kabul.
Around 4:30 p.m. they left the doctor's office with a prescription. They were heading toward the pharmacy when a truckload of Taliban militants from the Ministry for the Propagation of Virtue and Prevention of Vice pulled up beside them. The men regularly drove around Kabul in pickup trucks, looking for Afghans to publicly shame and punish for violating their moral code.
. . .read more at The Atlantic click here
Low Pay, No Benefits
Rude Customers:
Restaurant Workers
Quit At Record Rate
Awooden spoon gliding over cast iron. Barely tall enough to see over the stove, Lamar Cornett watched his mother, a cook, make his favorite dish of scrambled eggs.
That first cooking lesson launched a lifelong journey in food. Cornett has spent over 20 years in Kentucky restaurants, doing every job short of being the owner. The work is grueling and tense but rewarding and rowdy, and so fast-paced that the pandemic shutdown was like lightning on a cloudy day.
"It was almost like there was this unplanned, unorganized general strike," Cornett said.


Cornett, off work for a few weeks, realized he received enough money through unemployment benefits to start saving . . .

In those rare quiet moments, millions of restaurant workers like Cornett found themselves thinking about the realities of their work. Breaks barely long enough to use the restroom or smoke a cigarette. Meals inhaled on the go. Hostile bosses, crazy schedules and paltry, stagnant pay.
To top it off: rude customers, whose abuses restaurant staff are often obligated to tolerate. And lately, testy diners have only gotten more impatient as they emerge from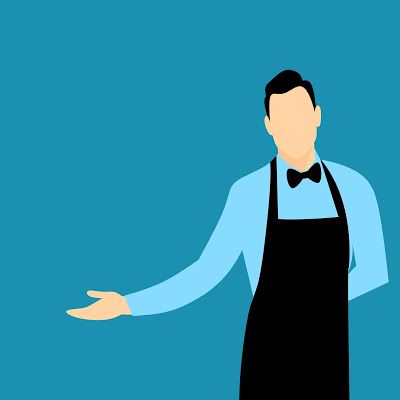 the pandemic shutdowns.
Cornett, off work for a few weeks, realized he received enough money through unemployment benefits to start saving — for the first time. He wondered if the work he loves would ever entail a job that came with health insurance or paid leave.
Nicole Krauss's Beautiful Letter to Van Gogh on How to Break the Loop of Our Destructive Patterns
"Bravery is always more intelligent than fear, since it is built on the foundation of what one knows about oneself: the knowledge of one's strength and capacity, of one's passion."
These patterns of belief — about who we are, about who others are, about how the world works — come to shape our behavior, which in turn shapes our reality, creating a loop that calls to mind physicist David Bohm's enduring wisdom: "Reality is what we take to be true. What we take to be true is what we believe… What we believe determines what we take to be true."
"Feeling helpless and confused in the face of random, unpatterned events, we seek to order them and, in so doing, gain a sense of control over them," the great psychiatrist Irvin D. Yalom wrote in his magnificent meditation on uncertainty and our search for meaning. But as our terror of losing control compels us to grasp for order and certainty, we all too often end up creating patterns that ultimately don't serve us, then repeat those patterns under the illusion of control.

To keep repeating a baleful pattern without recognizing that we are caught in its loop is one of life's greatest tragedies; to recognize it but feel helpless in breaking it is one of our greatest trials; to transcend the fear of uncertainty, which undergirds all such patterns of belief and behavior, is a supreme triumph.

"But as our terror of losing control compels us to grasp for order and certainty, we all too often end up creating patterns that ultimately don't serve us, then repeat those patterns under the illusion of control."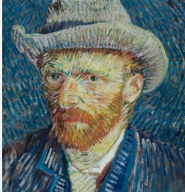 That triumphant transcendence of the pattern is what novelist Nicole Krauss explores in an exquisite response to Vincent van Gogh's 1884 letter to his brother about fear and risk-taking. Her piece is part of an exhibition by the Van Gogh Museum in Amsterdam, in which twenty-three contemporary artists and writers respond to the letters of Van Gogh in paintings, sculptures, letters, poems, photographs, and videos.
. . .more @Brian Pickings.com
The 60-Year-Old Scientific Screwup That Helped Covid Kill
All pandemic long, scientists brawled over how the virus spreads. Droplets! No, aerosols! At the heart of the fight was a teensy error with huge consequences.

Early one morning, Linsey Marr tiptoed to her dining room table, slipped on a headset, and fired up Zoom. On her computer screen, dozens of familiar faces began to appear. She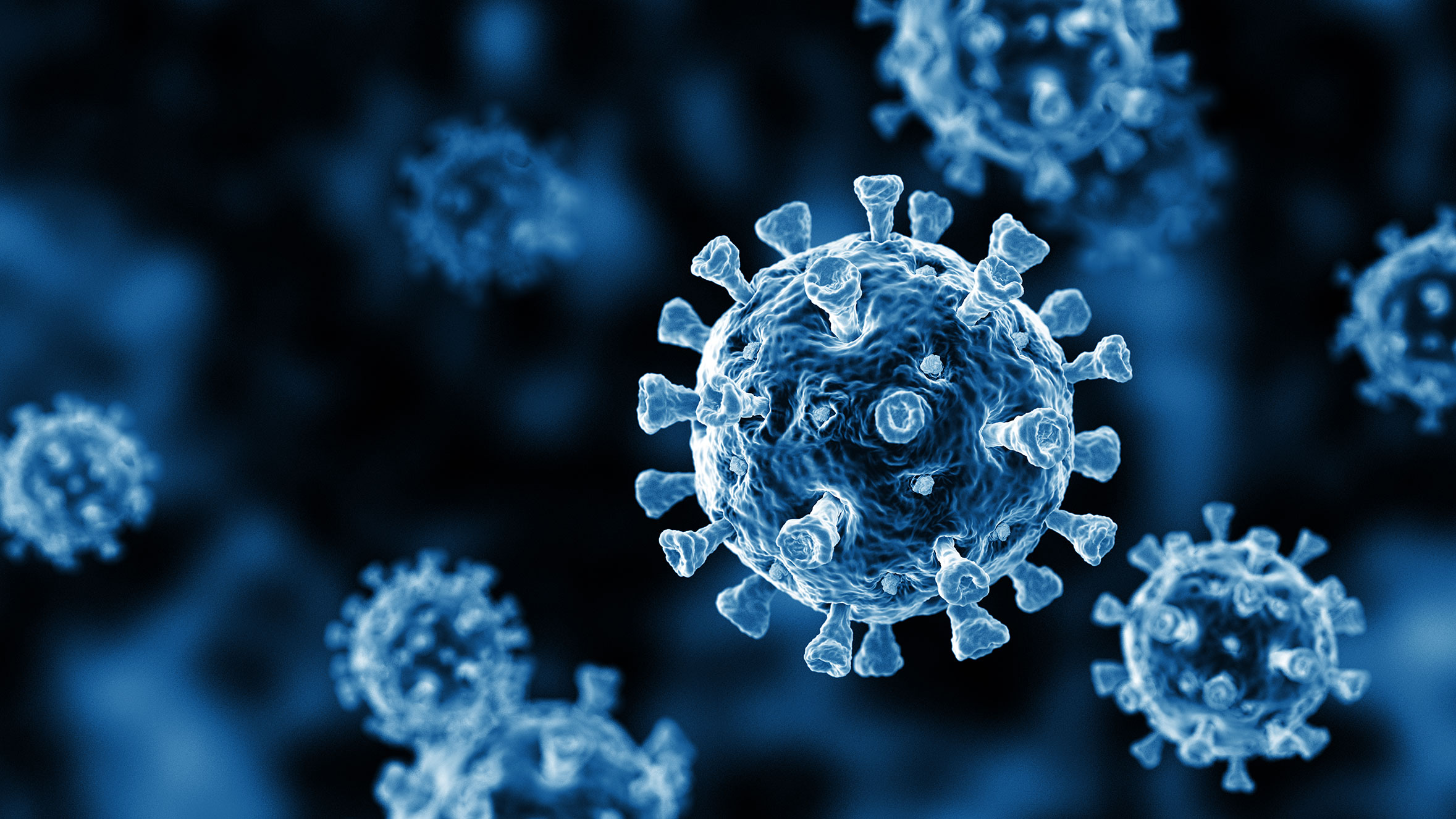 also saw a few people she didn't know, including Maria Van Kerkhove, the World Health Organization's technical lead for Covid-19, and other expert advisers to the WHO. It was just past 1 pm Geneva time on April 3, 2020, but in Blacksburg, Virginia, where Marr lives with her husband and two children, dawn was just beginning to break.

Marr is an aerosol scientist at Virginia Tech and one of the few in the world who also studies infectious diseases. To her, the new coronavirus looked as if it could hang in the air, infecting anyone who breathed in enough of it. For people indoors, that posed a considerable risk. But the WHO didn't seem to have caught on. Just days before, the organization had tweeted "FACT: #COVID19 is NOT airborne." That's why Marr was skipping her usual morning workout to join 35 other aerosol scientists. They were trying to warn the WHO it was making a big mistake.

Over Zoom, they laid out the case. They ticked through a growing list of superspreading events in restaurants, call centers, cruise ships, and a choir rehearsal, instances where people got sick even when they were across the room from a contagious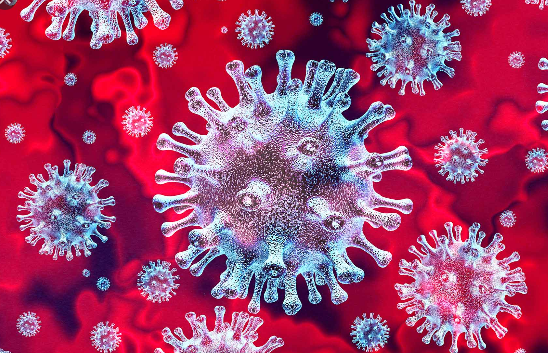 person. The incidents contradicted the WHO's main safety guidelines of keeping 3 to 6 feet of distance between people and frequent handwashing. If SARS-CoV-2 traveled only in large droplets that immediately fell to the ground, as the WHO was saying, then wouldn't the distancing and the handwashing have prevented such outbreaks? Infectious air was the more likely culprit, they argued. But the WHO's experts appeared to be unmoved. If they were going to call Covid-19 airborne, they wanted more direct evidence—proof, which could take months to gather, that the virus was abundant in the air. Meanwhile, thousands of people were falling ill every day.
Why the Tomato Was Feared in Europe
for More Than 200 Years
How the fruit got a bad rap from the beginning.
In the late 1700s, a large percentage of Europeans feared the tomato.
A nickname for the fruit was the "poison apple" because it was thought that aristocrats got sick and died after eating them, but the truth of the matter was that wealthy Europeans used pewter plates, which were high in lead content. Because tomatoes are so high in acidity, when placed on this particular tableware, the fruit would leach lead from the plate, resulting in many deaths from lead poisoning. No one made this connection between plate and poison at the time; the tomato was picked as the culprit.
Around 1880, with the invention of the pizza in Naples, the tomato grew widespread in popularity in Europe. But there's a little more to the story behind the misunderstood fruit's stint of unpopularity in England and America, as Andrew F. Smith details in his The Tomato in America: Early History, Culture, and Cookery. The tomato didn't get blamed just for what was really lead poisoning. Before the fruit made its way to the table in North America, it was classified as a deadly nightshade, a poisonous family of Solanaceae plants that contain toxins called tropane alkaloids.
One of the earliest-known European references to the food was made by the Italian herbalist, Pietro Andrae Matthioli, who first classified the "golden apple" as a nightshade and a mandrake—a category of food known as an aphrodisiac. The mandrake has a history that dates back to the Old Testament; it is referenced twice as the Hebrew word dudaim, which roughly translates to "love apple."
On the Link Between Great Thinking
and Obsessive Walking
From Charles Darwin to Toni Morrison
Jeremy DeSilva Looks at
Our Need to Move
Charles Darwin was an introvert. Granted, he spent almost five years traveling the world on the Beagle recording observations that produced some of the most important scientific insights ever made. But he was in his twenties then, embarking on a privileged, 19th-century naturalist's version of backpacking around Europe during a gap year. After returning home in 1836, he never again stepped foot outside the British Isles.
He avoided conferences, parties, and large gatherings. They made him anxious and exacerbated an illness that plagued much of his adult life. Instead, he passed his days at Down House, his quiet home almost twenty miles southeast of London, doing most of his writing in the study. He occasionally entertained a visitor or two but preferred to correspond with the world by letter. He installed a mirror in his study so he could glance up from his work to see the mailman coming up the road—the 19th-century version of hitting the refresh button on email.
Houston's Online Weekend Planning Entertainment Guide
Looking for that Sunday weekend event and can't find it try our custom "Google Search"