Weekend Sundays is updated continuously
The Psychedelic Furs
@House of Blues
[From All Music.com-Tim Sendra] New wave icons the Psychedelic Furs built a career on mysterious pop songs guided by the world-weary and unmistakable vocals of Richard Butler plus an always-evolving sound that started off as stark post-punk then took detours into synth pop, dance rock, and mainstream alternative. Along the way, they released a classic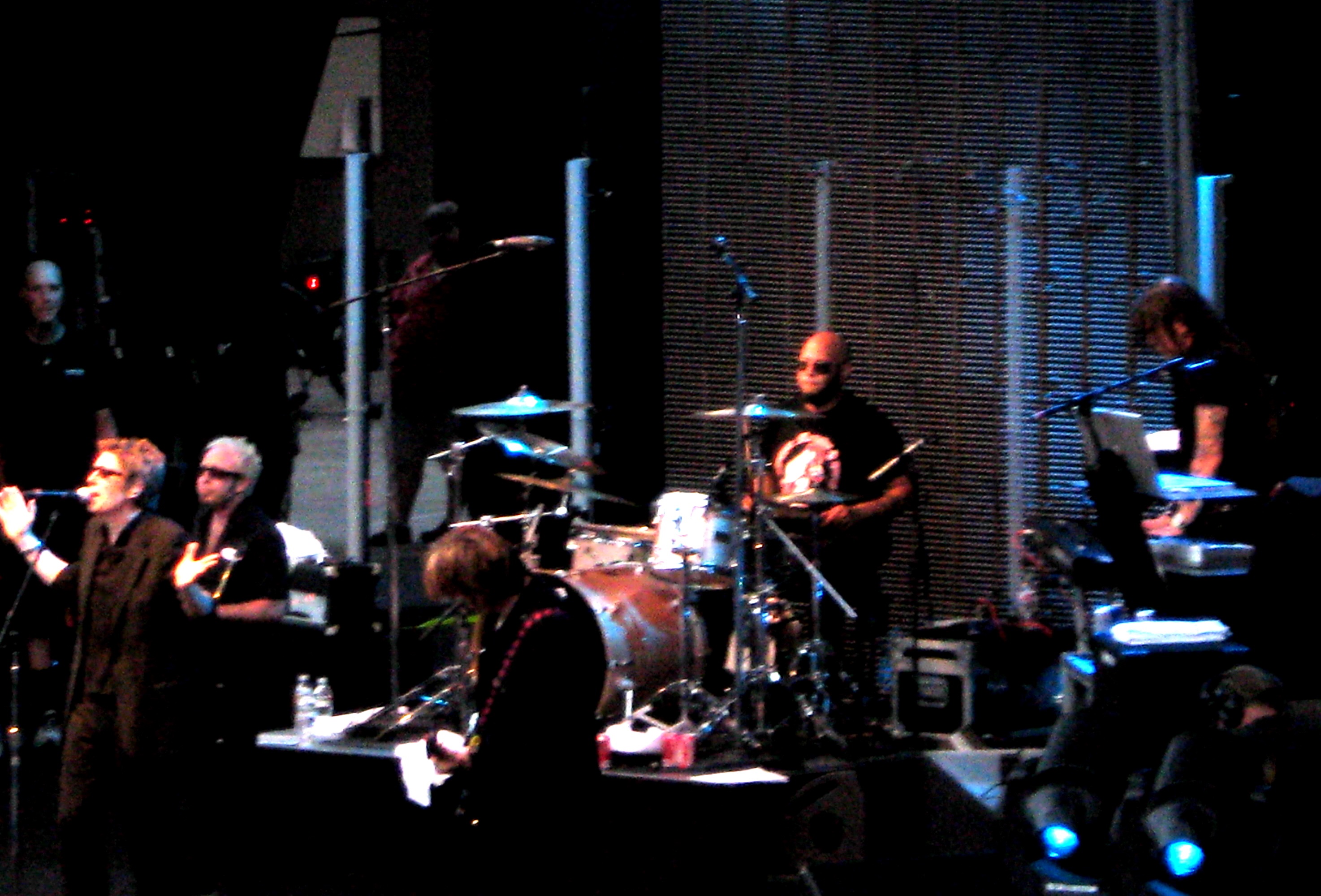 album that fused the energy of punk with the brightness of new wave (1981's Talk Talk Talk) and a string of singles highlighted by "Love My Way," "Heaven," and "Heartbreak Beat" that proved popular and influential. Their classic song "Pretty in Pink" became the inspiration for the film of the same name and others showed up regularly in movies and TV shows. Though the band ran aground in the early '90s, they returned a decade later to launch a successful career as a live act, and with their 2020 album Made of Rain, proved they could still deliver epic and meaningful records.
The Psychedelic Furs - Love My Way

The group, whose name was inspired by the 1966 Velvet Underground song "Venus in Furs," were formed in England in 1977 by brothers Richard Butler (vocals) and Tim Butler (bass), along with saxophone player Duncan Kilburn and guitarist Roger Morris. Steady gigging plus a high-profile session for John Peel's Radio 1 show led to the band being signed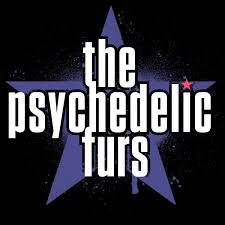 by Epic Records. By this time, the group had become a sextet, adding guitarist John Ashton and drummer Vince Ely. This was the lineup on their first single, "We Love You," which was released in 1979. It was followed by another single, "Sister Europe," then in 1980 the group's mostly Steve Lillywhite-produced eponymous debut album. The Psychedelic Furs' dark mixture of punk attitude, post-punk moroseness, and classic songcraft took the record into the Top 20 in the U.K. and earned them a U.S. release as well.
Read more @All Music.com (Click Here)
HOB Houston
in GreenStreet
1204 Caroline St.
Houston, TX
(888) 402-5837
Directions (Map)
Croatian raised producer Matroda is the epitome of electronic musicé's fleeting existence. Welcoming house music in his own unique way, with the aptly named é─˛matrodasoundé' coined by his true fans, the studio sets no limits for this unique but incredibly celebrated artist. Taking early influences from the likes of Led Zeppelin, Frank Sinatra and The Beatles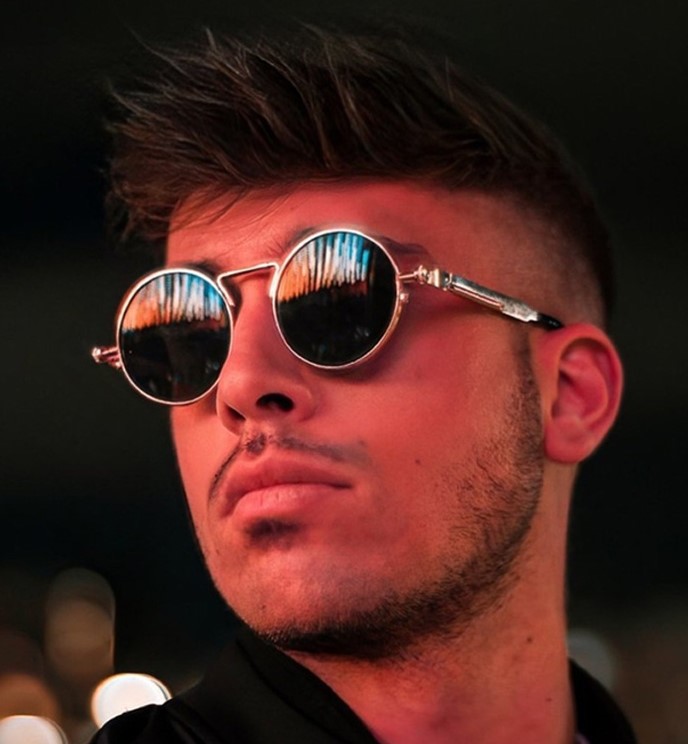 while introducing classical training across the violin, drums and keyboard, the Matroda sound has proven its highly desirable accomplishment around the world over recent years.
From shows at EDC Las Vegas and Orlando to Nocturnal Wonderland, Matroda has solidified his presence, both on and off the stage. The natural born DJ and producer has dotted the map with top tier global festivals and sold out shows from Ibiza and Sydney all the way to Los Angeles and more. His first career remix of SNBRNé's é─˛Californiaé' with Chris Lake, proved an electric festival vibe-chaser gaining support from Diplo, Calvin Harris and Major Lazer, leading to further releases on Mad Decent, Confession and UKF.
In 2019 saw Matroda dropping one of the albumé's of the year and his biggest project to date- é─˛THE RED TAPEé', with features from Kaleena Zanders, Dances With White Girls, taking out runner up for best album following AC Slateré's Hi8 at #1. Later in the year his collaboration with Wax Motif on é─˛Lose Controlé' garnered much support as well as é─˛Walk In The Spoté'- a true 2019 house anthem.
In 2020 Matroda released é─˛Forget Ité' via Insomniac Records, hitting over 10 million streams to date. Topping the list é─˛Disco Toolé' longside Bleu Clair went right to the #1 spot on the Beatport tech house chart, leaving lasting impressions on the industry and dancefloors alike. Fast forward to 2021 when he attained the 25th best producer spot on Tracklist1001é's renowned chart, following a string of Beatport #1é's and over one million monthly listeners on Spotify. A new decade opened up and Matrodaé's label Terminal Underground was born, releasing the first EP from himself titled Jack The House EP. é─˛La Pasioné' reached top 10 chart status on Beatporté's Tech House Chart, in line with the release of the single é─˛Liftingé' with 2022 welcoming é─˛Gotta Let You Goé', both on Insomniac Records. The Matrodasound is making a solid mark on electronic music enthusiasts around the world, proving the road is only just beginning for this young producer with a promising future ahead.
Yeah Yeah Yeahs
@713 Music Hall
[From All Music.com-Heather Phares] With their arty yet sexy take on garage punk, the Yeah Yeah Yeahs quickly became one of the most acclaimed groups associated with the rock revival of the early 2000s,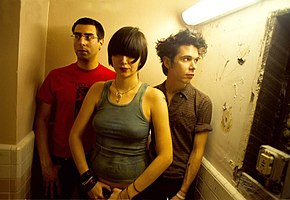 but they continued to surprise listeners for years to come. On their 2001 self-titled EP, Karen O, Nick Zinner, and Brian Chase proved they had enough raw, raunchy charisma to turn heads, while their 2003 breakthrough debut album Fever to Tell revealed a completely different side to their music with the poignant hit single "Maps." They added more polish and melody to 2006's Show Your Bones, gave their music a mirror ball sheen with the dance influences of 2009's It's Blitz!, and reinvigorated their rock roots with 2013's Mosquito. Though nearly a decade separated that album and 2022's alternately elated and reflective Cool It Down, the Yeah Yeah Yeahs still sound like one of alternative music's most inventive and distinctive acts.

Born in Busan, South Korea, to a Korean mother and Polish father, Karen O spent most of her childhood in Englewood, New Jersey. While attending Ohio's Oberlin College, she met drummer Brian Chase, who studied jazz at the school's conservatory. When O transferred to New York University's Tisch School of the Arts, she met guitarist Nick Zinner, a photographer who also played with Challenge of the Future (formerly known as the Boba Fett Experience). The pair began making folky music as Unitard in 2000; soon after, they became the Yeah Yeah Yeahs after being inspired by Ohio's legendary avant-punk scene. When the drummer they recruited initially bowed out, Chase joined the lineup.
Read more @All Music.com (Click Here)
713 Music Hall
In POST Houston
401 Franklin Street
Houston, TX 77201
Directions (Map)
100 Gecs and Machine Girl
@White Oak Music Hall
Lawn
[From All Music.com-Fred Thomas] Bombastic and lawless, 100 gecs is the stylistically eruptive project of producers Laura Les and Dylan Brady. The creative duo both incubated in St. Louis' experimental electronic scene, but they began collaborating remotely by trading tracks online to come up with the genre-defying hyperpop maelstrom of their 2019 album 1000 gecs. In 2021, the pair issued the single "mememe" ahead of the arrival of their next long-player, 10,000 Gecs.
Read more @All Music.com (Click Here)
100 gecs - Hollywood Baby

[From All Music.com-Paul Simpson] Equally apocalyptic and ecstatic, the music produced by Machine Girl is an explosive, cathartic blend of footwork, jungle, digital hardcore, and rave. Debut full-length WLFGRL became a major success online following its 2014 release, introducing breakcore and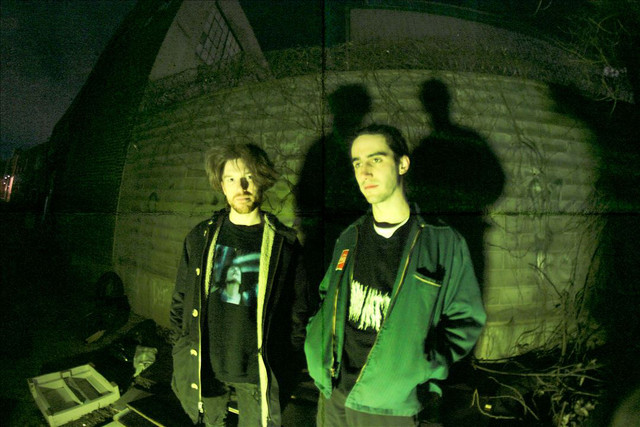 jungle to a generation of young listeners and influencing numerous producers. The duo shifted to a more punk-inspired sound with 2017's ...Because I'm Young Arrogant and Hate Everything You Stand For, and founder Matt Stephenson teamed up with Kill Alters' Bonnie Baxter to form the duo Prolaps. Machine Girl released their first video game soundtrack, Neon White, in 2022. Read more @All Music.com (Click Here).
Machine Girl - Ginger Claps

White Oak Music Hall
2915 N Main Street
Houston, TX 77009
Directions (Map)
Phone: (713) 237-037
Houston's Online Weekend Planning Entertainment Guide
Looking for that Sunday weekend event and can't find it try our custom "Google Search"