Houston's Online Weekend Planning Entertainment Guide

Satchmo At The Waldorf
@Alley Theatre
Hubbard Stage
Playing Now through March 25th, 2018

THE STORY: SATCHMO AT THE WALDORF is a one-man, three-character play in which the same actor portrays Louis Armstrong, the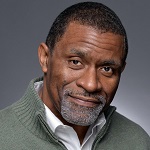 greatest of all jazz trumpeters; Joe Glaser, his white manager; and Miles Davis, who admired Armstrong's playing but disliked his onstage manner. That actor is Jerome Preston Bates as Louis Armstrong, Joe Glaser and Miles Davis.
The story takes place in 1971 in a dressing room backstage at the Empire Room of New York's Waldorf-Astoria Hotel, where Armstrong performed in public for the last time four months before his death. Reminiscing into a tape recorder about his life and work, Armstrong seeks to come to terms with his longstanding relationship with Glaser, whom he once loved like a father but now believes to have betrayed him. In alternating scenes, Glaser defends his controversial decision to promote Armstrong's career (with the help of the Chicago mob) by encouraging him to simplify his musical style, while Davis attacks Armstrong for pandering to white audiences.

The show centers on the trumpeter's relationship with his Mob-connected Jewish manager of more than thirty-five years, Joe Glaser.
It was produced at the Wallis Annenberg Center for the Performing Arts in Beverly Hills, Ca., in May of 2015, and at Chicago's Court Theatre, Colorado Springs' Theatreworks, Palm Beach Dramaworks, the Seacoast Repertory Theatre of Portsmouth, N.H., and San Francisco's American Conservatory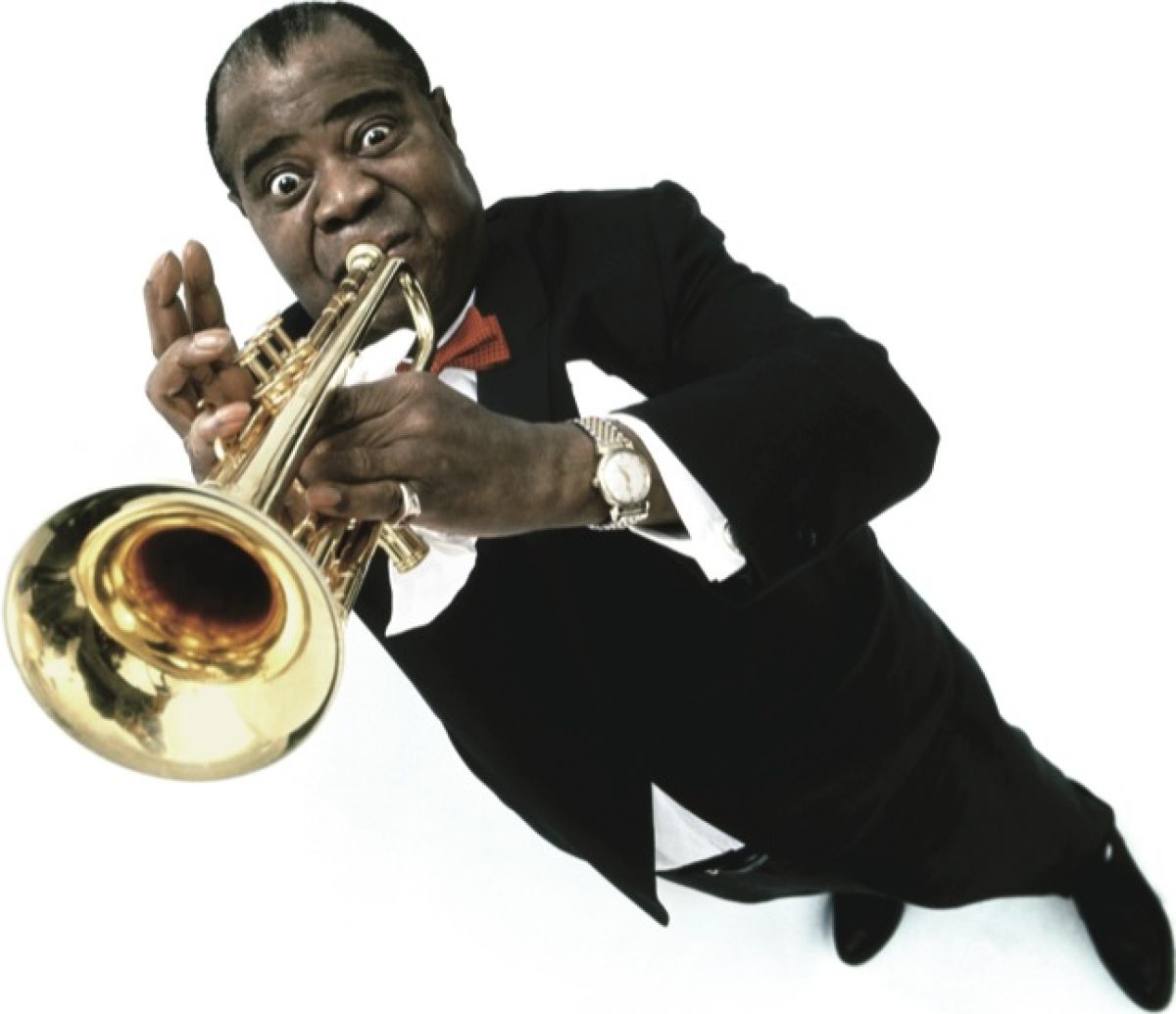 Theatre during the 2015–16 season. It was produced by New Venture Theatre of Baton Rouge, La., Triangle Productions of Portland, Ore., B Street Theatre of Sacramento, Calif., and the Mosaic Theater Company of Washington, D.C., during the 2016-17 season. The Palm Beach Dramaworks production was directed by Teachout in his professional debut as a stage director. On February 24, 2018, Satchmo will open at the Alley Theatre of Houston in a production directed by Teachout that runs through March 18. An acting version of the play is published by Dramatists Play Service.

Terry Teachout, moved to New York City in 1985, working as an editor at Har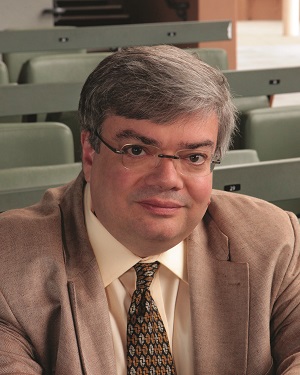 per's Magazine (1985–87) and an editorial writer for the New York Daily News (1987–93) and as the News' classical music and dance critic (1993–2000). In 2004 he was appointed by President Bush to the National Council on the Arts, the advisory and review panel of the National Endowment for the Arts, completing his term in 2010. In 2005 he was hospitalized with congestive heart failure, but subsequently recovered. A political conservative with wide-ranging cultural interests and sympathies, he maintains cordial relationships with artists, critics, and bloggers from all parts of the political spectrum.
Satchmo at The Waldorf makes its way to America's Bayou City at the Alley on the Hubbard stage.

Satchmo At The Waldorf
Alley Theatre
Hubbard Stage
615 Texas Ave.
Houston, TX
Directions
February 25th, through March 25th, 2018
view tickets
Cirque du Soleil-Corteo
@Toyota Center
Thursday, March 8th, 2018
thru Sunday, March 11th, 2018
Cirque Du Soleil's Corteo moves from New Orleans, La to Houston this month after its reconfigurement to fit an arena format. Corteo was initially designed to be performed in their "Grand Chapiteau," that is French for big tent.
The New York Times in 2006 described Cirque du Soleil as they described themselves as: "Cirque du Soleil has taken over the circus world. Drawing, like other major circuses, from the same international pool of small traveling circuses and circus schools, augmented by fresh talent from Eastern Europe and Asia, Cirque du Soleil has elevated the once marginal and innovative "new circus" experiments of Europe into an international brand name."

Corteo opens at Toyota Center, March 8th, 2018.
Cortéo—an Italian word meaning "cortège" or procession—was a contemporary circus show about a clown who watches his own funeral taking place in a carnival-like atmosphere. It was partly inspired by The Grand Parade: Portrait of the Artist as Clown on display at the National Gallery of Canada.
Cirque du Soleil-Corteo
Toyota Center
1510 Polk St. Houston, TX
Directions
Thursday, March 8th, 2018
thru
Sunday, March 11th, 2018
view tickets
Acts
The acts in Corteo brought together the passion of acting with the grace and power of acrobatics.
Chandeliers: An aerial act involving three large chandeliers and four aerialists representing Mauro's past lovers.
Bouncing beds: A group of artists mimicked children in this comical act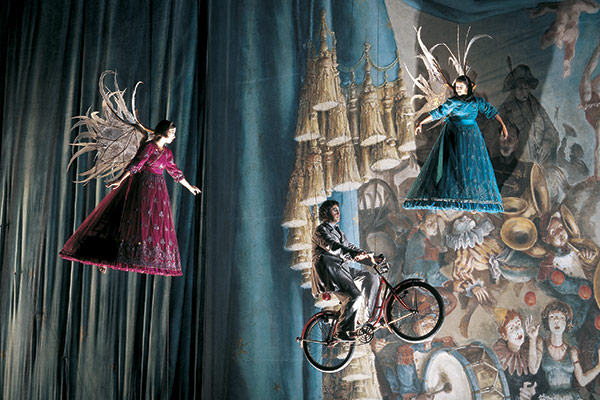 on beds whose mattresses were trampolines.

Cyr wheel: A group of performers spun and rotated in a large metal ring.
Tightrope: A solo artist walked a tightwire barefoot or in ballet pointe shoes; the act also involved props such as hula hoops and a unicycle.

Acro Duo: A couple performed stunning acrobatic feats. The man threw the woman in the air; she somersaulted and landed, and they would unite again for the next trick.
Diabolos

Helium Dance: The clowness floated above the ground with the aid of a large set of gigantic balloons and the dead clown.

Teeterboard: Three feuding artists sent each other flying high in the air in this energetic act.

Paradise: A unique aerial act involving a trampoline safety net and four aerial cradles. The performers threw one another from these cradles to a group on the next cradle.

Tibetan bowls: A large group played the soothing Tibetan bowls, accompanying the Loyal Whistler's whistling.

Duo adagio: On a rotating platform, two artists used strength and balance as they contorted themselves into many beautiful poses.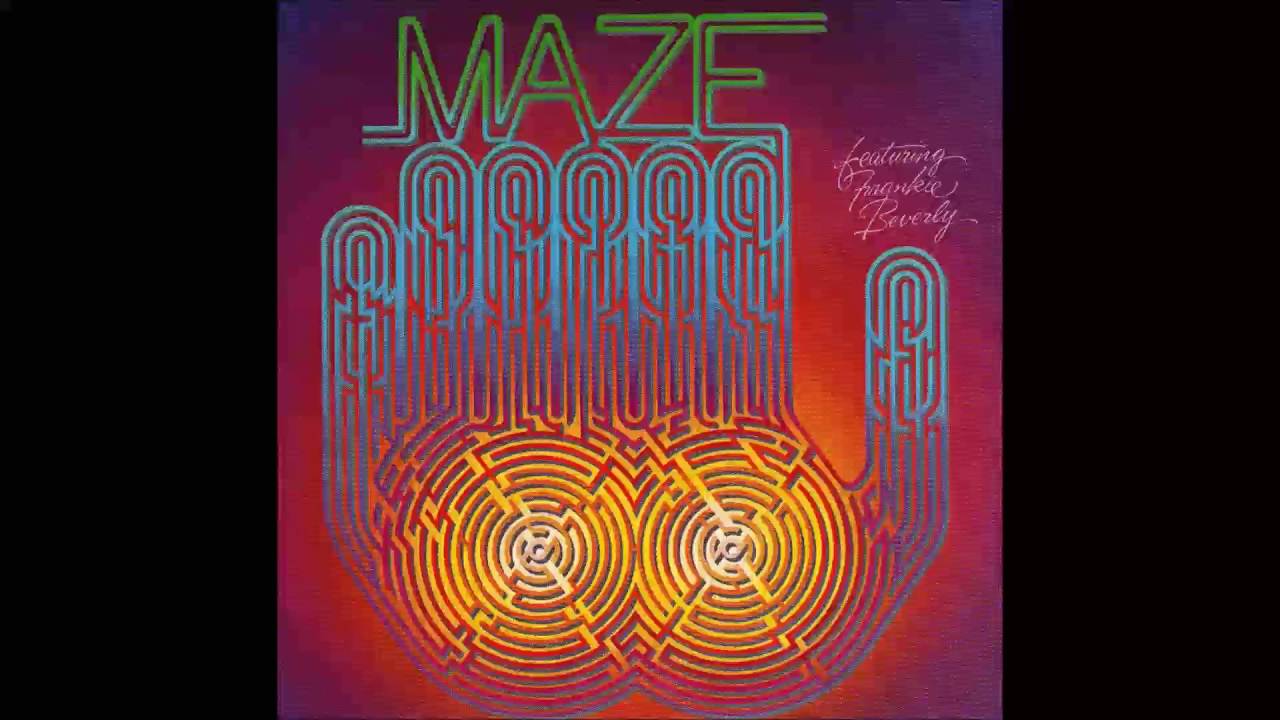 Juggling: A quartet of performers tossed clubs and rings to each other with bullseye accuracy.

Ladder: An acrobat climbed up and down and even performed a handstand on top of a tall, freestanding ladder.

Aerial straps: Using sheer strength, a duo performed suspended from long cords, swinging around the stage.

Tournik: An original act that took the traditional high bar apparatus, but created a twist by fusing four high bars to make a cube.
Tickets provided by Ticket liquidators.com
Looking for that Sunday weekend event and can't find it try our custom "Google Search"