Weekend Sundays is updated continuously
[From All Music.com-John D. Buchanan] South African house music DJ and producer Black Coffee built his career gradually over nearly two decades, riding the growing global interest in his home country's burgeoning dance music scene and eventually becoming arguably the biggest DJ in Africa.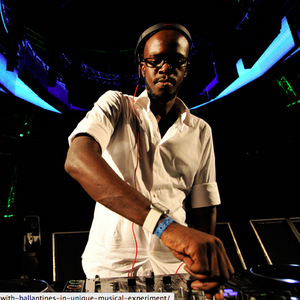 Reserved and intellectual, this unlikely superstar was born Nkosinathi Maphumulo on March 11, 1976, in Durban and grew up surrounded by music, particularly influenced by his uncle's extensive reggae collection. At the age of 12, after his parents' divorce, he moved with his mother to the poor township of Mthatha, Eastern Cape. Two years later, on the day of Nelson Mandela's release from Robben Island, Maphumulo lost the use of his left arm when he was one of dozens of people run down by a taxi driver in a politically motivated attack. Throwing himself into music even harder than before, he eventually went back to Durban to study music theory at Natal Tech, majoring in jazz. He dropped out before the completion of his course, though, and he and two friends, Thandukwazi "Demor" Sikhosana and Mnqobi "Shota" Mdabe, became backing singers for acclaimed folk-blues guitarist Madala Kunene before going on to form the soul-pop trio Shana. At the same time, he continued learning about electronic music production, and in 2003 was accepted into the Red Bull Music Academy, jump-starting his career.
Black Coffee: Tiny Desk (Home) Concert

Black Coffee's 2005 eponymous debut album, recorded in his bedroom on cheap music software and released on his own Soulistic label, introduced his tough deep house style, which incorporated jazz, R&B, and African influences without ever resorting to cheesy "soulful" or Afro-house clichés. The record, combined with his infectious DJ sets, made him a household name in South Africa. Over the next decade, he released four more albums: Have Another One (2007), Home Brewed (2009), the epic three-disc Africa Rising (2012), and Pieces of Me (2015). Each displayed an increasing level of production values and musical sophistication, and their international distribution through a deal with Universal, combined with his numerous appearances at major clubs and festivals, led to increasing acclaim in the U.S. and Europe. At the same time, he became a bona fide megastar in his home country, beloved for his tireless promotion of local talent and charitable work.
Read more @All Music.co (Click Here)
Cle
2301 Main Street
Houston, TX
Directions (Map)
The Winery Dogs
@Warehouse Live
The Ballroom
[From jannuslive.com-Mike Mettler] It's been, well, a literal dog's age since the vibrant powerhouse trio known as The Winery Dogs marked their recording territory with new music. But now, following a seven-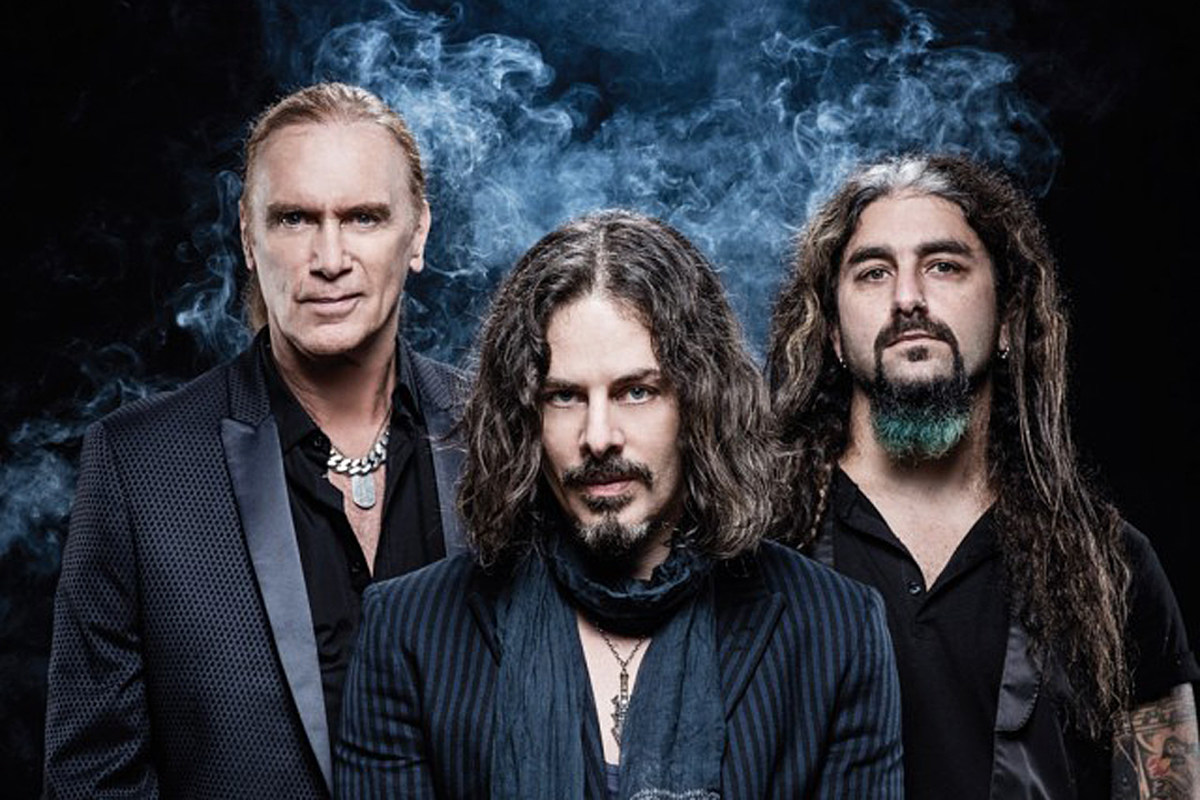 year break from the studio, The Winery Dogs are back in full force with their aptly named third album III, which is set for release on February 3, 2023 on the band's Three Dog Music label (via Burnside Distribution/The Orchard) on CD and all digital formats. (A vinyl edition of III will also be forthcoming in just a few months.) III was self-produced by The Winery Dogs and mixed by longtime band associate Jay Ruston.
From the clarion call for connection and societal understanding in "Mad World" to the door-opening personal realizations of "Breakthrough" to the undeniable muscle-flexing reign of the white-hot "Pharaoh" and the album-closing energy spillage of "The Red Wine," all 50-plus minutes of III prove The Winery Dogs haven't lost a step when it comes to conjuring fresh hooks, gutbucket grooves, and bold harmonies.

That said, it's been a long road back to the collective compound for Winery Dogs guitarist/vocalist Richie Kotzen, bassist/vocalist Billy Sheehan, and drummer/vocalist Mike Portnoy. Back in 2015-16, they hit the road hard together to showcase their mettle as hardcore (you guessed it) road dogs in order to build upon the success of their well-received 2015 sophomore studio effort, Hot Streak, by touring all across the globe. Eventually, the seasoned trio returned to their respective corners to focus on various other projects for the ensuing next few years. But when that live itch needed another scratching, these three working musicians knew just what they had to do.
"We wanted to tour," Kotzen confirms succinctly of The Winery Dogs' 22-date run in early 2019 that was appropriately dubbed "Who Let The Dogs Out," before adding, "We had to get those cylinders firing together once again." Concurs Portnoy, "That was a fun little tour that reignited our enthusiasm — and that's also when we knew a third album was definitely in the cards." Adds Sheehan, "Getting back together like that was really refreshing. We could relax a bit and enjoy being together onstage, playing without any pressure. It was a beautiful thing." Read more @jannuslive.com (Click Here)
Bktherula
@Warehouse Live
The Studio
[From All Music.com-Paul Simpson] Atlanta rapper Bktherula's sound is constantly in flux, varying from energetic trap boasts to more introspective, ethereal material on releases like her 2020 mixtape Nirvana.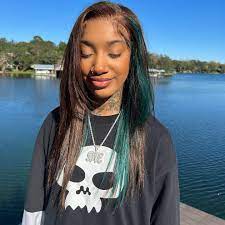 Brooklyn Rodriguez first began uploading pop and R&B songs to SoundCloud as BK in 2017, when she was 15 years old. Switching to rap, she earned a buzz with tracks like 2018's "Faygo" (as BK BK). Settling on the moniker Bktherula, she made a greater impact in 2019 with "Left Right" and the self-described love song "Tweakin' Together."

BKTHERULA - Tweakin' Together

Love Santana, her debut mixtape, appeared in early 2020. She then signed to Warner Records and released her second mixtape, Nirvana, later in the year.
Read more @All Music.com (Click Here)
Hermanos Gutierrez
The Heights Theatre
[From All Music.com-Thom Jurek] Brothers Alejandro and Stephan (nee Estevan) Gutiérrez-Holtz are Hermanos Gutiérrez. Using traditional guitar, lap steel, and organic percussion (bongo and maracas), their instrumental music evokes impressions of remote spaces and untamed wild places, from the Ecuadorian beaches and coastlines to the deserts of Mexico and the American Southwest. The duo also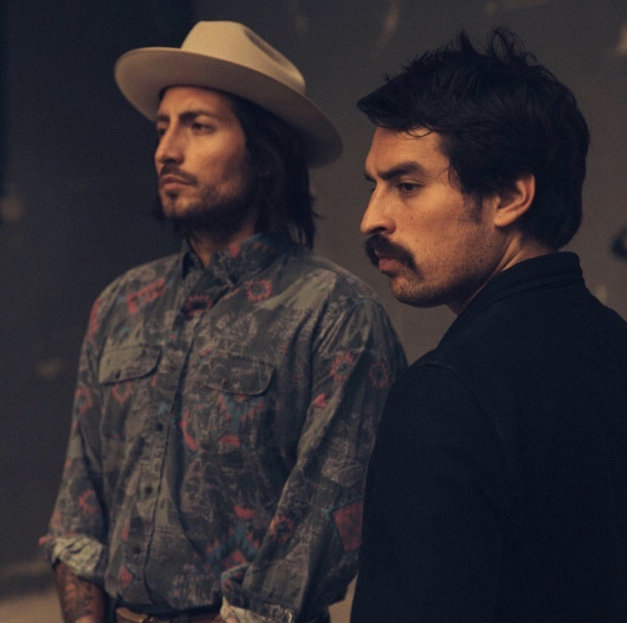 draw primary inspiration from the spaghetti western soundtracks of Ennio Morricone and Stelvio Cipriani, vintage psychedelia, and classic Latin and South American music from the 1950s through the '70s. 8 Anos, their debut album, appeared in 2017, evoking symbolic soundscapes haunted by the ghosts of outlaws, vaqueros, pilgrims, rootless wanderers, and devastated lovers. 2018's El Camino de mi Alma added an electrified flamenco tinge appended by reverb. 2019's Hoy Como Ayer blended Ecuadorian boleros, Mexican cumbia, desert blues, and Latin American psychedelia, while 2020's Hijos del Sol was brighter and more uptempo and dynamic; its sound was more physical, its melodies more evocative. 2022's El Bueno y el Malo was recorded in Nashville and produced by Dan Auerbach.
Hermanos Gutiérrez - En Vivo en CDMX

Born to an Ecuadorian mother and a Swiss father in Ecuador, the brothers grew up in Switzerland saturated in both cultures. Their guitar-playing Ecuadorian grandfather was their biggest influence. He played and sang the old songs with bittersweet intensity, especially "Nuestro Jurnamento" by Ecuadorian Julio Jaramillo. The pair began playing guitar together during childhood. They named themselves after sibling acts they lionized such as Los Hermanos Lebron and Santo & Johnny. They created a symbiotic language between them: when one established a melody or a rhythm, the other wordlessly completed it. During summers and on holidays, they visited relatives in Playas, Ecuador and soaked up the influences. They heard and embraced other Latin American music as well, from Argentina, Colombia, Puerto Rico, and Cuba, but they were especially drawn to the heart-stirring music of Mexico.
Read more @All Music.com (Click Here)
Houston's Online Weekend Planning Entertainment Guide
Looking for that Sunday weekend event and can't find it try our custom "Google Search"