Weekend Sundays is updated continuously
Navy Blue
@The House Of Blues
In Bronze Peacock
[From Pitchfork.com] Family runs deep in the life and music of Sage Elsesser. In the eight years since he first began sharing songs on SoundCloud as Navy Blue, his relatives have maintained a constant presence: glimmers of light amid his sparse, brooding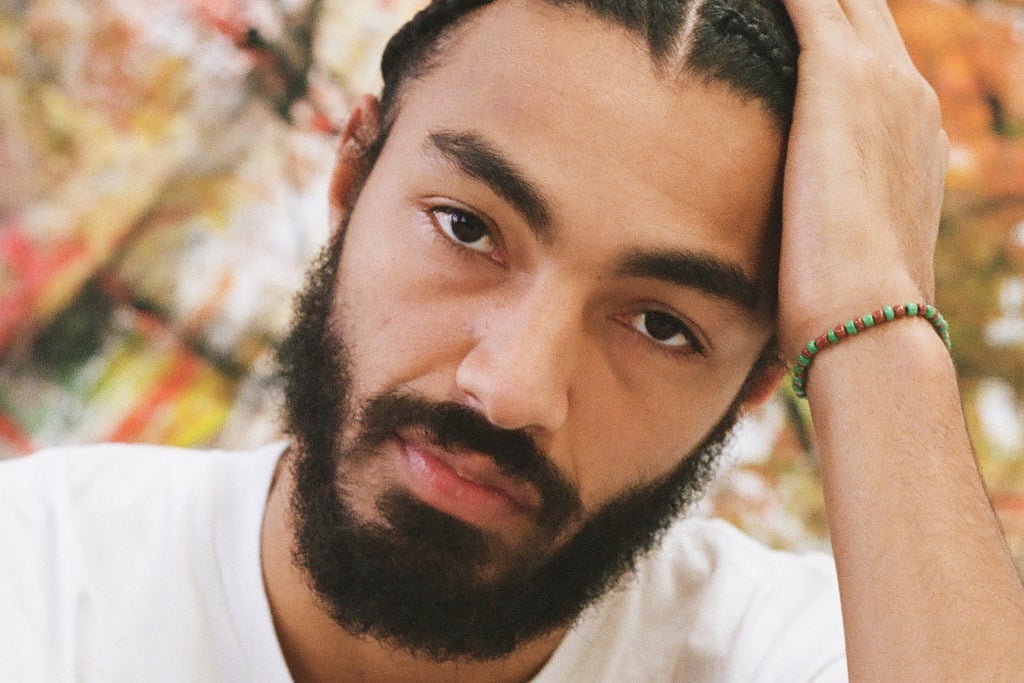 compositions. On Ways of Knowing, his major-label debut, Elsesser draws them into the foreground and leans on their wisdom as he navigates life as an adult. The loops remain hypnotic, the bass lightly funky. But the murkiness that defined much of Elsesser's early work gives way to the understated confidence of a man who draws strength from the roots of his family tree.
Navy Blue - The Medium / Pillars

Elsesser pushes those roots deeper as he reaches toward the sky. Messages from the ancestors weave between lessons learned from lovers. His confessional style—honest and open, never sentimental—makes him sound mature beyond his 26 years.
How does a young man achieve such clarity? Ways of Knowing reveals its source: a family that nourished him spiritually, while providing him the freedom to grow, learn, and make mistakes.
No longer content to dwell in darkness, this Navy Blue finds joy in solemnity.
"Pillars" is the cornerstone of these themes. The song zooms in on brief moments with Elsesser's grandmother: a daily kiss on the forehead, the sight of her late husband reflected in her grandson's face. Their connection recalls fond memories, which lead to the acceptance of their inevitable farewell. It's here we see the clearest signs of growth. No longer content to dwell in darkness, this Navy Blue finds joy in solemnity. When he offers a glimpse into the wreckage of his real-life relationship with the model Binx Walton on "The One" and "Fall in Love," he lays bare his flaws and insecurities, looking back not with regret, but with hope for a better future. It's as if he had his mother in his ear in the booth, reminding him that "expectation presents grounds for disappointment." Read more @Pitchfork.com (Click Here)
HOB Houston
in GreenStreet
1204 Caroline St.
Houston, TX
(888) 402-5837
Directions (Map)
My Children My Bride
@Scout Bar
[From All Music.com-Corey Apar] Christian metalcore act MyChildren MyBride came together while the bandmembers were still high-school students in northern Alabama during the early 2000s. Between studies, the band managed to put out the 2004 album Having the Heart for War, in addition to organizing a brief tour during spring break 2005. A few other self-released EPs appeared through the years and they toured whenever possible; this eventually included a European stint and over 250 dates played in 2007 before MyChildren MyBride inked a deal with heavy-hitting indie label Solid State Records. The group's members had come and gone over time (MyChildren MyBride spent two years as a quartet), and by the time the band hooked up with Solid State in October 2007, the crew consisted of vocalist Matthew Hasting, drummer Brian Hood, guitarists Kyle Ray and Robert Bloomfield, and bassist Joe Lengson.
MyChildren MyBride - Faithless
Their brutal Solid State full-length debut, Unbreakable, appeared in late February 2008, after which they spent time supporting Unearth and Bury Your Dead on the road. MyChildren MyBride returned in the summer of 2010 with their follow-up LP, Lost Boy, which they supported with a major North American tour as well as a headlining tour of Australia. Working with producer Zeuss (Rob Zombie, Hatebreed) in Massachusetts, they completed their third and final Solid State effort, a self-titled album released in the spring of 2012. By the time they signed with eOne/Good Fight Music, the band consisted of core members Hasting and Bloomfield. Over the next few years, the duo worked with producer and From First to Last guitarist Travis Richter, slowly assembling their fifth album, Vicious World, which eventually saw release in October 2017. Read more @All Music.com (Click Here)
MyChildren MyBride - God of Nothing

Scout Bar
in Marinagate
18307 Egret Bay Blvd.
Houston, TX
Directions
(281) 335-0002
Houston's Online Weekend Planning Entertainment Guide
Looking for that Sunday weekend event and can't find it try our custom "Google Search"