Weekend Sundays is updated continuously
Burna Boy Presents
"Love Damini
Summer Tour"
@Toyota Center
(From All Music.com - Bekki Bemrose) With his fusion of dancehall, reggae, Afrobeat, and pop, Burna Boy emerged in the early part of the 2010s as one of Nigeria's fastest-rising stars. The LeriQ-produced 2012 single "Like to Party" proved to be his breakout track and paved the way for his full-length debut, L.I.F.E, a year later. Over the next five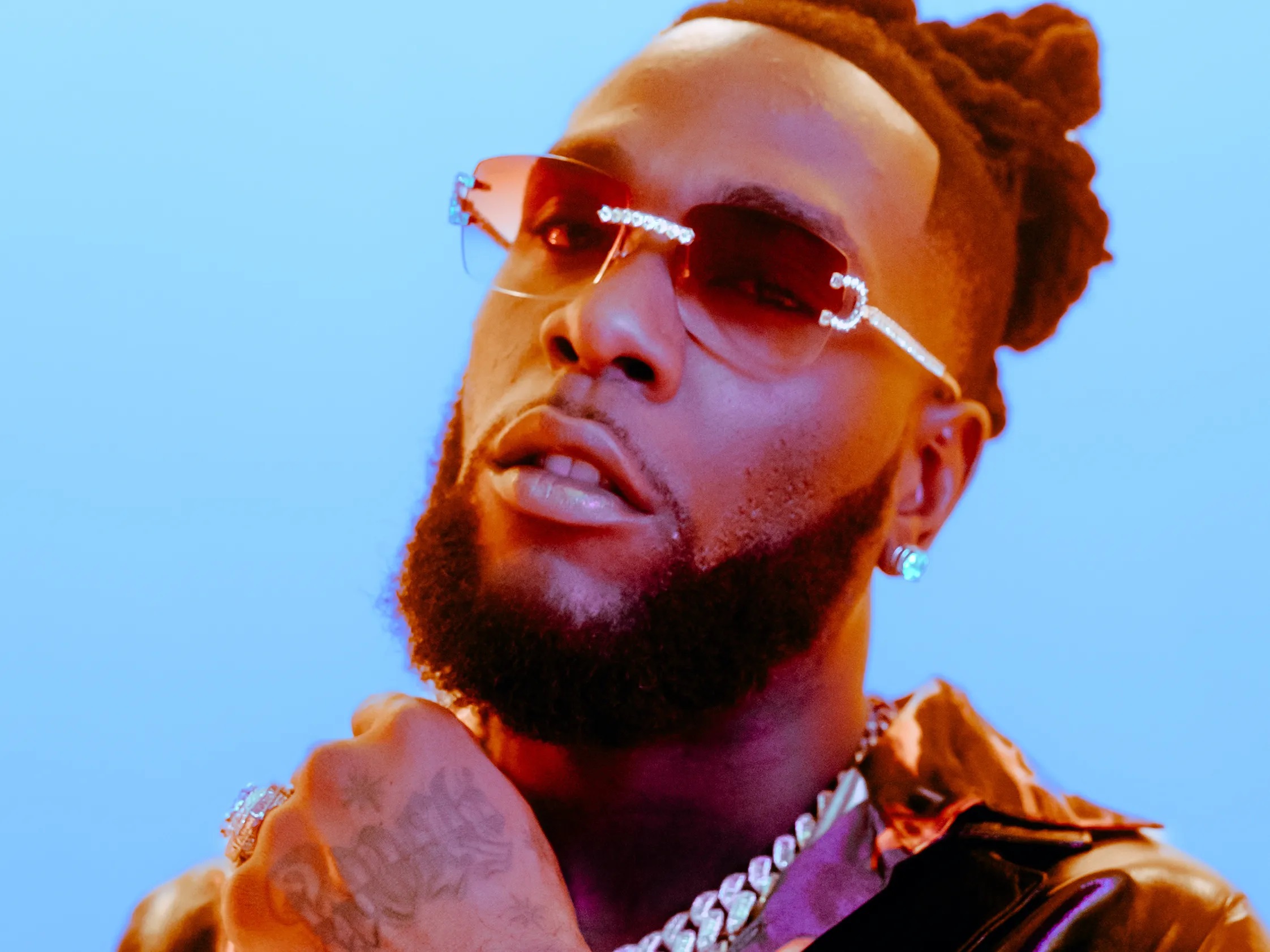 years, Burna released two more albums and collaborated with a variety of artists, from J Hus and Skales to Fall Out Boy and Lilly Allen. His international exposure widened with 2018's Outside, which hit number three on the Billboard Reggae chart and won the Nigeria Entertainment Award for Album of the Year. 2019's African Giant and 2020's Twice as Tall were both widely acclaimed and charted in several countries. After becoming the first Nigerian to headline a show at Madison Square Garden, he released his sixth album, Love, Damini, in 2022.

Burna Boy was born Damini Ogulu in Port Harcourt, Rivers State, Nigeria, in 1991. He began making music at just ten years old when a fellow classmate at school gave him a copy of the production software FruityLoops. Armed with these means, he began to create his own beats on an old computer. After he graduated, he moved to London to attend university, but he dropped out after two years and moved back to Nigeria. In 2010, the 19-year-old Ogulu traveled to Nigeria's southern coast, where a mutual acquaintance, producer LeriQ, had some studio space. This marked a period when he began to connect to the music of his native country, having spent most of his youth immersed in American acts like DMX. He delved into the dancehall and reggae music his father listened to and explored the Afro-beat music preferred by his grandfather (who had also been Fela Kuti's first manager). As a result of his new discoveries, Ogulu created a confluence of genres that would become his signature sound. (Read more @All Music.com Click Here)
Diljit Dosanjh
"Born to Shine World Tour"
@Smart Financial Center
Dosanjh continually experiments with new musical ideas and images. He grew up learning music from Gobinder Singh Alampuri and Kartar Singh with his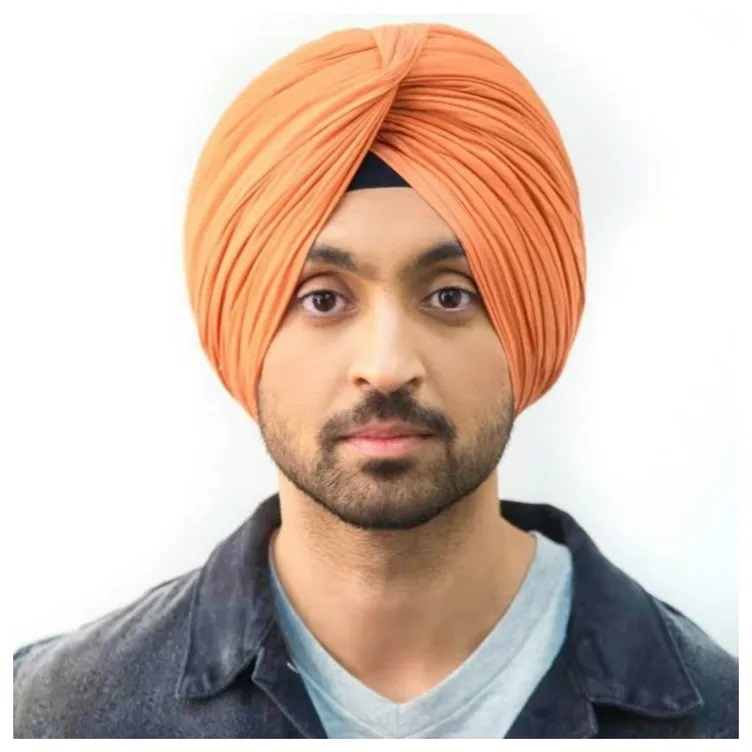 initial work reflecting their style. His later collaboration with Honey Singh lent a different dimension to his music. The composers Jaidev Kumar, Sukhpal Sukh, Sachin Ahuja, Pavneet Birgi, Jassi Bros Bhinda Aujla, and Tru Skool have all influenced him. His goal is to make a Punjabi song that becomes worldwide hit like Korean single Gangnam Style.
Chauffeur: | Diljit Dosanjh x Tory Lanez | Ikky

He made his Bollywood debut in 2016 with the crime thriller Udta Punjab earning the Filmfare Award.
[Disclaimer]
Houston's Weekend Planning Guide participates in various affiliate marketing programs, which means, we receive paid commissions on purchases made through our links to retailer sites.Our editorial content is not influenced by any commissions we receive.
Michael Wavves & Danny G
"The Content
Overload Tour"
@White Oak Music Hall
Upstairs
Sunday 7/24/2022
Doors Open 6:30 PM
Did you know Michael Wavves was at one time was an eighth grade social studies teacher in Lebanon. Jordan Michael Bleyer (Michael Wavves) began releasing music in 2015. This weekend Wavves in the Bayou City at upstairs at White Oak Music Hall.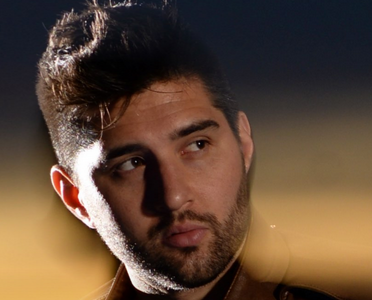 It was the summer of 2019, when Wavves was interviewed by Respect Magazine on the release of his EP Purple Heart. Purple Heart received media attention by debuting at No. 12 on iTunes R&B charts.
Michael Wavves & Alex Stanilla - Motel

Shortly after the release of Purple Heart, he gained local attention by performing the song "Undrwtr" live on local a news station Good Day Pennsivalina in Harrisburg. In 2020, Wavves released several singles including collaborations with international electronic producers Hoober and Noixes.
(From danny G.com) Danny G is a Denver bred, Nashville based pop/hip-hop artist turned content creator. The young up and comer defies genre limits,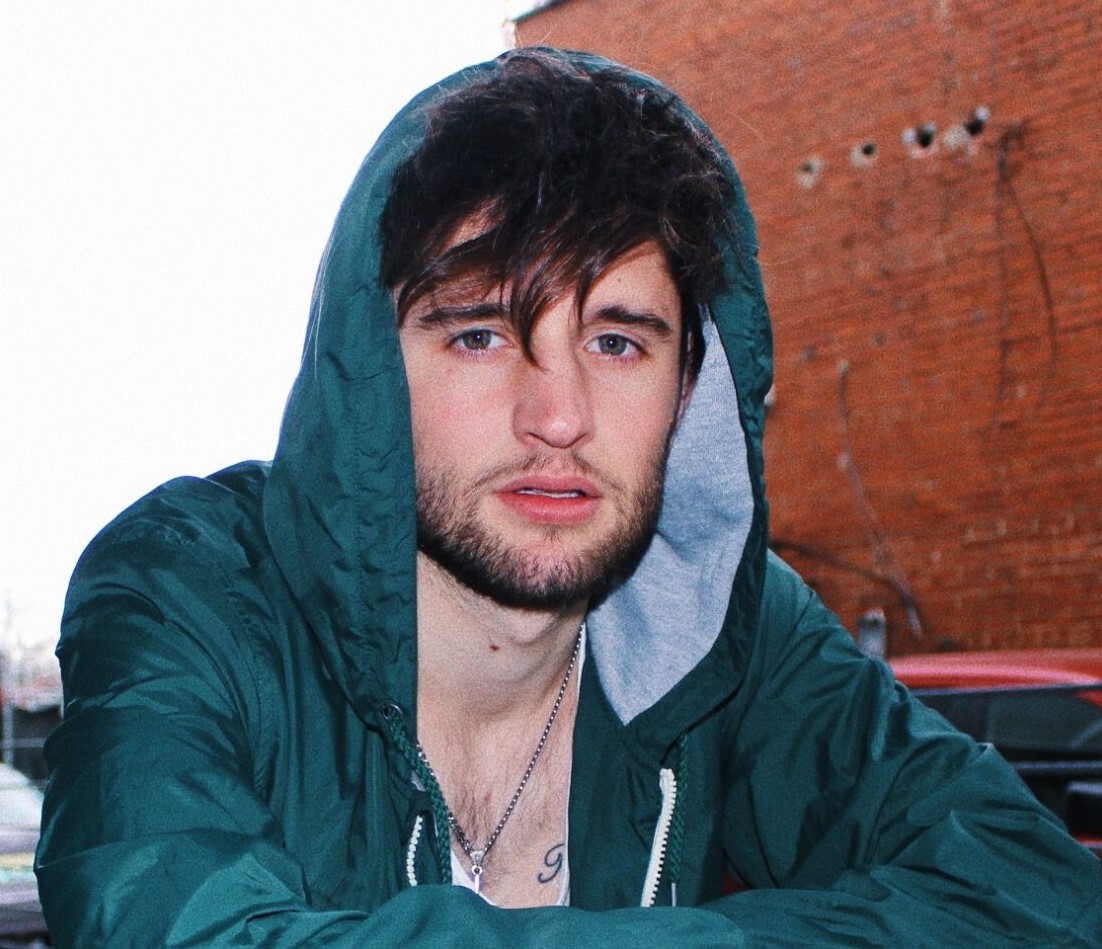 drawing inspiration from top pop acts such as Charlie Puth while at the same time harnessing influence from rappers including 24kGoldn and Jack Harlow.
Danny G x $weet-T x $kid- David Blaine
Danny pushes authenticity and love as he aims to inspire those who come across his artistry to be themselves and embrace their imperfections. The recent college graduate garnered the attention of crowds in 2019, putting out records with Xuitcasecity, Cam Meekins, and even hitting the studio with Gym Class Heroes front man, Travie McCoy. Since then Danny has built an audience who cherish his outlook on life and rely on the community around his brand for support.
During the pandemic, Danny took to TikTok and built a following across several accounts of over 700,000. Fans flock to Danny for sports skits, music, and general humor. Since launch, Danny has garnered over 2 Million streams, hundreds of thousands of followers, and has been written about in Forbes, Lyrical Lemonade, AdWeek, Complex, and more.
"if music is the drug then i guess drugs are something different, if music's my escape then i'm escaping to my vision, if records are my worth i guess i'm worth a couple minutes, if this is me then art's my definition" danny G
White Oak Music Hall
2915 N Main Street
Houston, TX 77009
Directions (Map)
Phone: (713) 237-0370
REO Speedwagon and Styx
with Loverboy
@Cynthia Woods Mitchell Pavilion
Sunday 7/24/2022 6:45 PM
Gates Open 5:30 PM

(From All Music.com - Greg Prato) Three bands were the undisputed arena rock kings of the early '80s -- Styx, Journey, and REO Speedwagon -- yet all weren't overnight success stories (in fact, each group began pursuing different musical styles originally -- prog rock, fusion, and straight-ahead hard rock, respectively, before transforming slowly into chart-topping mainstream rockers). REO Speedwagon first formed in 1968 via a pair of University of Illinois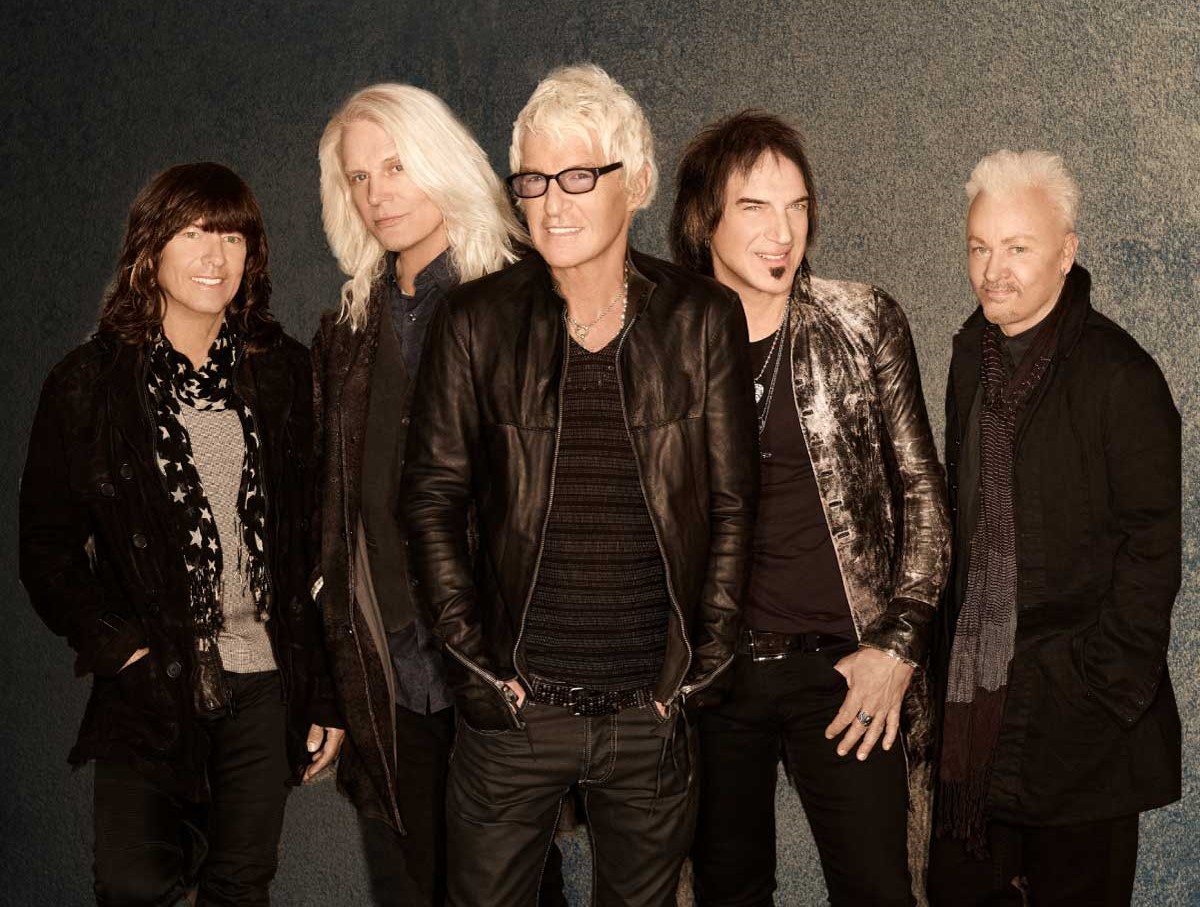 students, keyboardist Neal Doughty and drummer Alan Gratzer. After graduation, the group signed on with then-unknown manager Irving Azoff (who would later guide the careers of such multi-platinum acts as the Eagles and Steely Dan), which led to the outfit building a devoted following in the Midwest due to nonstop touring. By the early '70s, Doughty and Gratzer had welcomed aboard guitarist Gary Richrath, who would soon prove to be the group's spark plug (and one of rock's more underrated players), in addition to bassist Gregg Philbin and singer Terry Luttrell. This is the lineup featured on the quintet's 1971 self-titled debut recording for Epic Records.
The debut failed to break REO through to the mainstream, and the band's future was thrust into uncertainty shortly thereafter when Luttrell left the group. Newcomer Kevin Cronin got the gig; he was a folksinger/guitarist beforehand, with little to no experience fronting a loud rock & roll outfit. The Cronin-led lineup appeared to be headed in the right direction though, judging from 1972's R.E.O. T.W.O., but the other members grew impatient with their slow progress toward a commercial breakthrough, and gave Cronin his walking papers. Up next as REO's frontman was Mike Murphy, whose debut with the band, 1974's Ridin' the Storm Out, was their first album to chart on Billboard and spawned a concert standard with the rocking title track. Murphy stayed onboard for a couple of more releases -- 1974's Lost in a Dream and 1975's This Time We Mean It -- but neither managed to push REO to the next level. (Read more @All Music.com (Click here)
REO Speedwagon - Keep on Loving You
Styx
(From All Music.com - Greg Prato) Although they began as a progressive art-rock band, Chicago's Styx would eventually transform into the virtual arena rock prototype by the late '70s and early '80s due to a fondness for bombastic rockers and soaring power ballads. Known for penning classic rock staples like "Lady," "Renegade," "Foolish Young Man," and "Come Sail Away," the band has issued 17 studio albums, including the triple-platinum-selling Grand Illusion, Pieces of Eight, and Paradise Theater.
Styx - Too Much Time On My Hands
Shifting tastes in popular music and multiple lineup changes tempered the group's radio dominance as the decades progressed. Still, Styx remained active on the road and in the studio, releasing late-career triumphs like Cyclorama (2003), The Mission (2017), and Crash of the Crown (2021).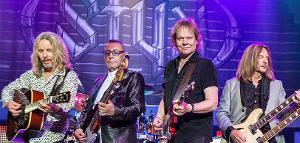 The seeds for the band were planted in another Chicago band during the late '60s, the Tradewinds, which featured brothers Chuck and John Panozzo (who played bass and drums, respectively), as well as acquaintance Dennis DeYoung (vocals, keyboards). By the dawn of the '70s, the group had changed its name to TW4, and welcomed aboard a pair of guitarists/vocalists, James "JY" Young and John Curulewski -- securing a recording contract in 1972 with Wooden Nickel Records (a subsidiary of RCA). Soon after, the group opted to change its name once more, this time to Styx, named after a river from Greek mythology that ran through "the land of the dead" in the underworld. (Read more @All Music.com)
Cynthia Woods Mitchell Pavilion
2005 Lake Robbins Drive
The Woodlands, TX 77380
Directions (Map)
(281) 364-3010
It's The Weekend
of "This N That"
Weekend Commentary for Weekend of June 24th-26th, 2022
This is weekend number 25 as we move into mid-summer with July 4th, 2022, around the corner. Houston is experiencing record temps this weekend of at least 99 degrees or more. That is hot everybody! Hey parents with infants and toddlers be especially careful not to get distracted and forget the little ones in the car. Its already happened in our Bayou City (Houston) to a five-year-old.
The big news this week was The Supreme Court on Friday overruled Roe v. Wade, eliminating the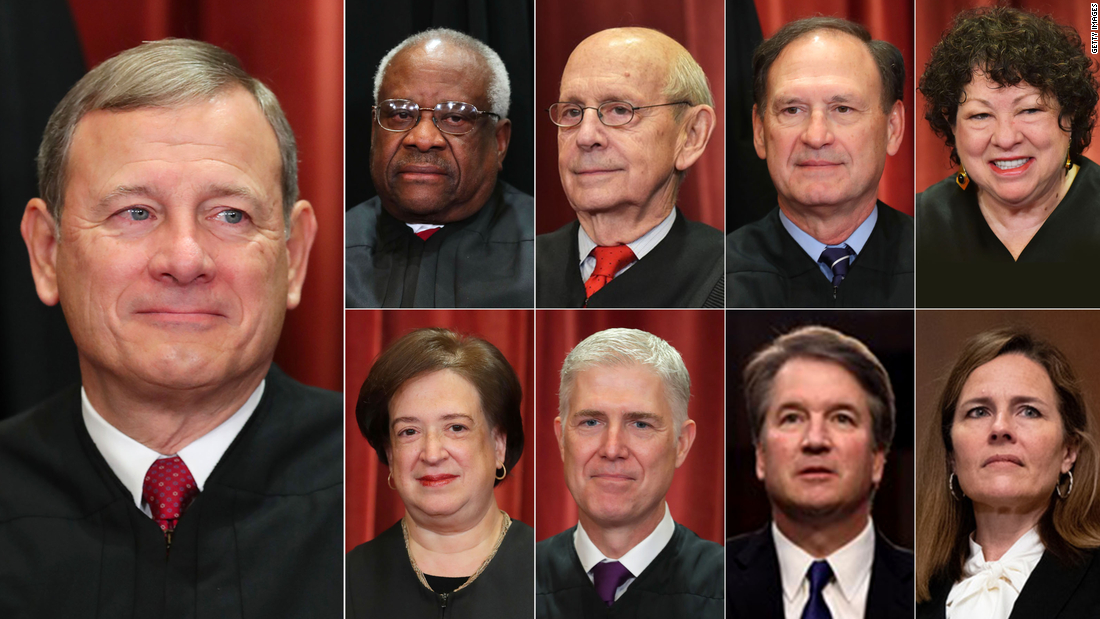 constitutional right to abortion after almost 50 years in a decision that will transform American life, reshape the nation's politics and lead to all but total bans on the procedure in about half of the states. (More information click here)
We are big listeners to public media, back in the day we called them public radio or television, but since many public radio outlets operate more than one medium (radio, television, websites) many of them (if not all) opted to start calling themselves media.
Anyway, Friday the outlets seemed to accelerate their storytelling on LBGTQ now plus, news and storytelling. It's the end of the month with their community celebrating their recognition.
The University of Houston's station was no exception. So, this weekend its "Pride" parades all over the place. (Click here for KHOU TV's listings)
Is "that" our House Speaker Nancy Pelosi on Ru Paul's "Drag Race" show promotion on Paramount plus? Is Pelosi after the LGBTQ plus voters? You bet she is, and her district is in San Francisco, CA.
WOW, how politics and entertainment blends so mush nowadays. It started with former President Bill Clinton appearing on the old "Arsino Hall Show" in 1992, not just being interviewed by Hall, but playing the alto sax on the show, like perhaps he did in high school. We were all so impressed because we had never seen a presidential candidate entertain us on television. It worked. It was reported Clinton's favor-ability scores jumped significantly.
Okay, it started before Clinton it was the corrupt President Richard M. Nixon in 1968, making a cameo on the popular television show "Laugh In", that started this in modern television times. See Republicans did it too.
Which leads me to say many are truly swayed by "political celebrity". No matter what the candidate "says".
The country's Electoral College was taken in by "political celebrity" personality that was famous for firing people. The producers of the show made firing someone entertaining.
Now come on, entrepreneurs and business people, we all know, when we fire someone we take the hit too. It tells everybody we have poor leadership judgement and had to change some of the team. But eventually it catches up with us. The boss is eventually "fired" when it is discovered they have poor judgement in hiring team members of the tribe.
Oh, that was entertainment. But he did it in government too. We all knew what the stakes were.
He said and demonstrated who he was. Look where that has gotten us.
Juneteenth is now a holiday and is part of America's lexicon as "apple pie". Right.

I have a buddy and many years ago I persuaded him to check-out with me the Juneteenth holiday celebration at Miller Outdoor Theatre. I was new to Houston and had only been to Miller a couple times. I admitted to him I was not a big Juneteenth fan, frankly, growing up in New Orleans, La. I didn't hear about it. It was not taught in history lessons in Louisiana. Let's face it Juneteenth for a long time was celebrated only in Texas.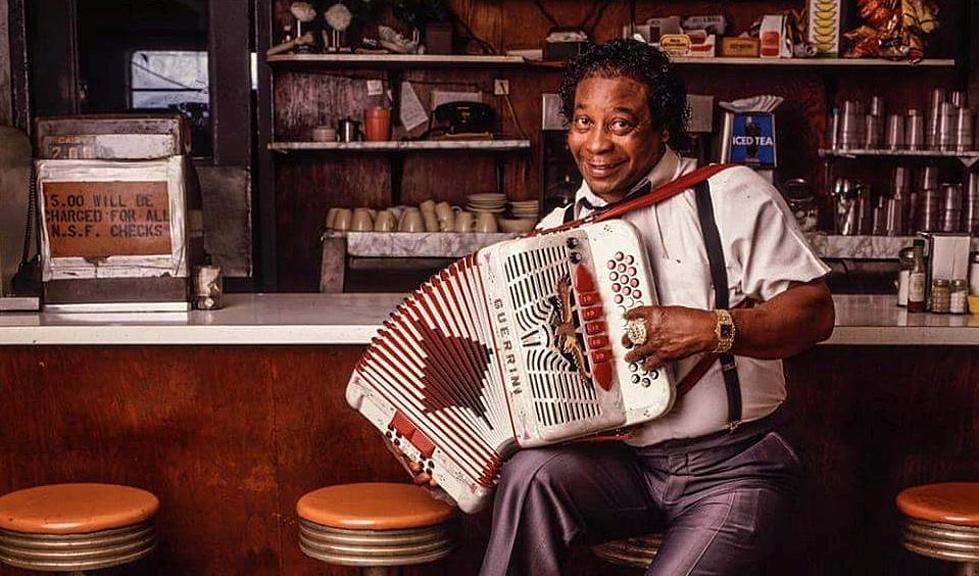 The concert featured Louisiana's Rockin' Dopsie. Dopsie plays music for dancing while assimilating R&B influences into zydeco and sometimes covering R&B hits in a zydeco style.
"I think it's great that Juneteenth is now more familiar to most Americans and that it is a federal holiday,"
Varselles Cummings
University of Houston's Center for Diversity and Inclusion (CDI)
This buddy who happened to be Latino who really liked old school R&B music, had never experienced zydeco and immediately fell for the performance of this zydeco singer and accordion player. I told him Dopsie was part of Louisiana's Creole French culture. He started calling his friends to tell them of his excitement for this music man. And since then every year this buddy usually calls to see if I am going to Juneteenth at Miller Outdoor Theatre.
On another note, I think the agony of this holiday, yes I said "agony" is "essential". Are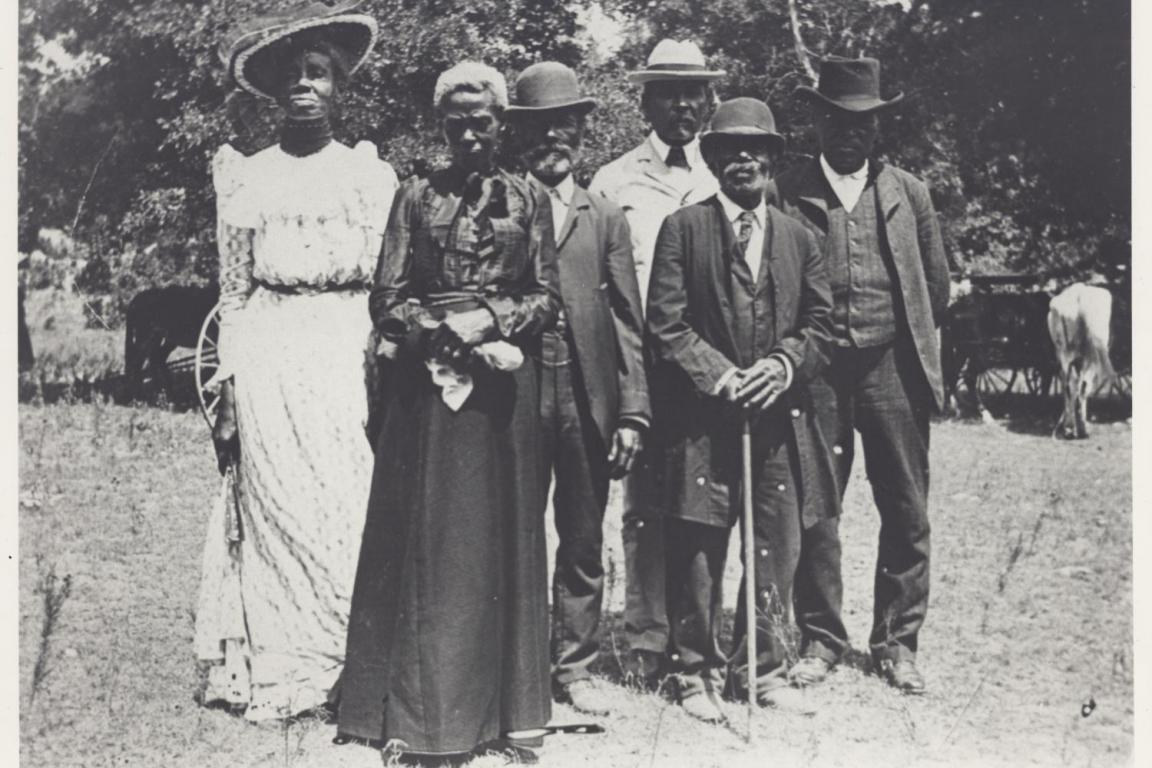 African-Americans really "free"? Systemic racism has not been eradicated and when we think systemic racism has been resolved something else takes its place.
Maybe this day should be celebrated, besides with a party, be a day when America's businesses put Blacks first. Discounts on affordable housing, free educational opportunities or seed monies to start businesses. WOW, would that be a freedom celebration! And this would be done every June 19 . . .humm
I 'm part African American I'll take that win, but with all that is going on right now, we still have a way to go.
Okay besides all the entertainment of this national holiday (President Joe Biden signed the Juneteenth National Independence Day Act into law last year) recognizing America freeing its Black slaves, let's turn to academia.
This year, the University of Houston's Center for Diversity and Inclusion (CDI) will begin its Juneteenth celebration a few days early in the Student Center. A gallery with historical facts and information on Juneteenth will be set up just outside of CDI (Suite B12 in the Student Center) starting June 16 and will remain on display through June 19. Commemorative Juneteenth shirts also will be handed out from 10 a.m. to 2 p.m. on June 16.
For Varselles Cummings, director of CDI, Juneteenth has always been a special day. As a child growing up in Fresno, California, he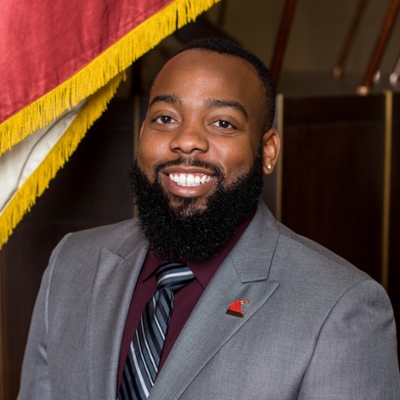 remembers the numerous events honoring this day. The upcoming gallery hosted by CDI will provide a platform to help members of the Cougar Community recognize the significance of this special day.
"I think it's great that Juneteenth is now more familiar to most Americans and that it is a federal holiday," he said. "It's also important to talk about this day and to understand that while Juneteenth is symbolic of the end of slavery, there were many challenges ahead for enslaved populations."
Linda Reed, director of UH's African American Studies Program, agrees. She added that Juneteenth offers an opportunity to pause and contemplate the concept of freedom. Just as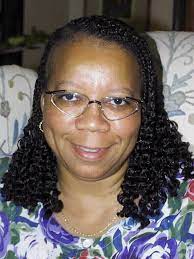 important, the day should also be observed with a festive spirit.
"Just because we still have work to do with regard to race and other issues, doesn't mean we should not celebrate," she said. "We, as a University community, celebrate diversity and each other. Juneteenth is an extension of that. It offers an opportunity to truly recognize and appreciate this moment in history and its impact on African Americans in our country."
Reed, who also serves an associate professor of history, recommended a few ways to become more familiar with the story of Juneteenth. The book "On Juneteenth" by Annette Gordon-Reed is a must-read, she said. A number of books on the topic also are available through UH Libraries.
Finally, for all my non-Black readers and followers, Juneteenth a national holiday is American as President's Day or Memorial Day. It is American history, please try not to feel any other way.
Race Is A "Bitch"
HUH !!!
It is obvious in this 24-hour news cycle business the obsession with stories about "race and racism" are at top of the list for television producers and their assignment editors .

It was the murder of ten Black people for being Black in the Niagara-Buffalo area of New York state that has us all thinking. What the "#!*%"?

It's still being determined if this young man was deranged or just a hate monger that wanted to be a catalyst for social unrest regarding race.

I have to note here, the planning guide is curated over a two-to-three-day period most of the time by me sitting in a Chic-fil-a, Starbucks or sometimes a Popeyes. (I grew up in New Orleans, La)

I review what is happening in the four-county area, check e-mails for event submissions and just curate and re-write.

During this process I occasionally talk to people at these locations about current events. I'm usually in Houston's "East End" of town a Latino section of our Bayou City.
If you haven't noticed yet, I put my picture at the end of the Home page (scroll down) of (Weekend Houston) Houston's Weekend Planning Guide. I say this to tell you, I am "Black," no not Latino with a name like Menendez---Black. Okay my grandfather's dad was from Cuba.
My dad's mother was "Black" from the Louisiana delta of Plaquemine Parish, Louisiana. I mean she had a very dark complexion. His dad, my grandfather was from a "creole" neighborhood of New Orleans, La. He looked "White." They married.

I remember times complaining to my dad about being "Black" working in radio and television. He would say, "What you're wining about? I had a Black and White one (his parents) and in school we (his three brothers) were teased about their mother and father many times. This was pre-WWII . The 40's and 50's. This was when it was illegal for "White people" and Black people" to marry in Louisiana. But was grandfather "White," no he just looked it.
Race is a "bitch" huh!
But this is the rub everybody White and non-White, I am "Jeffery" first. Always Jeffery first. When I wake up in the morning and look in the mirror. I see Jeffery looking back at me. Oh, Jeffery is "Black." Okay. I like that too.
Interestingly, when I was a talk radio producer I was "Jeffery" too. This was during the late 70's and throughout the 80's, being the only Black (Oh Jeffery) in charge of radio broadcasts was impressive.
Hell. I attended the University of New Orleans they well prepared me to take on the responsibilities as a producer. Thank you May Jones, PhD in the Mass Communications Department UNO!
Let me explain here. It was my co-workers who would remind me I was "Black". I would say in my head "okay." I would also think sometimes. What does that mean when they would say this to me? Oh, it meant I was in the tribe, you know . . ."Black", if I was with Black co-workers. If I were with White co-workers. I would think. Are they trying to complement me, since there were so few "Black" talk radio producer? Hmm…. It was exhausting. I "Jeffery", just wanted to do good talk radio.
Let me move on to how exhausting it was to be "Jeffery." Oh. "Black Jeffery."
It was over 35-years ago I use to produce a popular talk magazine show in Baton Rouge, Louisiana. "Mid-Day Magazine with Don Grady". I had to know everything to make this show work every weekday.
So, as we head into this weekend think about it everybody. Are we headed back to the 60's?
I used my mom's birth name during that time, "Jeff White" as the producer of the show. The Program Director, Dave Prince insisted the host of the show acknowledged on-air "Jeff White" produced the program. So, at the end of the two-hour broadcast every day the host of the show, would say, "Mid-Day Magazine is produced by Jeff White, Thank you Jeffery." The host would occasionally talk to me in the control room, but like many producers, I would say "we" (producers) are not part of the on-air banter. As talk radio matured that changed. Every talk show host was talking to their producer on air with the producer responding.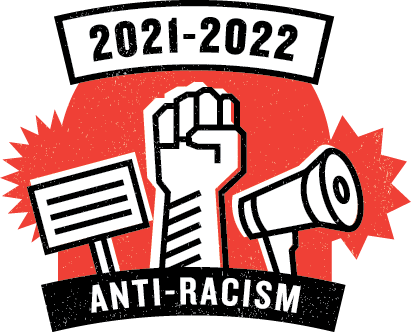 This was around 1985 in Baton Rouge, Louisiana the audience of this news/talk radio station assumed I was "White". Let me say why. One day I was encouraged to join the show from a remote broadcast I had set up with an audience. Dave Prince, Program Director who hired me insisted I produce the show from the remote location instead from the station's control room.
So, as we head into this weekend think about it everybody. Are we headed back to the 60's?
He also insisted on introducing me to our listeners. He started before the "live" broadcast introducing the host with applause, then he said this is our show producer "Jeff White." The audience all "White" just stop applauding. I don't think they were being disrespect full; they were surprised I was a "Black" man. Hell, I most likely spoke to some of them on the phone when they called went I had to screen possible air calls. They were shocked not because I was Jeff White, because I was Black. But I have to say I was still Jeffery.
Race is a "bitch" huh!
When are some White people going to stop all this nonsense? We are all Americans. Lincoln said the south would never accept Black (slaves) people as equals. But have we not progressed since 1865? We have progressed since the 60's, remember the city's burning north and south of the Mason Dixon Line.
Why is it some White people think they are being discriminated? Why do some White people think they are going to be replaced?

So, as we head into this weekend think about it everybody. Are we headed back to the 60's? When George Floyd was killed two years ago I thought we were. Now ten Black people are dead because they were Black.

Is this a slow burning pot?
Weekend Reads Sponsored by Macy's and Amazon.com

A "gripping" (Entertainment Weekly) mystery about a woman who thinks she's found the love of her life—until he disappears.
Before Owen Michaels disappears, he smuggles a note to his beloved wife of one year: Protect her. Despite her confusion and fear, Hannah Hall knows exactly to whom the note refers—Owen's sixteen-year-old daughter, Bailey. Bailey, who lost her mother tragically as a child. Bailey, who wants absolutely nothing to do with her new stepmother.
Hannah and Bailey set out to discover the truth. But as they start putting together the pieces of Owen's past, they soon realize they're also building a new future—one neither of them could have anticipated.
As Hannah's increasingly desperate calls to Owen go unanswered, as the FBI arrests Owen's boss, as a US marshal and federal agents arrive at her Sausalito home unannounced, Hannah quickly realizes her husband isn't who he said he was. And that Bailey just may hold the key to figuring out Owen's true identity—and why he really disappeared.
With its breakneck pacing, dizzying plot twists, and evocative family drama, The Last Thing He Told Me is a riveting mystery, certain to shock you with its final, heartbreaking turn.
by Barack Obama (Author)
Bruce Springsteen (Author)
Renegades: Born in the USA is a candid, revealing, and entertaining dialogue between President Barack Obama and legendary musician Bruce Springsteen that explores everything from their origin stories and career-defining moments to our country's polarized politics and the growing distance between the American Dream and the American reality.
Filled with full-color photographs and rare archival material, it is a compelling and beautifully illustrated portrait of two outsiders—one Black and one white—looking for a way to connect their unconventional searches for meaning, identity, and community with the American story itself.
• Original introductions by President Obama and Bruce Springsteen
• Exclusive new material from the Renegades podcast recording sessions
• Obama's never-before-seen annotated speeches, including his "Remarks at the 50th Anniversary of the Selma to Montgomery Marches"
• Springsteen's handwritten lyrics for songs spanning his 50-year-long career
• Rare and exclusive photographs from the authors' personal archives
• Historical photographs and documents that provide rich visual context for their conversation

In a recording studio stocked with dozens of guitars, and on at least one Corvette ride, Obama and Springsteen discuss marriage and fatherhood, race and masculinity, the lure of the open road and the call back to home.
Houston's Online Weekend Planning Entertainment Guide
Looking for that Sunday weekend event and can't find it try our custom "Google Search"