Houston's Online Weekend Planning Entertainment Guide
Our Weekend Entertainment Picks for Weekend Sundays
H-E-B Presents The Greatest Love
A Tribute to Whitney Houston
@Miller Outdoor Theatre

South African native Belinda Davids brings her Whitney Houston tribute show to America's Bayou City at Miller Outdoor Theatre.
"When I see the response of people, it's surreal. When they see me they see her. As much as I try to explain that I'm not trying to be Whitney Houston when I do this – that it's just me, Belinda Davids, paying tribute to my idol – it gets me. It's crazy.", Davids told the UK's Independent.com recently.
Whitney's musical legacy is brought to life in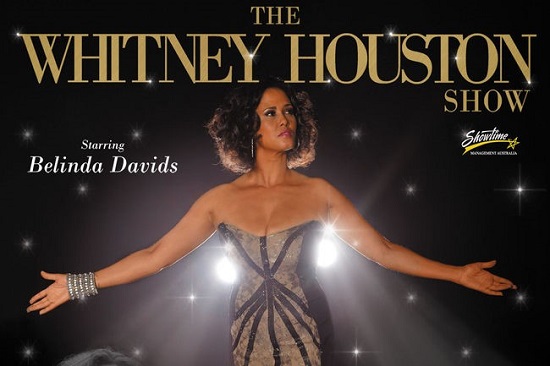 this critically acclaimed stage show described as "mind-blowingly spot on".
With the accompaniment of a live band, backing vocalists and choreographed dancers, plus state-of-the-art sound, lighting, vision and theatrical effects, this is a beautifully crafted tribute to one of the world's most revered singers.
This is a ticketed event for the covered seating area. Free tickets are available (4 per person over age 16 while they last) at the Miller Outdoor Theatre box office the day of the performance between the hours of 10:30 AM-1:00 PM. If tickets remain at 1:00 PM, the box office will re-open one hour before show time to distribute the remaining tickets. As always, open seating on the hill. The shows goes on rain or shine.
Presented by Miller Outdoor Theatre
Teyana Taylor
@Warehouse Live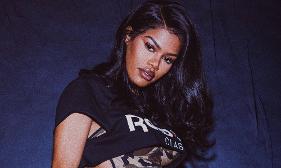 Its safe to say Teyana Taylor has made her way to pop R&B and rap first by signing with Pharrell Williams and then to Kaye West's music labels.
In a Self.com interview last year, Teyana Taylor, over the course of her music career has released one studio album, one compilation album, one EP, two mixtapes, and eight singles. She's collaborated with stars like Kanye, Trey Songz, John Legend, and Missy Elliott. She helped choreograph for Beyoncé's "Ring the Alarm" music video. She designed and released sneakers with Reebok. And there's so much more to come. It's clear that dance, while an enormous part of her identity, is only one facet of it: She's also a singer, songwriter, actress, and entrepreneur.
The Harlem, New York native was enrolled in different talent competitions, while growing up, including the Apollo Theater National All-Stars talent search, although she never won. Growing up, Taylor had strong influences from Lauryn Hill, Stevie Wonder, Janet Jackson, and Michael Jackson.
The Mousetrap
@Alley Theatre
August 10th-September 2nd, 2018


The ExxonMobil Summer Chills returns with the longest running show in world theatre history, Agatha Christie's The Mousetrap. James Black, Interim Artistic Director will direct this classic whodunit that recently celebrated its 66th anniversary on London's West End and yet still thrills audiences today. A group of strangers find themselves trapped in a British boarding house during a snow storm with a murderer afoot. It's an Agatha Christie plot twist finish you won't want to miss. Come chill out with the Alley once again this summer.
The Mousetrap opened in London's West End in 1952, and has been running continuously since then. The longest running West End show, it has by far the longest initial run of any play in history, with its 25,000th performance taking place on 18 November 2012. The play is known for its twist ending, which the audience are traditionally asked not to reveal after leaving the theatre.
The murderer's identity is divulged near the end of the play, in a twist ending which is unusual for playing with the very basis of the traditional whodunnit formula,[14] where the cliché is that the detective solves the crime and exposes the remaining plot secrets. By tradition, at the end of each performance, audiences are asked not to reveal the identity of the killer to anyone outside the theatre, to ensure that the end of the play is not spoilt for future audiences.
The Mousetrap
Alley Theatre
Hubbard Stage
615 Texas Ave. Houston, TX.
Directions
August 10th-September 2nd, 2018
view tickets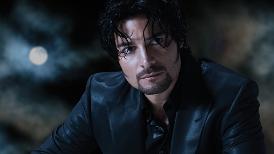 In the late 1970s, he auditioned for Menudo, but the producers told him that he was too young to be in the group.
He then joined another group, Los Chicos, and they produced several hit recordings, including "Puerto Rico Son Los Chicos" and "Ave Maria"
Chayanne recorded five albums with Los Chicos before branching out on his own and signing with CBS Records, which later became Sony. His debut album, "Chayanne Es Mi Nombre," was released in 1984 and followed by a succession of albums, culminating in last year's Grammy Award-nominated "Sincero."
But unlike other Latin acts who have seen their popularity surge with a specific album or a crossover into English, Chayanne's growth has been slow and steady, encompassing many Grammy nominations and Billboard Awards and a fan base that seems to grow with each year.
At first, that audience was small. Chayanne recalls days of constant touring in less-than-ideal conditions. In Puerto Rico, where opportunities for public performance abound, Chayanne traveled from town to town, relentlessly performing as he built his fan base as a solo artist.
Now the 50-year old draws consider crowds to his concerts.
Tickets provided by Ticket liquidators.com
Looking for that Sunday weekend event and can't find it try our custom "Google Search"