Houston's Weekend Planning Guide
(Weekendhouston.net) is a Targeted Premium Event Listings Journal/Calendar
Slipknot in Concert
with Killswitch Engage & Fever 333
Cynthia Woods Mitchell Pavilion

Friday 10/29/2021 6:30 PM
Slipknot is well known for its attention-grabbing image, aggressive style of music, and energetic and chaotic live shows. This weekend the expressive metal band with Killswitch Engage & Fever 333 will be performing in the Woodlands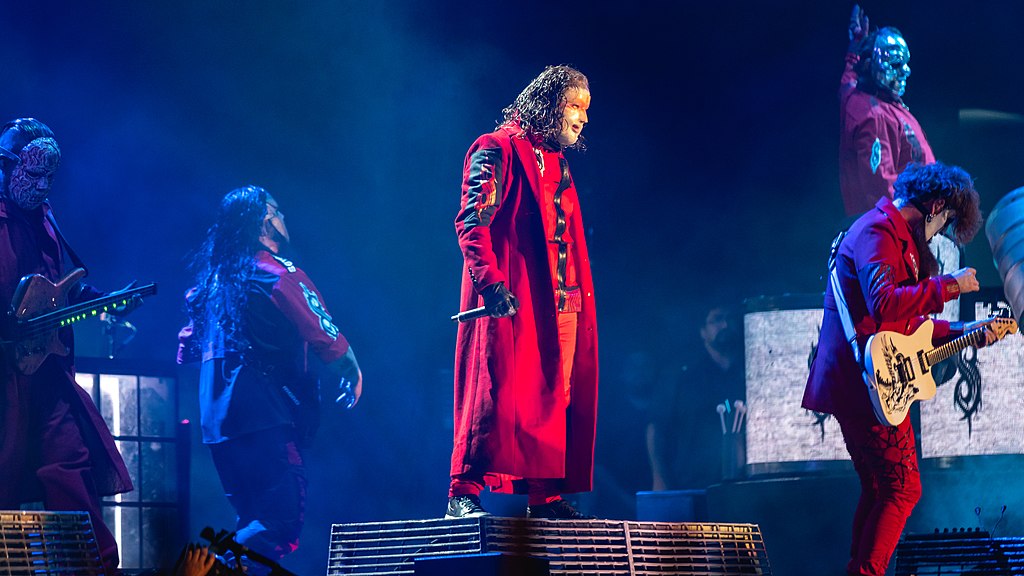 at The Cynthia Woods Mitchell Pavilion.
It was about five years ago Slipknot frontman Corey Taylor interviewed by nme.com opened up about why he thinks certain people hate the band. Taylor said, "that the band seems to inspire hatred in some people because "people thought we were just gonna be in and out."
Slipknot is considered a nu metal band. The band's members prefer to distance themselves musically from other nu metal bands such as Korn and Limp Bizkit. Slipknot describes its sound as "metal metal" and regards the link to nu metal as coincidental and a result of nu metal's emergence being concurrent with that of Slipknot. The band's sound typically features a heavily down-tuned guitar setup, a large percussive section, sampling, keyboards and DJing/turntablism. Using a variety of vocal styles, the music typically features growled vocals, screaming, backing vocals, as well as melodic singing.
Across those years, the 'Knot have succeeded where many rock bands have failed – in graduating to arenas and festival headline slots without losing any of their intensity, and in putting on a spectacle without relying on gimmickry. The nine still stalk the stage and pound the floor like they're charging to war, flanked now by 'new guy' (A.K.A. 'Tortilla Man') and his ecstatic acrobatics. Throughout the 90 minutes you don't know where to look, but there's blissful abandon in every direction.

The audience is a cross-section of ages and cultures who just love losing their shit to a band still peaking.
Andrew Trendell of nme.com writes, "Just look around at the make-up of the crowd. They're not all metalheads, but they're not tourists either. The audience is a cross-section of ages and cultures who just love losing their shit to a band still peaking. This was a real moment; this was Slipknot where they belong – celebrating with as many people as possible, among thousands who can now say "I was there" and actually mean it."
(From All Music.com) Massachusetts outfit Killswitch Engage were at the fore of the early-2000s metalcore wave. With their infectious meld of New England hardcore and Swedish death metal, they achieved chart success and garnered Grammy nominations while selling millions of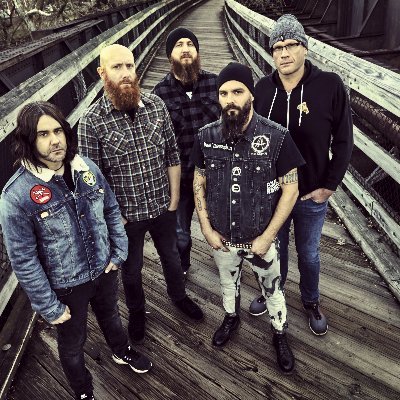 records. Since their inception, they've navigated shifting trends in metalcore, and have been restless in discovery of new musical ground without sacrificing the heart of their sound. From their gold-certified, Top 40 The End of Heartache in 2004 to 2016's chart-topping Incarnate, Killswitch Engage have established themselves as one of heavy metal's most commercially successful (and critically acclaimed) acts.
In April 2018, it was announced that former singer Howard Jones would appear in duet with Leach on the song "Signal Fire," on a forthcoming album. The band canceled some tour dates during the spring of 2018 so Leach could undergo surgery on his vocal cords. The band returned to recording and touring after his recuperation and in August opened for Iron Maiden for two sold-out shows at the O2 Arena in London. They signed to Metal Blade in the U.S., Music for Nations in the U.K., and Sony in the rest of the world. Killswitch Engage completed Atonement, their eighth studio offering, in the late spring of 2019. Produced once more by Adam D., it was issued in August. Album-opener "Unleashed" was later nominated for a Grammy for Best Metal Performance. This weekend they're in The Woodlands at Cynthia Woods Mitchell Pavilion.
Fever 333 got their start in Inglewood, California in 2017. The three-piece band is Letlive vocalist Jason Aalon Butler, former the Chariot guitarist Stephen Harrison and Night Verses drummer Aric Improta.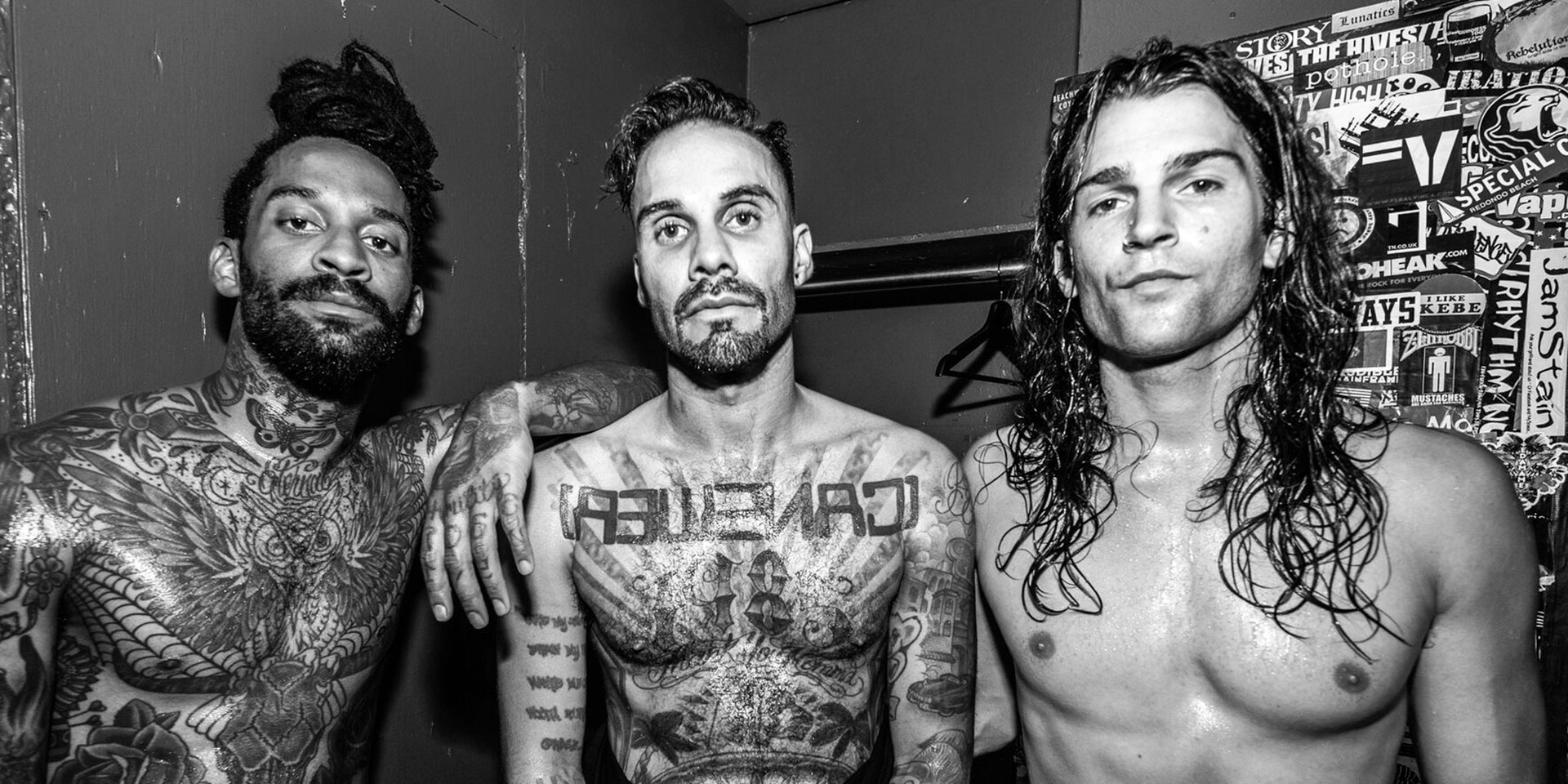 The band's debut extended play (EP), "Made an America", was released in 2018. The group is signed to Roadrunner Records and 333 Wreckords. Their first LP Strength in Numb333rs was released a year later and its second EP "Wrong Generation" was released in 2020.
Nick Ruskell of Kerrang.com says the EP, "WRONG GENERATION is eight tracks born of a truly ugly situation, but through its frustration and white hot anger, there's an appealing positivity as well. The rage is fully directed at the right places. There is no ambiguity about who the ​'us' are, or the identity of the ​'them'. Just as Bite Back and Block On Fire seethe as they explode like rap-metal petrol bombs, with the former proudly declaring ​'I wanna be there when the final racist statue falls', Walk Through The Fire Together with its backing singing has a message of unity and that, though it may seem faint, there can be hope if you look for it. And being FEVER, they're not tied down to doing the same thing twice. There's hardcore on For The Record, and You Wanted A Fight is a stomping riffer with surging beats, but there's also a piano-led moment of calm on The Last Time, while Supremacy is straight hip-hop."

Cynthia Woods Mitchell Pavilion
2005 Lake Robbins Drive
The Woodlands, TX 77380
Directions (Map)
(281) 364-3010
Tickets (Click Here)

100% Money-Back Ticket Guarantee
Tickets for Weekend Houston's Planning guide is provided by Ticket Liquidator a resale marketplace, not a box office or venue. Prices may be above or below face value. Your seats are together unless otherwise noted.
If problems with our affiliate call us (832) 949-9691
Houston's Online Weekend Entertainment Guide
[Disclaimer]
Houston's Weekend Planning Guide participates in various affiliate marketing programs, which means, we receive paid commissions on purchases made through our links to retailer sites.
Our editorial content is not influenced by any commissions we receive.
Looking for that Friday weekend event and can't find it
try our custom "Google Search"