Houston's Online Weekend Entertainment Guide
Our August Friday Weekend Entertainment Picks
Friday, October 6th, 2017

Tim McGraw
& Faith Hill
@Toyota Center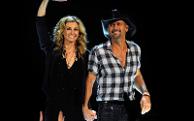 Tim McCraw and Faith Hill returns to the Bayou City at Toyota Center, here is what Classicalite.com website repoted about the two recently.

Forget everything you may have read in the tabloids, folks. Tim McGraw's love for gorgeous wife Faith Hill is the real deal, and the country couple are as happily in love as ever.
In fact, Mr. McGraw recently visited the exact venue where he proposed to Faith Hill, but this time he was performing for a bigger audience. According to Taste of Country, McGraw was the headlining act of this year's Country Jam:
"Tim McGraw returned to the venue at which he proposed to wife Faith Hill on Saturday night (June 20), and put on a concert that for the thousands in attendance, was just as memorable...McGraw's headlining set at Country Jam in Grand Junction, Colo. included hits from his full catalogue. 'Indian Outlaw' came during a four-song encore, while 'Diamond Rings and Old Bar Stools' came early. In between were some of the biggest hits of the '90s and early '00..."


Tim McGraw & Faith Hill
Toyota Center
1510 Polk St.
Houston, TX
Directions
Friday 10/6/2017 7:30 PM
view tickets
NBA Preseason:
Houston Rockets Vs. San Antonio Spurs
@Toyota Center
Friday 10/13/2017 7:00 PM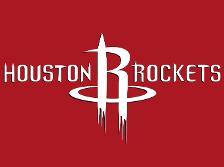 This will be the Rockests first Friday night game with new owner Houston businessman Tilman J. Fertitta at the franshaise helm. Fertitta is sole owner of the Landry's restaurant empire and Golden Nugget Casinos and Hotels. The ownership transaction, includes operation of the Toyota Center Arena. The terms of the sale have still not been disclosed, and Mr. Fertitta has no other partners in connection with the transaction.
In a released statement last month, Tilman said, "I am truly honored to have been chosen as the next owner of the Houston Rockets. This is a life-long dream come true," said Fertitta, a native of Galveston and life-long resident of the Houston area. "Leslie Alexander has been one of the best owners in all of sports, and I thank him immensely for this opportunity. He has the heart of a champion. Lastly, out of respect for the NBA's approval process, I can say no more other than I am overwhelmed with emotion to have this opportunity in my beloved city of Houston."
In game talk Sports Illustrated again puts James Hareden in the top ten ranking of NBA players. Harden reports sportstrack.com enjoys a reported income of of over $29-thousand per game. Harden (29.1 PPG, 8.1 RPG, 11.2 APG) posted a historic stat line in 2016-17 not seen since Oscar Robertson. Harden's approach to offense thoroughly masters basketball's best practices by generating high-percentage looks at the rim, at the free-throw line, and at the arc. Harden also led the NBA in points generated by his assists thanks in part to his knack for creating open threes for his teammates, often by whizzing LeBron-like crosscourt passes...
NBA Preseason:
Houston Rockets
Vs. San Antonio Spurs
Toyota Center
1510 Polk St.
Houston, TX
Directions
Friday 10/13/2017 7:00 PM
view tickets
The Homeless Chronicles are the go to pages for service organizations to obtain information as to what is happening in the community (news) to help homeless individuals and families. The blog is also designed to meet the needs of every homeless person with information they can use to help them back to self-sufficiency.
[Click here for more]
A Public Affairs Blog of the Menendez Media Group.com



Shopkins Live
@Cullen Performance Hall
Friday 10/20/2017
4:00 PM & 7:00 PM

Shopkins Live! is finally here! The #1 kids toy in North America is live and on stage in Shopkins Live! Shop It Up! Your beloved Shoppies make their theatrical debut in an original new live show featuring musical performances by Jessicake, Bubbleisha, Peppa-Mint, Rainbow Kate, Cocolette, Polli Polish and more! The fun and fashionista Shoppies are joined by the Shopkins – the grocery store-themed mini collectable toys – Apple Blossom, Strawberry Kiss, Lippy Lips, Kooky Cookie, Poppy Corn, Slick Breadstick and Shady Diva. An ensemble cast of multi-talented performers brings the show to life on stage through urban style music, song and dance.
All of Shopville is in a tizz as preparations get underway for the annual "Funtastic Food and Fashion Fair." Shady Diva showcases her latest fashion designs; Lippy Lips gives colorful advice at the nail salon; Kooky Cookie tries to get in a beauty nap! But wait – no event is complete without a few hiccups! Who has high-jinxed the fashion pageant? Where is the super-secret celebrity guest? Will Slick Breadstick ever find a dance partner? The Shopkins and Shoppies need your help – the show must go on!
Shopkins Live! immerses audiences in the world of Shopville using custom-designed theatrical costumes, creative onstage characters, state-of-art video and set design, and original pop songs and music! Grab your besties and check out Shopkins Live! Shop It Up! Check ya later!
Shopkins Live
Cullen Performance Hall
4800 Calhoun Road
Houston, TX
Directions
Friday 10/20/2017
4:00 PM & 7:00 PM
view tickets
Enrique Iglesias, Pitbull & CNCO
@Toyota Center
Friday 9/22/2017 7:30 PM
Re-schedule for Nov. 16th, 2017



Latin Times reports: Two of music's most captivating live performers will share the stage this summer when multi-platinum selling and multiple Grammy Award-winning global superstars Enrique Iglesias and Pitbull reunite for a co-headlining tour with CNCO as support.
Iglesias is widely regarded as the King of Latin Pop. He started his career in the mid-1990s on an American Spanish-language record label Fonovisa Records under the name Enrique Martinez, before switching to the stage name Enrique Iglesias and becoming one of the biggest stars in Latin America and the Hispanic market in the United States. By the turn of the millennium, he had made a successful crossover into the mainstream market and signed a multi-album deal with Universal Music Group for US $68 million with Universal Music Latino to release his Spanish albums and Interscope Records to release English albums.
Armando Christian Pérez, Pitbull or Mr. Worldwide, first recorded a mainstream performance on a solo track from Lil Jon's 2002 album Kings of Crunk. In 2004, Pitbull released his debut album M.I.A.M.I. under TVT Records. It included production producers Lil Jon and Jim Jonsin. Pitbull later released his second album El Mariel, in 2006 and his third, The Boatlift, in 2007. His fourth album, Rebelution (2009), included the hit single "I Know You Want Me (Calle Ocho)", which peaked at number two on the US Billboard Hot 100.
Enrique Iglesias, Pitbull
& CNCO
Toyota Center
1510 Polk St.
Houston, TX
Directions
Friday 9/22/2017 7:30 PM
view tickets
Gerald Albright
Brown Theater
@Wortham Center
Friday 10/13/2017 8:00 PM

One of the biggest stars of R&B, contemporary and straight-ahead jazz, Gerald Albright has earned his reputation as a "musician's musician." Born in Los Angeles, he b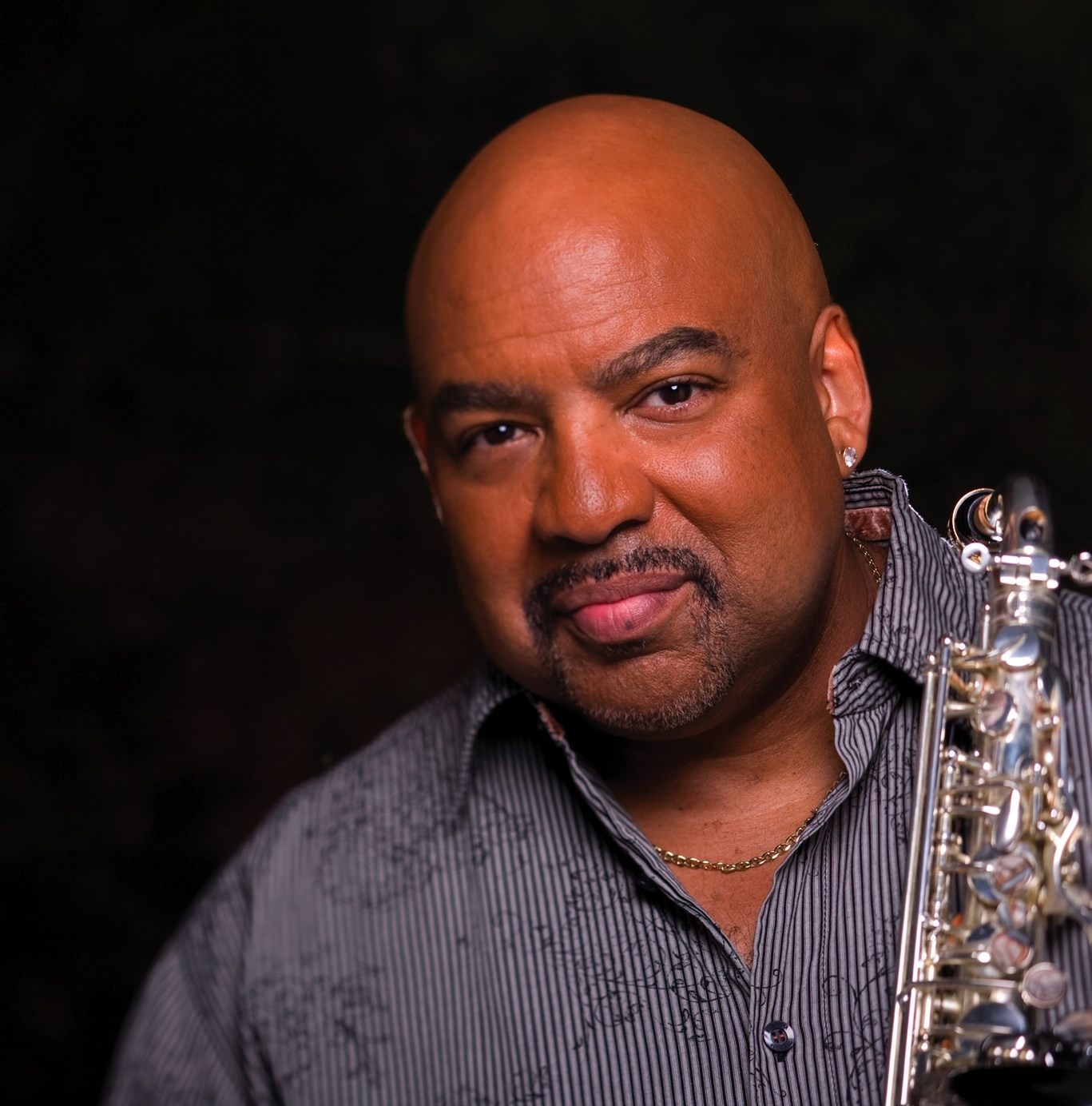 egan piano lessons at an early age. Albright's love of music picked up considerably when he was given a saxophone that had belonged to his piano teacher. By the time he enrolled at the University of Redlands, he was already a polished saxophonist. Albright decided to switch to bass guitar after he saw Louis Johnson in concert. A few months after graduating from college, he joined jazz pianist/R&B singer Patrice Rushen, who was in the process of forming her own band. Later, when the bass player left in the middle of a tour, Albright replaced him and finished the tour on bass guitar.
During the '80s, Albright became a highly requested session musician, playing on albums by a wide variety of artists – including Anita Baker, Ray Parker, Lola Folana, Atlantic Starr, Olivia Newton-John, the Temptations and Maurice White. He also toured extensively with Les McCann, Jeff Lorber, Teena Marie, the Winans, Marlena Shaw, Quincy Jones, and Whitney Houston, among many others. Albright also went on to record numerous successful solo albums for Atlantic Records. Two albums hit the number one slot on Billboard's Top Contemporary Jazz Chart, and were nominated for GRAMMY® Awards in 1989 and 1990. Phil Collins asked him to front a Big Band in 1998, and they toured together. The two of them also recorded one of Albright's tunes, "Chips N' Salsa" on Collins' Big Band Project, entitled A Hot Night In Paris. Later that year, Albright released Pleasures of the Night with Will Downing on Verve Forecast, which hit No. 1 on Billboard's Top Contemporary Jazz Albums chart as well.
Albright moved to GRP in 2002 for the Groovology album, and continued to maintain his busy schedule as a session man. His second GRP album, Kickin' It Up, followed in 2004. Two years later, he signed with Peak Records, which released the 2008 GRAMMY® nominated New Beginnings, and the 2009 GRAMMY® nominated, Sax for Stax; both in the category of Best Pop Instrumental Album.
Over the years, Albright has appeared on numerous TV shows such as A Different World, Melrose Place and BET Jazz segments, as well as piloting a show in Las Vegas with Designing Women star Meshach Taylor. Albright was selected to be one of 10 saxophonists to play at President Clinton's inauguration ceremony. Along the way, he has sold over a million albums in the U.S. alone and has appeared on nearly 200 albums by other artists.
Albright released Pushing The Envelope in June 2010 on Heads Up International, a division of Concord Music Group. Pushing The Envelope is a showcase for Albright's remarkably fine balance of songcraft and musicianship, and features special guest appearances by Fred Wesley on trombone, Earl Klugh on acoustic guitar and George Duke on acoustic piano. In December 2010, Pushing The Envelope received a GRAMMY® nomination for Best Pop Instrumental Album.
On June 19, 20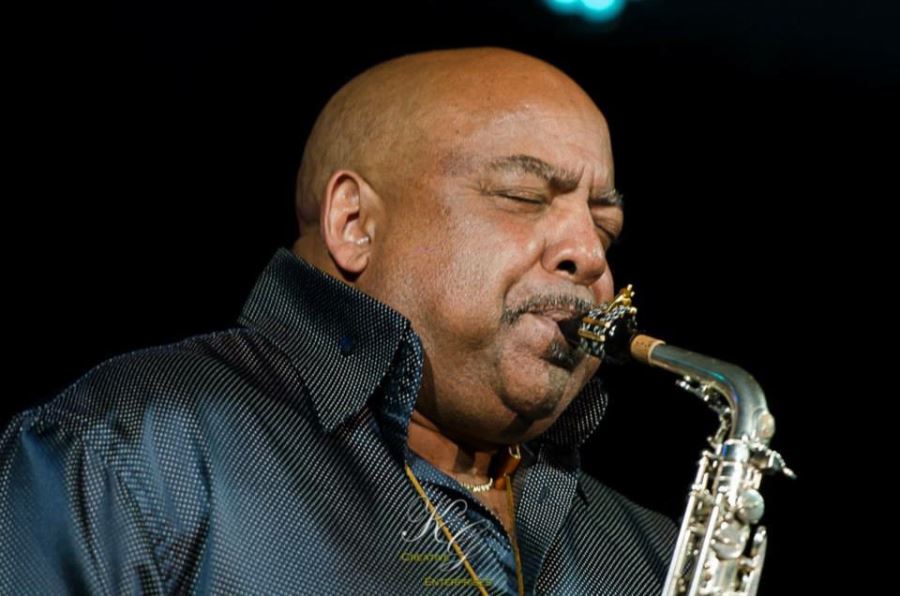 12, Albright teamed up with GRAMMY®-winning guitarist Norman Brown for 24/7, their first album together. Featuring ten killer soul-jazz tracks, 24/7 includes updated versions of "Tomorrow," a Brothers Johnson classic from 1976, and "Champagne Life," from singer Ne-Yo's album Libra Scale. 24/7 was nominated for a GRAMMY® Award in the category of Best Pop Instrumental Album.
On August 5, 2014, Albright releases Slam Dunk and continues his reign supreme as the genre's most compelling and consistent artist. Fans will hear his searing and soulful sax lines on this twelve-track recording. And, they'll be in for a surprise, as Albright shows off his chops as a bassist, along with his ebullient tenor, baritone and soprano saxophone arrangements on his own compositions, and his super covers of classics by Phil Collins ("True Colors") and James Brown ("It's a Man's, Man's Man's World"), with special guest vocalist Peabo Bryson. In December 2014, Slam Dunk received a GRAMMY® nomination in the Best Contemporary Instrumental Album category.
Gerald Albright
Brown Theater
Wortham Center
501 Texas Ave.
Houston, TX
Directions
Friday 10/13/2017 8:00 PM
view tickets
Looking for that Friday weekend event and can't find it, try our custom "Google Search"