Saturday
October 8th, 2022
Weekend Saturdays is updated continuously

Enhypen
"Manifesto"
@Smart Financial Center
Saturday 10/8/2022 8:00 PM
(From All Music.com-John D. Buchanan) Seven-piece K-pop boy band Enhypen aim to connect (as the "hyphen" of the group's name suggests) with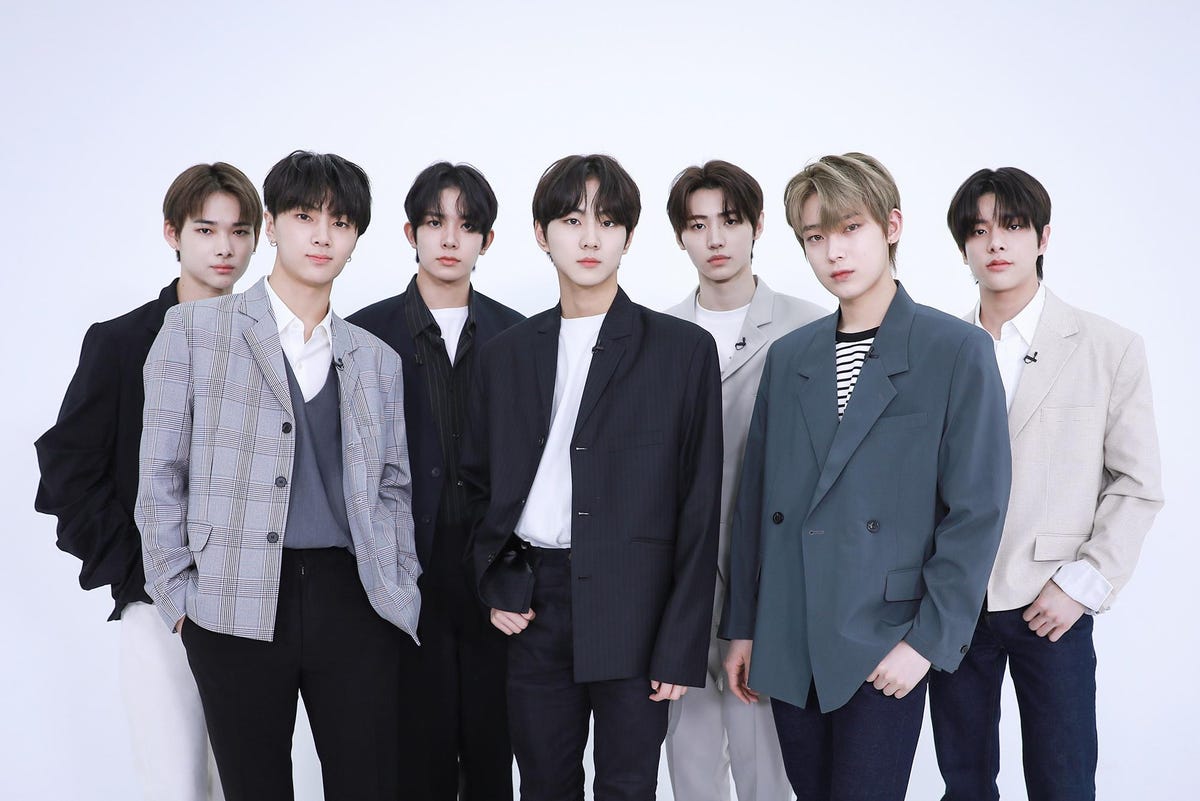 their conceptual brand of smooth R&B-dance-pop, as on their debut EP, 2020's Border: Day One. That set's follow-up, Border: Carnival, arrived the following year and went straight to number one in Korea and on the U.S. World chart. All this paved the way for the group's full-length debut, 2022's DIMENSION: DILEMMA, which again topped the Korean charts and hit number 11 on the Billboard 200. A third EP, 2022's Manifesto: Day 1, extended their chart dominance.
ENHYPEN (엔하이픈) 'ParadoXXX Invasion'
Enhypen was the first product of the newly formed Belift Lab, a joint venture between entertainment giants CJ E&M and Big Hit. The group was formed, like many of their peers, via a reality-survival show, in this case I-Land, which aired between June and September 2020. The show's seven winners, who went on to form Enhypen, were Heeseung, U.S.-born Jay, Australia-born Jake, Sunghoon, Sunoo, leader Jungwon, and Japan-born Ni-ki. Like all K-pop stars, their act was characterized by high production values, top-drawer singing, and tight, ultra-professional "point" choreography. The group's name -- and concept of "connection, discovery, and growth" -- was based on the hyphen, which connects words together. Enhypen were teased by a series of cinematic trailer videos, creating huge hype that pre-sold 300,000 copies of their debut mini-album, Border: Day One. Released in November 2020 in two versions, "Dusk" and "Dawn," it entered the Korean chart at number four, selling a further 95,000 copies in its first week of release. Its lead track was the smooth, eerie "Given-Taken," showcasing a vaguely gothic, vampiric concept in slick R&B-dance-pop.
Read more @All Music.com (Click Here)
Christopher Cross
@The Heights Theatre
Saturday 10/8/2022 8:00 PM
Doors Open 7:00 PM
Lobby Opens 6:00 PM
(From All Music.com-Jason Ankeny) Christopher Cross was far and away the biggest new star of 1980, virtually defining adult contemporary radio with a series of smoothly sophisticated ballads including the chart-topping "Sailing"; seemingly as quickly as he shot to fame, however, his star descended, although he continued recording and touring for years to come. Born Christopher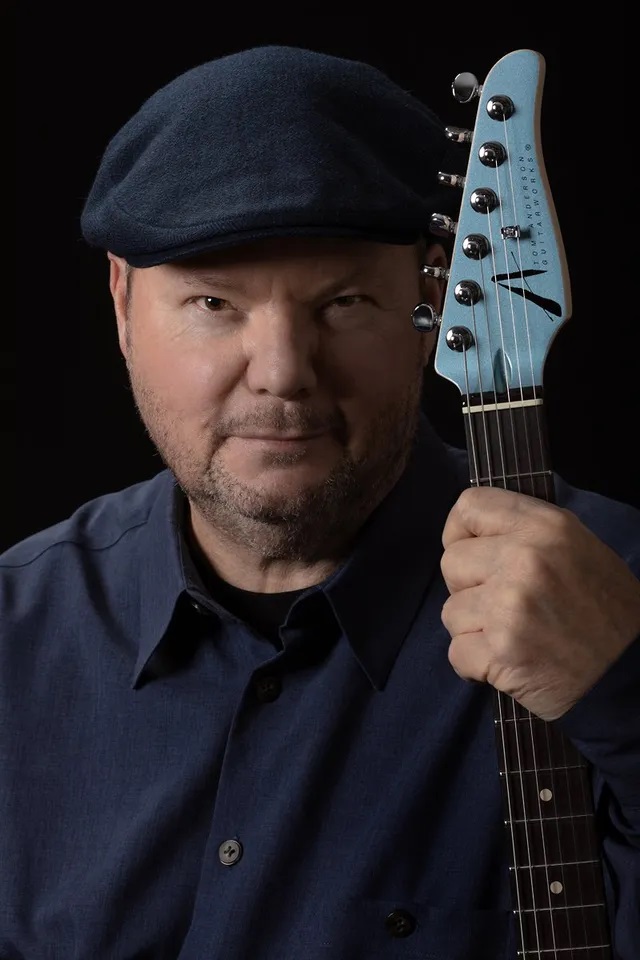 Geppert in San Antonio, TX on May 3, 1951, Cross first surfaced in the Austin-based cover band Flash before signing a solo contract with Warner Bros. in the autumn of 1978. His self-titled debut LP appeared two years later, with the lead single "Ride Like the Wind" rocketing to the number two spot; the massive success of the second single, "Sailing," made Cross a superstar, and in the wake of two more Top 20 hits, "Never Be the Same" and "Say You'll Be Mine," he walked off with a record-setting five Grammys in 1981, including Best New Artist and Song of the Year for "Sailing."
Read more @All Music.com (Click Here)
Christopher Cross Sailing/All Right/Think Of Laura/Arthur's Theme Live
This year, Christopher Cross is celebrating the 40th anniversary of his breakthrough debut album with a major tour featuring songs from his debut album: "Sailing," "Ride Like the Wind," "Say You'll Be Mine," and more.
Mahalia
"Letter To Ur Ex Tour"
@HOB Houston
In GreenStreet
Saturday 10/8/2022
Doors Open 7:00 PM
(From Atlantic Records.com)Based in Birmingham, England, Mahalia is Mahalia Burkmar, an alt-R&B/soul singer and songwriter who counts Erykah Badu and Lauryn Hill among her biggest influences. A native of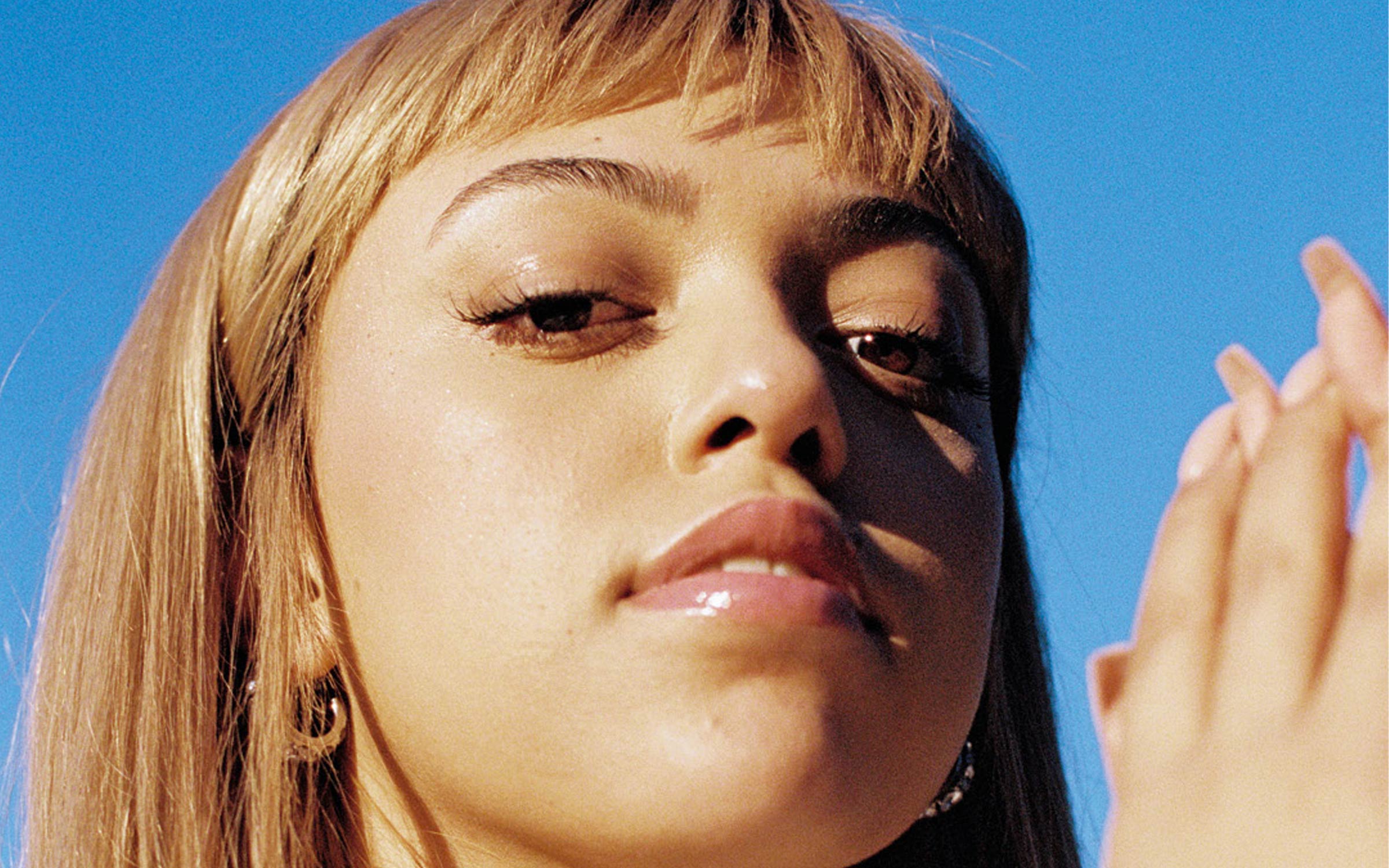 Leicestershire, she started writing songs and playing the guitar as a preteen. Burkmar drew the interest of major record labels by the age of 13, and released her first collection, Head Space EP, in mid-2012. After taking some time to finish school and hone her sound, Mahalia re-emerged in 2015 on Rudimental's single "We the Generation," and performed with the group on Later...with Jools Holland.
Mahalia - In The Club (Cat Burns Remix)
Mahalia's second EP, Never Change, followed that December. In 2016, Burkmar had an acting role in the U.K. crime film Brotherhood and released her debut album, Diary of Me, on Asylum Records UK, a division of Atlantic Records. She followed it up in 2017 with appearances on festival stages in the U.K. and a series of collaborative singles, including "Hold On" featuring Buddy, the Maths Time Joy-produced "No Pressure," and in early 2018, "Proud of Me" featuring Little Simz. Following the singles "No Reply," "Water," and "I Wish I Missed My Ex," Mahalia issued the five-song Seasons EP in late 2018. "Do Not Disturb" followed a few months later in early 2019.
HOB Houston
in GreenStreet
1204 Caroline St.
Houston, TX
(888) 402-5837
Directions (Map)
Nick Mullen
@Improv
Houston
Saturday 10/8/2022 7:00 PM & 9:30 PM
Sunday 10/9/2022 7:30 PM
Nicholas "Nick" Mullen is an American stand-up comedian currently residing in Brooklyn, New York. He is the host of the podcast "Cum Town," along with comedians Stavros Halkias and Adam Friedland. It is a weekly one-hour podcast focused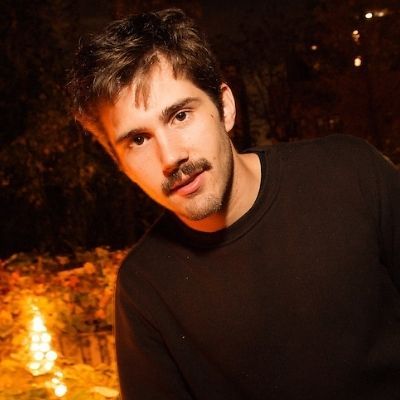 around the hosts' conversations as well as their guests. Mullen has a sizable following on Twitter, as well as a popular blog on Thought Catalog, via the character 'Nicole Mullen.' Mullen has discussed his early exposure to what he considers to be the 'true' internet, an unsupervised anonymous era that today's censored version pales in comparison to, and he has cited this exposure as the reason for his current sense of humor and personality.
Nick Mullen Portland stand-up clips compilation
The Improv
7620 Katy Freeway Space
455 Houston, TX 77024
Directions
Buy tickets over the phone:
713-333-8800
Bonobo
"Fragments Live Tour"
@White Oak Music Hall
Downstairs
Saturday 10/8/2022
Doors Open 8:00PM
(From All Music.com-Dean Carlson) Simon Green's Bonobo project offers an eclectic, refreshingly organic form of electronic music fit for both dancing and chilling out. Debuting with the dusty, sample-driven downtempo album Animal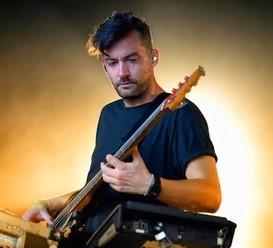 Magic in 2000, Green's sound and scope have since expanded dramatically, with his sophisticated compositions and arrangements incorporating greater use of live instrumentation and encompassing influences ranging from jazz, folk, and soul to African, Asian, and Middle Eastern styles of music. Read more @All Music.com
White Oak Music Hall
2915 N Main Street
Houston, TX 77009
Directions (Map)
Phone: (713) 237-0370
White Music Hall is a cashless venue
Please be sure to bring a debit or credit card.

The Art Museum of Texas
@Sugraland Town Square
Established in 2020, Art Museum TX is a not-for-profit institution in Fort Bend County,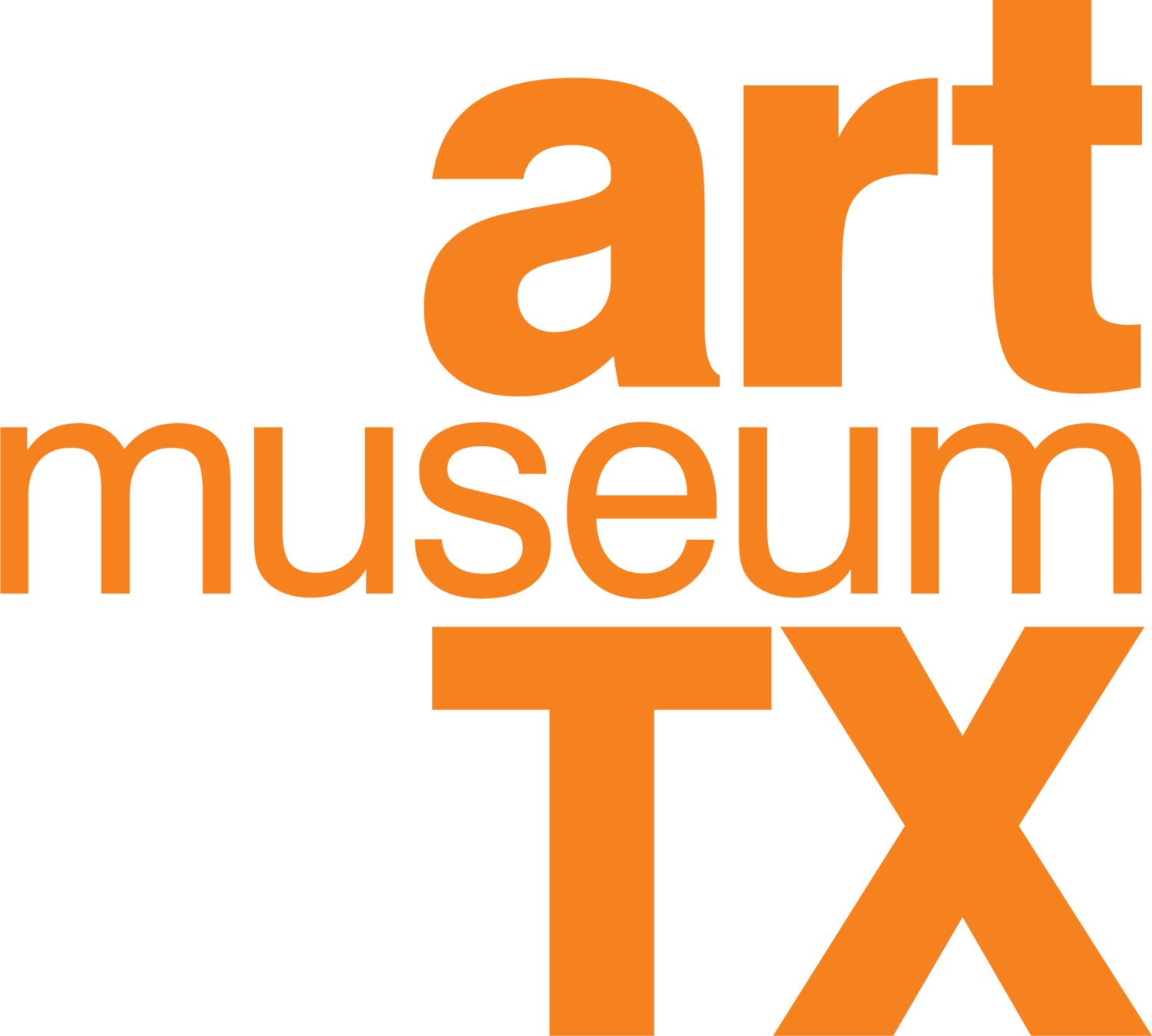 Texas, dedicated to presenting the region's contemporary art to the public. Art Museum TX provides an interchange for visual arts of the present and recent past, presents new directions in art, strives to engage the public, and encourages a greater understanding of contemporary art through education programs.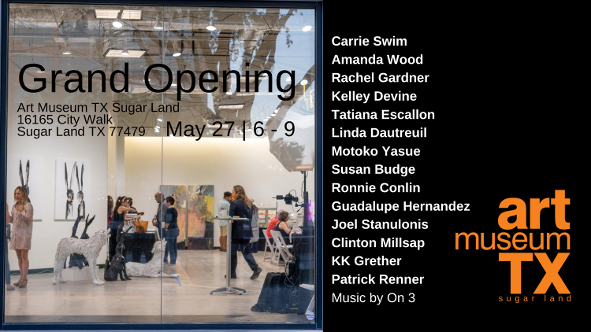 Art Museum TX is a museum dedicated to reaching our Fort Bend area population from one end of the region to the other, reaching throughout the surrounding areas and growing a wider audience. Art Museum TX is introducing art to so many. We bring art to YOU by opening our art space where YOU already frequent! We are in THE NEIGHBORHOOD!
Art Museum TX
16165 CITY WALK
SUGAR LAND TX 77479
Directions
Admission Free
Suggested Donation $5.00
Houston's Online Weekend Entertainment Guide
Looking for that Saturday weekend event and can't find it
try our custom "Google Search"