Houston's Weekend Planning Guide
(Weekendhouston.net) is a Targeted Premium Event Listings Journal/Calendar
Saturday
October 23rd, 2021
Weekend Saturdays is updated continuously


Jonas Brothers in Concert
with Special
Guest Kelsea Ballerini
@Cynthia Woods
Mitchell Pavilion
Saturday 10/23/2021 7:00 PM
Gates Open 6:00 PM
he Brothers promters scheduled over twenthy tour stops throug the end of next week ending on October 27, 2021. This weekend the brothers will perfrom in The Woodlands on their "Remember This" tour at the Cynthia Woods Mitchell Pavilion.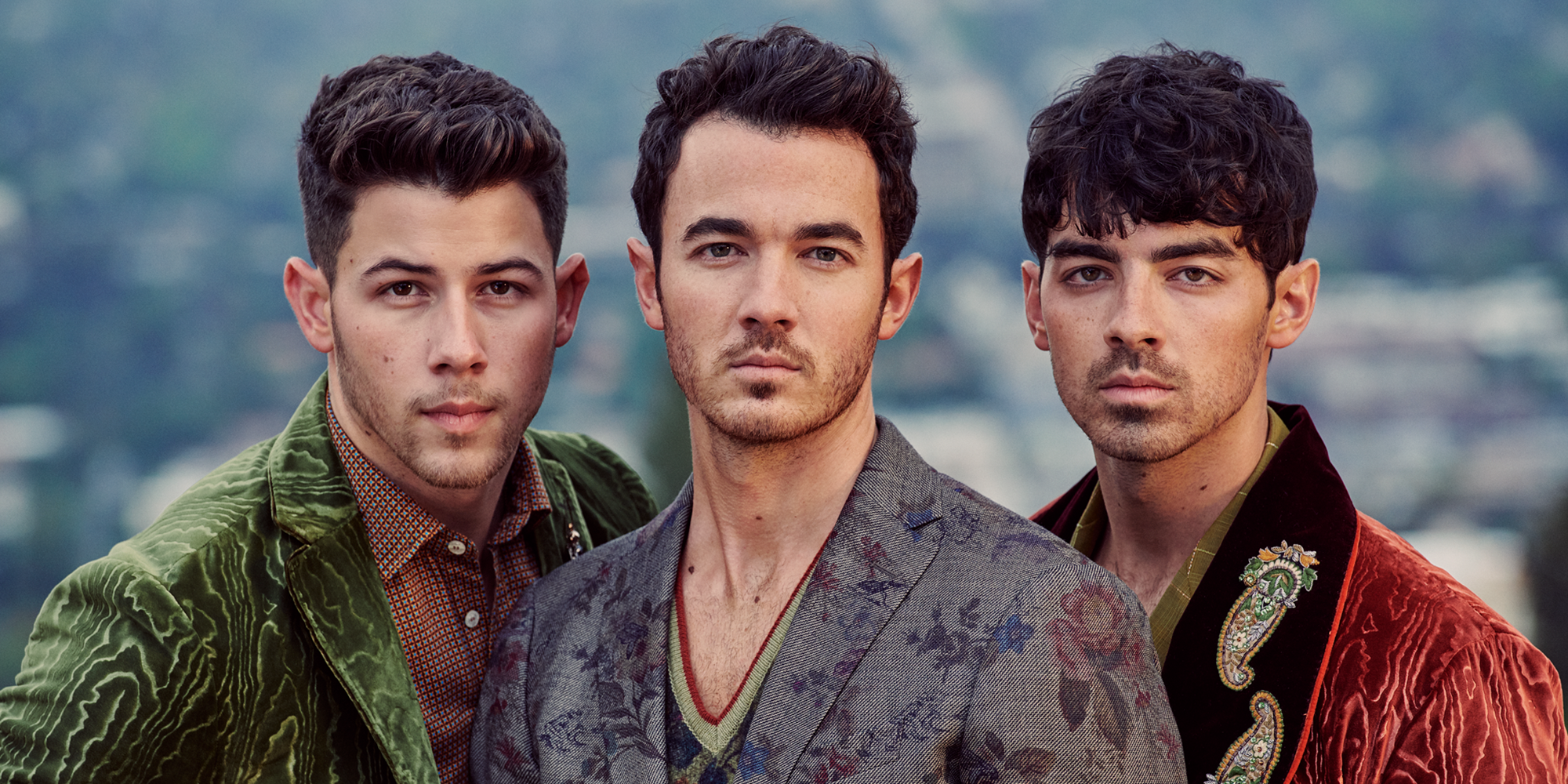 Rebecca Mills of Culturess.com about two weeks ago reviewed the brothers in concert, "As someone who is a huge Jonas Brothers fan, I can undeniably say that this tour wasn't nearly as exciting as the "Happiness Begins" tour. Maybe it's because of the lack of audience involvement but it seemed a bit more toned-down. While the band did a great job performing, it didn't seem like things were nearly as exciting. No doubt having a new album out would have changed things a lot but it wasn't meant to be."
"Ultimately if you're a Jonas Brothers fan and you're dying to see them, I'd say go for it. If you're a fan and saw the "Happiness Begins" tour, then I'd say save your money. Personally, I really enjoyed the concert and thought it was fun but it lacked the pizzazz of the "Happiness Begins" tour so it wasn't nearly as fun. Nevertheless, the Jonas Brothers did awesome so it's up to you if you're willing to spend the money and don't mind being around lots of people."
Olivia Sabalaskey of the student run, Villanovan.com reviewed the brothers effortgs last September. "The Jonas Brothers have had an undoubtedly successful career together. Their quick rise to fame began with Disney Channel, starring in fan favorite Disney Channel Original Movie "Camp Rock" with Demi Lovato, along with their own series aptly titled "Jonas." After a breakup in 2013, the trio reunited six years later for their beloved fans with a hit comeback album, "Happiness Begins."
"Junior Bernadette Goratowski (student) was thrilled that they sang her all-time favorite songs at the concert, allowing her to reminisce about her childhood days.
"It was so fun to finally get to hear music that I loved growing up in person," Goratowski said. "I never went to a Jonas Brothers concert growing up, so it was a perfect way to live out my nostalgia and listen to their new songs."
The Jonas Brothers gained popularity in 2005, from their appearances on the Disney Channel television network (Now Freeform network). The brothers; Kevin, Joe, and Nick Jonas, raised in Wyckoff, New Jersey, moved to Little Falls, New Jersey, where they wrote their first record that made its Hollywood Records release.
Kelsea Ballerini has consistently made history. With the release of her debut album she became the only female country artist to hit number one with her first three consecutive singles from a debut album, attaining her fifth number one in four years with the 2x platinum "Miss Me More." Her critically acclaimed sophomore album Unapologetically marked her second Top 5 debut on the Billboard Top 200.
In 2019, Ballerini received a CMA nomination for "Female Vocalist
of the Year"

Ballerini has garnered two GRAMMY® Award nominations, won two ACM Awards, and took home the iHeartRadio Music Awards honor for "Best New Artist." The Black River recording artist's debut and sophomore albums have both been certified gold, and she has a career total of ten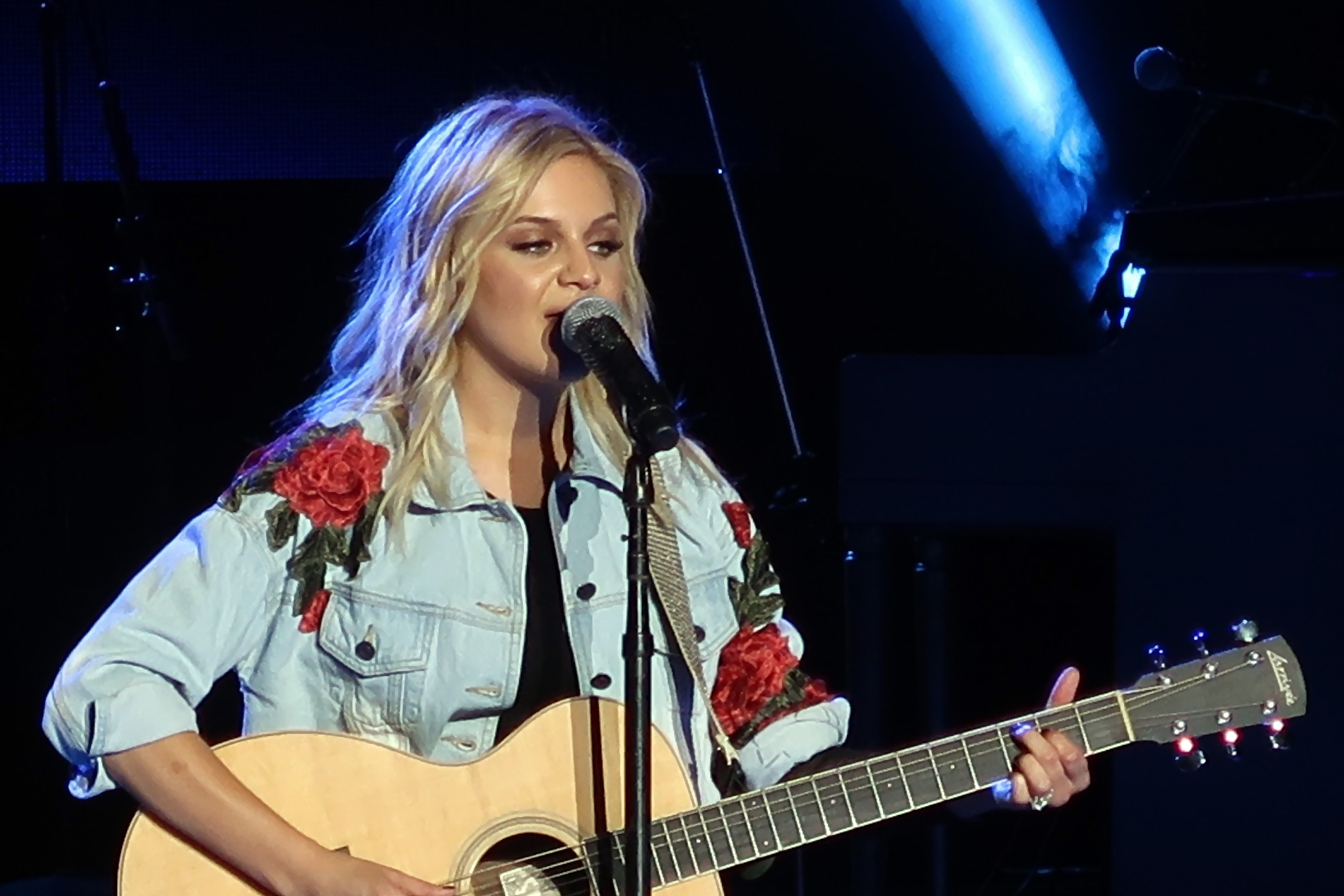 gold and platinum singles certifications and total streams exceeding 2 billion to date. Additionally, she was welcomed as the Grand Ole Opry's youngest current member. In 2019, Ballerini received a CMA nomination for "Female Vocalist of the Year" and an American Music Award nomination for "Female Artist Country." Kelsea received a 2020 ACM nomination for "Female Artist of the Year." Additionally, Kelsea leads the 2020 CMT Award nominations with nods for "Video of the Year," "Female Video of the Year," and "CMT Performance of the Year."

Note: At the request of the artist, documentation of a negative COVID-19 PCR/Antigen test result will be required to attend the Jonas Brothers show at The Cynthia Woods Mitchell Pavilion on October 23, 2021. The negative COVID-19 PCR/Antigen test result must be obtained within 72 hours (3 days) of attending the Jonas Brothers show. Guests who are fully vaccinated may show proof of full COVID-19 vaccination instead of proof of negative test. In this case, the test must not be administered before Wednesday, October 20, 2021. A person is considered fully vaccinated when it has been at least two weeks since receiving the final dose of a COVID-19 vaccine that has been authorized by the FDA. Please note that vaccination is not required to attend an event at The Pavilion. The last possible date to get your final shot for entry at this show is October 9th, 2021.
Cynthia Woods Mitchell Pavilion
2005 Lake Robbins Drive
The Woodlands, TX 77380
Directions (Map)
(281) 364-3010
College Football
Houston Cougars vs. East Carolina
TDECU Stadium
College football on
the University of Houston campus
More info at www.uhcougars.com
Saturday, October 23, 2021 2:30 PM
3847 Holman St, Houston, TX 77004
Directions (map)
SAINt JHN
"In Case We Both
Die Young Tour"
@HOB Houston
Saturday 10/23/2021 8:00 PM
Doors Open 7:00 PM
SAINt JHN Makes his way to Houston with his "In Case We Both Die Young Tour" at LiveNations HOB Houston venue in GreenStreet downtown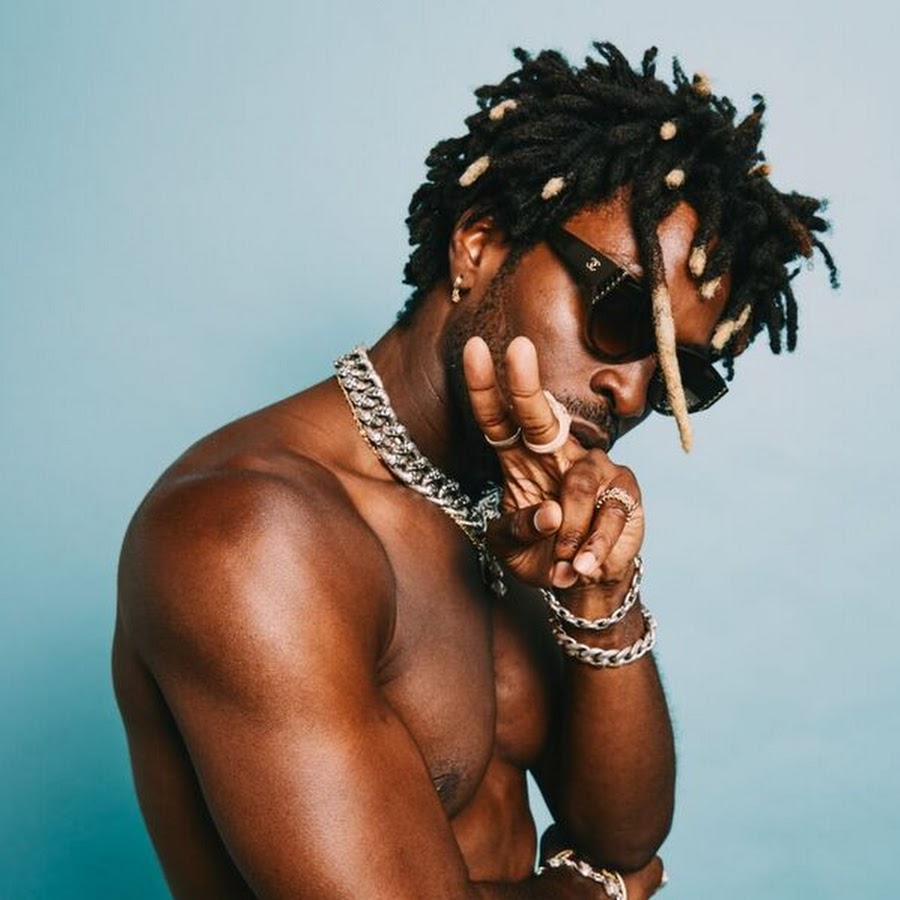 Houston. The Grammy Award-winning artist's tour is in support of his last album, "While the World Was Burning", released in November of last year. The album features Lil Uzi Vert, Kanye West, Kehlani and Future.
SAINt JHN is best known for his 2019 deep house remix to his 2016 song "Roses". The remix, produced by Kazakh DJ Imanbek, reached the top 5 of the US Billboard's Hot 100 and topped the charts in Australia, the Netherlands, Ireland, New Zealand, and the United Kingdom. The song became the lead single for Saint Jhn's debut album, "While the World Was Burning".

HOB says the artist, "SAINt JHN is an emerging emcee with a sophisticated, dynamic approach to the rhymes he spits. Bringing a cinematic presence and harmonious hooks to his vocals, the Brooklyn-based rapper is gaining recognition for his distinct style."
Riz La Vie
@HOB Houston
The Bronze Peacock
Saturday 10/23/2021 8:00 PM
Doors Open 7:00 PM
BMI.com, the largest music rights organization in the U.S. describes New-York based singer/songwriter, Riz La Vie as, "an artist that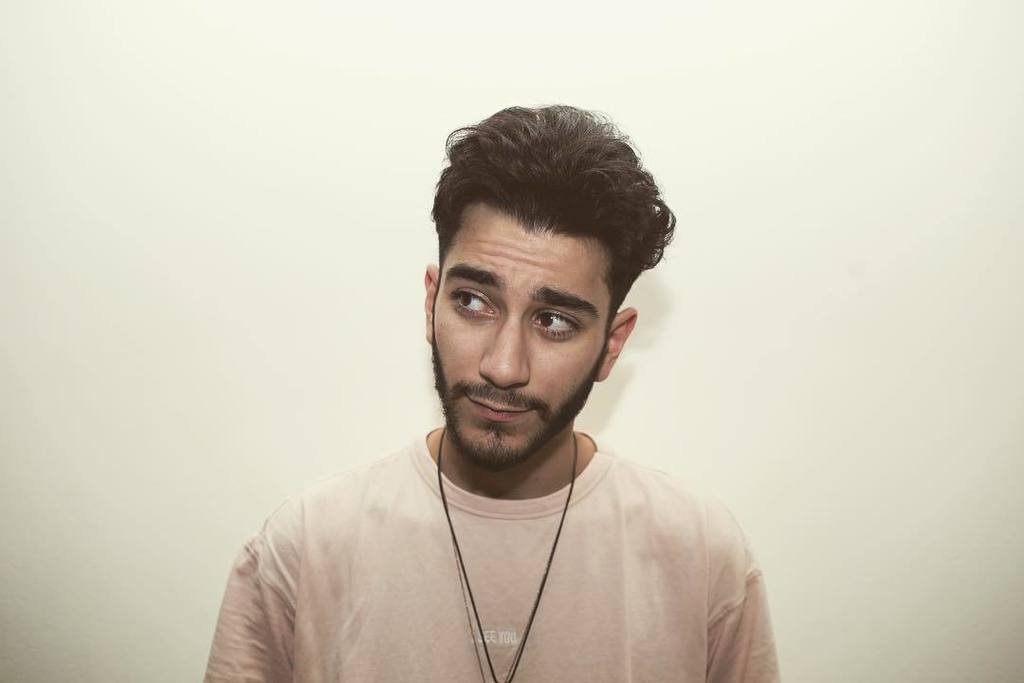 delivers an artful, grainy, and bluesy hybrid of R&B, hip-hop, and pop on songs like "Pisces" and "Stay." This weekend La Vie will be in HOB Houston's The Bronze Peacock delivering on that moniker.

With a vocal approach that goes from consoling croon to a fervent howl, this New Jersey-born artist was first highlighted in 2017 with the release of his EP, Found. Since then, he has released several projects and singles like "Napkins," which was featured in the Warner Bros. film, The Sun Is Also a Star. The single has received more than eighteen million streams, while his EP, Breathe., dropped in summer 2019. Riz's most recent work is a collaboration with Rence called "I know" and an acoustic version of his single, "Saturn." He is currently prepping new music and visuals to be released this year'
Luke Combs
"What You See
Is What You Get Tour"
With Special Guests
Ashley McBryde
and Drew Parker
@Toyota Center
Saturday 10/23, 2021 7:00 PM
Doors Open 6:00 PM
ACM, CMA and CMT Award-winning artist Luke Combs makes his way to Toyota Center this weekend with his extended, "What You See Is What You Get Tour".
In May 2020, Combs released the single "Six Feet Apart". The single quickly became popular to listeners as it illustrated the challenges of life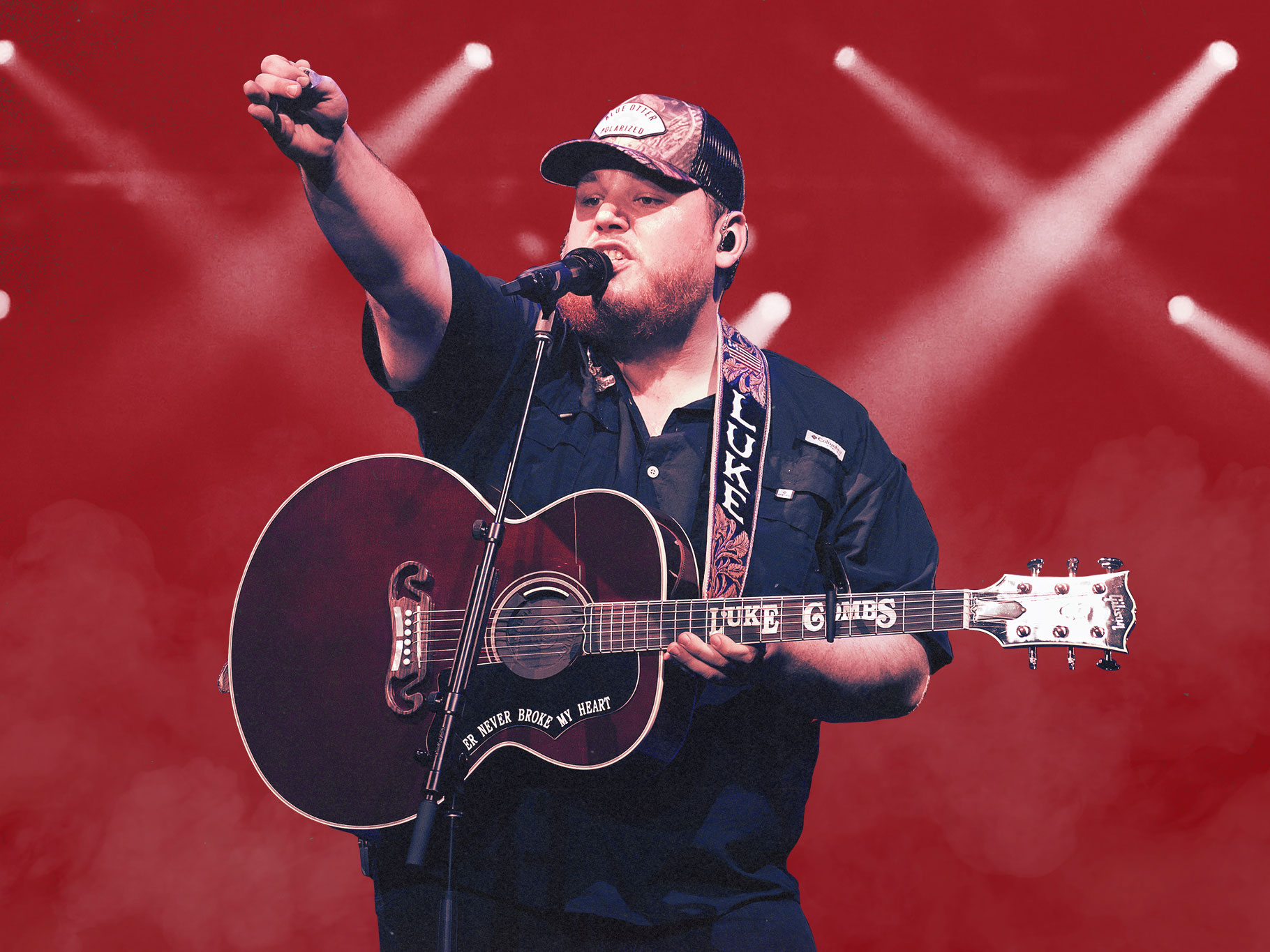 during the COVID-19 pandemic. In June 2020, Combs made his next single "Lovin' on You", which was released on both his second album and the EP The Prequel, which predated the album.
Combs announced a deluxe version of "What You See Is What You Get", titled "What You See Ain't Always What You Get", with five new songs; it was released back in October of 2020. The track "Forever After All" set streaming records in country music on Apple Music and Spotify.
In the peak of his career, Luke Combs works had hit an all-time high, therefore, making him recognized among the best country music artists. Among the accolades, he earned during his career included the country music associations award as a new artist of the year and the iHeartRadio Music Awards as a new country artist of the year in 2017 and 2018, respectively.
Additionally, Luke Combs and his music were nominated in numerous awards including the Grammy awards. To date, Luke Combs still ranks as a great country song artist with his works ranking among the top on music charts.
Luke Combs guest, Ashley McBryde was forced to postpone a few concerts following a horseback riding accident in Montana, while on her tour. The accident resulted in a concussion and the need for stitches on her scalp, she was "not able to walk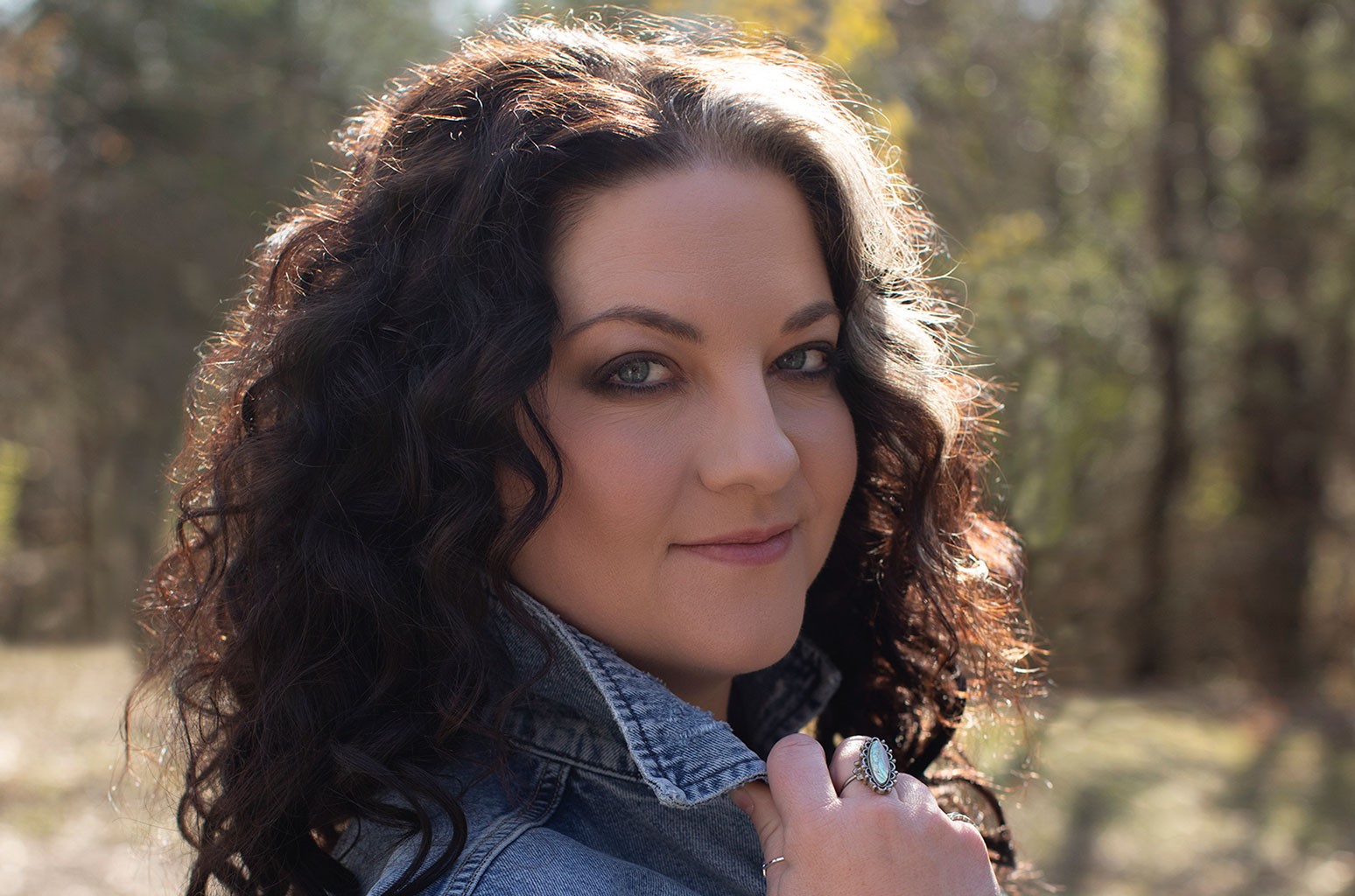 without assistance." reported Billboard.com a few weeks ago.
"A few of us went to ride horses on a ranch in Montana before the scheduled show," McBryde wrote in a note posted to her Facebook page and her Instagram Stories. "I'm not an inexperienced horseman by any means, I grew up riding a fair amount. The horses we were on are ridden a lot and cared for each day. Very good horses."
This weekend McBryde will be making a guest appearance with Luke Combs on his "What You See Is What You Get Tour".
It takes some folks 10 years to make a name for themselves in Music City, but in the three short years that Drew Parker has lived in Nashville, TN, he has been able to accomplish things he never dreamed were possible. Parker will also perform at Luke Combs concert.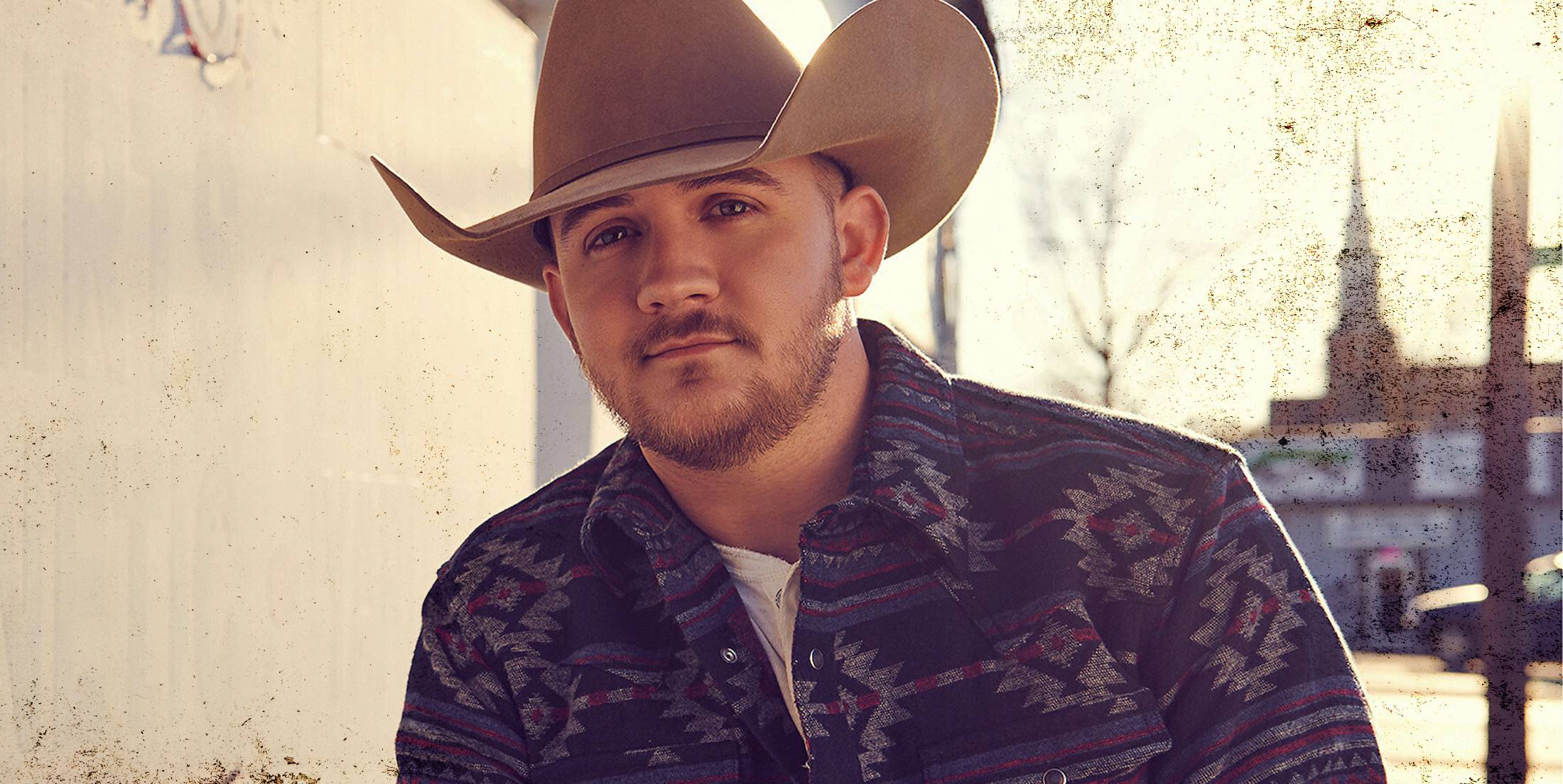 Parker made the move to Nashville, Tennessee in 2015 and signed a publishing deal with RiverHouse/WarnerChappell in 2017. He is a co-writer on Luke Combs' debut platinum record "This Ones For You", Jake Owen's single "Homemade" and Luke Combs' "1,2 Many".
Dance of Asian America Presents
Asia To The World
@Miller Outdoor Theatre
Friday 10/20/2021 7:30 PM
This weekend at Miller Outdoor Theatre Dance of Asian America presents its annual "Asia To The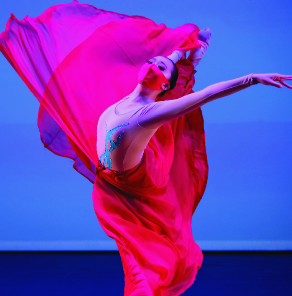 World" performances. Surround your senses with amazing cultures, mesmerizing music and sensational costumes and movements.
This performance is fun and exciting for the whole family.
Dance of Asian America promotes and preserves the rich cultural heritage of China through authentic Chinese dance. In doing so, DAA sustains traditions, builds international ties, educates Houstonians in cross-cultural understanding, and fosters new generations of professional artists.
DAA reaches over 50,000 people annually through over 50 free city-wide performances, educational programs for youths and community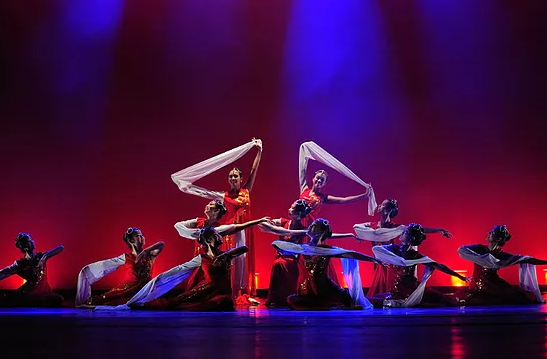 events.

Each year, DAA stages entirely new repertoire of award-winning dances from China on DAA's professionally trained local dancers. Dances are staged by the award-winning dancers from China as well as DAA's local artistic team.
In "East Meets West," DAA dancers collaborate with top-ranking local companies such as Houston Ballet, Ad Deum Dance Company, Revolve Dance Company and others to unite dances from the east and west. In "Splendid CHINA," DAA dancers collaborated with award-winning guest artists from China's top dance companies such as the China Dancers Association, Shanghai Dance Company, Beijing Song and Dance Troupe.
Miller Outdoor Theatre
Hermann Park
6000 Hermann Park Dr
Houston, TX 77030
Directions click here
(832) 487-7102
The Millennium
Tour 2021
featuring Omarion
Bow Wow, Ashanti
Pretty Ricky, Soulja Boy
Lloyd, Ying Yang Twins.
and Sammie
@Smart Financial Center
Saturday 10/23/2021 8:00 PM
Doors Open 7:00 PM
It's been a little over a year since the 2020 Millennium Tour was rescheduled due to the COVID-19 pandemic. The tour originally began in 2019 and was planned to run through 2020 before it was postponed. But now, with the nation opening up, the tour is contiunig making its way to Sugarland's Smart Financial Center.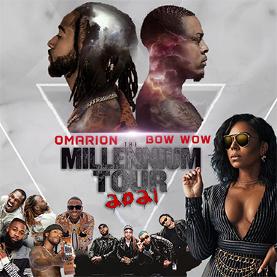 The tour has had great success in the venues its perfromed in with its star performer's
Omarion and Bow Wow. But last weekend HipHopdx.com reported Bow Wow had a break down.

"Following a stop at the Greensboro Coliseum in Greensboro, North Carolina, the former child star went on an extended Twitter tirade about what he's allegedly experiencing on the road in the wee hours of Saturday (October 16, 2021).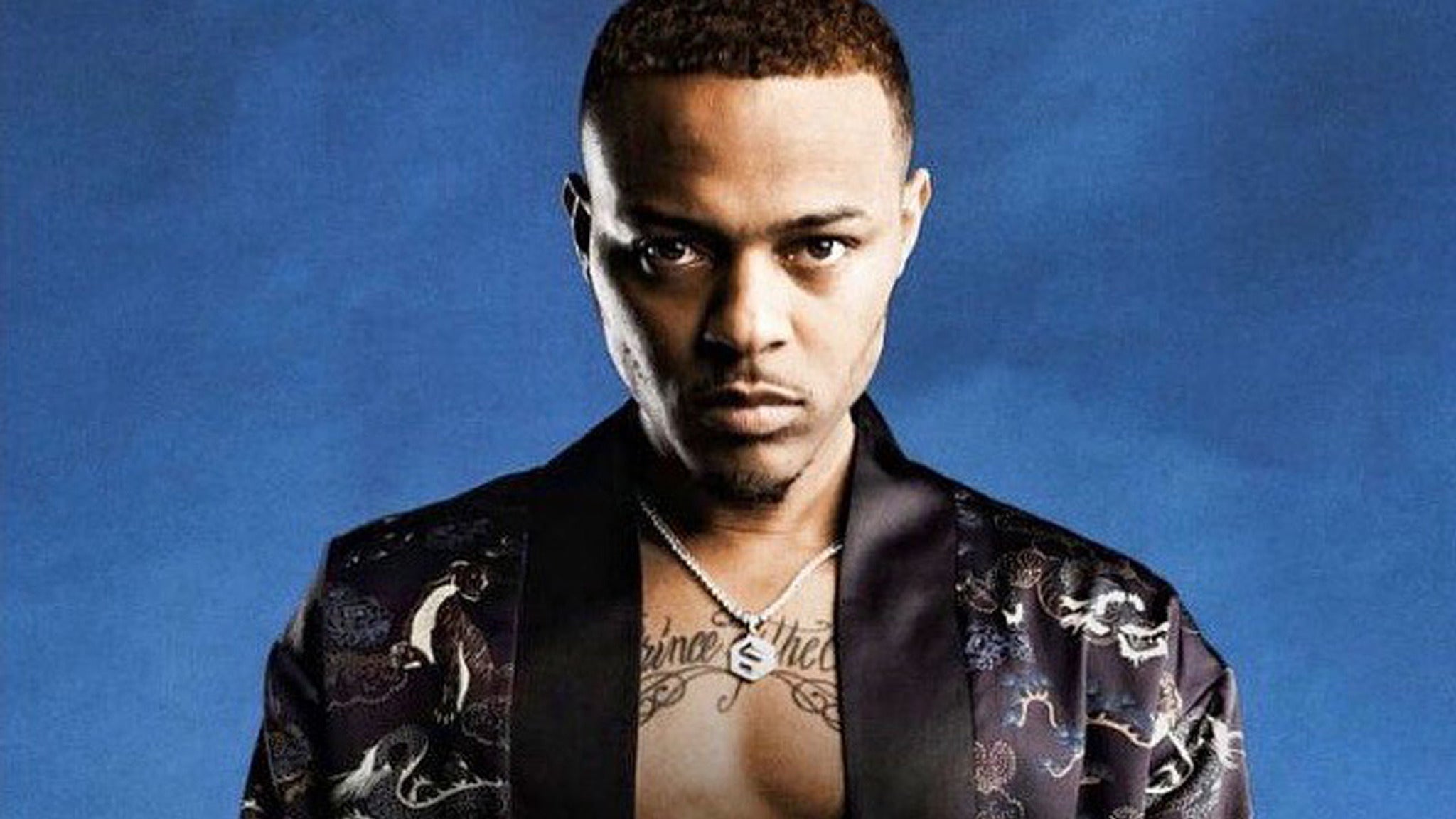 "Too much bitching and complaining on this tour! Im bussn cats asses EVERY NIGHT! Every night they try and complain and take something away from me! I give 1000% and yall know it! ATL I HOPE YALL SHOW TOGETHER! IMA BUSS YALL ASS FOR 45 mins straight! TRY ME!"
Bow Wow then threatened to quit the tour altogether, adding, "This might be my last show! I've had enough!"

The 34-year-old rapper/actor also claimed he was given minimal stage time and regretted agreeing to the run in the first place.
"Heres the truth!" he continued. "I do 15 min EVERY NIGHT! I cant even do my full songs. AND I STILL BE BUSTING FOLKS ASS! think the fans dont complain about my set being 15 mins? Only way i show up tonight if i do my full set! Straight up!
"I knew I shoulda waited this out. Shoulda rested up and did 2022 with my bro @chrisbrown."
The tour continues this weekend at Smart Financial Center with or without the rapper.
Houston Symphony
Classical Concert
@Jones Hall
Mendelssohn's Scottish Symphony
Be transported to a world of ancient ruins and windswept Highland beauty with Mendelssohn's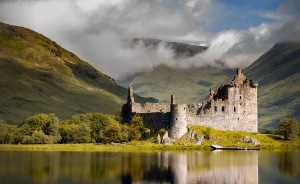 enchanting Scottish Symphony, inspired by the composer's trip to the British Isles. Acclaimed British conductor Jane Glover leads these performances, which also feature music of Ethel Smyth, and Prokofiev's effervescent Symphony No. 1. Plus, Principal Bassoon Rian Craypo shines in Variations on an Arietta by Pergolesi.

www.houstonsymphony.org
Saturday , October 23, 2021 8:00 PM
615 Louisiana St, Houston, TX 77002
Directions (map)

Saturday 10/23/2021 7:00 PM
Door Open 5:00 PM
Pit Party Open – 2:30 PM

Monster Jam® is an action-packed motorsport with world-class athletes locked in intense competitions of speed and skill. Witness heated rivalries, high-flying stunts and fierce head-to-head battles for the Event Championship. Engineered to perfection, these 12,000-pound monster trucks, including the legendary Grave Digger® and Monster Energy®, push all limits in Freestyle, Skills Challenge and Racing competitions. This is full-throttle family fun. This. Is. Monster Jam™.
College Football
Houston Cougars vs. East Carolina
TDECU Stadium
College football on the University
of Houston campus
More info at www.uhcougars.com
Saturday, October 23, 2021 2:30 PM
3847 Holman Street, Houston, TX 77004
Directions (map)
The Beach Boys
@The Grand
Opera House
in Galveston
Saturday 10/23/2021 3:00 PM & 8:00 PM
The Beach Boys mark more than a half century of making music and this weekend the 602's icons will be on Galveston island at The Grand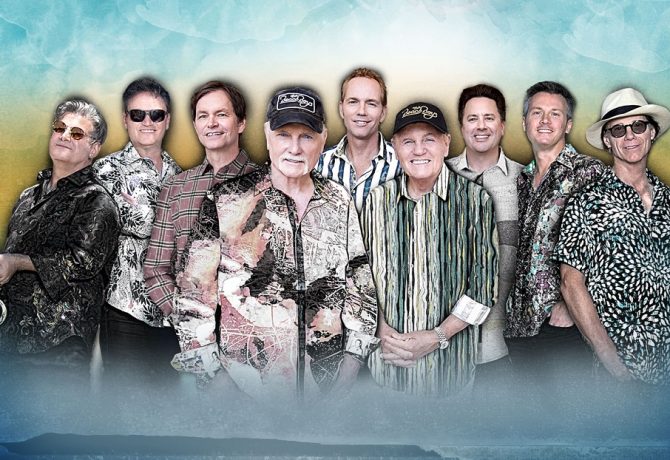 Opera House.
The Beach Boys have become synonymous with the California lifestyle and have become an American icon to fans around the world.
Since the band's co-founder, lead-singer and chief lyricist Mike Love penned the lyrics to The Beach Boys' first hit, "Surfin'" (1961), dozens of the bands chart toppers have become eternal anthems of American youth: "Surfin' USA," "Surfer Girl," "Fun, Fun, Fun," "I Get Around," "California Girls," "Help Me Rhonda," "Barbara Ann," "Good Vibrations," "Wouldn't It Be Nice," "Rock and Roll Music" and "Kokomo."
The Beach Boys have sold over 100 million records worldwide and have received more than 33 RIAA Platinum and Gold record awards. The Rock And Roll Hall of Famers where also honored at the 2001 Grammy Awards with the Lifetime Achievement Award.
With more than five decades of touring under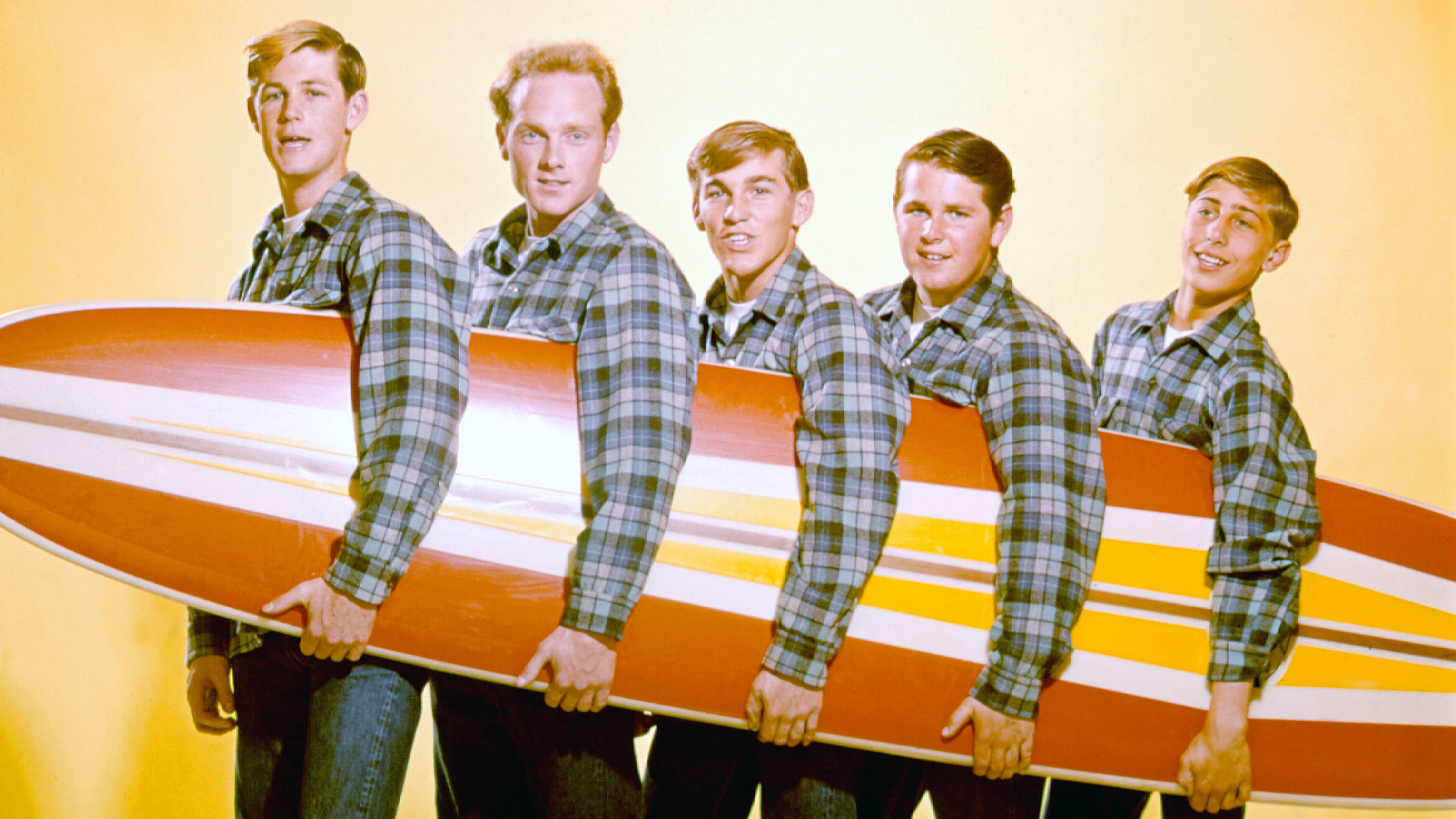 their belts, The Beach Boys have performed more concerts than any major rock band in history.
Sounds Of Summer: The Very Best Of The Beach Boys, Capitol/EMI's 30-track collection of the band's biggest hits, has achieved triple-platinum success with sales of more than three million copies in the U.S. since its release.
The Beach Boys are led by Mike Love, who, along with longtime member Bruce Johnston, musical director Scott Totten, Brian Eichenberger, Christian Love, Tim Bonhomme, John Cowsill, Keith Hubacher and Randy Leago continue the legacy of the iconic band. This concert will not feature Brian Wilson, Al Jardine or David Marks.
The Grand Opera House
in Galveston
2020 Postoffice Street
Galveston, TX 77550
Directions (Map)
Cezanne Jazz Club
Woody Witt Quartet
with special guest Andrew Griffith

Saturday, October 233, 2021 8:00 PM
Drummer Andrew Griffith has been a mainstay
on the Dallas scene for many years.
He comes to Houston to perform
with Woody Witt (saxes)
Damian Garcia (piano) and David Craig (bass).
$15 cover, sets at 8: 00 and 9:45 PM
Cezanne
Inside Birraporetti's
Downtown Houston
500 Louisiana Ave
Houston, TX 77002
Directions (Map)
832-592-7464
Advertise Venue
or Events
on Houston's Weekend Planning Guide
Weekend Houston.net
Contact: editor@Weekendhouston.net
Phone: (832) 949-9691
Playboi Carti
Narcissist Tour
@NRG Arena

Saturday 10/23/2021 8:00PM
Jordan Terrell Carter, known as Playboi Carti makes his way to the Bayou City with his "Narcissist Tour" in NRG Arena.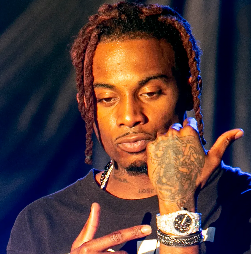 Carter has been described as a "mumble rapper" with his music as "playful, hard-hitting, and very melodic." Complex.com called his style of rapping "spare and repetitive, more concerned with flow and catchy phrases." Briana Younger at Pitchfork.com said that "Carti's music is less about lyricism and more about atmosphere", going on to say that "whatever Carti lacks in substance he makes up in sheer audacity."
Carter is known for his "baby voice" technique, characterized by his voice hitting high pitches with unclear pronunciations and frantic cadences. He has used this technique on popular songs such as "Almeda" with Solange, "Earfquake" with Tyler, the Creator, and "Pissy Pamper" with Young Nudy and Pi'erre Bourne.
The New York Times said Carti's rapping made it appear as if he was "more at ease with the performance of the role than with the actual act of rapping."

He uses Satanic imagery. His style is influenced by vampire movies. New Orleans rapper, Lil Wayne inspired him to freestyle all of his raps.
An Evening with
C.S. Lewis & J.R.R. Tolkien
@The Hobby Center
Zilkha Hall
Saturday 10/23/2021 4:00 PM & 8:00 PM
Sunday 10/24/2021 2:00 PM

Lewis & Tolkien is a play set in Oxford's Eagle & Child pub. Aging and legendary authors, J.R.R. Tolkien and his great friend C.S. Lewis, meet for what turns out to be the very last time.
They were lions of 20th century British fantasy, giants of a literary genre that reached millions of readers, young and old alike, with mystifying adventures to entertain and deep truths to move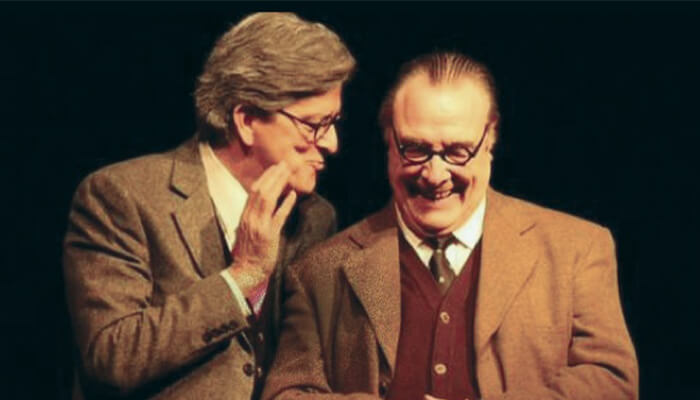 people's hearts. C.S. Lewis (The Chronicles of Narnia) and J.R.R. Tolkien (The Lord of the Rings) were also distinguished faculty members at Oxford University and participants in a literary group known as the Inklings. Their robust philosophical discourse served an uncommon friendship that was not without its differences. Life's circumstances and, sometimes, unresolved disagreements forced an uncomfortable season of estrangement.

In Lewis & Tolkien we join "Jack" and "Tollers," as they knew each other, at Oxford's historic Eagle and Child pub for one last visit, tempered by thawing humor, confession and reconciliation.
Note:All patrons ages 2 and older will be required to show either proof of a negative COVID-19 test result or proof of vaccination, and photo identification. Patrons ages 18 and older must bring a photo ID that matches the name on the proof. Guests younger than age 18 without ID must be accompanied by an adult with proper identification. Please click HERE for more information on the Hobby Center's Health & Safety protocols.
The Hobby Center
for the Performing Arts
800 Bagby Street
Houston, TX 77002
(713) 315-2525
Directions (Map)
This weekend @Houston's Improv
Cristela Alonzo
@Houston's Improv
Thursday 10/21/2021 8:00 PM
Friday 10/22/2021 7:30 PM & 9:45 PM
Saturday 10/23/2021 7:00 PM & 9:30 PM

Cristela Alonzo made history in 2014 when she became the first Latina to create, produce and star in her own network sitcom, "Cristela" for ABC. During that same year, she split her time between LA and NYC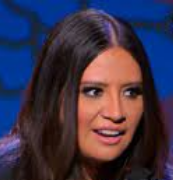 to serve as one of ABC's favorite guest hosts on their hit daytime talk show, "The View". In 2017 Cristela made history again when she became the first Latina lead in a Disney Pixar film when she voiced the part of "Cruz Ramirez" in Cars 3. Currently you can see her stand-up special, Lower Classy on Netflix.
Cristela established herself in the stand-up world with her half hour special for Comedy Central and numerous appearances on "Conan," "The Late Show with David Letterman," "Jimmy Kimmel Live," and "The Late Late Show with Craig Ferguson." She has topped multiple comedy power¬player lists including "Variety's Top 10 Comics to Watch," "Top 10 Comedy Acts to Watch" by LA Weekly, Time Out's "Comics to Watch," and "One of the 50 Comedians You Should and WILL Know" by Vulture. Cristela can also be seen in Sony Pictures' film "Angry Birds". Originally from San Juan, Texas—Cristela is based in Los Angeles, and when not on the road, can be found performing at various area clubs, including her home club The Comedy and Magic Club in Hermosa Beach.
The Improv
7620 Katy Freeway Space
455 Houston, TX 77024
Directions
Buy tickets over the phone:
713-333-8800
Risala Foundation's
Re-Awakenings Concert
Friday, October 15, 2021 7:30 PM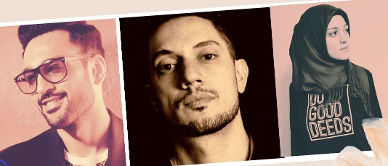 Risala is pleased to announce Re-Awakenings – an open air concert featuring world-renowned singer and songwriter Ali Sethi, Syrian-American rapper Omar Offendum, and spoken word artist Amal Kassir. You are cordially invited to a spiritual concert celebrating the human spirit and the diversity of the Islamic tradition. Enjoy the beauty, the artistry, and the depth of the Islamic tradition – mixing East and West and the modern and the ancient. Bring your lawn chair and a friend. We can't wait to see you!
Sugarland Town Square
Located at Highway 6 and U.S. 59
Sugar Land, TX 77479
Directions (Map)
281-242-2000
Lyrics on the Lawn
Featuring
Legendary Rhythm Bandits
Friday, October 22, 2021 7:30 PM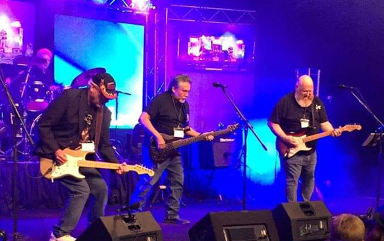 We're turning the Plaza into one big party, so come hang out and have some fun with family and friends while listening to live music from The Legendary Rhythm Bandits. The band is Legendary because the players have over 100 years of combined band experience! Its Rhythm is self-evident as the beat of the drums and the thump of the bass bring crowds to their feet. The Bandits "borrow" from all genres of great music, including Classic Rock, Country, Jazz, Soul, and Rhythm & Blues. The Legendary Rhythm Bandits rock every type of venue, whether it's a Texas Honky-Tonk, a Rock and Roll Club, or a smoky Blues Bar. A crowd favorite at their previous Sugar Land Town Square shows, The Legendary Rhythm Bandits are sure to entertain.

Sugarland Town Square
Located at Highway 6 and U.S. 59
Sugar Land, TX 77479
Directions (Map)
281-242-2000

Friday, October 29, 2021 7:30 PM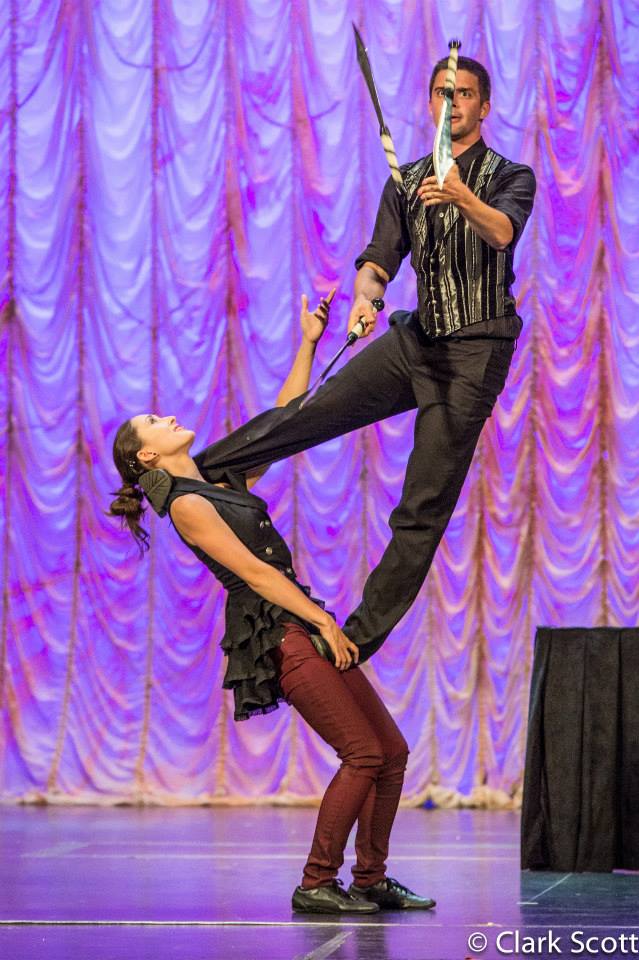 Jump start your Halloween weekend with big laughs and huge gasps with a world-champion magician and circus artist featuring magic, juggling, hand balancing, wirewalking and acrobatics! Hailing from New Orleans, The Crescent City, they have entertained corporate and collegiate audiences across the country and even overseas. Their original stage work has earned them six international titles, performances at London's prestigious Magic Circle Theater and an appearance on The Tonight Show with Jay Leno. Meet the Circus here!
Sugarland Town Square
Located at Highway 6 and U.S. 59
Sugar Land, TX 77479
Directions (Map)
281-242-2000
The Art Museum of Texas
@Sugraland Town Square
Established in 2020, Art Museum TX is a not-for-profit institution in Fort Bend County,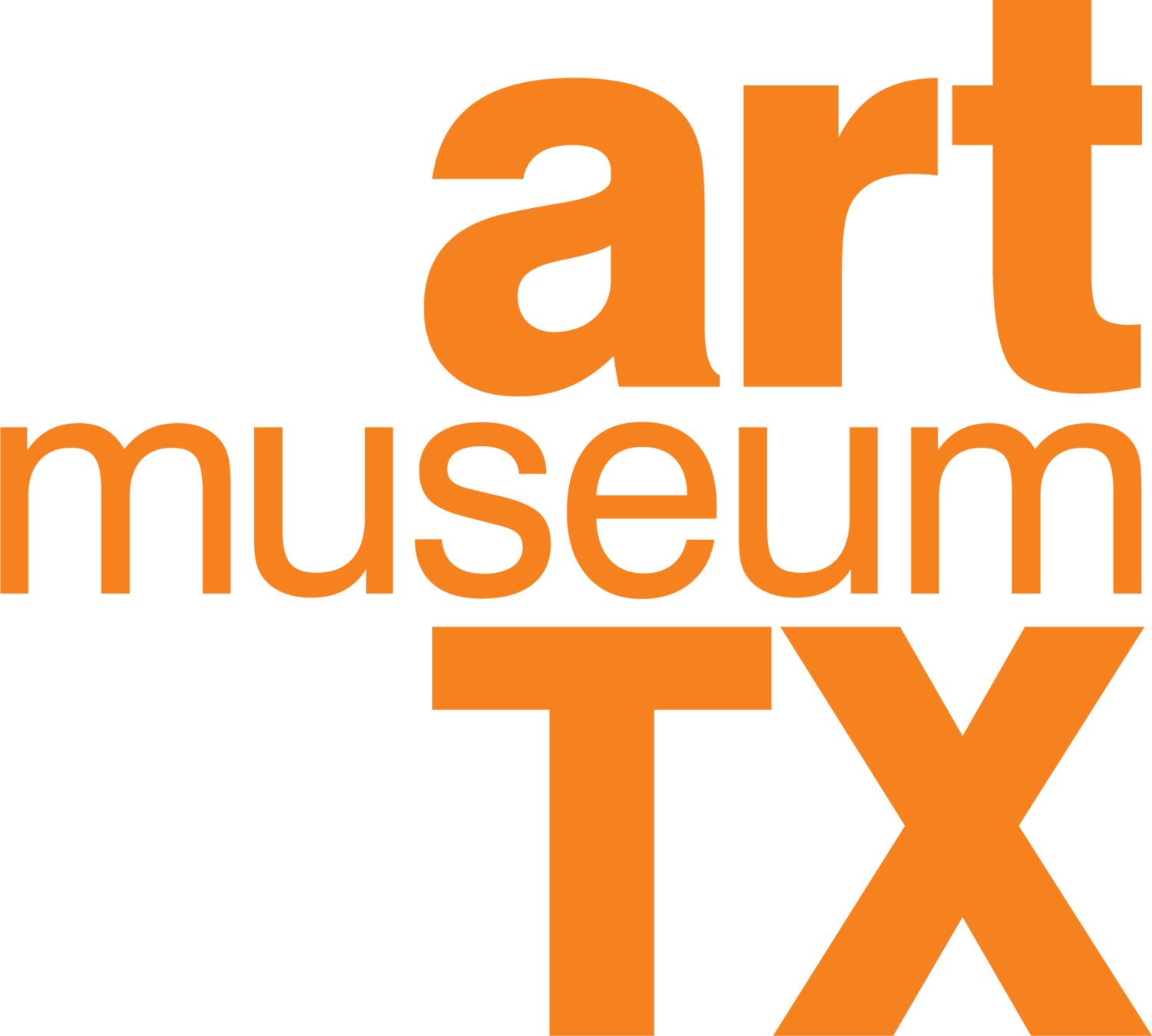 Texas, dedicated to presenting the region's contemporary art to the public. Art Museum TX provides an interchange for visual arts of the present and recent past, presents new directions in art, strives to engage the public, and encourages a greater understanding of contemporary art through education programs.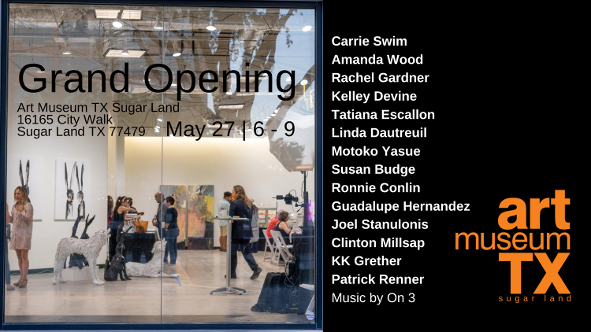 Art Museum TX is a museum dedicated to reaching our Fort Bend area population from one end of the region to the other, reaching throughout the surrounding areas and growing a wider audience. Art Museum TX is introducing art to so many. We bring art to YOU by opening our art space where YOU already frequent! We are in THE NEIGHBORHOOD!
Art Museum TX
16165 CITY WALK
SUGAR LAND TX 77479
Directions
Admission Free
Suggested Donation $5.00
Houston's Online Weekend Entertainment Guide
Looking for that Saturday weekend event and can't find it
try our custom "Google Search"