Saturday
October 15th, 2022
Weekend Saturdays is updated continuously

Travis Tritt
and Chris Janson
@713 Music Hall
Saturday 10/15/2022 7:30 PM
This weekend at LiveNation's 713 Music Hall in Houston POST will be Travis Tritt and Chris Janson.
(From All Music.com-Stephen Thomas Erlewine) A versatile Grammy Award-winning singer, songwriter, and actor, Travis Tritt was one of the leading new country artists of the early '90s, holding his own against Garth Brooks, Clint Black, and Alan Jackson. He was the only one not to wear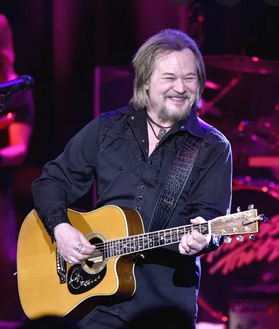 a hat and the only one to dip into bluesy Southern rock. Consequently, he developed a gutsy, outlaw image that distinguished him from the pack and helped propel him to the top of the charts with platinum-selling records like Country Club. It's All About to Change, and T-r-o-u-b-l-e. His recorded output slowed in the 2000s and beyond, but efforts like The Storm (2007) and Set in Stone (2021) had little problem finding their way into the upper echelons of the country music charts.
Read more @All Music.com (Click Here)
Travis Tritt - Anymore (from Live & Kickin')
(From All Music.com-Steve Leggett) Possessing an easy swagger and sly sense of humor, Chris Janson carved out a niche that resided somewhere between the party-hearty bro country of the 2010s and the brawny country-rock of Eric Church. Janson cut his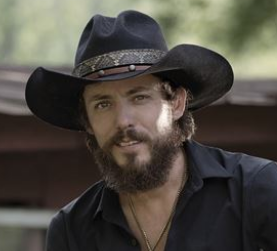 teeth as a professional songwriter, penning Tim McGraw's "Truck Yeah" and Justin Moore's "Off the Beaten Path," prior to cutting "Buy Me a Boat," a lean and funny tune that gave him his breakthrough hit in 2015. Janson moved toward a breezier style on his subsequent hit "Fix a Drink" and 2019's Real Friends, but with All In in 2022, he emphasized the grittier elements of his music, partially through collaborations with Church.
Read more @All Music.com (Click Here)


713 Music Hall
In POST Houston
401 Franklin Street
Houston, TX 77201
Directions (Map)
Phone: (832) 204-6920
Kaivon
@White Oak Music Hall
Downstairs
Saturday 10/15/2022 8:00 PM
(From Everipedia.com-Earchive) Kaivon became inspired to start making electronic music after attending Coachella 2014, which featured artists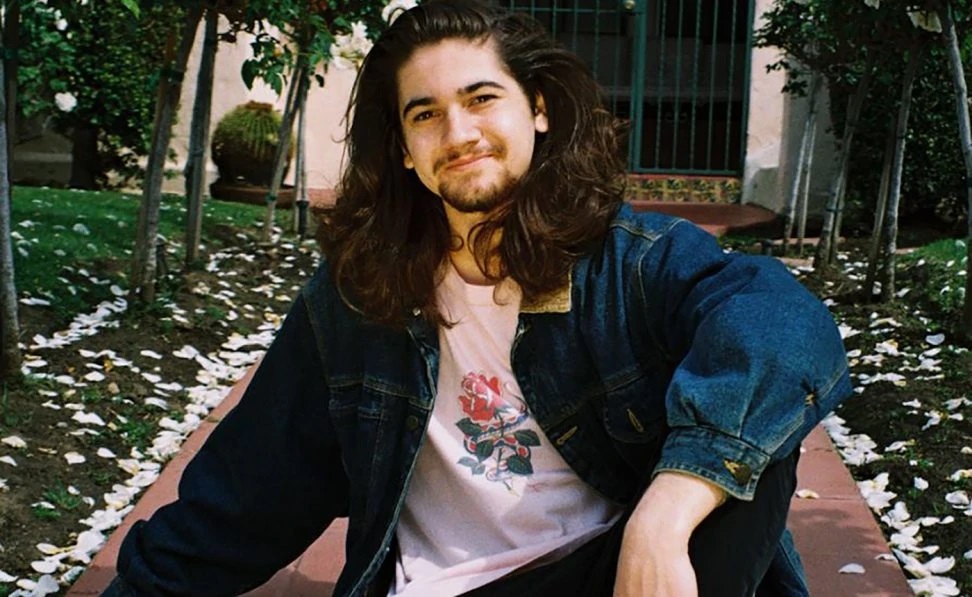 like Zedd, Chromeo, and Martin Garrix. Prepared to play on the same stages that once inspired him, Kaivon began to pursue the road less traveled and began producing.
Kaivon's style of music is influenced by artists like RL Grime and Skrillex. Tracks like "Reborn" and "Let Me Go" are melodic yet powerful future bass bangers that are sure to get listeners feeling emotional. Each one of his songs has a completely different feel, but they are all imaginative nevertheless.
Kaivon recently established his presence on the scene with his impromptu debut single releases all following a theme of "rebirth." Through these single releases, Kaivon aims to tell the story of how one can lose themselves over the course of their lives, and then be reborn into their true beings. Evidently, Kaivon's message has resonated with his audience as he has already garnered worldwide fans since his debut. Kaivon has emphasized that he only wants to put out solo originals for the time being because he wants his true, vulnerable self to be conveyed to the world.

"We all experience a point in our lives where we reevaluate everything we have done to that point and decide whether we continue this life, or we decide to be symbolically reborn into a new one."
Kaivon has been reborn and wants to tell his story to the world through music. However, his main goal is to inspire others to be reborn into their true self in their own unique and spiritual way.
"I want to make music that inspires people to be the true versions of themselves. That makes people feel feelings they have never felt before. To make people live in the present moment for just a second because those moments when we are all hand in hand and time stops… are the most beautiful sights I have ever seen."
Read more @Everipedia.com-Earchive
(Click Here)
White Oak Music Hall
2915 N Main Street
Houston, TX 77009
Directions (Map)
Phone: (713) 237-0370
The Black Keys
with Band of Horses and The Velveteers
@Cynthia Woods
Mitchell Pavilion
Saturday 10/15/2022 7:30 PM
Gates Open 5:30 PM
The Black Keys continue to make up touring ground since the pandemic with a perform in The Woodlands this weekend. Recently Dan Auerbach talked up how finishing up their latest album with drummer Patrick Carney is as exciting as touring,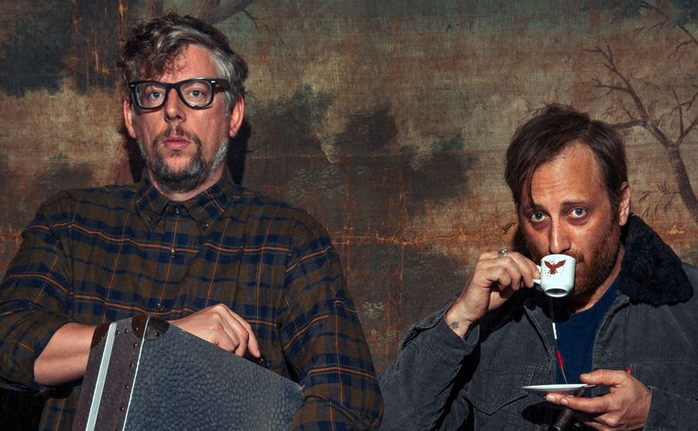 Auerbach spoke to azcentral.com, "We're both just totally addicted to recording even now," he says. "I don't know what it is. But we get such a Auerbach high off getting in there and creating something out of nothing, pulling songs out of thin air. It's like this magic trick we learned to do when we were 16 and we never stopped. We never got tired of the trick."
(From All Music.com-Matt Collar) Originally a raw, visceral blues-rock outfit inspired by the likes of such juke joint rockers as Junior Kimbrough, the Black Keys expanded their purview after mastering their garagey roar with Rubber Factory in 2004. Making the leap to the major-label Nonesuch, the duo of guitarist/vocalist Dan Auerbach and drummer Patrick Carney dove into heady psychedelic territory, sometimes assisted by producer Danger Mouse. The band's collaborations with the adventurous hip-hop producer opened the doors to a variety of sounds, colors, and textures, a broadened palette they'd channel onto sharp songs on their platinum-selling albums Brothers and El Camino, both arriving in the early years of the 2000s. After the trippy 2014 album Turn Blue, the Black Keys took an extended hiatus through the back half of the 2010s, during which time Auerbach set up his Easy Eye Sound studio and label. The duo returned with renewed vigor on 2019's Let's Rock, maintaining that momentum through the blues covers album Delta Kream in 2021 and the rollicking Dropout Boogie in 2022.
The Black Keys - Wild Child
Natives of Akron, Ohio, Dan Auerbach and Patrick Carney formed the Black Keys in 2001. They released their debut, The Big Come Up, in 2002, receiving strong reviews and sales, and leading to a contract with Fat Possum by the end of the year. That label released Thickfreakness, recorded in a 14-hour session, in the spring of 2003, and the Keys supported the album with an opening tour for Sleater-Kinney. Their momentum escalated considerably with their 2004 album Rubber Factory, which not only received strong reviews but some high-profile play, including a video for "10 A.M. Automatic" featuring comedian David Cross. Read more @All Music.com (Click Here)
Cynthia Woods Mitchell Pavilion
2005 Lake Robbins Drive
The Woodlands, TX 77380
Directions (Map)
(281) 364-3010
[Disclaimer]
Houston's Weekend Planning Guide participates in various affiliate marketing programs, which means, we receive paid commissions on purchases made through our links to retailer sites.Our editorial content is not influenced by any commissions we receive.
Skip Marley
HOB Houston
In GreenStree
The Bronze Peacock
Saturday 10/15/2022
Doors Open 7:00 PM
(From All Music.com-Andy Kellman) The maternal grandson of Bob Marley, Skip Marley is part of the legendary reggae family that also includes his mother, Cedella, and uncles Ziggy,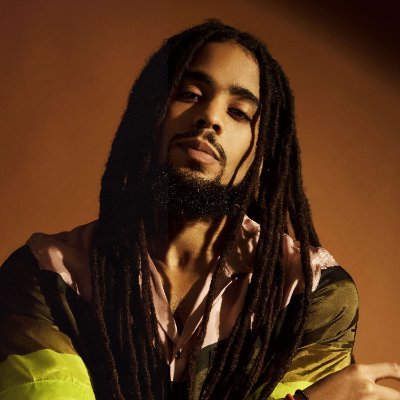 Stephen, and Damian Marley, yet his own sound adds touches of contemporary pop, rap, and rock forms. He first rose to prominence after being featured on Katy Perry's 2017 hit "Chained to the Rhythm," which he followed over the next few years with several singles of his own. The languorous "Slow Down," his chart-topping 2019 collaboration with H.E.R., was included on his debut EP, Higher Place, the following year.
Skip Marley, Ayra Starr - "Jane"
Born in Kingston, Jamaica and raised in Miami, Florida, Skip is a self-taught musician and first performed at the age of 15, when uncle Stephen prompted him to sing the chorus of "One Love" on-stage. In 2016, Skip debuted on the family's Island-distributed Tuff Gong label with the ballad "Cry to Me." His breakout year was 2017. After he signed with Island Records proper, he debuted on the label that February with the dramatic, pop-oriented anthem "Lions." A week later, Katy Perry released "Chained to the Rhythm," a collaboration with Skip, and the two performed it at the 59th Annual Grammy Awards. The single quickly became a Top Ten pop hit in several countries. Read more @All Music.com (Click Here)

Also that evening at HOB Houston its Sean Heyl in the Restaurant & Bar and Vacations perfroming their "Return to the Wildwest Tour".
HOB Houston
in GreenStreet
1204 Caroline St.
Houston, TX
(888) 402-5837
Directions (Map)
The Titans of R&B
Johnny Gill, Ralph Tresvant
& After 7
@Smart Financial Center
Saturday 10/16/2022 8:00 PM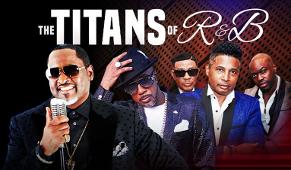 This will be an evening of throw backs from the 80's and 90's with these R&B crooners. If you're under 30 years old, "crooner" is not in your vocabulary and probably will never be.

This weekend its Johnny Gill, Ralph Tresvant and After 7 in Sugarland at Smart Financial Center.
100% Money-Back Ticket Guarantee
Tickets for Weekend Houston's Planning guide is provided by Ticket Liquidator a resale marketplace, not a box office or venue. Prices may be above or below face value. Your seats are together unless otherwise noted. If problems with our affiliate call us (832) 304-0701
Johnny Gill
(From All Music.com-Andy Kellman) When he scored his first of eight Top Ten R&B singles in 1984 with the Stacy Lattisaw duet "Perfect Combination," Johnny Gill sounded less like a teenager than he did a mature contemporary of Peabo Bryson and James Ingram. Although the ballad didn't necessarily jump-start the singer commercially, he was added to the lineup of New Edition in time to record the multi-platinum Heart Break (1988), which broadened his audience. This soon led to a true solo breakthrough with Johnny
Gill (1990), a platinum and Grammy-nominated hit perfectly coordinated with the commercial peak of new jack swing, a style that suited his deep and sometimes growling baritone. After two more gold solo albums, additional success as one-third of LSG with Gerald Levert and Keith Sweat, and continued, if irregular activity with New Edition, Gill tended to his solo career with a trio of studio albums released across the 2010s, capped off with the ballad-rich but stylistically eclectic Game Changer II (2019). Read more @All Music.com (Click Here)
Ralph Tresvant
(From All Music.com-Ed Hogan) Ralph Tresvant sang lead on New Edition's hits and had his own gold number one R&B hit with the silky "Sensitivity." He was the last member to release a solo project of his own. All of the group's previous members had number one R&B hits: Bobby Brown with "Girlfriend " and Ricky Bell, Michael Bivins,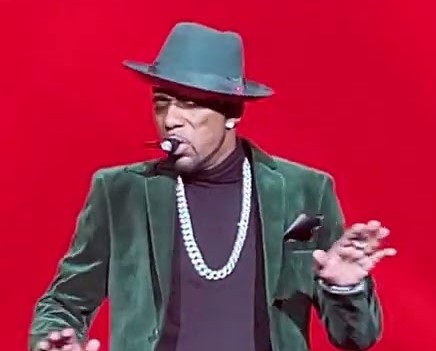 and Ronald DeVoe as Bell Biv DeVoe (aka BBD) with "Poison." Besides this, Tresvant had New Edition's formidable chart success to contend with: four number one R&B singles, "Candy Girl" (gold), "Cool It Now," "Mr. Telephone Man," and "Can You Stand the Rain." Could Ralph Tresvant have hits after New Edition as a solo artist? But then again having Tresvant's record come out after his previous bandmates could be an advantage because he could gauge what his music should be like based on the response of the fans. Read more @All Music.com (Click Here)
Ralph Tresvant - Sensitivity
After 7
(From All Music.com-Andy Kellman) One of the most refined contemporary R&B vocal groups, After 7 arrived near the end of the 1980s and hit the Top Ten of Billboard's R&B/hip-hop chart with their first four albums, led by the platinum After 7 (1989) and gold follow-up Takin' My Time (1992).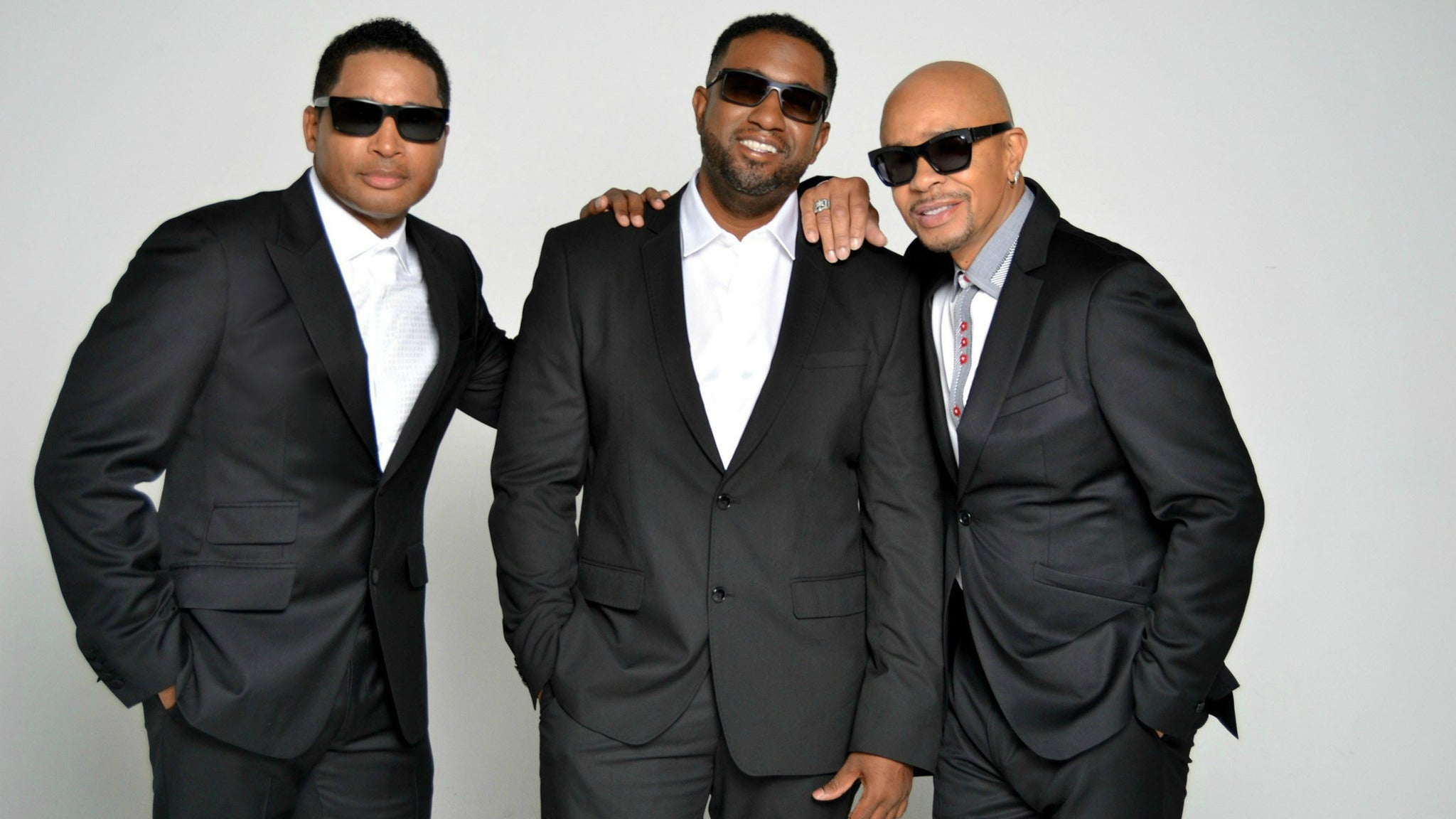 While After 7's hot start occurred during the new jack swing era, the singers' easy harmonies and continued songwriting and production assistance from Babyface and L.A. Reid -- the duo behind "Ready or Not" and the Grammy-nominated "Can't Stop," both Top Ten pop hits -- enabled them to make a smooth transition with Reflections (1995). After a subsequent split, the group reconvened in the mid-2000s to perform, and added to their discography the next decade with Timeless (2016). Originally consisting of Melvin Edmonds, Kevon Edmonds, and Keith Mitchell -- the Edmondses are Babyface's brothers -- After 7 has changed lineups over the decades. Read more @All Music.com (Click Here)
After 7 - No Place Like You
The Art Museum of Texas
@Sugraland Town Square
Established in 2020, Art Museum TX is a not-for-profit institution in Fort Bend County,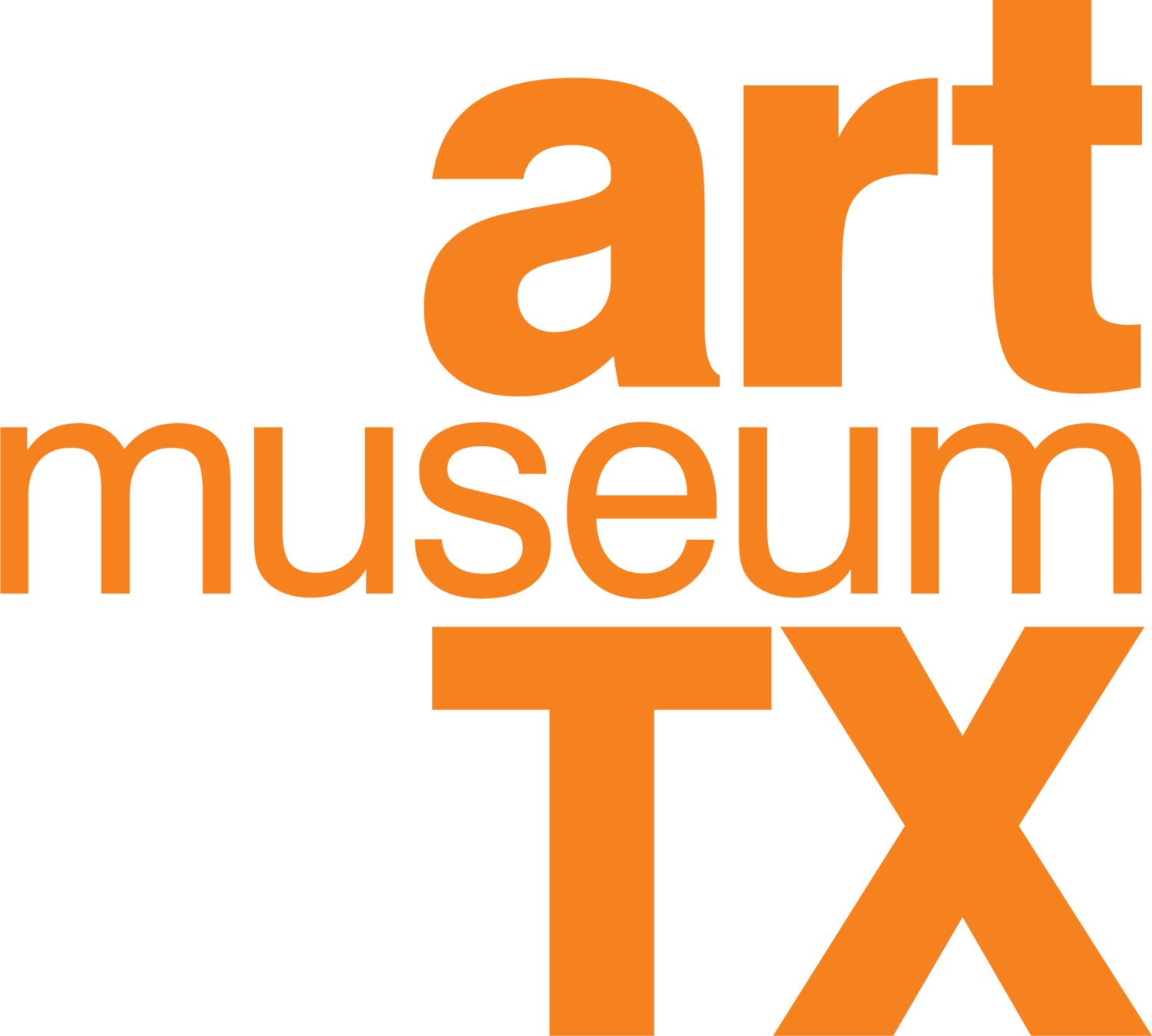 Texas, dedicated to presenting the region's contemporary art to the public. Art Museum TX provides an interchange for visual arts of the present and recent past, presents new directions in art, strives to engage the public, and encourages a greater understanding of contemporary art through education programs.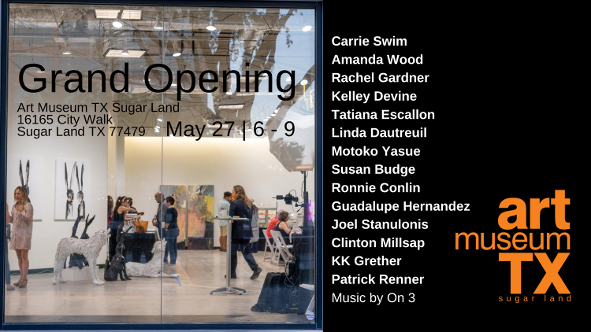 Art Museum TX is a museum dedicated to reaching our Fort Bend area population from one end of the region to the other, reaching throughout the surrounding areas and growing a wider audience. Art Museum TX is introducing art to so many. We bring art to YOU by opening our art space where YOU already frequent! We are in THE NEIGHBORHOOD!
Art Museum TX
16165 CITY WALK
SUGAR LAND TX 77479
Directions
Admission Free
Suggested Donation $5.00
Houston's Online Weekend Entertainment Guide
Looking for that Saturday weekend event and can't find it
try our custom "Google Search"