Felipe Esparza
Cullen Performance Hall
Saturday 10/13/2018 8:00 PM
Comedian and actor Felipe Esparza got his start as a comedian all because someone asked him to list 5 goals in life. During a stint in rehab before he was 21, Felipe was asked what he wanted out of life. As a young immigrant growing up in the projects in Boyle Heights (East L.A.) and then as a teenage father with a drug and alcohol problem, it was a difficult task because he had never thought that far ahead.

Among the items on that list, "to be happy", and "be a stand-up comedian" -because of how he connected to an old Bill Cosby album when he was younger. Up until that question, Felipe was under the
impression that life was over at 18.

If you had told him back then that all this life experience would one day make people laugh, he wouldn't have believed it. From being raised in the projects in a family of 9 living in the most gang
-infested neighborhood in the country to winning NBC's "Last Comic Standing", to selling out live comedy shows all over the country and being able to act in TV shows and movies, Felipe's life has been anything but boring.
After the 16-year "overnight success" of winning Last Comic Standing, Felipe
went on to produce his first hour long stand-up
comedy special, "They're Not Gonna Laugh
at You" (now on Netflix)

He worked for years as a stand-up comedian, opening on the road for fellow comedians such as Gabriel Iglesias and Paul Rodriguez, then took a leap of faith and went out on his own -which led to very little income and opportunity at first.
After the 16-year "overnight success" of winning Last Comic Standing, Felipe went on to produce his first hour long stand-up comedy special, "They're Not Gonna Laugh at You" (now on Netflix). He has also made several TV appearances such as recurring roles on "The Eric Andre Show" and NBC's
"Superstore", TruTV's "World's Dumbest" and "Russell Simmons Presents Stand-Up at the El Rey" and was the spokesman for a national Honda campaign and a national Target Mobile campaign. During his early years as a comedian, Felipe was part of the successful stand-up comedy TV show, "Que Locos" on Galavisión (the only English-speaking show on Spanish television). That show and the resulting tour helped launch the careers of several other Latino comedians such as George Lopez, Gabriel Iglesias and Willie Barcena.

Today, in addition to his live stand-up touring, Felipe hosts a weekly podcast on the All Things Comedy Network called "What's Up Fool?" that focuses on interesting stories from just about anybody. From renowned author and humanitarian Father Greg Boyle from Homeboy Industries, to actor Damian Chapa (Miklo from Blood In, Blood Out), to the lead detective on the Night Stalker serial killer case, to actor Emilio Rivera (from Sons of Anarchy) to even the "Incredible Hulk" who takes photos with tourists on Hollywood Blvd., Felipe believes everyone has a story to tell about how they got where they are, no matter who they are.

In 2017, Felipe produced his second hour-long stand-up special with his wife Lesa, entitled "Translate This", which premiered on HBO and continues to run on all of the HBO platforms today. He is also developing a sitcom with fellow comedian Dustin Ybarra and writers Bobby Bowman and Peter Murrietta for FOX- Felipe and Dustin will play brothers in a single-camera comedy to be produced by 3Arts Entertainment. Additionally, Felipe and his wife are developing a sitcom based on their marriage. Felipe continues to sell out live stand-up shows in comedy clubs and theaters around the country.
Felipe Esparza
Cullen Performance Hall
4800 University Dr. Houston, TX
Directions
Saturday 10/13/2018 8:00 PM
view tickets
A Celebration of Jazz
featuring Ann Hampton Callaway
and The Urban Knights
with The Jazz Houston Orchestra
@Miller Outdoor Theatre
Saturday 10/13/2018 7:30 PM
Ann Hampton Callaway's live performances showcases her warmth, spontaneous wit and passionate delivery of standards, jazz classics and originals. Callaway is a gifted improviser, taking words and phrases from her audiences and creating songs on the spot, whether alone at a piano or with a symphony orchestra.
Ann has been a special guest performer with Wynton Marsalis and the Lincoln Center Jazz Orchestra, with Keith Lockhart and the Boston Pops at Symphony Hall and Tanglewood and is featured at many of the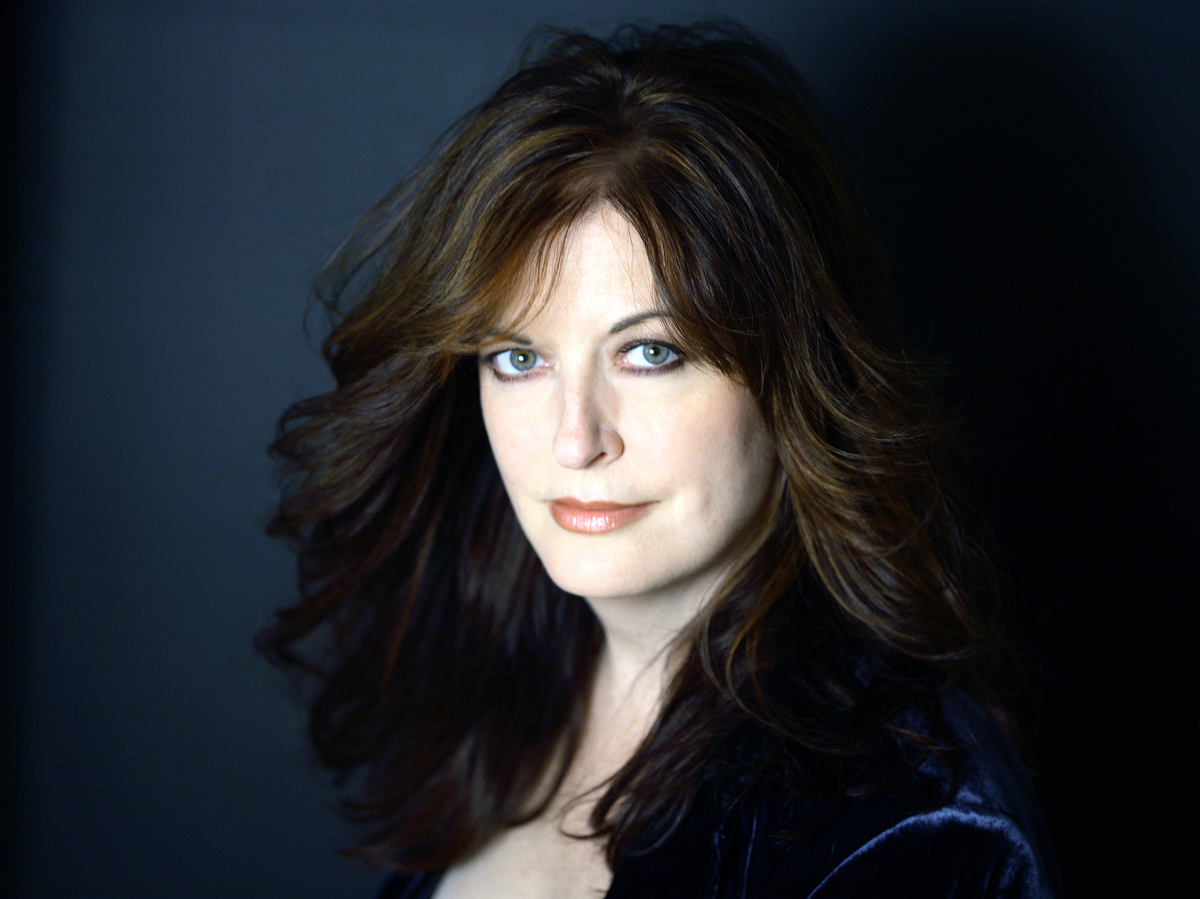 Carnegie Hall tributes. She has sung with more than thirty of the world's top orchestras and big bands, and has performed for President Clinton in Washington, D.C. and at President Gorbachev's Youth Peace Summit in Moscow. Callaway performed with her sister, Broadway star Liz Callaway, in their award-winning show Sibling Revelry at London's Donmar Warehouse. Their act "Boom!," a critically acclaimed celebration of the baby boomer hits of the 60's and 70's, was recorded on PS Classics which debuted in the top 25 on Billboard Jazz.
The Urban Knights, who have performed with Ramsey Lewis for the past ten years, are an all-star jazz, R&B and funk band that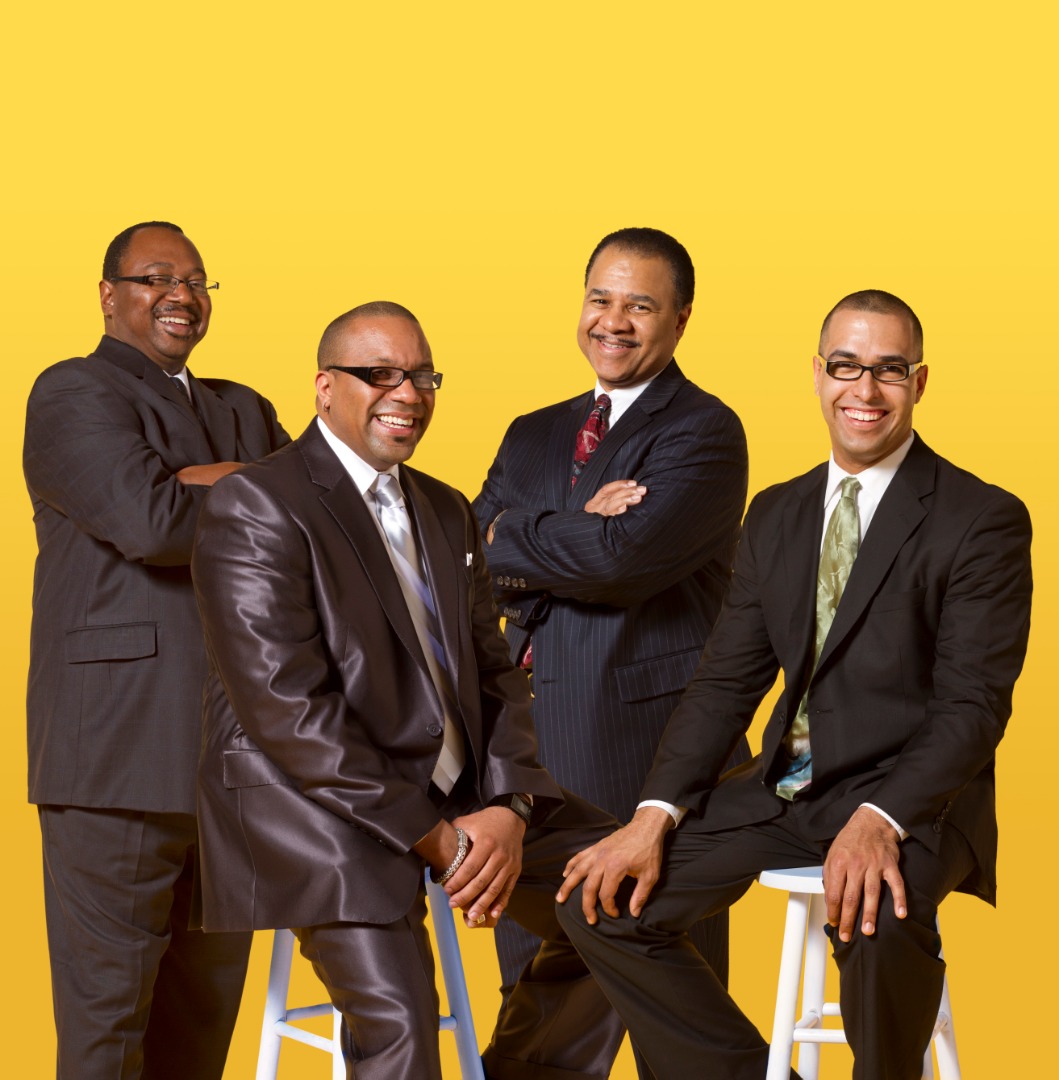 consists of Chicago's finest musicians - Grammy nominated guitarist Henry Johnson who has toured the world with Hank Crawford, Freddie Hubbard, Jimmy Smith, Sonny Stitt, Stanley Turrentine, Joe Williams, and Nancy Wilson. Drummer Charles Heath who has played with Donald Byrd and McCoy Tyner. Bassist Joshua Ramos who has played with Philip Bailey, Marquis Hill and Willie Pickens and Keyboardist Tim Gant who has toured with George Howard, Art Porter, Will Downing, Rick Braun and En Vogue.

The Jazz Houston Orchestra is a swinging, world-class resident jazz orchestra, led by renowned trombonist Vincent Gardner, the Principal Trombonist with Wynton Marsalis and the Jazz At Lincoln Center Orchestra for nearly twenty years, and made up of 15 of the most prominent performing musicians in the world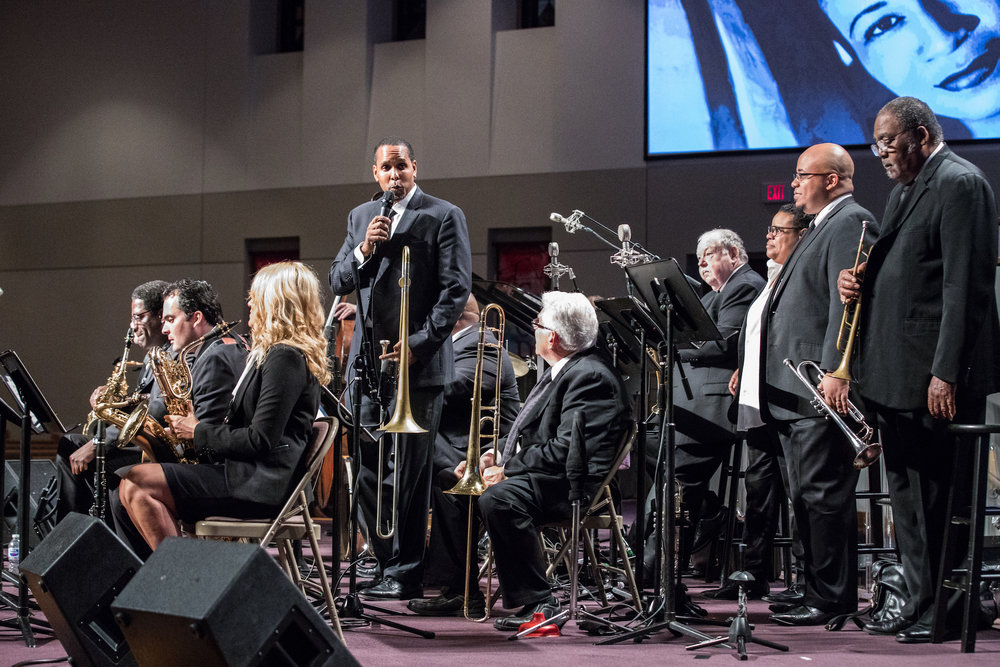 today. The Jazz Houston Orchestra prides itself upon not only performance, but education and community outreach as well. The Jazz Houston Orchestra members travel across the world performing and teaching masterclasses in Brazil, Cuba, Mexico, Europe, the Caribbean, and Australia. Our members have a wealth of experience across all genres including Jazz, Latin, Soul/R&B, Blues, and Country and have toured with the most popular artists of these genres performing today.
Since you are here...
Houston's Weekend Planning Guide is updated on a continuous bias for all in the Greater Houston Area. We haven't put up a paywall or asked anyone to log-in to see our content. We want to keep it that way. We accept advertising, but the revenue from that area is not enough to support us. If everyone who reads our weekend entertainment blog, who likes it and helps to support it, our future would be much more secure. For as little as $1 or more, you can support Houston's Weekend Planning Guide – and it only takes a minute. Thank you.
Houston's Weekend Planning Guide
Fall Events Guide Download is Free


Bayou City Art Festival
@Memorial Park
Friday 10/13/2018 10:00 AM
Sunday 10/14/2018 10:00 AM

For 47 years, The Art Colony Association has held the Bayou City Art Festival in Downtown Houston. The sophisticated outdoor gallery under the iconic Houston skyline transforms the streets of Downtown into artistic avenues bursting with color and culture. This year, we're giving two lucky winners a set of two passes and the opportunity to attend the festival showcasing the works of over 300 of the finest artists and craftsmen in the world, a variety of food options, a creative zone for children, and a stage with ongoing entertainment.
For more information on the event visit: www.artcolonyassociation.org.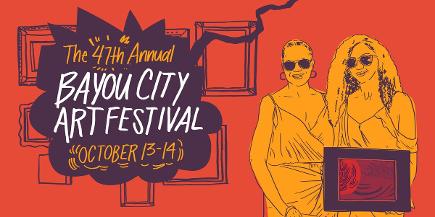 Houston's Online Weekend Entertainment Guide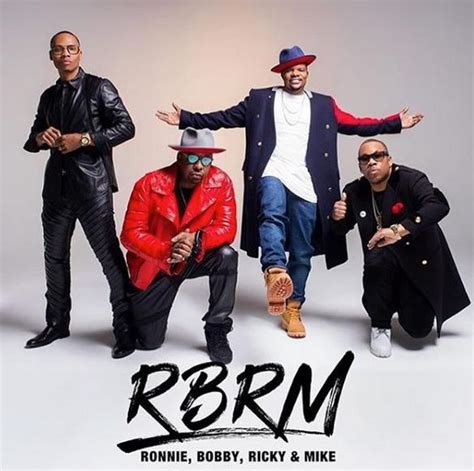 RBRM
Ronnie DeVoe, Bobby Brown
Ricky Bell & Michael Bivins
Smart Financial Center
18111 Lexington Blvd.
Sugar Land, TX
Directions
Saturday 10/13/2018
8:00 PM
view tickets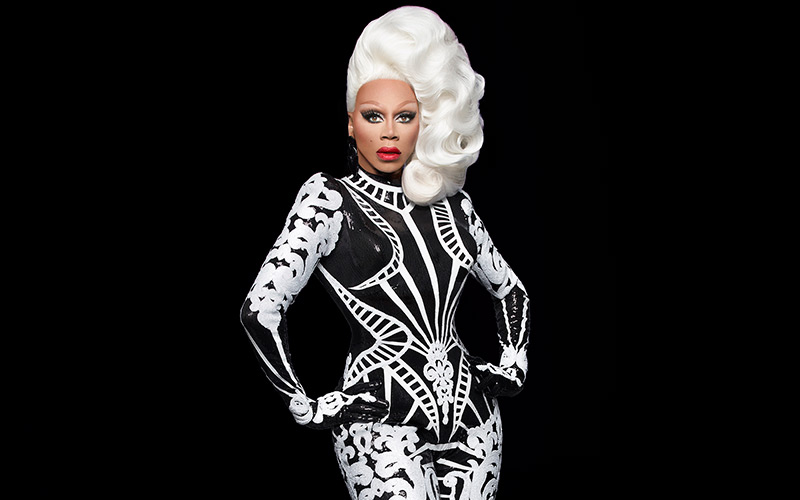 Rupaul's Drag Race
Cullen Theater
501 Texas St.
Houston, TX
Directions
Saturday 10/13/2018 9:00 PM
view tickets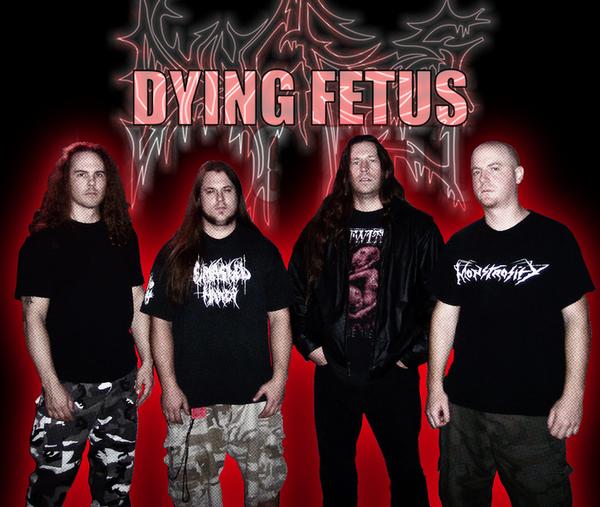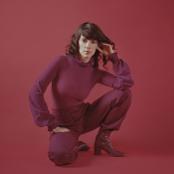 Natalie Prass
HOB-Houston
GreenStreet
1204 Caroline St.
Houston, TX
Directions
Saturday 10/13/2018
8:00 PM
view tickets
Looking for that Saturday weekend event and can't find it
try our custom "Google Search"