Saturday
November 5th, 2022
Weekend Saturdays is updated continuously

Chris Rock
"Ego Death World Tour"
@Smart Financial Center
Saturday 11/5/2022 8:00 PM
Sunday 11/6/2022 8:00 PM
This weekend it's Chris Rock making his was to the Smart Financial Center venue. The comedian is still riding high on the infamous slap he received from actor/rapper Will Smith.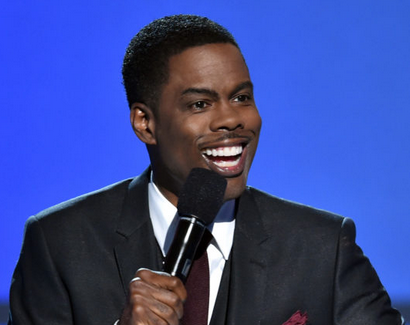 Both Rock and Smith are what Hollywood calls A-list celebrities with Smith's career seeming to rebound from the Oscar's scandle. Smith's "Emancipation" movie will open in theatres and on the Apple TV+ streaming service in December.
Rock is still processing the event and reports say he has not spoken to Smith as of yet. Smith has apologized for his overreach behavioral response while the whole world watched "Live" the Academy Award broadcast of 2021.
Chris Rock Lists God's Mistakes
Netflix Is A Joke
(From All Music.com-Stephen Thomas Erlewine) Chris Rock rose to national stardom when he appeared on Saturday Night Live in the late '80s and early '90s. The early '90s were Rock's popular heyday, when he frequently appeared in films; he released his first comedy record, Born Suspect, in 1991. When he left SNL, his popularity dipped, and for much of the mid-'90s, he had difficulty landing movie roles; when he did, no one went to the movies. Rock began concentrating on his standup work again, and by the release of his second album, 1997's Roll with the New, he had become one of the most popular and best-reviewed comedians in America. Like its predecessor, 1999's Bigger & Blacker reached platinum status and furthered Rock's popularity; five years later, Never Scared saw similar success. The comedian then assembled some of his best-known tracks for Cheese and Crackers: The Greatest Bits, which was released in late 2007. Read more @All Music.com (Click Here)
Movie Night
@Miller Outdoor Theatre
Champion Energy Presents
The Mighty Ducks
Saturday 11/5/2022 7:00 PM
All performances at Miller Outdoor
Theatre are FREE!
An egotistical young lawyer, Gordon Bombay,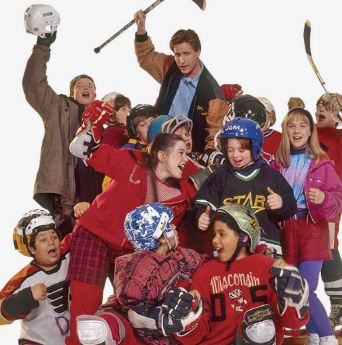 convicted of drunken driving is sentenced to coach a kids' hockey team made up of misfits.
Year after year, this team of young misfits finishes last. With the Help of Gordon Bombay, a former player for the Hawks, the Ducks make the playoffs and then the finals playing against Bombay's former team and coach.
Miller Outdoor Theatre
Hermann Park
6000 Hermann Park Dr
Houston, TX 77030
Directions click here
(832) 487-7102
Surf Curse
@Warehouse Live
The Ballroom
Saturday 11/5/2022 9:00 PM
Doors Open 8:00 PM
(From All Music.com-Timothy Monger) A gritty and melodic Nevada-bred guitar-and-drum duo who later became a fixture of Los Angeles' D.I.Y. garage and punk scenes, Surf Curse aligned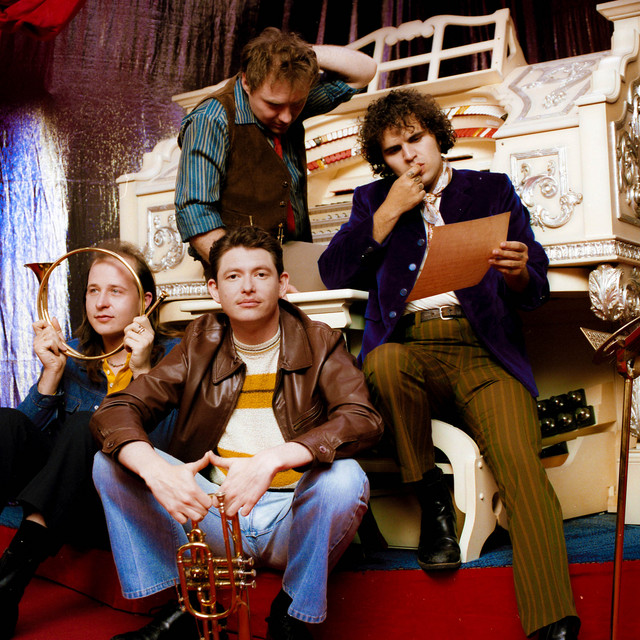 themselves with the artist-run Danger Collective label where they released albums like 2017's Nothing Yet and 2019's Heaven Surrounds You. The sudden viral success of "Freaks," a song they'd released years earlier, earned them a deal with Atlantic, which issued the band's fourth album, Magic Hour, in 2022.
Surf Curse - Self Portrait
The project of drummer and singer Nick Rattigan and guitarist Jacob Rubeck, Surf Curse formed in Reno in 2013, issuing their first album, Buds, later that June. An EP, Sad Boys, appeared in October, after which the band relocated to L.A., where they began to establish themselves in the city's vibrant underground scene. By 2017, they'd reemerged as part of the Danger Collective and released their second album, Nothing Yet. An update on the simplistic style of their debut, Surf Curse's sound began to soften somewhat as they explored new tones and slightly more complex song structures. This trend carried over to their third LP, 2019's Heaven Surrounds You, which was inspired by Rattigan and Rubeck's favorite cult movies. Read more @All Music.com (Click Here)
Also at Warehouse Live in The Green Room its Glare, Glixen, Krall, Cherish starting at nine p.m.
Warehouse Live
813 St Emanuel Street
Houston, TX 77003
Directions (Map)
(713) 225-5483
Kelsey Waldon
"No Regular Dog Tour"
@White Oak Music Hall
Saturday 11/5/2022 8:00 PM
(From All Music.com-Mark Deming) A singer and songwriter whose music combines a contemporary lyrical outlook with a sound that harks back to country music of the '50 and '60s, Kelsey Waldon sings like a honky tonk angel, with a voice that's sweet, spicy, and as authentic as the day is long. Her vocals and arrangements are informed by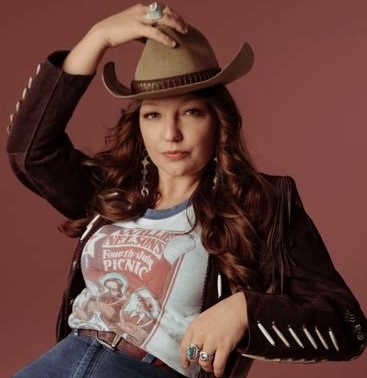 Nashville's past, but the stories she tells are rooted in the here and now, with a dash of down-home feminism and no-frills politics. Waldon's 2016 album, I've Got a Way, was a powerful set of tough retro-country, but it was the endorsement of songwriting legend John Prine that gave her a serious break; he issued 2019's White Noise/White Lines through his Oh Boy label. 2022's No Regular Dog gave her music a bit of outlaw atmosphere while still speaking from her heart and soul.
Kelsey Waldon was born in the rural Kentucky community of Monkey's Eyebrow. She grew up listening to classic country music and absorbed the influences of artists like Loretta Lynn, George Jones, and Merle Haggard, as well as bluegrass icons like Ralph Stanley and Ricky Skaggs and celebrated songwriters like Guy Clark. When Waldon was 13, her parents split up, and she took up the guitar as she turned to music to make sense of the pain of growing up in a broken home. By the time she graduated from high school, Waldon was determined to make a career out of music, and she initially chose to skip college in favor of moving to Nashville. Waldon supported herself with low-paying jobs while playing bar gigs when she could get them, learning to perform by doing. Read more @All Music.com (Click Here)
Kelsey Waldon - Backwater Blues
Also performing that night Emily Nenni.
White Oak Music Hall
2915 N Main Street
Houston, TX 77009
Directions (Map)
Phone: (713) 237-0370
Trevor Wallace
"Are You That Guy? Tour"
@The Improv
Saturday 11/5/2022 7:00 PM & :30 PM
Sunday 11/6/2022 7:30 PM & 9:30 PM
Guys who say "I run this town"
The Improv
7620 Katy Freeway Space
455 Houston, TX 77024
Directions
Buy tickets over the phone:
713-333-8800
Majic Under the Stars
Featuring Bell Biv Devoe, En Vogue, Tony! Toni! Toné! and Stokley
@Cynthia Woods Mitchell Pavilion
Saturday 11/05/2022 5:30 PM
Gates at 4:30 PM
Urban One's radio Majic 102.1 bring their favorite, annual "Majic Under the Stars" concert to Greater Houston this weekend at Cynthia Woods Mitchell Pavilion. The concert will include, Bell Biv Devoe, En Vogue, Tony! Toni! Toné! and Stokley.
(From all Music.com-Andy Kellman) Boasting their "hip-hop smoothed out on the R&B tip with a pop-feel-appeal to it," Bell Biv DeVoe spun off from New Edition following the parent group's tour in support of 1988's Heart Break. Ricky Bell, Michael Bivins, and Ronnie DeVoe, all original members of New Edition, complied with the urging of that album's producers, Jimmy Jam and Terry Lewis, and started fresh with a more street-oriented approach to contemporary R&B.
The trio enlisted a variety of producers for their debut, including Dr. Freeze, Hank and Keith Shocklee, and Eric Sadler, the latter three of whom had worked extensively with Public Enemy. Read more @All Music.com (Click Here)
(From all Music.com-Andy Kellman) Tony! Toni! Toné! merged the past and present like no other R&B act of the 1980s and '90s. Disposed to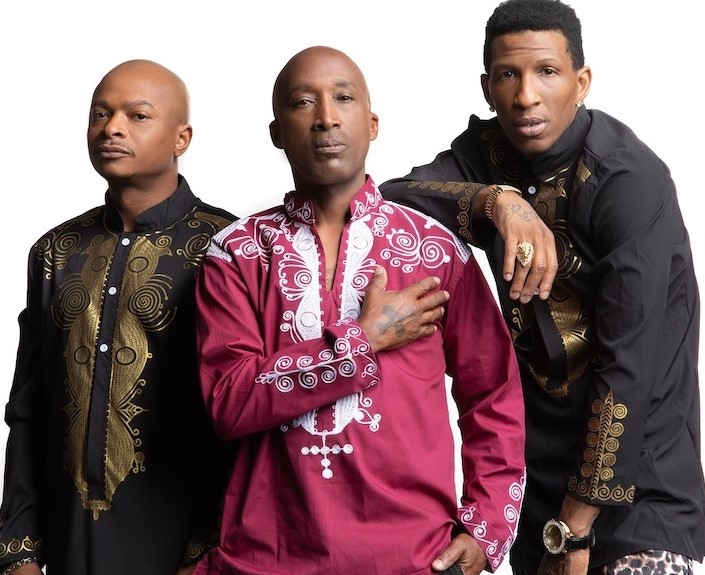 enhancing the new jack swing era with traditional gospel and classic R&B incorporated to natural and scholarly effect, they wrote with immediate impact and lasting relevance in mind, and at the same time took full advantage of vintage and advanced recording techniques, from live string sections to looped breakbeats.
As a consequence, the trio created some of the richest ballads and most substantive dancefloor grooves of their era. From 1988 through 1996, they placed a dozen singles in the Top Ten of Billboard's R&B/hip-hop chart, with three of them -- "Feels Good," "If I Had No Loot," and the Grammy-nominated "Anniversary" -- taken to the same heights of the Hot 100. Who? (1988), The Revival (1990), Sons of Soul (1993), and House of Music (1996), their four studio albums, each earned gold, platinum, or multi-platinum RIAA certifications. Although the Tonies were through by the time neo-soul was devised as a marketing term and accepted stylistic category, all three members, especially Raphael Saadiq (aka Raphael Wiggins), have had lasting and fruitful careers outside the group. Read more @All Music.com (Click Here)
(From All Music.com-Andy Kellman) When En Vogue debuted to dazzling, chart-topping effect in 1990, the vocal R&B group attracted comparisons to the Supremes, even though Terry Ellis, Cindy Herron, Maxine Jones, and Dawn Robinson shared lead vocals and intentionally designated no particular singer the group's Diana Ross. The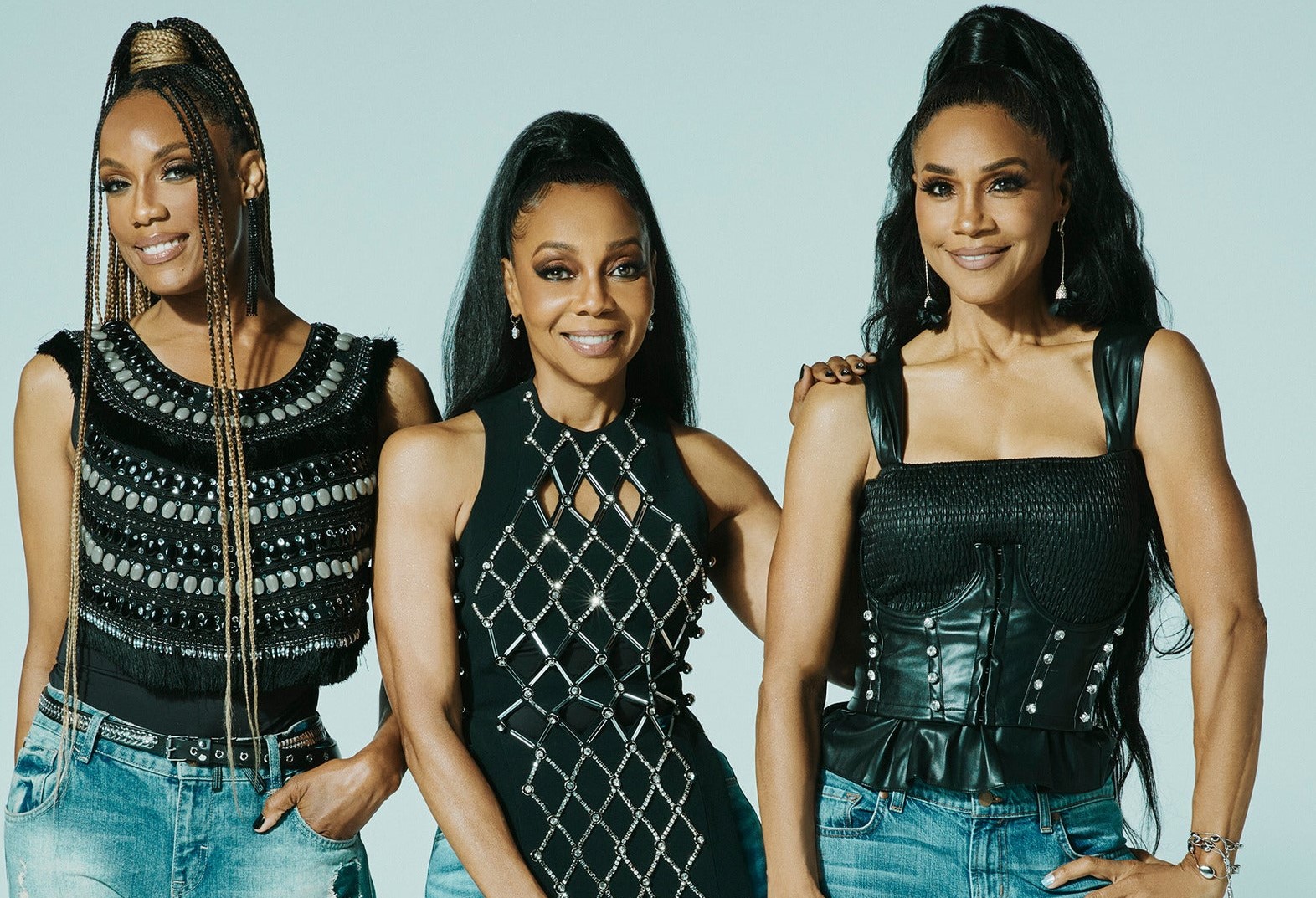 quartet had more in common with fellow Oakland natives the Pointer Sisters, as they drew from all eras of R&B with convincing stylistic diversions and a knack for recalling the past and sounding current at once. After three consecutive platinum albums and six Top Ten pop hits during the '90s alone, En Vogue had set a standard by which all subsequent female vocal groups were judged.


(From AllMusic.com-Mark Deming) A seasoned R&B singer and instrumentalist, Stokley enjoyed nearly a quarter-century of success with the group Mint Condition before he made his debut as a solo artist. Stokley Williams was born in St. Paul, Minnesota on July 15, 1967. Williams' father was a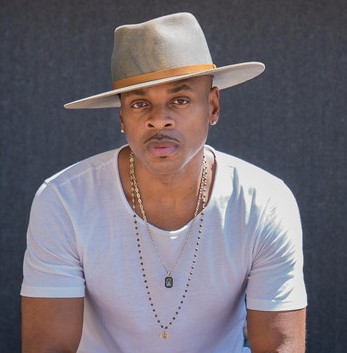 respected scholar in African studies, and the youngster began learning to play percussion instruments at the age of four. By the early '80s, Williams co-founded Mint Condition with a handful of high school friends, singing lead and playing drums. After years of playing locally, the band landed a break in 1989 when they were discovered by Minneapolis R&B titans Jimmy Jam and Terry Lewis, who saw them playing a local showcase. Read more @All Music.com (Click Here)
Cynthia Woods Mitchell Pavilion
2005 Lake Robbins Drive
The Woodlands, TX 77380
Directions (Map)
(281) 364-3010
The Art Museum of Texas
@Sugraland Town Square
Established in 2020, Art Museum TX is a not-for-profit institution in Fort Bend County,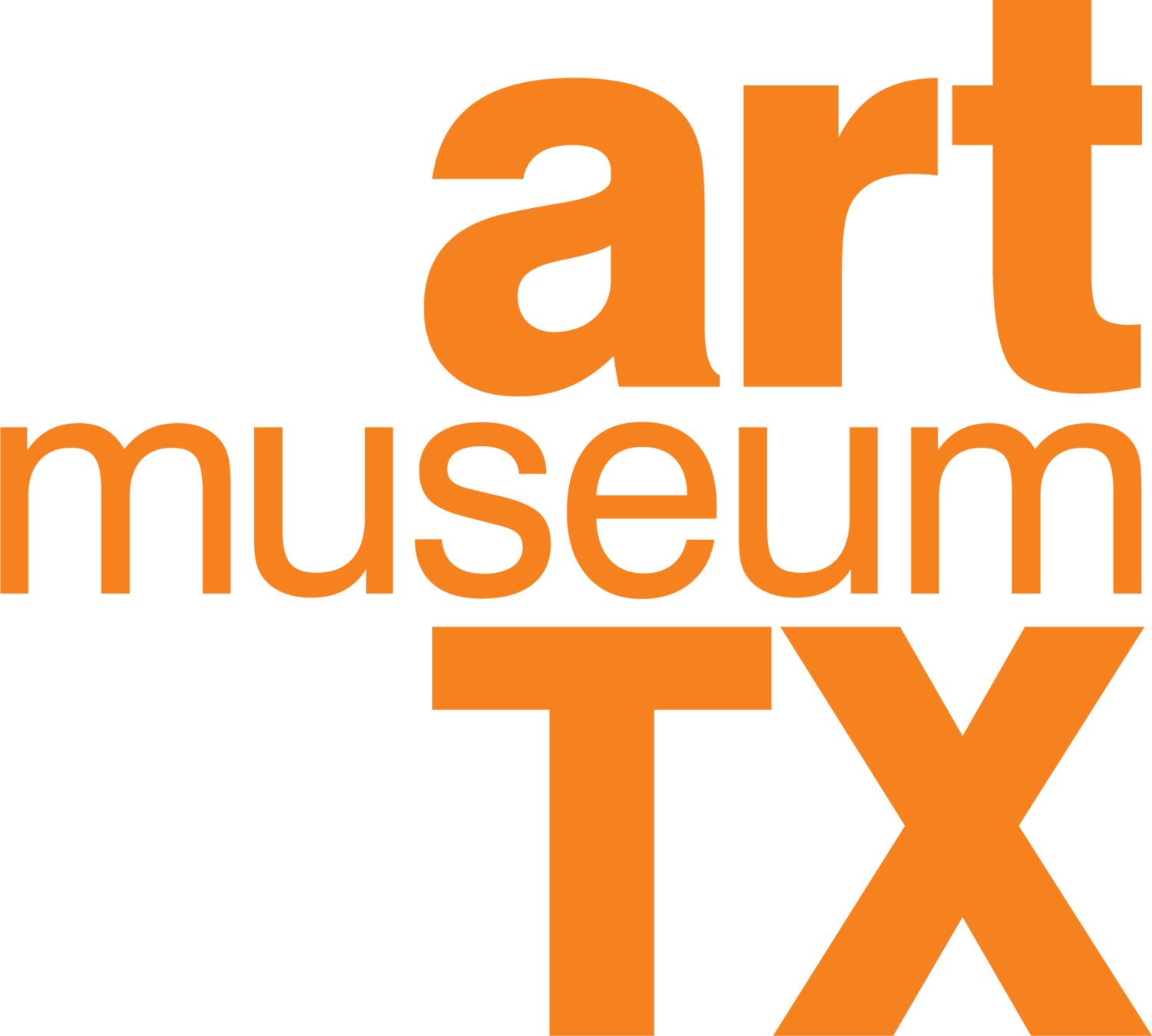 Texas, dedicated to presenting the region's contemporary art to the public. Art Museum TX provides an interchange for visual arts of the present and recent past, presents new directions in art, strives to engage the public, and encourages a greater understanding of contemporary art through education programs.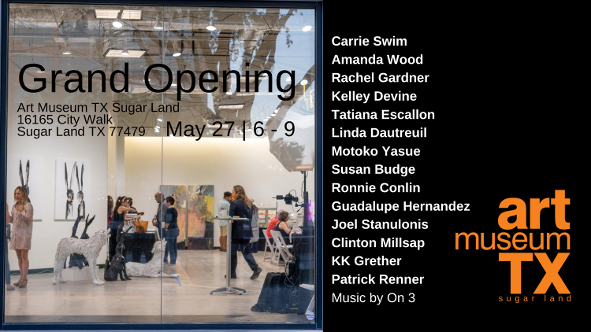 Art Museum TX is a museum dedicated to reaching our Fort Bend area population from one end of the region to the other, reaching throughout the surrounding areas and growing a wider audience. Art Museum TX is introducing art to so many. We bring art to YOU by opening our art space where YOU already frequent! We are in THE NEIGHBORHOOD!
Art Museum TX
16165 CITY WALK
SUGAR LAND TX 77479
Directions
Admission Free
Suggested Donation $5.00
Houston's Online Weekend Entertainment Guide
Looking for that Saturday weekend event and can't find it
try our custom "Google Search"