Saturday
November 27th, 2021
Weekend Saturdays is updated continuously

Grand Ol'
Christmas Show
@Hobby Center
Zilkha Hall

Saturday 11/27/2021 7:30 PM
The Grand Ol' Christmas Show is a live, one-of-a-kind musical variety show bringing all-time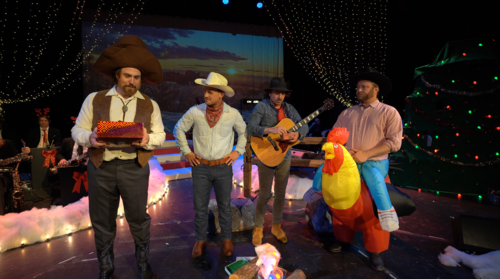 favorite Christmas classics and original sketch comedy antics to theaters across Texas. This weekend the troup of players will be in Zilkha Hall at the Hobby Center.

The show's history began in 2003 when producer Will Hearn and Blue Water Highway's Greg Essington and Zack Kibodeaux, in their senior year at Brazoswood High School, wanted to write and perform a Christmas show of sorts…something different from anything else out there. Realizing the current market for Christmas entertainment was stale and overly commercialized, the three friends developed a show that combines progressive and culturally relevant ideas with nostalgic Christmas tunes performed through the framework of a vintage time period that appeals to a multi-generational audience. This unique concept is something we like to call progressive nostalgia—that take me back feeling that everyone can relate to, and this is something we like to think has contributed to our growth.
The show in 2003 started out as a one-night-only fundraiser for the Brazoria County Youth Home and turned out to be a surprise hit and a standing-room-only sell out. The show's producers say since then every year they have had a sell out.
Executive producer Will Hearn formally took over the reigns in 2016 and absorbed the show into his production company, The Grand Ol' Production Company. With its demand and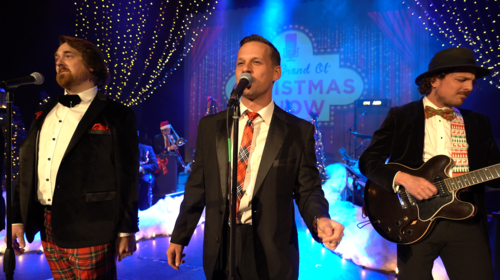 popularity continuing to grow, Mr. Hearn oversaw the first successful Grand Ol' mini-tour in 2016 which sold nearly a thousand tickets for two shows in San Marcos and New Braunfels leading to an expanded tour in 2017 with eight shows in five cities across Texas, and for the first time since it's inception, the show partnered with Fort Worth's 95.9FM The Ranch for its first live radio broadcast on a syndicated radio program that was heard on dozens of affiliate networks across the US, from Oregon to Florida.

Will Hearn's Grand Ol' Christmas Show is a raucous, rollicking, one-of-a-kind musical comedy featuring Americana standout, Blue Water Highway! A live retro radio show bringing sketch comedy antics and your all-time favorite Christmas classics to in a traditional Christmas eve broadcast at the 1225 N-O-E-L studios, led by Nick Brown's Radio Orchestra and Gospel Singers, and the best entertainers in Texas. Made for music and comedy lovers from boomer to millennial this tribute to American Christmas traditions cleverly and progressively blurs the lines between heartfelt nostalgia, and contemporary pop-culture satire. Don't miss this inspiring holiday program, come experience a tradition that gets better every year.


The Hobby Center for the Performing Arts
800 Bagby Street
Houston, TX 77002
(713) 315-2525
Directions (Map)
College Football - Rice Owls
vs. Louisiana Tech
College football on the Rice University campus
More info at www.riceowls.com
Saturday, November 27, 2021 NOON
Rice Stadium, 6100 Main Street, Houston, TX
Directions (map)
Saturday 11/27/2021 7:00 PM & 9:30 PM
Sunday 11/28/2021 7:30 PM
Deon Cole is a comedian, writer, and actor and can currently be seen as Charlie on ABC's "Black-ish" and Freeform's "Grownish". For his work on "Black-ish", Cole won Outstanding Supporting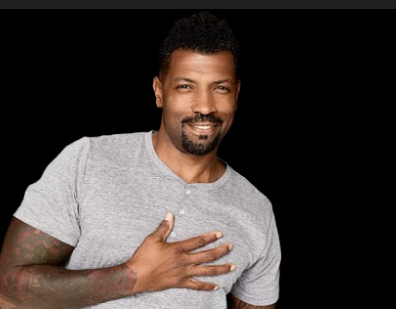 Actor in a Comedy Series at the 51st NAACP Image Awards, last year and again at the 52nd NAACP Image Awards for 2021.
This Thanksgiving weekend its Dean Cole in northwest Houston and The Improv.
Cole can currently be heard as the voice of Dave, for Dreamworks Animation's Netflix series, "Kipo and The Age of Wonderbeawts". He also starred as Detective Daniel "DJ" Tanner on the TBS comedy "Angie Tribeca" opposite Rashida Jones.

In film, Cole stars in the Netflix film "Harder They Fall", opposite Regina King and Idris Elba, directed by Jeymes Samuels. He also starred in the Whitney Cummings directed feature "The Female Brain", opposite Sofia Vergara, and was featured in the Ice Cube led "Barber Shop" series. He can also be seen in "Friendsgiving", produced by Red Hour Films.
In standup, Cole's latest special for Netflix, "Cole Hearted" was recently released after the success of his appearance in "The Stand-Ups"also for Netflix. His previous one-hour special, "Deon Cole's Cole Blooded Seminar"vwas shot for Comedy Central. His stand-up documentary, "Workin It Out", recently debuted exclusively on Netflix's Joke's Youtube channel, and has garnered six million views on social media, and 1.4 million views on Youtube.
The Improv
7620 Katy Freeway Space
455 Houston, TX 77024
Directions
Buy tickets over the phone:
713-333-8800
The Fab Four
@Bayou Music Center
Saturday 11/27/2021 8:00 PM
The Fab Four is a California-based tribute band paying homage to The Beatles. This weekend they're at LiveNation's Bayou Music Center. The band was put together in fourteen years ago by Ron McNeil, a John Lennon impersonator.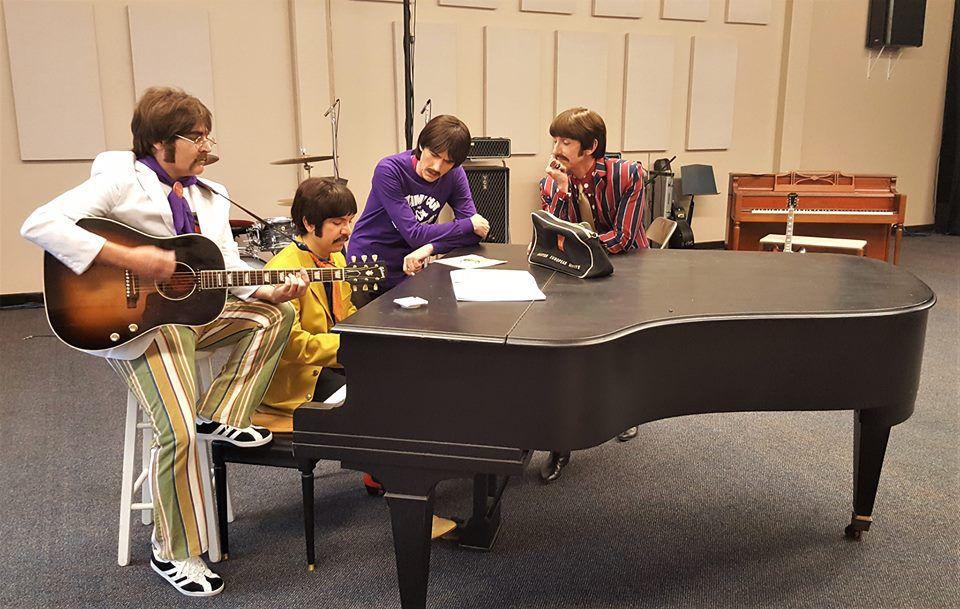 It was eight years ago the Fab Four received an Emmy Award for their PBS special "The Fab Four: The Ultimate Tribute," filmed at Pechanga Resort & Casino in 2012.
In July Voyage La.com interviewed Ron McNeil talking about The Fab Four a tribute to The Beatles.
What can you tell us about your story?
I've loved the Beatles since I was a toddler, and I've always dreamed of being a Beatle one day. As a kid, I listened to their music incessantly, and I learned how to play and sing their songs.
The Band of Heathens
with Special
Guest Sam Morrow
Saturday 11/27/ 2021 8:00 PM
Doors Open 7:00pm
Lobby Opens 6:00pm
When The Band of Heathens decided to dub their sixth studio album of original material Stranger (its first since 2017's Duende), the veteran band, formed in Austin, TX nearly 15 years ago, had no idea how prophetic that title would turn out to be.

This weekend the group is in northwest Houston at
The Heights Theatre with special guest Sam Morrow.
Although the name references the famed existential Albert Camus novel and Robert Heinlein's sci-fi classic Stranger in a Strange Land, it also touches on the "strangers" who make up the band's loyal fan base, who supported the band during this period with all touring canceled.
As co-founder Ed Jurdi acknowledges, it is certainly an unusual time to release a new album. "The strangest," he says. "Maybe no time stranger. Since we started, there have been sweeping, revolutionary changes in the music business, but, in this global pandemic, we're just a microcosm."
"We're really fortunate that we have been able to turn directly to our fan base during the pandemic," adds fellow co-founder Gordy Quist. "The last few months we've spent four nights a week live-streaming personal private concerts to fans, and one night a week publicly live-streaming with the whole band Zooming in from their respective homes in California, Texas, North Carolina and Tennessee. At first it seemed very strange until these walls started coming down and we realized how connected we are by the fabric of music."
by Will Smith (Author), Mark Manson
The Battle of the Bands Round 4
Warehouse Live
Saturday 11/27/2021 7:00 PM
Doors Open 6:00 PM
Free Event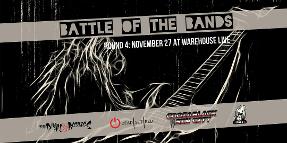 Warehouse Live
813 St Emanuel Street
Houston, TX 77003
Directions (Map)
(713) 225-5483
Saturday 11/27/2021 7:00 PM
Doors Open 6:00 PM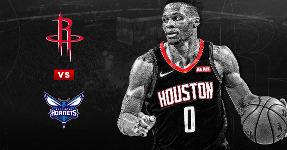 A Night Out on Earth Tour
Featuring Waterparks
@HOB Houston
Saturday 11/27/2021 6:00 PM
Doors Open 6:00 PM
The Monster Energy Outbreak Tour has partnered with pop-punk upstarts Waterparks to headline their "Made In America Tour," which marks the band's biggest tour to date.

Houston-based Waterparks is comprised of lead vocalist and guitarist Awsten Knight, backing vocalist and guitarist Geoff Wigington and drummer Otto Wood. Following a string of three successful EP releases, the trio dropped their much anticipated debut full-length album, Double Dare, in late 2016 via Equal Vision Records. The album was produced by Good Charlotte's Benji Madden along with Courtney Ballard.
The band is managed by The Madden Brother's Music Media Company, MDDN.co. Waterparks cut their teeth on the Vans Warped Tour circuit, sharing stages with several major forces in the punk/alt-rock scene including Good Charlotte, All Time Low, and Sleeping with Sirens. Appearing with them helped fuel Waterparks' growth here in the states.

Now the band is causing a stir overseas having sold out their shows on their first U.K. headlining tour in late September--a full three months in advance of the tour. Recently, the group graced the cover of Rock Sound magazine, and major features in Alternative Press and Kerrang.
Last September the band released a song entitled "Lowkey As Hell". This comes after Knight leaked the song a week on a live stream at the same time cutting off his Fandom-era green hair. Following the song's official release, record label 300 Entertainment announced that they had signed the band.
This past February, the band announced their fourth studio album Greatest Hits, along with the release of a new single titled "Snow Globe". The album was released in May. The next single, titled "Numb" was at the beginning of their Anti Tour Performance. The fourth single, "You'd Be Paranoid Too (If Everyone Was Out To Get You)", was released in April, sharing its title with an autobiography written by vocalist and rhythm guitarist Awsten Knight. The fifth single, "Just Kidding", was along with "Violet!", was released in May. A music video of "Violet" was also released.
HOB Houston
in GreenStreet
1204 Caroline St.
Houston, TX
(888) 402-5837
Directions (Map)
Houston Symphony
Thanksgiving Weekend
Tchaikovsky's
Sleeping Beauty
@Jones Hall for The Performing Arts
Saturday 11/27 2021 8:00 PM
Sunday 11/28/2021 2:30 PM
Tchaikovsky's music has always had great appeal for the general public in virtue of its tuneful, open-hearted melodies, impressive harmonies, and colorful, picturesque orchestration, all of which evoke a profound emotional response. His oeuvre includes 7 symphonies, 11 operas, 3 ballets, 5 suites, 3 piano concertos, a violin concerto, 11 overtures (strictly speaking, 3 overtures and 8 single movement programmatic orchestral works), 4 cantatas, 20 choral works, 3 string quartets, a string sextet, and more than 100 songs and piano pieces.
This weekend The Houston Symphony under the direction of conductor, Fabien Gabel and violinist Simone Lamsma will present his work durning this holiday weekend.
Houston's Weekend Planning Guide
(Weekendhouston.net) is a Targeted Premium Event Listings Journal/Calendar
The Turning Story of Travis Scott's Astroworld Festival
The annual Astroworld Festival event founded by Jacques Bermon Webster, Jr., known as rapper and hip-hop songwriter Travis Scott.
ended in tragedy last weekend.
Scott got the idea for the festival in 2018, taking its name from his third album. The event was put together and managed by LiveNation and its festival contractors.
Gifting isn't always easy. You have to consider what the recipient wants, needs, and might use, but you also have to think about the message that you're sending. Giving the gift of wine-related accessories sets the right mood for a party. After all, wine is decadent, indulgent, interesting, and fun. The gifts on the list below manage to bring excitement to the wine lover in your life.
The Art Museum of Texas
@Sugraland Town Square
Established in 2020, Art Museum TX is a not-for-profit institution in Fort Bend County,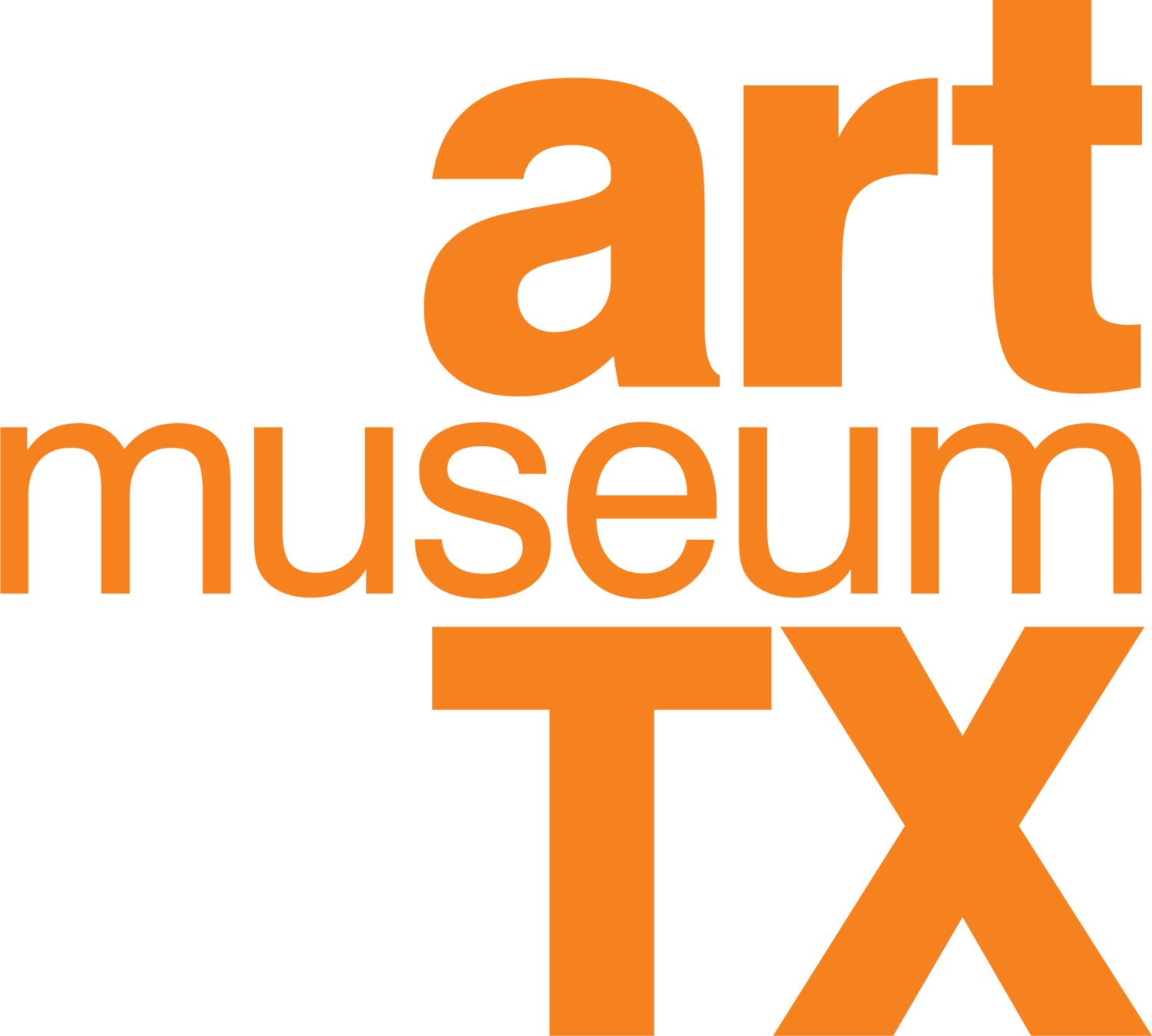 Texas, dedicated to presenting the region's contemporary art to the public. Art Museum TX provides an interchange for visual arts of the present and recent past, presents new directions in art, strives to engage the public, and encourages a greater understanding of contemporary art through education programs.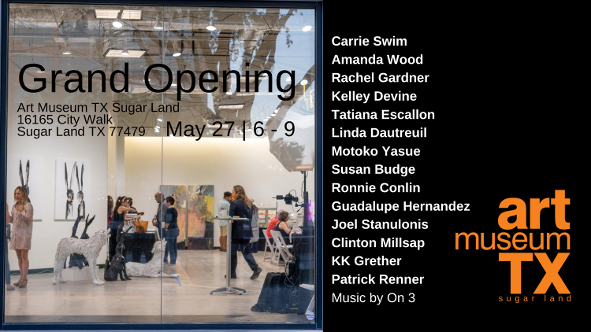 Art Museum TX is a museum dedicated to reaching our Fort Bend area population from one end of the region to the other, reaching throughout the surrounding areas and growing a wider audience. Art Museum TX is introducing art to so many. We bring art to YOU by opening our art space where YOU already frequent! We are in THE NEIGHBORHOOD!
Art Museum TX
16165 CITY WALK
SUGAR LAND TX 77479
Directions
Admission Free
Suggested Donation $5.00
Houston's Online Weekend Entertainment Guide
Looking for that Saturday weekend event and can't find it
try our custom "Google Search"