Saturday
November 12th, 2022
Weekend Saturdays is updated continuously

Amanda Shires
with Special Guest
Honey Harper
@The Heights Theatre
Saturday 11/12/2022 8:00 PM
Doors Open 7:00 PM
Lobby Opens 6:00 PM
(From all Music.com-Mark Deming) One of the most celebrated figures to rise from the Americana community in the 2010s and 2020s, Amanda Shires first earned a reputation as a world-class fiddler before was recognized as a gifted, imaginative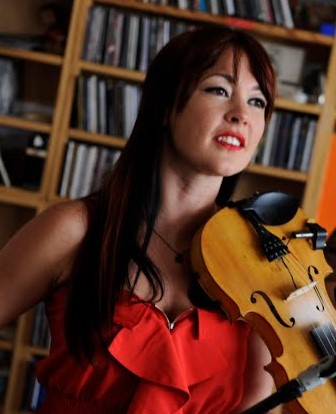 vocalist and songwriter. Shires has contributed to projects with artists as diverse as Beck, John Prine, Blackberry Smoke, and Todd Snider, and she's a key member of Jason Isbell's band the 400 Unit as well as the all-female Americana supergroup the Highwomen. She's also pursued a successful solo career that's allowed her to explore her own diverse musical and lyrical ideas, from the alt country-influenced Carrying Lightning (2011) to the genre-spanning rock and pop showcase To the Sunset (2018). While most of her work has been built on a foundation of American roots music, Shires's very adaptable talent can also make room for vintage soul sounds, '60s-influenced pop, moody indie rock, and noisy goth-influenced epics on her ambitious 2022 LP Take It Like a Man. Read more @All Music.com (Click Here)
Amanda Shires - Hawk For The Dove
(From all Music.com-Timothy Monger) Emerging in 2017, Honey Harper is the shadowy, country-inspired operation from William Fussell, an Atlanta-based indie artist who is also associated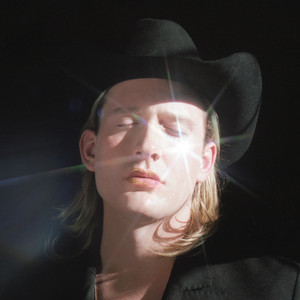 with post-punk band Mood Rings and the synth pop project Promise Keeper. After making his full-length debut with 2020's Starmaker, he fashioned the project as more of a band effort on 2022's Honey Harper & the Infinite Sky. Fussell initially found success in 2011 with the lush post-punk band Mood Rings. Read more @All Music.com (Click Here)
Intocable
"Modus Operandi Tour"
@Arena Theatre
Saturday 11/12/2022 8:30 PM
Doors Open 7:00 PM
Sunday 11/13/2022 7:30 PM
Doors Open 6:00 PM
(From All Music.com-Jason Birchmeier) Intocable rose to mass popularity in the late '90s and arguably became the most successful Tejano act of their day. Intocable's style of Tejano is undeniably norteño in nature, driven by polka rhythms and heavily accented by accordion. The group even fashions itself as norteño (i.e., the cowboy look). However, their Texan roots and frontman Ricky Muñoz's gift for graceful pop melodies, among other subtleties, differentiate them from more traditional genre acts such as Los Tigres del Norte and Conjunto Primavera.
Intocable - Y Todo Para Que
Intocable established themselves as one of the most steadily popular and commercially successful regional Mexican acts of their day with recordings such as 1999's number one Contigo. Followed by a pair of chart-topping albums in 2003 -- Crossroads: Cruce de Caminos, and La Historia, established a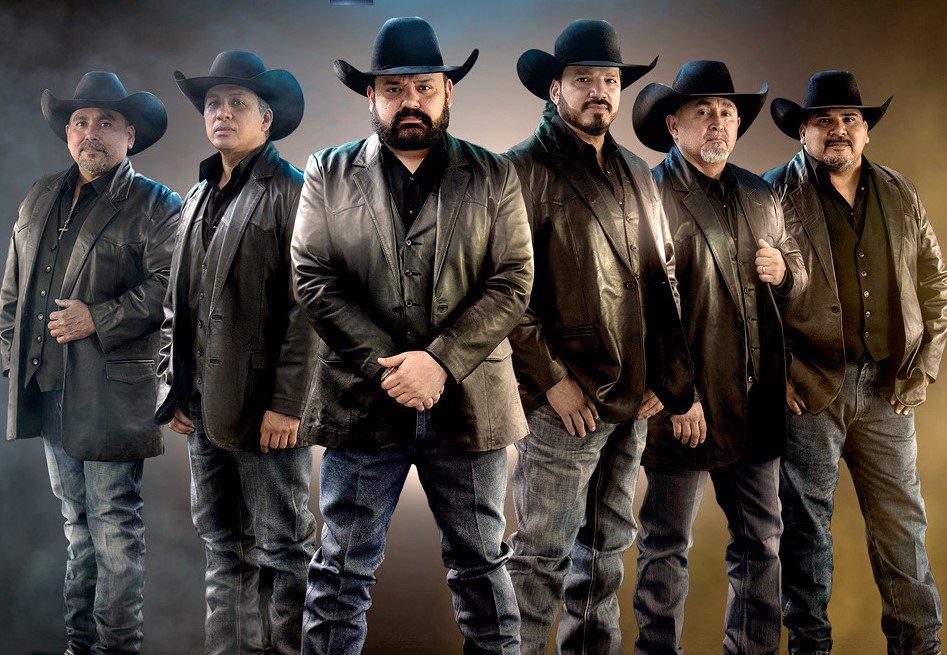 pattern for the group. In all, nine of their albums peaked at either one or two on the Latin Albums chart and ten hit number one at Mexican Regional Albums. Between 1999's Contigo and 2016's Highway, they also placed ten albums in the Top 200. Intocable took pride in their devoted following, which allowed them to sell out massive arenas filled with tens of thousands of fans. They were among the few regional Mexican artists -- along with the aforementioned Tigres del Norte and Conjunto Primavera, as well as superstars like Marco Antonio Solís and Ana Bárbara -- who rivaled the popularity and cultural impact of Latin pop stars such as Paulina Rubio, Juanes, and Thalía. Granted, those pop stars enjoyed international adoration, whereas a regional Mexican act like Intocable, for reasons of cultural specificity, was geographically limited to Mexico and the United States. But within Mexican and Mexican-American strongholds, Intocable were as revered as any pop stars, and likely more respected. The band were critically acclaimed as well, with a long list of awards to its credit. For instance, they were regularly nominated for Premio Lo Nuestro and Latin Grammy awards, and they often won -- in 2005 they took home Latin Grammys for both Best Norteño Album (Diez) and Best Regional Mexican Song ("Aire"); 2013's En Peligro de Extincion spent 30 weeks in the Top Ten, and Highway, with its upbeat fusion of norteño and roots rock, won them an entirely new audience in 2016. Read more @All Music.com (Click Here)
Houston Arena Theatre
Arena Towers
7326 Southwest Fwy
Houston, TX 77074
Directions (Map
(713) 772-5900
Classic Journey Live
@Miller Outdoor Theatre
Saturday 11/12/2022 7:00 PM
Classic Journey Live is a tribute to Journey unlike any other. Immerse yourself in the most detailed replication of Journey to date. The clothes, hairstyles, lights, musical gear, stage, vocals and all the sounds that are Journey combine to create a living tribute to one of rock's greatest bands.
Classic Journey Live Don't Stop Believing Northern Lights Theater Milwaukee, WI
Jan 19, 2018
With its incredible attention to detail, Classic Journey Live leaves nothing to be desired. Take a ride with Journey as they rise from their San Francisco roots to superstardom and achieve unbelievable fame. Step back in time to experience the story as it began with Gregg Rolie (David Krol) and legendary frontman Steve Perry (Larry Pascale) together on stage, performing the early hits, just as you remember them. Watch as the band transforms with Jonathan Cain (David Krol) and his trademark red grand piano, and hear them play some of the biggest songs in rock history.
The impeccably authentic show features video excerpts, interviews, and performances from the members of Journey themselves, making this a concert you won't soon forget or want to miss!
Miller Outdoor Theatre
Hermann Park
6000 Hermann Park Dr
Houston, TX 77030
Directions click here
(832) 487-7102
Nezza
"The Cloub Solita Tour"
@White Oak Music Hall
Upstairs
Saturday 11/12/2022
Doors Open 7:00 PM
It was Wonderland Magazine.com in October of 2022 talked to Nezza and her new album release, "Club Solita". This weekend she performs upstairs at White Oak.
(From Wonderland Magazine.com) "Dropping her new dance-worthy track, "Tenerte De Nuevo", the artist confirms herself to be one of her genre's hottest rising stars as she masterfully blends a thumping and drum-driven bass with her captivating tone, one which she calls on to deliver a set of captivating bilingual lyrics. Also featuring the narrative of LATENIGHTJIGGY, the track, which is cut straight from her debut EP "Club Solita", stands as one of the most hype-worthy to drop this week.
In a bid to ensure that the track becomes all the more noteworthy, however, the artist also drops its accompanying music video. Filled with the carefree scenes of Nezza and LATENIGHTJIGGY dancing the night away, the artist's infectious energy is only further emphasised, as her status as one to watch becomes evident." Read more @Wonderland Magazine.com (Click Here)
Pecos and The Rooftops
@White Oak Music Hall
Downstairs
Saturday 11/12/2022
Doors Open 8:00 PM
(From The Underdog Music.com) Pecos & the Rooftops are a close knit group of friends from northeast Texas that came together while in college in Lubbock. Their sound is pure and raw, with a mixture of Texas country & rock n' roll roots. The band is Pecos Hurley (Vocals/Acoustic Guitar), Brandon Jones (Rhythm Guitar), Sheldon Baker (Lead Guitar), Kalen Davis (Bass), and Kris Stephens (Drums). "This Damn Song" is their debut single released on April 20, 2019. Read more @Underdong Music.com (Click Here)
Also on the bill Logan Janke.
White Oak Music Hall
2915 N Main Street
Houston, TX 77009
Directions (Map)
Phone: (713) 237-0370
An Evening of Soul
with Patti LaBelle
Gladys Knight and special guest Stephanie Mills
@Smart Financial Center
Saturday 11/12/2022 8:00 PM
The Patti LaBelle & Friends concert scheduled for February 12th has been rescheduled to November 12, 2022.
It was back in February the promoters announced the postponement of Patti LaBelle in Sugarlans's Smart Financial Center venue look forward to it this weekend with LaBelle featuring the 80's icons Gladys Knight and Stephanie Mills.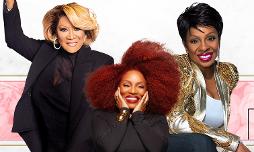 (From All Music.com-Jason Ankeny) Capable of matching the wail of a fire engine and yet just as affecting when singing barely above a whisper, R&B legend Patti LaBelle has enjoyed one of the longest careers in contemporary music. Active since the early '60s with the Bluebelles -- the girl group that evolved into '70s funk trailblazers LaBelle -- she has notched hits in a variety of sounds including girl group pop, gutsy soul, space-age funk, hard-hitting disco, lush quiet storm, and high-tech pop. The singer began a solo career in 1977 that has been highlighted by 13 Top Ten R&B singles, including the chart-topping quiet storm classic "If Only You Knew" (1983) and crossover hits such as "New Attitude" (1985) and "On My Own" (1986). Read more@All Music.com (Click Here)
Patti LaBelle - Somewhere Over the Rainbow
(From All Music.com-Andy Kellman) Steeped in the gospel tradition like so many early R&B groups, Gladys Knight & the Pips topped the Billboard R&B chart for the first time in 1961 with "Every Beat of My Heart" and later in the decade developed into one of Motown's most dependable acts, responsible for 11 Top Ten R&B hits from 1966 through 1972, including "I Heard It Through the Grapevine," "The Nitty Gritty," "If I Were Your Woman," and the Grammy-winning "Neither One of Us (Wants to Be the First to Say Goodbye)." The group doubled its quantity of Top Ten R&B hits with the Buddah label through 1978, with second Grammy winner "Midnight Train to Georgia," "I've Got to Use My Imagination," and "Best Thing That Ever Happened to Me" accounting for a streak of chart-toppers off the gold-selling album Imagination. Read more @All Music.com (Click Here)
Gladys Knight - "Midnight Train to Georgia"
LIVE at The Kennedy Center
The Kennedy Center
(All Music.com-Ed Hogan) Stephanie Mills first came to fame as "the little girl with the big voice" who played Dorothy in the hit Broadway play The Wiz, an adaptation of L. Frank Baum's classic book The Wizard of Oz. She later had many R&B hits such as "I Have Learned to Respect the Power of Love," "I Feel Good All Over," "(You're Puttin') A Rush on Me," "Something in the Way (You Make Me Feel)," and "Home," along with one certified, million-selling single, "Never Knew Love Like This Before." In addition, she also had five gold albums: Whatcha Gonna Do with My Lovin', Sweet Sensation, Stephanie, If I Were Your Woman, and Home. Read more @All Music.com (Click Here)
The Art Museum of Texas
@Sugraland Town Square
Established in 2020, Art Museum TX is a not-for-profit institution in Fort Bend County,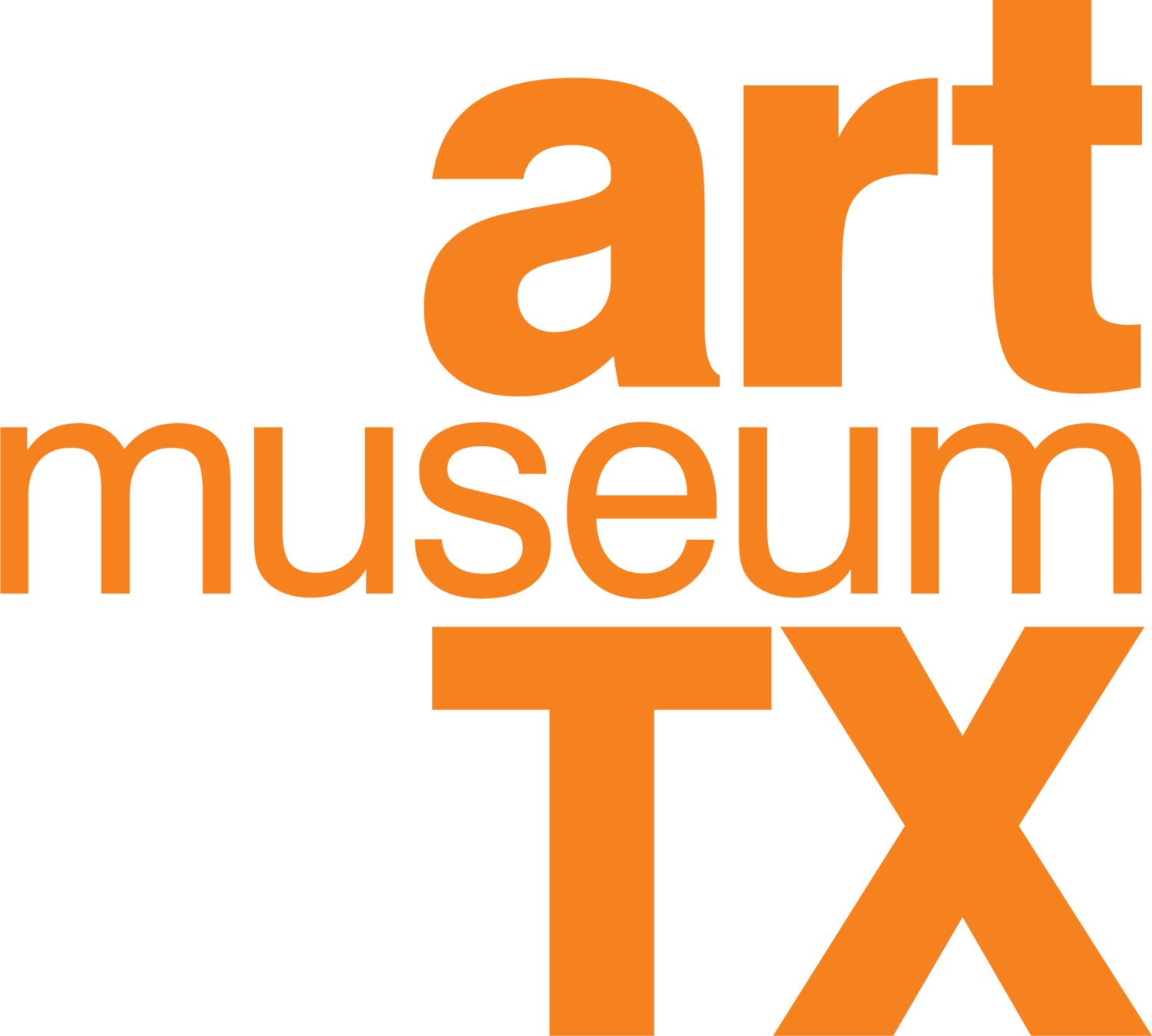 Texas, dedicated to presenting the region's contemporary art to the public. Art Museum TX provides an interchange for visual arts of the present and recent past, presents new directions in art, strives to engage the public, and encourages a greater understanding of contemporary art through education programs.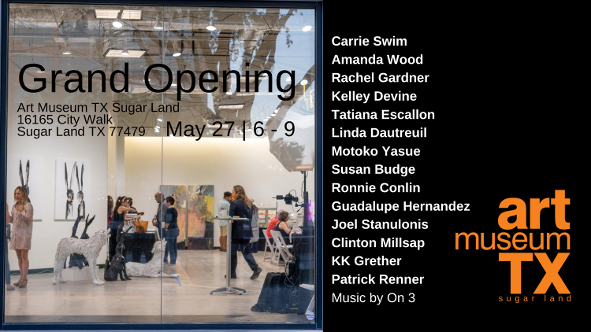 Art Museum TX is a museum dedicated to reaching our Fort Bend area population from one end of the region to the other, reaching throughout the surrounding areas and growing a wider audience. Art Museum TX is introducing art to so many. We bring art to YOU by opening our art space where YOU already frequent! We are in THE NEIGHBORHOOD!
Art Museum TX
16165 CITY WALK
SUGAR LAND TX 77479
Directions
Admission Free
Suggested Donation $5.00
Houston's Online Weekend Entertainment Guide
Looking for that Saturday weekend event and can't find it
try our custom "Google Search"