Weekend Saturdays is updated continuously

Contact the venue for possible postponements
or cancellations due to Covid 19 escalations
The Eagles in Concert
"Hotel California Tour"
@Toyota Center
Saturday 5/14/2022 8:00 PM

(From All Music.com by William Ruhlmann) The Eagles were unquestionably the biggest mainstream American rock band to emerge in the 1970s. Not only did they sell more records and concert tickets than their peers -- Their Greatest Hits (1971-1975)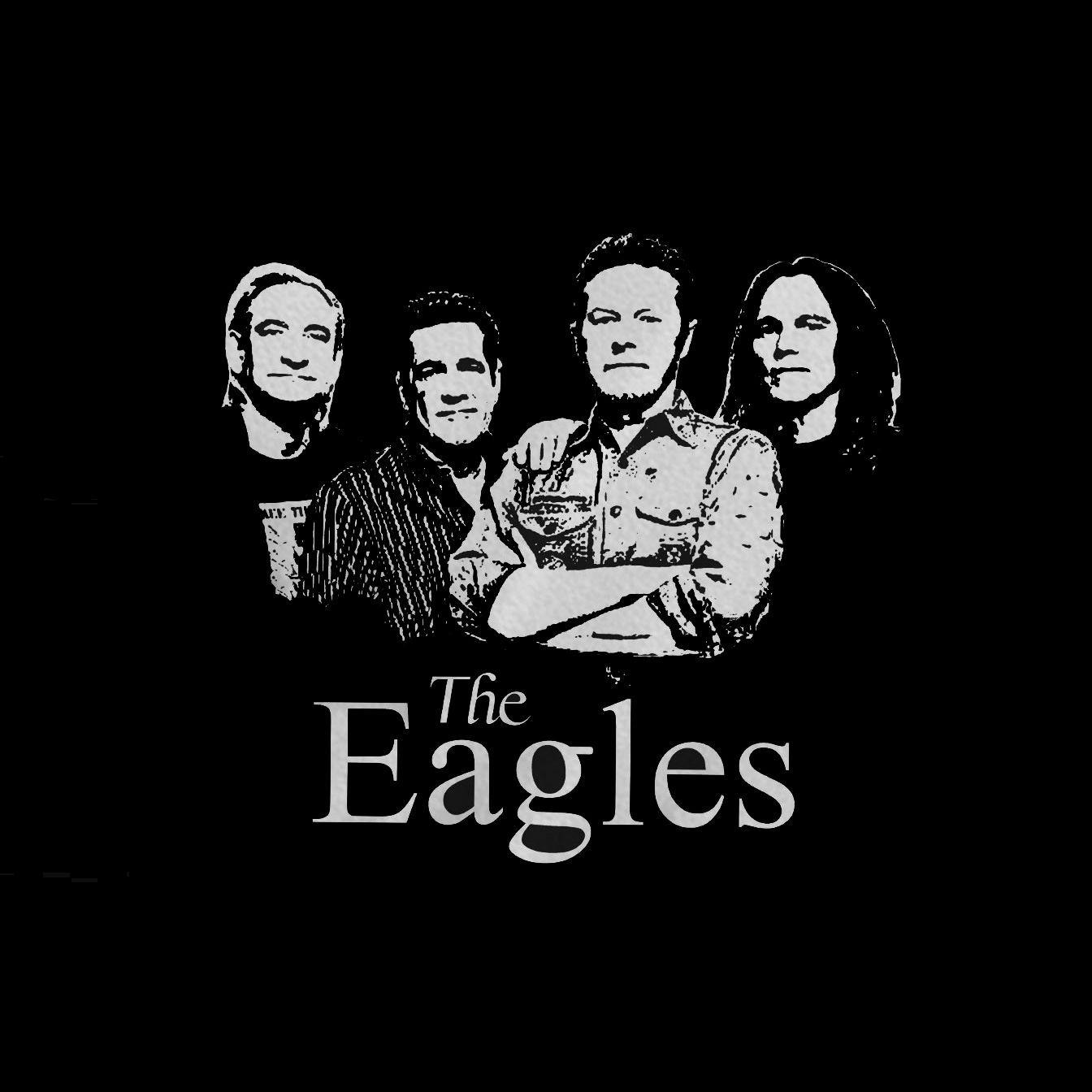 and Hotel California are two of the biggest-selling albums of all time -- but they captured the shifting zeitgeist of the '70s, riding the country-rock hippie hangover at the end of the '60s until it reached the slick, expensive, and expansive pop/rock of Southern California in the late '70s. This weekend the popular "baby boom" rock band makes its way to the Toyota Center.
Eagles perform "Hotel California" at the 1998 Rock & Roll Hall of Fame Induction Ceremony
Co-leaders Don Henley and Glenn Frey didn't seem like brothers, but rather partners who made a pact to lead a coolly professional outfit designed to maximize their impact. This was not a group of teenage friends who played local dances together. Every one of the original members -- Henley, Frey, Bernie Leadon, and Randy Meisner -- had headed toward LA with different bands and once those groups fell apart, they stuck around town, playing whatever gig that happened to show up. For all four, one of those gigs was supporting Linda Ronstadt in 1971. The chemistry was evident on-stage and in the studio, so the quartet decided to form a band, releasing their debut in 1972. Hits came swiftly but stardom didn't settle in until the latter half of the decade, after 1975's One of These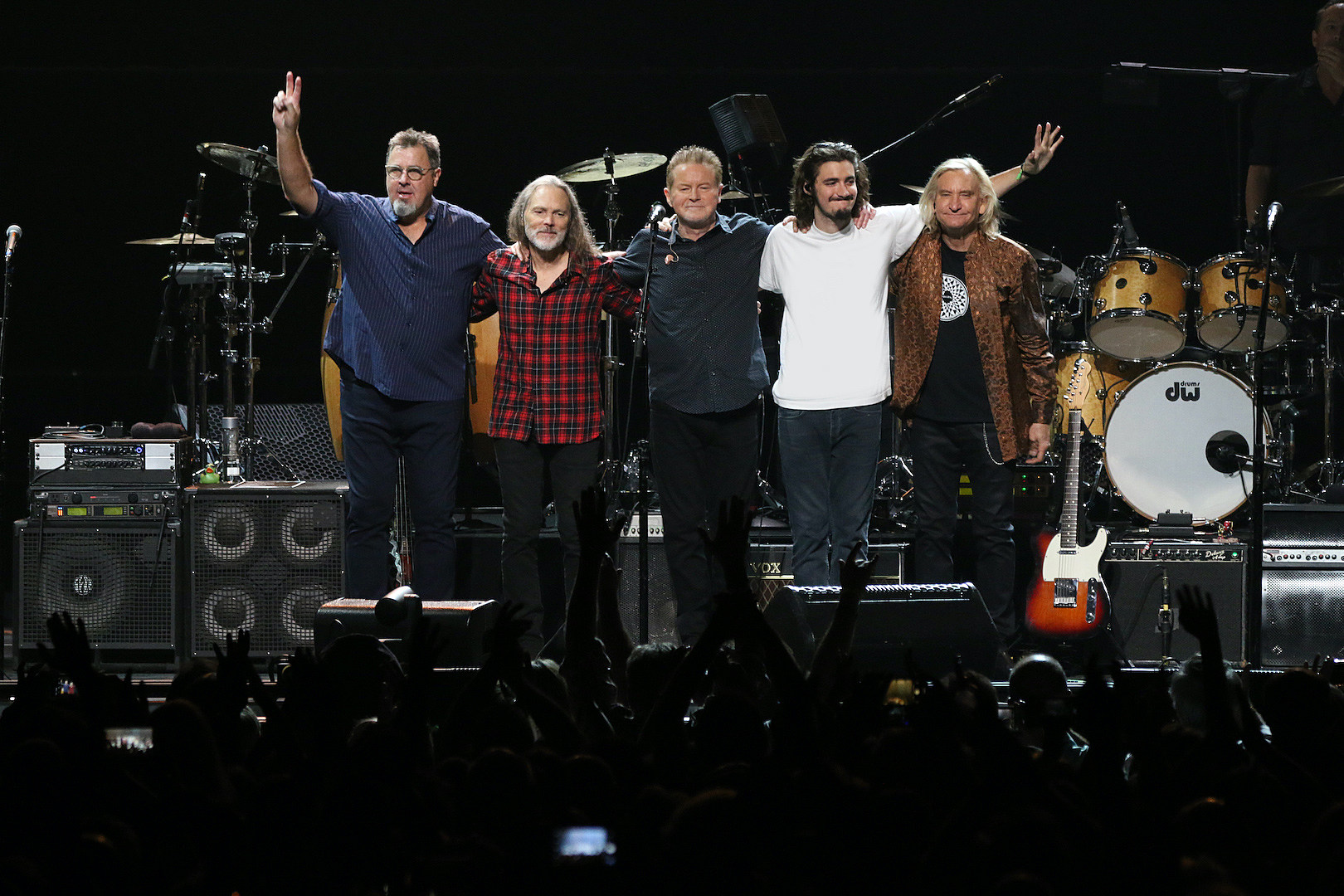 Nights became a smash. Soon afterward, Their Greatest Hits (1971-1975) turned their early years into canon and then came 1976's Hotel California, a record that defined all manners of '70s excess. By that point, the band's lineup had shifted -- Leadon and Meisner were out, as was Leadon's replacement Don Felder; guitarist Joe Walsh and bassist Timothy B Schmit were in -- and the group turned out to be ill-equipped to handle their mega-stardom. One more record, 1979's The Long Run, appeared before the band split, with Henley and Frey achieving considerable solo success during the '80s. Rumors of reunions never abated, not even when Henley quipped that hell would freeze over before the Eagles would play again and, eventually, an album materialized in 1993, when the Hotel California-era band adopted the MTV Unplugged format for their own needs on an album naturally called Hell Freezes Over. From that point on, Eagles tours were regular events -- sometimes they were ambitious endeavors, sometimes they were a gig or two, the one thing in common being their success -- and although the group continued to thrive on the existence of its back catalog, they recorded a brand-new double-album called Long Road Out of Eden, a record that once again put the Eagles on the top of the charts in 2007. (Read more @All Music.com Click Here)
Russ
"The Journey
Is Everything Tour"
@Smart Financial Center
Saturday 5/14/2022 8:00 PM

This weekend in Sugar Land at Smart Financial Center its Russ and his "The Journey Is Everything Tour". Last week the popular rapper was in Hollywood.
Knowing that it was a celebratory gig for the 29-year-old, surprise guests were in store and included Ty Dolla $ign, who popped out for "3AM"; and BLXST, who performed "Chosen," which also features Ty$ and is, per Russ, his mom's favorite song. She, too, was a guest in the audience and made for a beautiful mother-son moment ahead of Mother's Day. (Read more @Yahoo.com Click Here)
(From All Music.com by Andy Kellman) During the 2010s, Russ Vitale -- a rapper, singer, songwriter, and producer -- emerged from the Atlanta-area underground with dozens of independent singles and albums, all of which were made freely available as downloads. Signing with the majors in 2017, he issued his mainstream breakthrough, the platinum-certified Top Ten album There's Really a Wolf. He also cracked the Top Five of the Billboard 200 with 2018's Zoo and 2020's Shake the Snow Globe, before releasing the companion albums Chomp and Chomp 2.
Inspired by 50 Cent and Eminem, as well as the classic rock he absorbed as a youngster, the New Jersey-born Vitale gradually learned to play several instruments, including guitar, which was taught to him by his father. After a short period of enrollment at Kennesaw State, Vitale established Diemon, a collective and label. His prolific output switched between swaggering modern hip-hop anthems and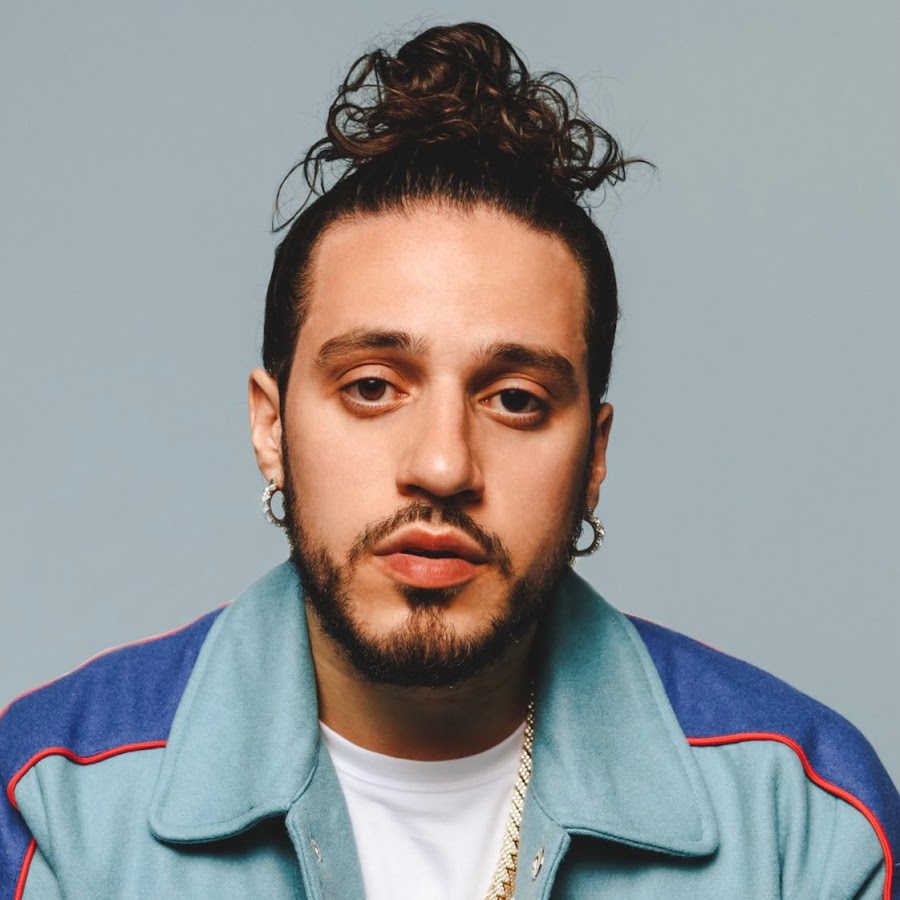 woozy R&B-oriented ballads, with relaxed melodic hooks the common element in both modes. He gradually gained a significant following through word of mouth and exposure from alternative weeklies and major rap publications. In 2015 and 2016, his career really picked up with cuts like "Losin Control," "What They Want," and "Pull the Trigger," which were among his most popular recordings to that point. (Read more @All Music.com)
Mercury Chamber Orchestra
Antoine Plante's
Vivaldi's Magnificat
@Wortham Theater Center
Cullen Theater
Saturday 5/14/2022 8:00 PM
If you like the power, intensity, and transcendent experience provided by works like Bach's St. Matthew Passion and Handel's Messiah – you'll want to experience Vivaldi's incredible Magnificat – a wonder of choral & orchestral power, brimming with light and drama. This weekend at The Wortham.
Other sparkling Baroque treasures – featuring voice, winds, and strings – fill out this grand finale to our season.
Mercury performs
Beethoven's Ninth Symphony
Each work will be performed on period (rather than modern) instruments – allowing you the chance to hear the actual sounds the great composers would have imagined while creating these works.

Program
Johann Sebastian Bach
Cantata Ich habe genug, BWV 82
Cantata Ach Gott, wie manches Herzeleid, BWV 3
Antonio Vivaldi
Concerto for Strings in F minor, RV 143
Magnificat, RV 610
Featured ARTISTS
Antoine Plante, Conductor
Tyler Duncan, Baritone
Mercury Singers with Betsy Cook Weber, Director
Miller Outdoor Theatre
@Houston Ballet Dance
Saturday 5/14/2022 8:00 PM
All performances at Miller Outdoor Theatre
are FREE!
The Houston Ballet continues tonight at Miller Outdoor Theatre. Houston.Audiences will enjoy the incredible athleticism and artistry of the dancers as they perform thrilling moments from some of the Company's most recognizable and beloved ballets.

Houston Ballet has evolved into a company of 59 dancers with a budget of $33.2 million (making it the United States' fifth largest ballet company by number of dancers), a state-of-the-art performance space built especially for the company, Wortham Theater Center, the largest professional dance facility in America, Houston Ballet's $46.6 million Center for Dance which opened in April 2011, and an endowment of just over $70 million (as of January 2017).
Miller Outdoor Theatre
Hermann Park
6000 Hermann Park Dr
Houston, TX 77030
Directions click here
(832) 487-7102
Saturday 5/14/2022 8:00 PM
Doors Open 7:00 PM
It was fifty-five years ago the vocal group Mocedades started with four young students from Bilbao. They were inspired by folk music and songs by the Beatles, they started a band called Voces y Guitarras, later named Mocedades. This weekend they are in the Bayou City at Houston's Arena Theatre.
(From All Music.com by Drago Bonacich) When producer Juan Carlos Calderon listened to their first demo, he was instantly convinced about the chance they would have to become a major act in the local scene. Mocedades started making history in 1973
Mocedades - Eres Tú (Sinfónico En Vivo)
Personnel changes occurred with startling regularity. First, lead singer Amaya Uranga left the group in 1984 to pursue a solo career; she was replaced by Ana Bejerano, who recorded three albums with Mocedades for CBS: La Vuelta al Mundo de Willy Fog, Colores, and Sobreviviremos. By the time of the latter set, both José Ipiña and Carlos Zubiaga had left, with Iñaki Uranga joining the ranks. But this lineup too was short-lived. By the time 1992's Intímamente was released Bejerano, Iñaki, and Roberto Uranga had left, leaving Izaskun Uranga and Javier Garay the only original members. They re-formed by adding Inés Rangil, José García, and Iñigo Zubizarreta, establishing Izaskun as lead singer while reverting in style to the music the group played during their early years. Suave Luz was issued in 1995 with this lineup, but by the following year, most of the new members had left, replaced by Idoia Arteaga, Jose Antonio Las Heras, Arsenio Gutierrez, and Fernando Gonzalez. This new team worked with producer Juan Carlos Calderon to record Mocedades Canta a Walt Disney -- reworked versions of Disney songs in Spanish -- for the American Walt Disney Records. The album was a great success and created enough of a buzz for the band to appear on television again. In 1999, Izaskun was the victim of a serious car accident; her injuries resulted in two ye-ars bed rest, bringing a halt to the group's activity. Due to the lack of work, Idoia, Arsenio, and González left Mocedades, while José Antonio and Garay waited for Izaskun's full recovery. (Read more at All Music.com Click Here)

Houston Arena Theatre
in Arena Towers
7326 Southwest Fwy
Houston, TX 77074
713-772-5900
Directions (Map)
Ticket Venues via Ticket Liquidator.com
[Disclaimer]
Houston's Weekend Planning Guide participates in various affiliate marketing programs, which means, we receive paid commissions on purchases made through our links
to retailer sites.Our editorial content is not influenced by any commissions we receive.
The Art Museum of Texas
@Sugraland Town Square
Established in 2020, Art Museum TX is a not-for-profit institution in Fort Bend County,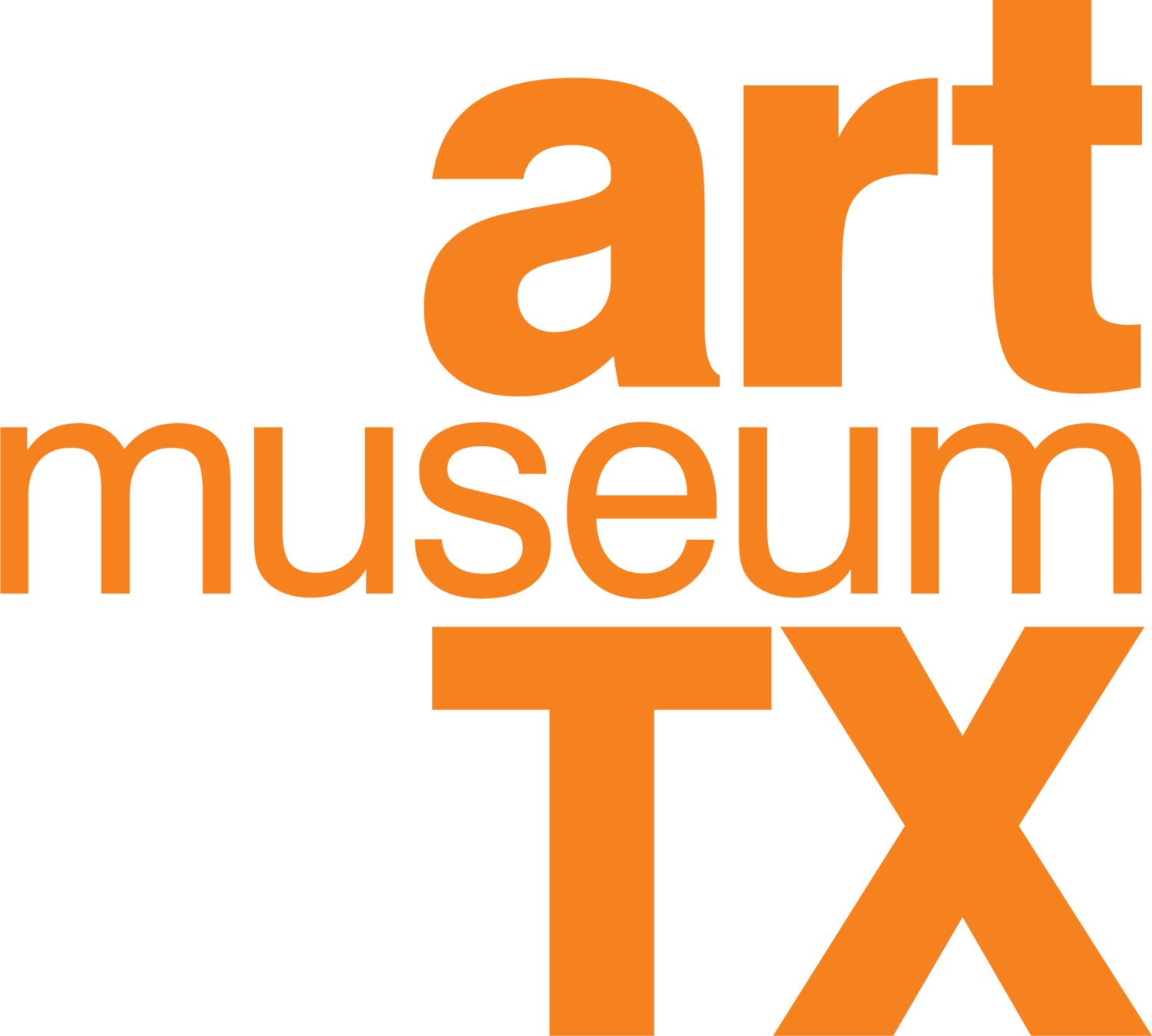 Texas, dedicated to presenting the region's contemporary art to the public. Art Museum TX provides an interchange for visual arts of the present and recent past, presents new directions in art, strives to engage the public, and encourages a greater understanding of contemporary art through education programs.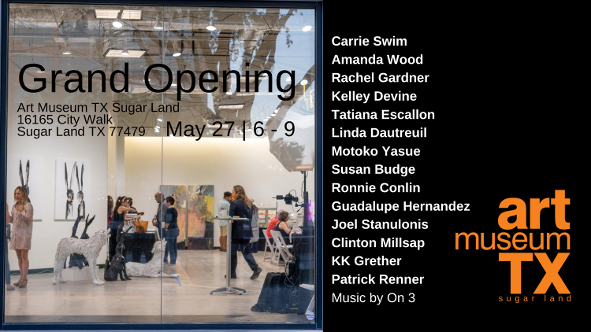 Art Museum TX is a museum dedicated to reaching our Fort Bend area population from one end of the region to the other, reaching throughout the surrounding areas and growing a wider audience. Art Museum TX is introducing art to so many. We bring art to YOU by opening our art space where YOU already frequent! We are in THE NEIGHBORHOOD!
Art Museum TX
16165 CITY WALK
SUGAR LAND TX 77479
Directions
Admission Free
Suggested Donation $5.00
Houston's Online Weekend Entertainment Guide
Looking for that Saturday weekend event and can't find it
try our custom "Google Search"