Weekend Saturdays is updated continuously

Ed Sheeran and Khalid
@NRG Stadium
Saturday 5/13/2023 6:00 PM

[From All Music.com-Stephen Thomas Erlewine] Ed Sheeran may be the quintessential pop star of the 2010s: a singer/songwriter who doesn't seem to acknowledge boundaries between styles or eras, creating a sound that's idiosyncratic and personal. He borrows from any style that crosses his path -- elements of folk, hip-hop, pop, dance, soul, and rock can be heard in his big hits "The A Team," "Sing," "Thinking Out Loud," and "Shape of You" -- which gives him a broad appeal among different demographics. It also helped elevate him to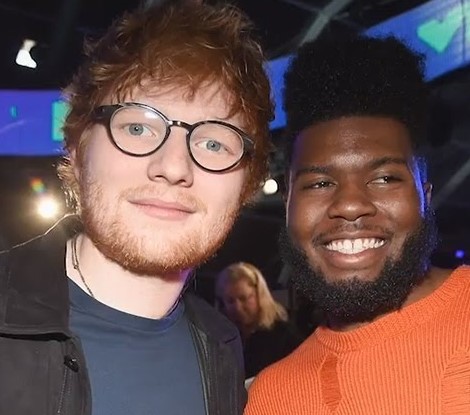 international acclaim not long after the release of his 2011 debut, +, and took 2014's x and 2017's ÷ to the top of both the U.K. albums chart and the Billboard 200. Sheeran maintained his stardom with savvy collaborations -- his 2019 album No. 6 Collaborations Project featured an eclectic roster including Khalid, Camila Cabello, Cardi B, Justin Bieber, Chris Stapleton, and Bruno Mars -- and by continuing to write candidly about his life: his 2021 album = was filled with songs about being a new father. Sheeran's musical explorations continued on -, a 2023 album that featured several tracks co-written and co-produced by Aaron Dessner of the National. Read more @All Music.com (Click Here)
Khalid
[From All Music.com-Andy Kellman] Just out of high school when he made his commercial debut with the ballad "Location" (2016), non-traditional R&B singer and songwriter Khalid has attracted a large following with an undemonstrative but heartfelt vocal style and a down-to-earth perspective. Although he attained a major-label contract within months of uploading his first songs, "Location" moved into the mainstream at a slow tempo similar to that of the song itself and became a Top 20 pop hit just after the release of American Teen (2017), one of the biggest album debuts of the late 2010s. Logic's "1-800-237-8255," on which he appeared. Read more @All Music.com (Click Here)
Randall King
@Armadillo Palace
Saturday 5/13/2023 8:00 PM
[From All Music.com-Stephen Thomas Erlewine] A proud throwback to classic country -- George Strait is a touchstone, in particular -- Randall King began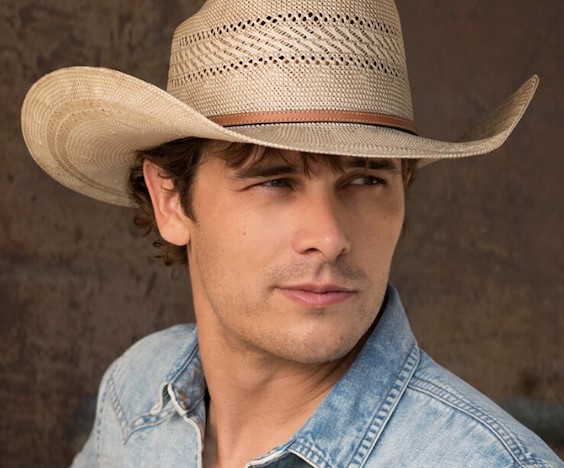 carving out a cult following in his native Texas with the independently released 2016 Another Bullet EP before putting up big streaming numbers with his eponymous 2018 debut. The album earned him a major-label deal with Warner Nashville, which issued his follow-up, Shot Glass, in 2022

Randall King - Hey Cowgirl

A son of a trucker, King grew up in the small West Texas town of Hereford, with Strait, Keith Whitley, and Merle Haggard playing in his household. Once he came of age, he moved to Lubbock in 2009 with the intent of getting a business degree from Texas Tech. While at college, he heard such local acts as Josh Abbott and decided to start playing music himself. Two years later, he transferred to South Plains College, where he studied music production while also playing music on his own. He formed an Americana group called the Randall King Band, which released an album called Old Dirt Road before splitting. King then decided to go it alone and sing traditional country. Read more @All Music.com (Click Here)
Tatiana
@Houston Arena Theatre
Saturday 5/13/2023 5:00 PM
This weekend in Houston at Arena Theatre is Mexico's Tatiana in concert.
Recently the Latina actress put the word out she is interested in Guy Richie's Live-Action 'Hercules' film to be made by Disney. Tatiana Tweeted out, "I did the voice of #Megara in #Spanish back in 1997.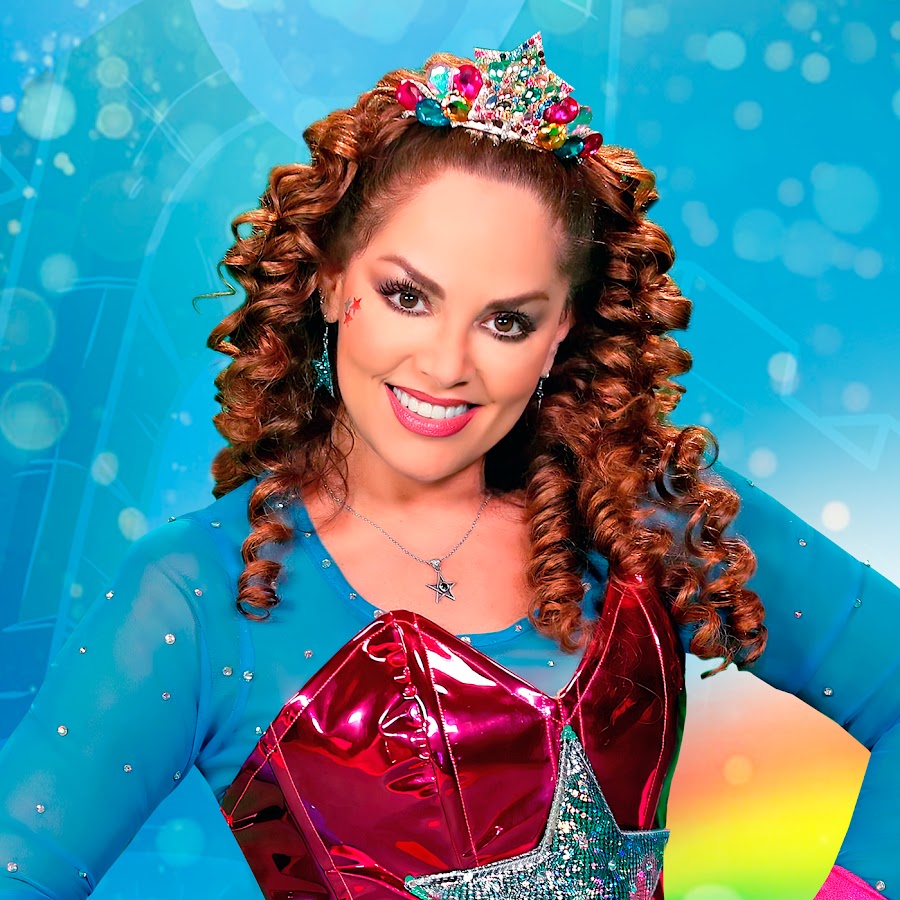 I want to do something in the #Herculesliveaction. Tell me how? Pleaaaaaaaaase."
[From Remezcla.com] In Hercules, Megara plays the love interest of the title character. In Greek mythology, she is the wife of Hercules, but Disney decided to change her into more of a femme fatale-type character at the beginning of the animated film and teams her up with its antagonist, Hades, the god of the Underworld.
After Tatiana made it known that she was interested in a role, plenty of her fans commented that they would like to see her in the new movie. "Please, [Disney]," one Twitter user wrote. "[Tatiana Palacios] is Megara in the Latin American version, please!" Read more @remezcla.com (Click Here)
[From All Music.com-Stacia Proefrock] One of the most popular stars for children on the international Miami-based ,Spanish-language station, Univision, Tatiana, "The Chidren's Queen," has released over a dozen albums which feature the same kind of fun music for kids that can be found on her T.V. show. Wildly popular, those albums have sold over four million copies worldwide. Tatiana started out the new millennium with another new album Vamos a Jugar (Come and Play) which features a duet with Alicia Villarreal from Grupo Limite on the title track.
Read more @All Music.com (Click Here)
Houston Arena Theatre
Arena Towers
7326 Southwest Fwy
Houston, TX 77074
Directions (Map
(713) 772-5900
Buzzfest 2023 featuring Godsmack
with I Prevail, The Struts, Highly Suspect, Giovannie & The Hired Guns,
The Warning
@Cynthia Woods Mitchell Pavilion
Saturday May 5, 2023
Gates at 2:00 PM
Show at 02:30 PM
Cynthia Woods Mitchell Pavilion
2005 Lake Robbins Drive
The Woodlands, TX 77380
Directions (Map)
(281) 364-3010
Billy Porter
"Black Mona Lisa Tour"
Volume One
@Bayou Music Center
Saturday 5/13/2023 8:00 PM
[From All Music.com-Steve Leggett] Singer, actor, songwriter, playwright, and director Billy Porter is a throwback to the old-school entertainers, as a triple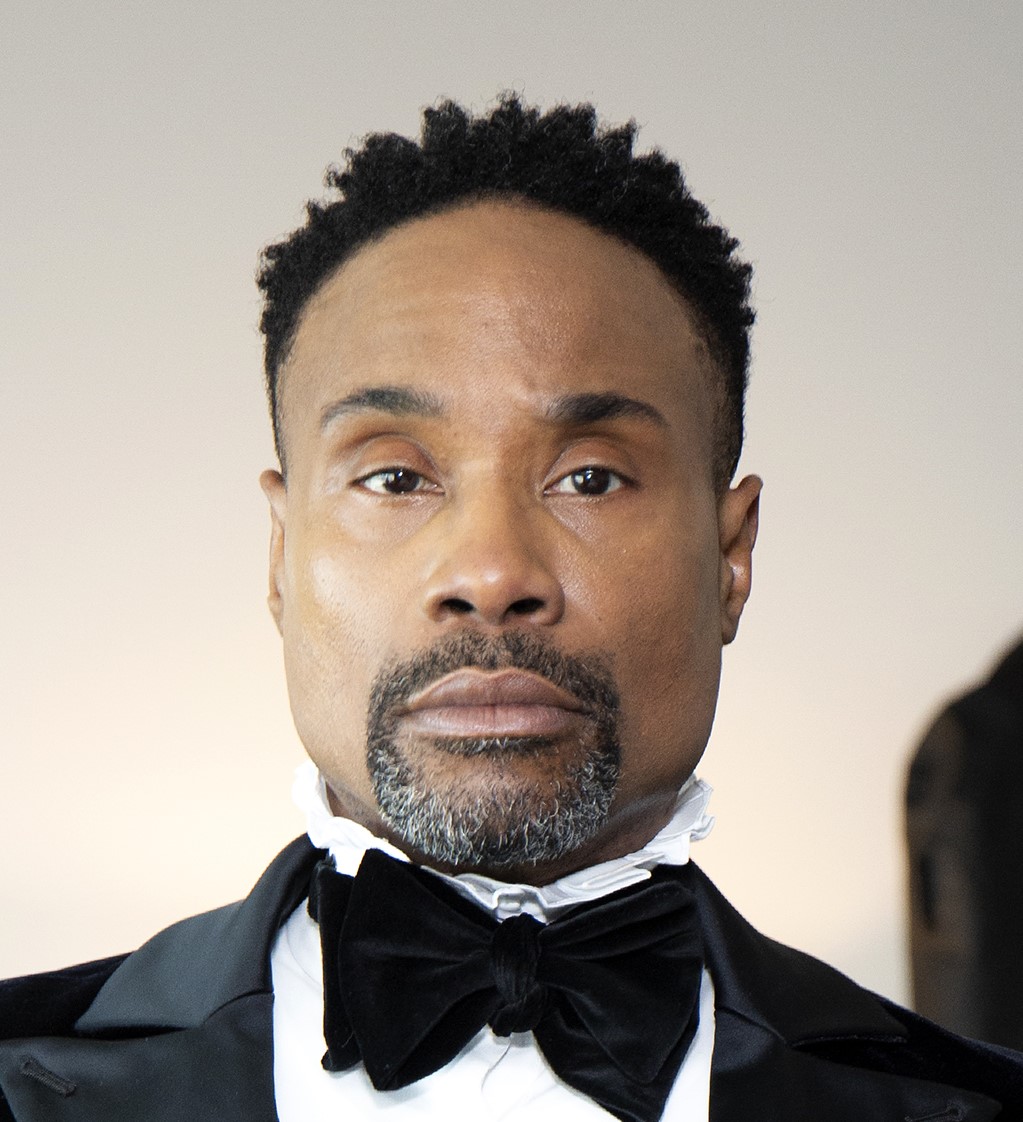 threat who has found success across performance mediums. His Broadway-inspired delivery and soulful tone have landed him on the Billboard R&B and dance charts -- first with "Love Is on the Way" from his 1997 eponymous debut album -- and won him a Tony Award for Best Actor in a Musical for 2013's Kinky Boots. He became the first openly gay Black man to win a lead actor Emmy when he took home the trophy for Outstanding Lead Actor in a Drama Series for the role of Pray Tell on Pose, about the N.Y.C. drag ball scene, in 2019. That led to roles like the Fabulous Godmother in the 2021 live-action musical version of Cinderella. Meanwhile, he delivered motivational club hits such as 2019's "Love Yourself" and 2021's "Children."

Born September 21, 1969 in Pittsburgh, Pennsylvania, Porter laid the groundwork for his career with care, graduating from the musical theater program at the Pittsburgh Creative and Performing Arts School, then earning a B.F.A. in drama from the Carnegie Mellon University College of Fine Arts, and finally tacking on certification from the screenwriting program at UCLA. He came to public attention in musicals on Broadway, first in 1994's revival of Grease, and following it with impressive turns in Songs for a New World, Smokey Joe's Cafe, and Miss Saigon, among other stage productions in the '90s. In the meantime, he appeared in films such as Twisted (1996) and the TV movie Shake, Rattle and Roll: An American Love Story (1999), where he played Little Richard. As a recording artist, he released the self-titled Billy Porter (aka Untitled) in 1997. Read more @All Music.com (Click Here)
Bayou Music Center
in Bayou Place
520 Texas Ave
Houston, TX 77002
Directions (Map)
Phone: (713) 230-1600
The Art Museum of Texas
@Sugraland Town Square
Established in 2020, Art Museum TX is a not-for-profit institution in Fort Bend County,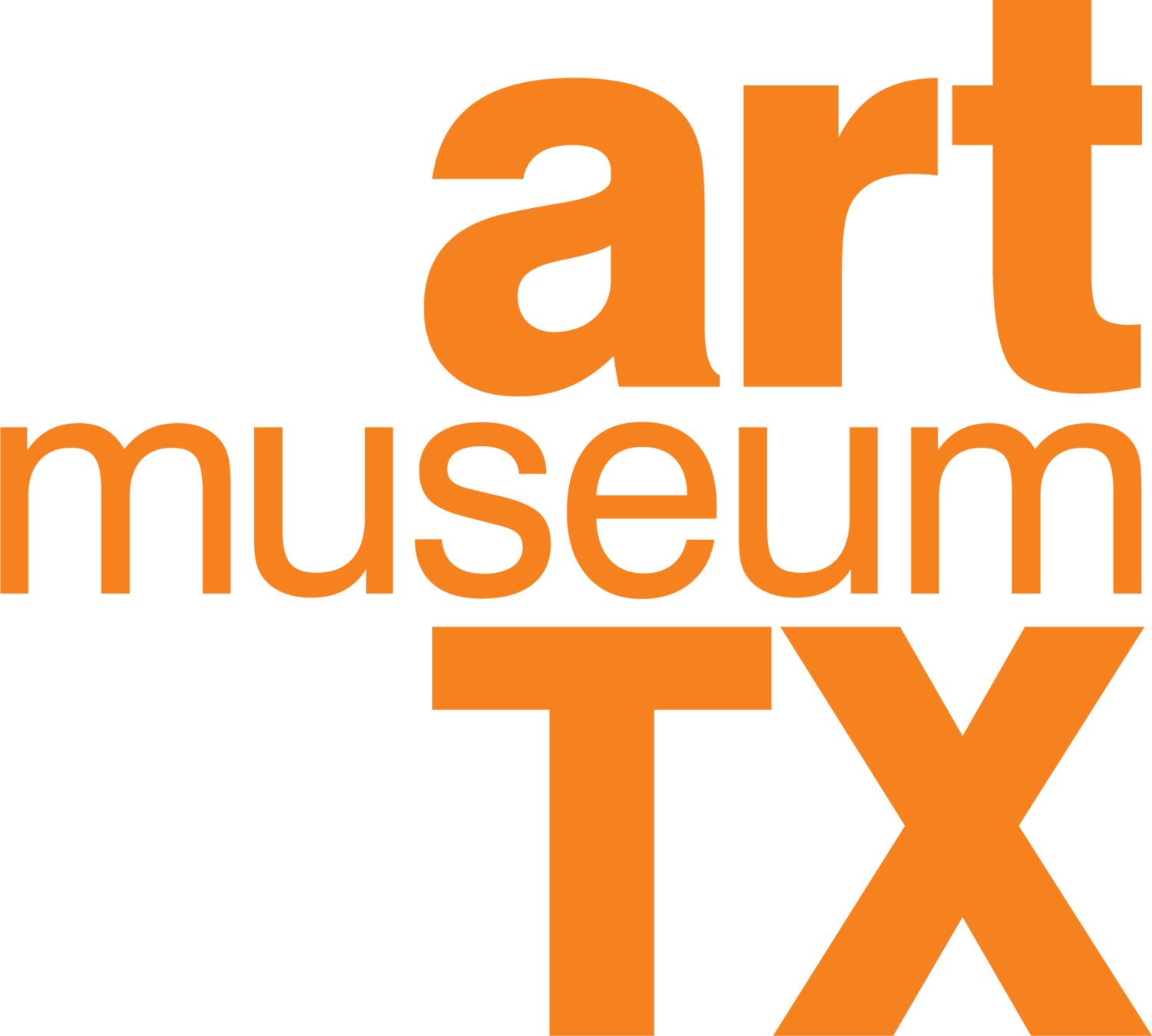 Texas, dedicated to presenting the region's contemporary art to the public. Art Museum TX provides an interchange for visual arts of the present and recent past, presents new directions in art, strives to engage the public, and encourages a greater understanding of contemporary art through education programs.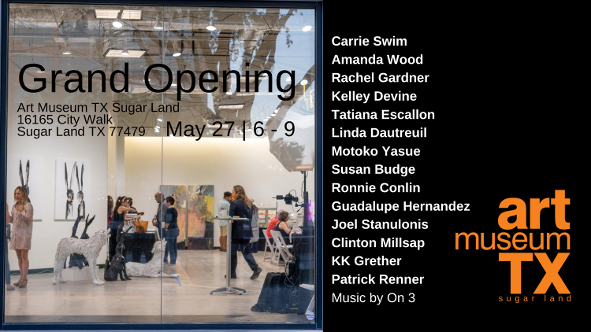 Art Museum TX is a museum dedicated to reaching our Fort Bend area population from one end of the region to the other, reaching throughout the surrounding areas and growing a wider audience. Art Museum TX is introducing art to so many. We bring art to YOU by opening our art space where YOU already frequent! We are in THE NEIGHBORHOOD!
Art Museum TX
16165 CITY WALK
SUGAR LAND TX 77479
Directions
Admission Free
Suggested Donation $5.00
Houston's Online Weekend Entertainment Guide
Looking for that Saturday weekend event and can't find it
try our custom "Google Search"