Weekend Saturday is updated continuously


Brett Scallions
@Warehouse Live
Saturday 6/19/2021 7:00 PM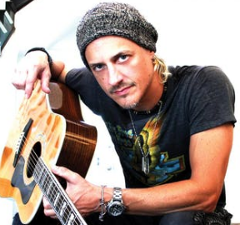 BrettScallions is best known for being the original lead vocalist and rhythm guitarist for the late 90s-early 2000s rock band Fuel (1993-2006, 2010-2020). During that time, the band released four major-label albums including the double platinum Something Like Human. His initial stint with the band ended in February of 2006.
After leaving Fuel, Scallions joined bands The X's and Circus Diablo playing bass. Both bands ultimately became one-album projects and conclude shortly after subsequent tours.
Hit Parader magazine says out of the Top 100 Heavy etak cicakust Scakkuibs ranks right up there with the best.
This weekend at Warehouse Live its Brett Scallions.
Tommy Davidson
@ Houston's Improv
Saturday 6/19/2021 7:00 PM & 9:30 PM
Sunday 6/20/2021 7:30 PM
Best known as one of the original stars of the hit television show In Living Color Tommy's visibility increased rapidly and he became widely known for his innovative talent.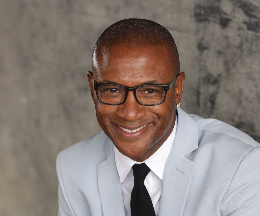 Davidson started his career as a standup comedian in Washington DC earning an ardent following with sheer hard work in various comedy clubs. As one of the cutting-edge young stand-ups he was spotted by major concert promoters who booked him as the opening act for A-list touring acts including Patti LaBelle Kenny G and Luther Vandross.
This weekend at Houston's Improv its Tommy Davidson.
The Improv
7620 Katy Freeway Space
455 Houston, TX 77024
Directions
Buy tickets over the phone:
713-333-8800
A Gulf Coast Juneteenth
Featuring Bobby Rush
@Miller Outdoor Theatre
Saturday 6/19/2021 8:30 PM
Miller Outdoor Theatre this weekend will be bringing us their annual Juneteenth blues and creole festival featuring Grammy award-winning blues legend Bobby Rush!
This story telling bluesman boasts gritty, sensuous vocals and impressive harmonica chops that wow audiences wherever he goes! After decades of tearing up the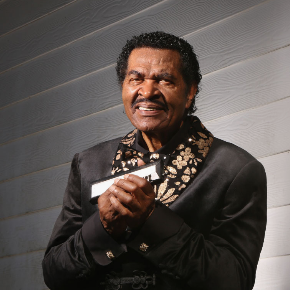 chitlin' circuit on a nightly basis with his sweaty, no-holds-barred funkfests, Bobby has thoroughly broken through to the mainstream. He won a long-overdue 2017 Grammy for his spectacular album Porcupine Meat and consistently tours the globe as a headliner.

This revered legend, well past 80 years of age, is bigger and badder and bolder than ever. "I'm a bluesman who's sitting on the top of my game, proud of what I do and proud of who I am and thankful for people accepting me for what I am and who I am," says the charismatic Rush. "I'm happy about what I'm doing and still enthused about what I'm doing. This show promises something for everyone.
Rush wails on pungent harmonica throughout the set, his vocals as sly and sensuous as ever while elastic grooves simmer and surge behind him. Rush has been a master storyteller for decades. His work is influenced by a slew of blues greats, including Louis Jordan, Little Walter, Sonny Boy Williamson, Howlin' Wolf, Bobby Bland, BB. King, and Junior Parker to name a few. "I guess you can find about 20 guys that I like, and when you hear my music, you can hear a little of this, a little of that, a little up, a little down. You put 'em all in a bowl and stir 'em up, you get a Bobby Rush. That's called a Bobby Rush blues soup," Rush said.
Miller Outdoor Theatre
Hermann Park
6000 Hermann Park Dr
Houston, TX 77030
Directions click here
(832) 487-7102
Houston Astros vs. Chicago White Sox
Major League Baseball
at Minute Maid Park.
More information at www.astros.com
Sat Jun 19, 2021 6:15pm
501 Crawford St, Houston, TX 77002
Directions (map)
Andrew Jannakos
HOB Houston
Bronze Peacock
Saturday 6/19/2021 8:00 PM
Flowery Branch, Georgia native Andrew Jannakos grew up in a small-town neighborhood where barbecue parties and backyard soccer games were everyday events. Today, that sense of community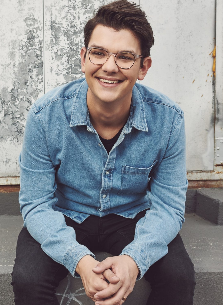 translates to his nearly one million followers across Facebook, Instagram, and TikTok. Since Jannakos first teased his breakout single, "Gone Too Soon," in a viral clip now viewed over ten million times, that community is only getting stronger.
"It's been so amazing seeing it all happen," Jannakos says of his social and streaming success. "Especially when I first posted, being an independent artist at the time. One moment no one knows who you are, and then something goes viral. Then the numbers keep going up, and you realize it's something more."

Many of Jannakos' initial followers knew him for his illustrious run on season 16 of NBC's The Voice, but it wasn't until a year later, in July 2020, that his then-girlfriend (now wife) posted a video of him cooking dinner while singing along to "Gone Too Soon" to his TikTok and took his social stardom to new heights.

"My grandfather played in a bluegrass band for years and years in Georgia," he says. "So I was raised on country: Waylon, Hank, Whitley, Brooks & Dunn. My earliest memories of singing were in the car going to elementary school, when my mom and I would just belt Shania Twain the whole way there."

HOB Houston
1204 Caroline St.
Houston, TX
(888) 402-5837
Directions
Shakey Graves
@White Oak Music Hall
Lawn
Saturday 6/19/2020 7:00 PM
It has been reported tbe Austin native got his name in an unusual way. His music combines blues, folk, country, and rock and roll. Rose-Garcia (aka Shakey Graves) received his stage name at Old Settler's Music Festival back in 2007 after a stranger, apparently high on LSD, rambled "spooky wagons". Then he and his friends jokingly gave each other Native American guide names over a campfire. After an inspired night of playing music, he decided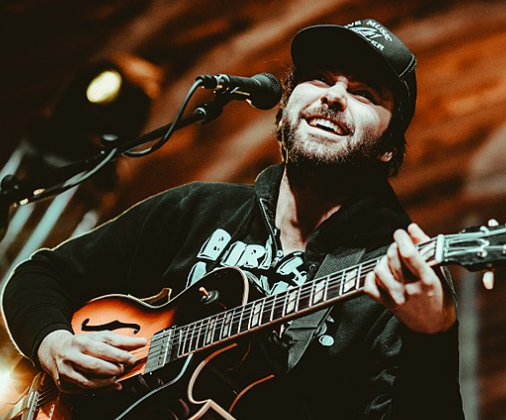 to keep the name.

Shakey Graves became known for his one-man band set up and most of his 2011 self-released debut album "Roll the Bones" features him playing solo. This set up originated after he grew tired of having to borrow kick drums and high hats in order to perform. His solution consisted of a modified suitcase that functions as both a kick drum and a tambourine stand built by a close friend.
White Oak Music Hall
2915 N Main Street
Houston, TX 77009
Directions (Map)
Phone: (713) 237-0370


Jermall Charlo
vs. Juan Macias Montiel
@Toyota Center
Saturday 6/19/2021 4:15 PM

Toyota Center this weekend host Jermall Charlo vs. Juan Macias Montiel for the WBC Middleweight World Championship on June 19!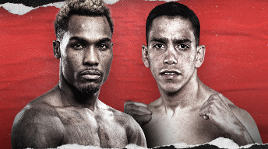 Charlo has held world championships in two weight classes, including the WBC middleweight title since 2019. As a native Houstonian, Charlo will look to extend his 31-0 unbeaten record. Montiel is coming off a dominant knockout win over former contender James Kirkland.

The night will also feature rising lightweight contender Isaac Cruz battling former world champion Francisco Vargas in the 10-round co-main event. Kicking off the night, former world champion Angelo Leo returns to take on Mexican contender Aaron Alameda in a 10-round super bantamweight bout. More info at www.toyotacenter.com
In Sugarland this weekend

Music in the Plaza
with Zach Person
Friday, June 18 @ 7:30 pm - 9:30 pm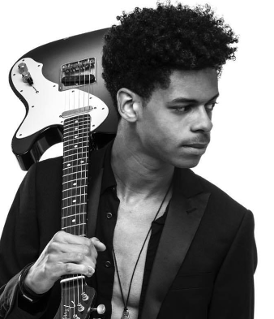 Zach Person is an indie-rock recording artist based in Austin, Texas is considered to be "The future of American indie music"… and also happens to be one of our former Sugar Land Superstar Finalists. Zach is a House of Blues Music Forward Foundation Alumnus, who appeared on Season 15 of American Idol, and is known for his contemporary, pop-rock approach to blues and American roots music.

Sugarland Town Square
Located at Highway 6 and U.S. 59
Sugar Land, TX 77479
Directions (Map)
281-242-2000
Sugar Land Jr. Superstar Finale
Saturday, June 19 @ 7:30 pm - 9:30 pm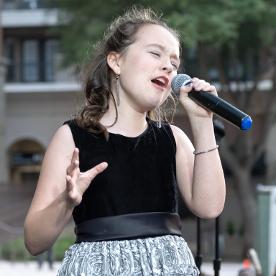 Junior Superstar, Sugar Land's American Idol-like competition for ages 9-13, is back for its 16th summer and you don't want to miss it! Pack up your lawn chairs and head to the Plaza to cheer on each talented contestant as they belt it out to win the crown.

Sugarland Town Square
Located at Highway 6 and U.S. 59
Sugar Land, TX 77479
Directions (Map)
281-242-2000

NOLA Nights
Ft. New Orleans Hustlers Brass Band
Saturday, June 26 @ 7:30 pm - 9:30 pm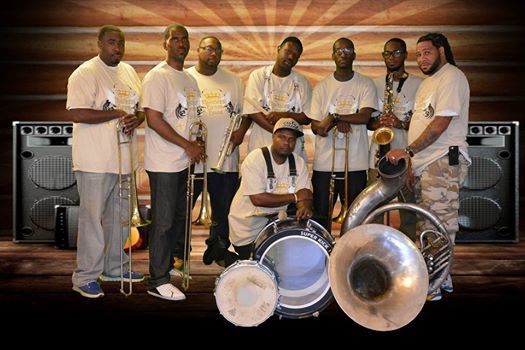 Come out and let authentic New Orleans music take you on a historical journey through the Crescent City tradition with live music from The New Orleans Hustlers Brass Band!

Sugarland Town Square
Located at Highway 6 and U.S. 59
Sugar Land, TX 77479
Directions (Map)
281-242-2000
The Art Museum of Texas
@Sugraland Town Square
Established in 2020, Art Museum TX is a not-for-profit institution in Fort Bend County,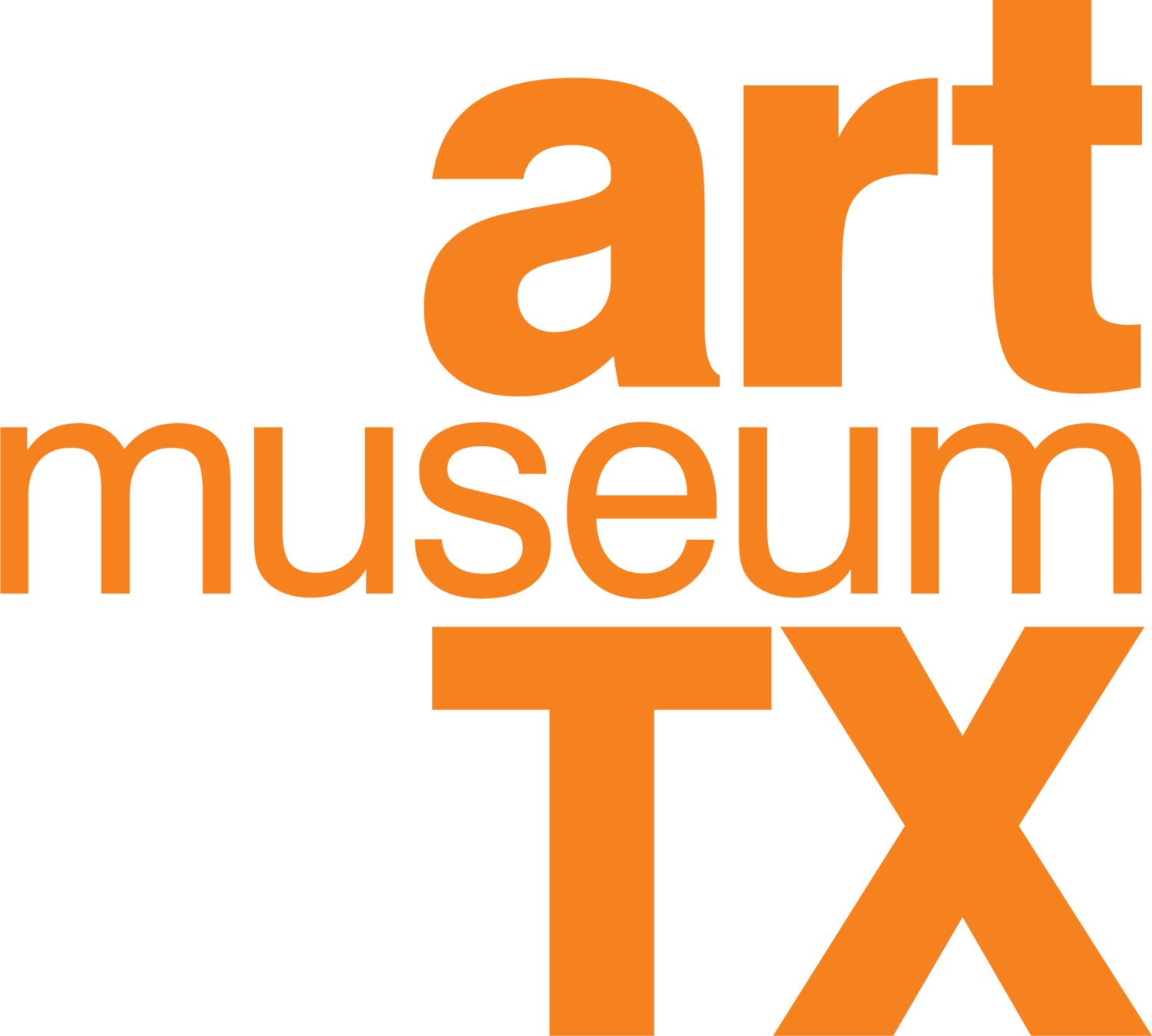 Texas, dedicated to presenting the region's contemporary art to the public. Art Museum TX provides an interchange for visual arts of the present and recent past, presents new directions in art, strives to engage the public, and encourages a greater understanding of contemporary art through education programs.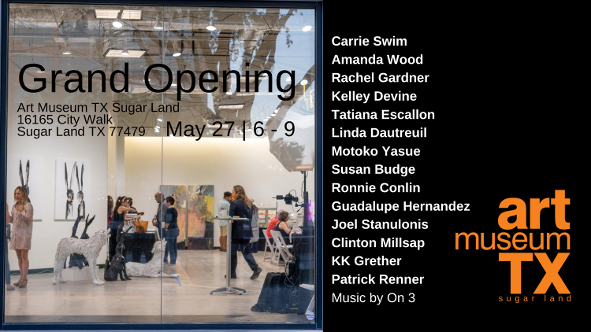 Art Museum TX is a museum dedicated to reaching our Fort Bend area population from one end of the region to the other, reaching throughout the surrounding areas and growing a wider audience. Art Museum TX is introducing art to so many. We bring art to YOU by opening our art space where YOU already frequent! We are in THE NEIGHBORHOOD!
Art Museum TX
16165 CITY WALK
SUGAR LAND TX 77479
Directions
Admission Free
Suggested Donation $5.00
Houston's Online Weekend Entertainment Guide
Looking for that Saturday weekend event and can't find it
try our custom "Google Search"