Houston's Online Weekend Entertainment Guide
Our Weekend Entertainment Picks for Weekend Saturdays
Saturday, January 27th, 2018

Shotgun Rider
@Firehouse Saloon
Saturday 1/27/2018 9:00 PM
There's something lonely about the open, flat land of the Texas Panhandle that ignites a desire to create, something about seclusion that forgets the boundaries of genres and takes pride in independence. Growing up in farming communities in Castro County, situated between Amarillo and Lubbock, the two leaders of Shotgun Rider have developed a signature sound tinged with that eerie loneliness reminiscent of their homeland.

In their short time as a country duo, lead singer Logan Samford and main songwriter Anthony Enriquez have driven their sound from the Panhandle through the avenues of the regional Texas music scene. Honing their craft at happy hours and dive bars on weeknights, SR brings their band to the Lone Star State's venues on the weekends. Managed by industry veteran and Floydada native Alex Torrez (former Dir. A&R Sony Music Nashville,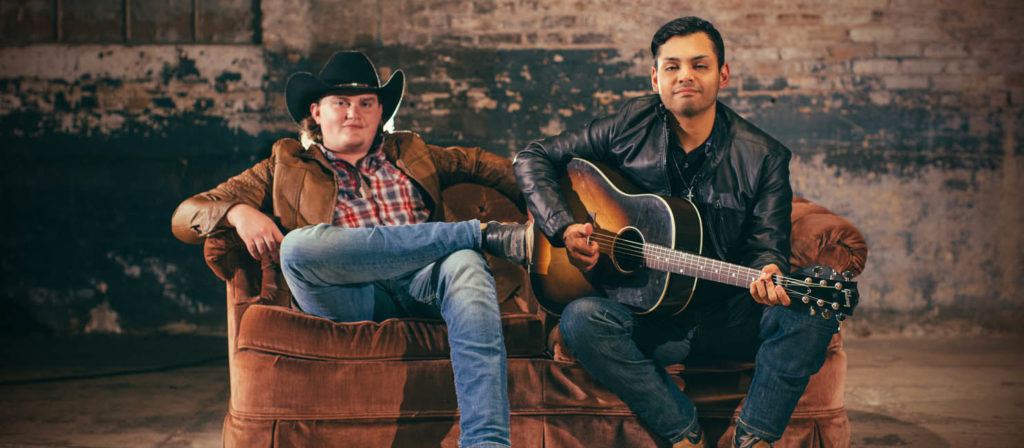 Lawrence Music Group, Artist Relations Gibson NY), the two have great direction in the industry. Torrez began his own Torrez Music Group in early 2015 and signed Shotgun Rider as his first act. Together, their music has pushed their total streams in the millions on Spotify, been featured on ABC's 'Nashville', allowed them to tour relentlessly through the Texas/Oklahoma circuit, and catapulted their sales to the charts, with three Top 20 Records on iTunes Country and one Top 10 Record on Billboard South Central Heatseekers.

The name Shotgun Rider is now an homage to advice given in a late night conversation with one of the guy's fathers. A metaphor for 'Enjoying the journey', Shotgun Rider is a submissive realization of knowing faith in God will always be in the 'driver's seat', and all you can ultimately do in life is work hard and 'ride along'.
Their following comes from what the two believe is a sound that embraces the world of commercial melody, focusing on Logan's wide
ranged vocal, and painting pictures of young adulthood, bar room drama, and heartbreak . They describe their sound as a merging of their two largest influences – as different as they may seem – George Straight and Kings of Leon. An ambient, hook driven rock sound blended with smooth, hook driven country.
The two are currently touring the Texas/Oklahoma Country circuit and beyond to promote their fourth release, Sunlight EP.
This weekend the duo is at Firehouse Saloon in the Bayou City.
Shotgun Rider
Firehouse Saloon
5930 Southwest Fwy. Houston, TX
Directions
Saturday 1/27/2018 9:00 PM
view tickets
Saturday 2/3/2018 7:30 PM

Kid Rock's musical style ranges from rap rock and heavy metal to country to hip hop and what is now called nu metal. Kid Rock says his style has been influenced by Warren Zevon, Jim Croce, Hank Williams Jr., Hank Williams,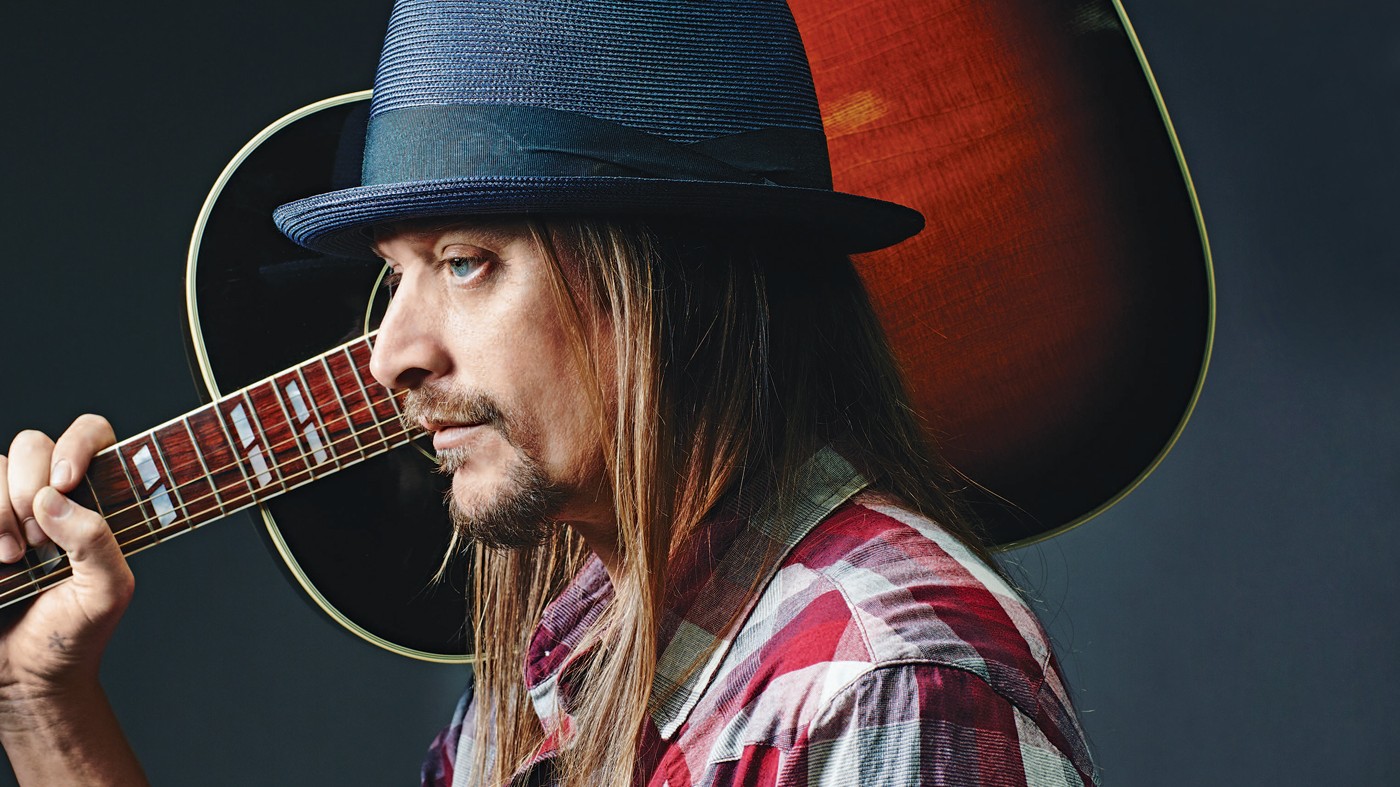 Johnny Cash, David Allan Coe, Bob Seger, Run-DMC, Beastie Boys, Whodini, Too Short, Eric B. & Rakim, Esham and Lynyrd Skynyrd.
Kid Rock has also said he is a big fan of AC/DC, ZZ Top, Bob Seger, and The Rolling Stones.

It is said that Kid Rock has influenced artists and groups such as, Eminem, Lil Wayne, Yelawolf, Machine Gun Kelly, Uncle Kracker, Paradime, Ty Stone, Jocaine and 75 North, Big & Rich, Gretchen Wilson, Jason Aldean, Florida Georgia Line, Brantley Gilbert, Eric Church, Zac Brown Band, Colt Ford, Rehab, The Sheepdogs, Aaron Lewis and Band Of Heathens. His son released his debut EP Wanted Dead Or Alive under the stage name "Bandit".
He has since gone by Robert Ritchie instead of Bandit. Several established country artist have also borrowed his country rap style including Toby Keith ("Trailerhood", "Red Solo Cup", "I Wanna Talk About Me", "Getcha Some"), Trace Adkins ("Brown Chicken, Brown Cow") and Blake Shelton ("Hillbilly Bone"). He has appeared in music videos for Eminem, Limp Bizkit, Hank Williams Jr, Tim McGraw, Gretchen Wilson, Zac Brown Band, Yelawolf, Buckcherry and Uncle Kracker. He was also spoofed in Puddle of Mudd's music video for "Psycho".

He started his concert tour in Nashville several weeks ago with the website Taste of Country.com saying, Kid Rock toyed with fans even before coming onstage, posting a video of his "F—k Tank" on a projector screen, which slowly showed the meter moving from full to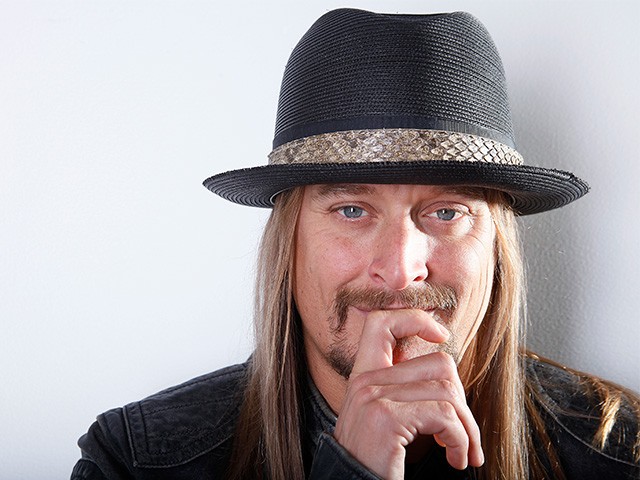 empty, while pumping the crowd up with songs from Black Sabbath, N.W.A., Journey and more. When Kid Rock finally took the stage, with the unforgiving rocker "Greatest Show on Earth," the Nashville crowd erupted.
The opening song was more like a finale, with major pyrotechnics, streamers dropping from the ceiling and intense dancers — all hands were on deck. Kid Rock knew it was over the top and at the end of the song, he said, "Thank you, good night!"
The Homeless Chronicles are the go to pages for service organizations to obtain information as to what is happening in the community (news) to help homeless individuals and families. The blog is also designed to meet the needs of every homeless person with information they can use to help them back to self-sufficiency.[Click here for more]
Looking for that Saturday weekend event and can't find it
try our custom "Google Search"