Houston's Online Weekend Entertainment Guide
Our Weekend Entertainment Picks for Weekend Saturdays
Saturday, January 13th, 2018

AMA Monster Energy Supercross
@NRG Stadium
Saturday 1/13/2018 6:30 PM

Founded by the American Motorcyclist Association (AMA) in 1974, the AMA Supercross Championship races are held from January through early May. Supercross is an offshoot of the sport of motocross, which takes place on natural terrain. Supercross racing, while related, involves off-road motorcycles on an artificial, man-made dirt track consisting of steep jumps and obstacles. The tracks are usually constructed inside a sports stadium. The easy accessibility and comfort of these stadium venues helped Supercross surpass motocross as a spectator attraction in the United States by the late 1970s.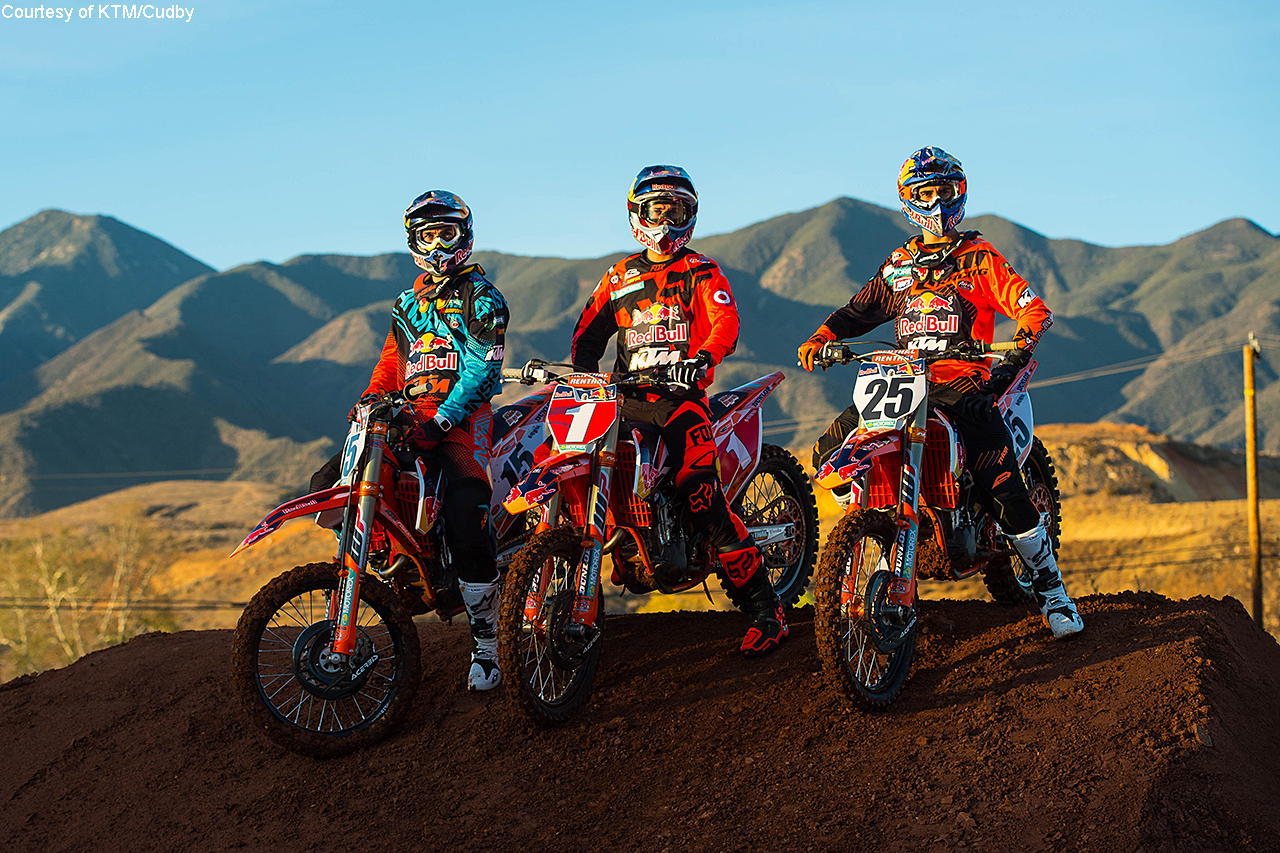 Among the obstacles, riders must navigate through every lap. The track takes a combination of obstacles such as whoop sections (where riders skim along the tops of multiple bumps), rhythm sections (irregular series of jumps with a variety of combination options), and triple jumps (three jumps in a row that riders normally clear in a single leap of 70 feet or more). Many of the turns have banked berms, but some are flat. It takes roughly five hundred truckloads of dirt to make up a supercross track. Soil conditions can be hard-packed, soft, muddy, sandy, rutted, or any combination thereof.

The last time factory Yamaha won the Supercross Championship was 2008 when Chad Reed won his second title. That said, they have high hopes for North Carolina's Cooper Webb, who comes charging into the 2018 Monster Energy Supercross Championship as a dark horse contender.

With a pair of 250SX Western Division Championships on his mantle, Cooper entered the rough and tumble world of 450SX competition last season to cut his rookie teeth. Webb didn't start as strong as some would have hoped, but, by the Oakland round, he found himself on the podium and riding with a ton of confidence. He would win his heat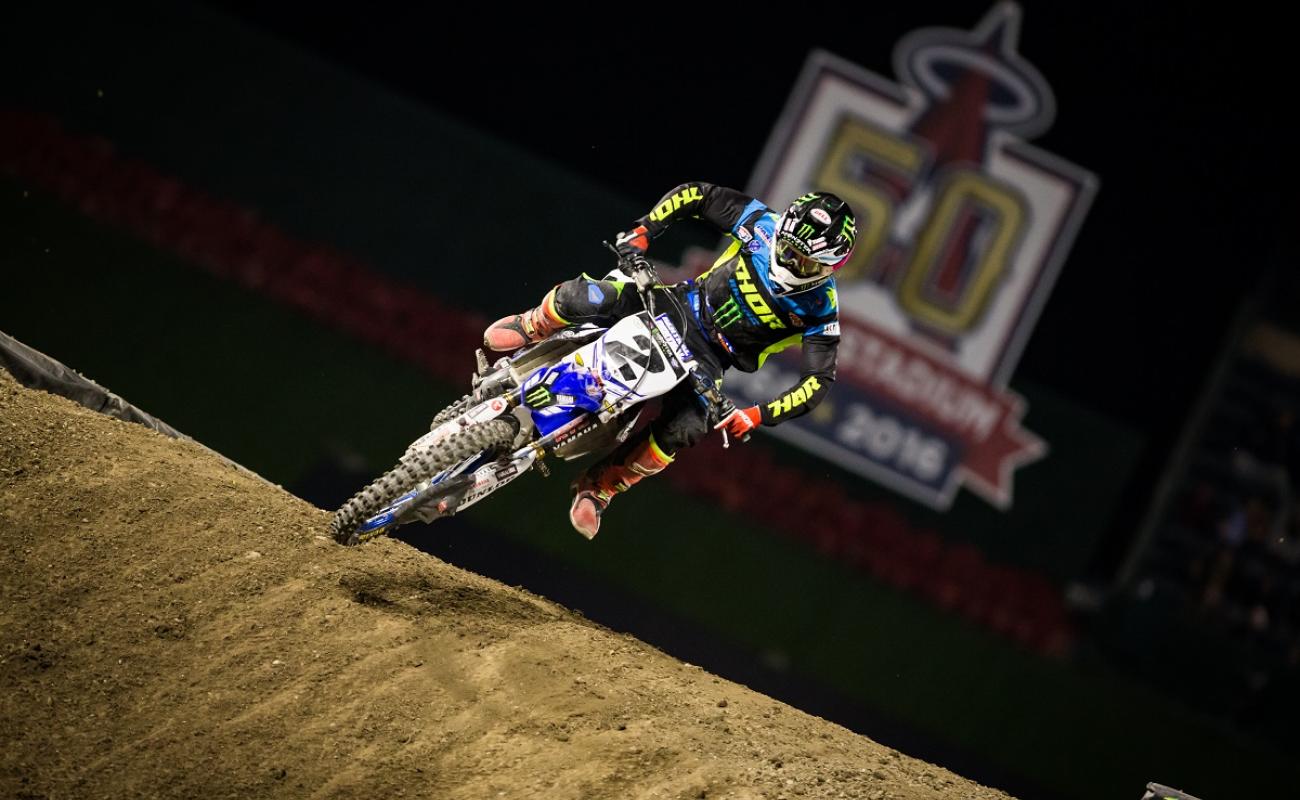 race the following weekend in Arlington and had a lot of eyes on him to possibly win the main event. Instead, Cooper suffered a flat tire and his chances were dashed. Unfortunately, he would have a crash and injured his shoulder the following weekend in Minneapolis.
Webb would miss a few weeks, then he began working his way back into form worthy of placing on the podium. He was on fire at the Seattle round, running in the second position for most of the 450SX Main Event before crashing spectacularly. That would be about the end of the flashes of brilliance during his rookie campaign, but he had already proven that he has what it takes to win races and place on the podium.
AMA Monster Energy Supercross
NRG Stadium
NRG Pkwy, Houston, TX
Directions
Saturday 1/13/2018 6:30 PM
view tickets
The Homeless Chronicles are the go to pages for service organizations to obtain information as to what is happening in the community (news) to help homeless individuals and families. The blog is also designed to meet the needs of every homeless person with information they can use to help them back to self-sufficiency.[Click here for more]
Saturday 1/20/2018 8:00 PM

She was the bassist and a vocalist for the band 'Til Tuesday during the 1980s, and since then, she has primarily released albums and performed as a solo musician.
Back in March of last year her record label released, "Mental Illness". For her, the album is a provocative branding something akin to truth in advertising. "It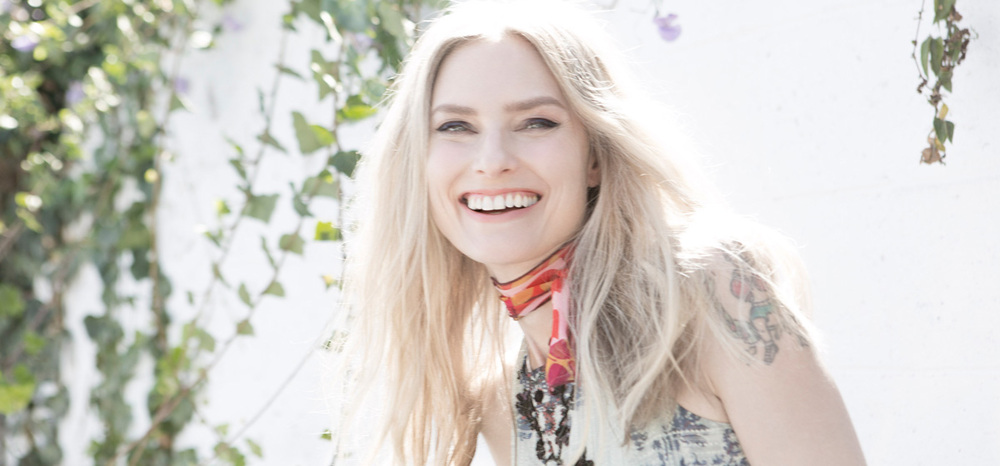 came from a friend of mine asking me what the record was about," she explains. "And I said, 'Oh, you know me — the usual songs about mental illness.' He said, 'You should call it Mental Illness!' I said, 'I think I will.'" And thus, over the course of a few short seconds, was a classic album title born. "I always probably have a little bit of gallows humor," Mann says, "and I would hope that people see there's a little bit of that interspersed in there. I mean, calling it Mental Illness makes me laugh, because it is true, but it's so blunt that it's funny."
What kind of pre-existing conditions come with Mental Illness? Some fans will see the album as a return to more musically familiar territory. After a couple of records that saw Mann leaning toward the rockier side (her last solo album, 2012's Charmer, followed by her 2014 duo project with Ted Leo, The Both), this new one finds the woman who gave the world "Wise Up" again deciding to slow up. If you fell in love with earlier albums like Bachelor No. 2 and the Magnolia soundtrack, the gorgeous melodies and deliberate gait of this return to contemplative form will seem deliciously familiar.

At the same time, the arrangements mark a break from anything she's done before, even those aforementioned landmark albums. Gone are the Mellotrons and some of the other distinctive signature sounds of yore. Although there are some electric instruments and occasional drums in the mix, Mental Illness is built for really the first time in her career around acoustic guitar and piano… and then, in another first, augmented astoundingly by starkly beautiful string arrangements. Spines will tingle, and softness and bluntness will find a happy marriage in songs that make up in haunting splendor for whatever they might lack in ebullience.

The album's rich, incisive, and occasionally wry melancholia started with a mission statement of sorts, prompted by Mann's own slightly tongue-in-cheek take on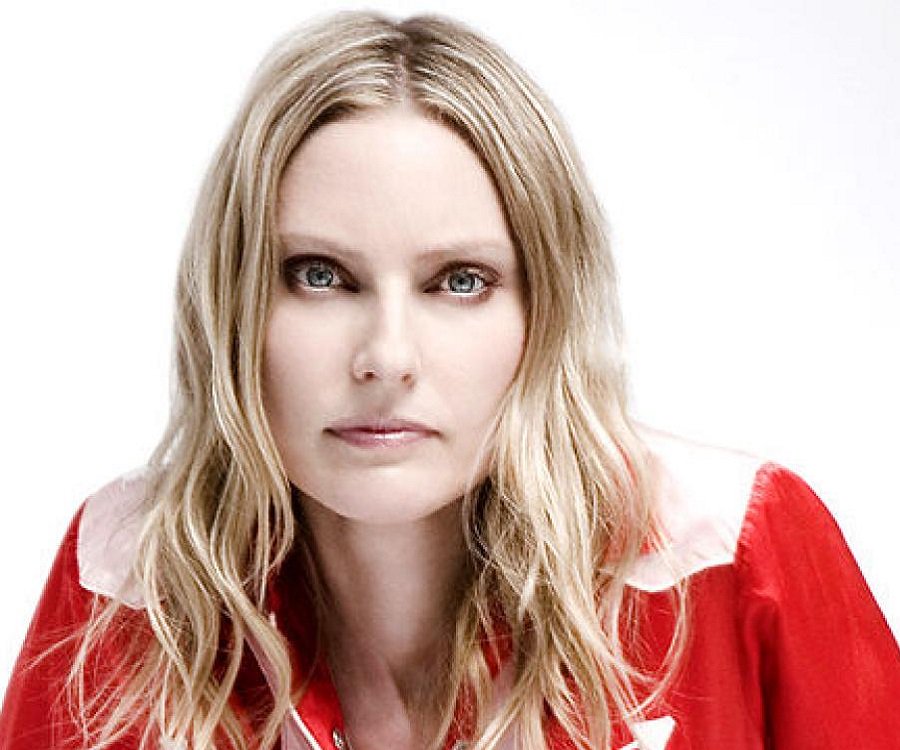 her own image. "I assume the brief on me is that people think that I write these really depressing songs," Mann says. "I don't know — people may have a different viewpoint — but that's my own interpretation of the cliché about me. So if they thought that my songs were very down-tempo, very depressing, very sad, and very acoustic, I just gave myself permission to write the saddest, slowest, most acoustic, if-they're-all-waltzes-so-be-it record I could," she laughs.

That's admittedly a pendulum swing away from Charmer and The Both, which found her gravitating toward the sounds or energy level associated with her tenure in 'Til Tuesday in the late '80s and early '90s. "Since the last project was with Ted Leo, and he certainly has a lot of classic rock, post-punk influences, I tried to meet him in the middle," she says. "Touring and playing in smaller rock clubs with The Both as a trio, with me playing bass, was a real rock band experience." Now, on the heels of delivering fans a power trio experience, "I think they might be ready for something super-sad and soft," Mann says, hinting at a smile as she considers the path that brought her to being a one-woman delivery system for mellow gold in 2017.

The S-word, obviously, is no pejorative here. "I was listening to a lot of really soft '70s rock, like Bread and Dan Fogelberg," Mann points out, offering up a couple of acts so far off the indie cred scale they seem like prime candidates for indie cred. (Completely coincidentally, she was recently asked to cover a Carpenters hit for the soundtrack to Martin Scorsese's '70s-set HBO series, Vinyl.) But "there were other touchstones that we kept in mind," a key one possibly being longtime producer Paul Bryan's love for Nick Drake. "It always takes its own form. I just wanted to have finger-picky stuff, kind of like Leonard Cohen back in the folk-rock days. I haven't ever made a record this stripped down before. Some drums wound up on there here and there, but I really tried to rein it in."

Despite her best efforts to hold back the tide of extraneous instrumentation, there was an extravagance Mann couldn't pass up, as the string arrangements Bryan was writing for a couple of songs proved so lovely that they began extending them to more of the tracks. The end result is "not as simple as my original concept," she says, "but it's just really hard to go into the studio and not have ideas for things, and it's so fun and interesting to record real strings. That definitely makes things bigger and more fleshed out, but I hope that the basic acoustic elements still come across as distinct and simple."

Besides Bryan, the players include other familiar cohorts, like Jonathan Coulton, who has his own album coming on Mann's Superego label, and who'll be her opening act on tour this year, doing some of the more detailed finger-picking. Other musicians include Jay Bellerose on drums, Jamie Edwards on piano, John Roderick as a co-writer, and erstwhile duet partner Leo as a background singer.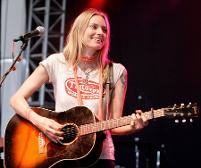 She has a little to live up to with Mental Illness, having long since transitioned from an MTV staple in her Til Tuesday years to becoming known as "one of the finest songwriters of her generation," as the New York
Times proclaimed her.
NPR Music named her "one of the top 10 living songwriters" alongside the likes of Paul McCartney, Bob Dylan and Bruce Springsteen. Her last solo album won her some of the best reviews of a storied career.
She has a little to live up to with Mental Illness, having long since transitioned from an MTV staple in her Til Tuesday years to becoming known as "one of the finest songwriters of her generation," as the New York Times proclaimed her. NPR Music named her "one of the top 10 living songwriters" alongside the likes of Paul McCartney, Bob Dylan and Bruce Springsteen. Her last solo album won her some of the best reviews of a storied career. Paste opined: "She is innately tuned into our fragility and resilience. Like the Velvet Underground's Nico, she's our mirror. Through her songs, she reflects life as it so often is—a contorted, gasping mess—but somehow she still finds beauty in its imperfection." Britain's Independent called Charmer "another sweet viper's bite of post-Freudian dyspepsia from the singer-songwriter who loves to mistrust." Or, as the New York Times wrote, "The sugarcoated poison pill is a reliable device for Aimee Mann, a singer-songwriter given to ravaging implication and dispassionate affect... That it all goes down so easily seems like a sneaky way to make a point." Charmed, they're sure.
Looking for that Saturday weekend event and can't find it
try our custom "Google Search"