Martina McBride
@Smart Financial Center
Saturday 12/8/2018 8:00 PM

Martina McBride's Christmas tour rolls through the Houston area this weekend at Sugarland's Smart Financial Center. McBride is a holiday phenom and enjoys doing the holidays. It was Thanksgiving week on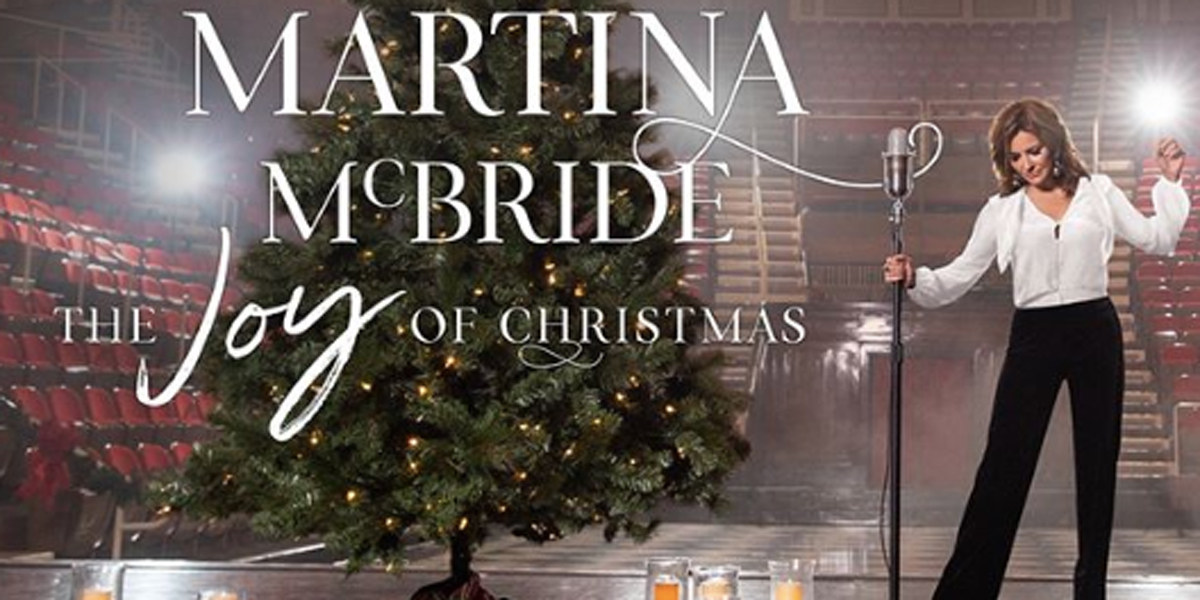 Fox News McBride showcased her holiday cooking spirit.
During the Fox presentation McBride said, "In her new cookbook, "Marina's Kitchen Mix: My Recipe Playlist for Real Life," Martina shares samples of her favorite dishes, like chicken braised in sun-dried tomato cream sauce, or smashed new potatoes with lemon.

And on Turkey Day, McBride said mashed potatoes are one of her favorite sides.
"The little secret that I have for mashed potatoes came from my mother-in-law, who told me to put nutmeg in the potatoes right as your finishing them up," McBride said, adding that she likes to blend and then mash by hand before she whips everything up with one big spoon."
It was noted two weeks ago by The Boot.com, McBride celebrated 23-years in the Grand Ole Opera.
"McBride was inducted into the Grand OleOpry by Loretta Lynn, with whom she forged a lifelong friendship. "I love her. She's amazing to me," McBride says of Lynn. "What she's done is opened herself up to me. I'll find myself in a corner with her, and her just telling me all this stuff. Does she do this to everybody? I've got to remember it all. It's unbelievable."

"Becoming an Opry member was the most thrilling moment of my career," she adds. "I'll try to make the Opry proud and do my best to continue the tradition of country music and the tradition of the Opry."
This weekend's performance will feature songs from both Martina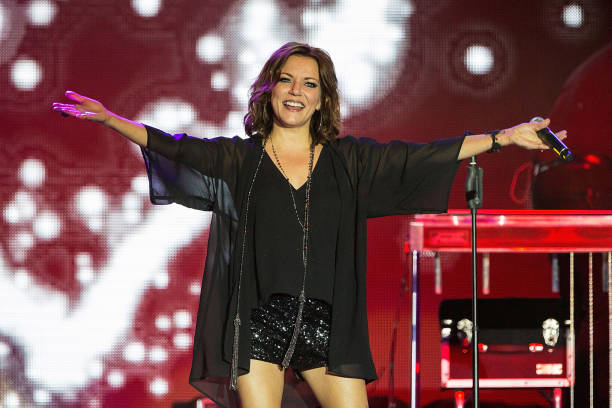 McBride's Christmas albums including her forthcoming holiday album It's The Holiday Season, as well as a few hits, "The Joy of Christmas Tour" will bring to life a classic big band sound with symphony orchestra, making it a holiday event you won't want to miss and this weekend it's all at the Smart Financial Center.
Martina McBride
Smart Financial Center
18111 Lexington Blvd.
Sugar Land, TX
Directions
Saturday 12/8/2018 8:00 PM
view tickets
Elton John
@Toyota Center
Saturday 12/8/2018 8:00 PM
Sunday 12/9/2018 8:00 PM
This British pop icon continues to tour the world with his satchel of pop music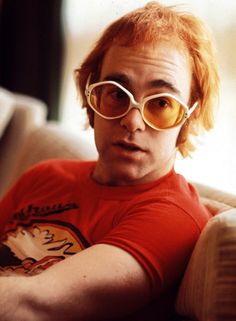 melodies. (He says this is his last one) It was in 1975 when Elton John, who is 71-years old now appeared on America's popular R&B dance and music program Soul Train, where he sang Bennie and the Jets that put this singer/songwriter on the map in the black communities. This also some music critics say gave him an entree into the pop Billboard charts. The recording of Bennie and the Jets was also playing on R&B radio stations. It went to #15 on the Billboard Soul Singles chart. Still a feat for an artist with no previous hits with that audience. It is reported John set out to have an R&B hit and he did. His fellow Brit David Bowie was the next pop/rock act to appear on the popular inner city Soul Train.
. . .more @December Saturdays
Houston Symphony's
Steven Reineke & Ali Ewoldt
Very Merry Pops
@Jones Hall for the Performing Arts
Saturday 12/8/2018 8:00 PM

The Houston Symphony kicks into its holiday perfroamnces and tonight's presentation in their pop venue will be a "Very Merry Pops".
The orchestra describes it this way: "Sleigh bells ring and jingle bells chime as the Houston Symphony's beloved holiday spectacular returns! Gather with family and friends in a cozy winter wonderland for a sparkling celebration filled to the brim with traditional carols, festive favorites and heartwarming cheer. The fabulous Ali Ewoldt, who currently stars as Christine in Broadway's The Phantom of the Opera, joins in the fun, performing unforgettable renditions of your favorite holiday classics."

The Filipino-American actress and soprano made her Broadway debut in the Les Misérables revival in 2006 in the role of Cosette. She has also performed on national and international tours and in U.S. regional theatre. She became well known as the first Asian-American actress to star as Christine Daaé in The Phantom of the Opera on Broadway.
Houston Symphony's
Steven Reineke & Ali Ewoldt
Very Merry Pops
Jones Hall for the Performing Arts
615 Louisiana St. Houston, TX
Directions
Saturday 12/8/2018 8:00 PM
view tickets

Ewoldt performed the role of Princess Jasmine in Disneyland, and she also worked at the Tokyo Disney theme park before appearing in a U.S. tour of Les Misérables. She began the tour as a member of the ensemble, and later understudied the role of Cosette, before she finally received the role during the tour. She then played Cosette in the Les Mis Broadway revival in 2006.

It was from 2009 to 2011, Ewoldt starred in the North American tour and in the 50th anniversary international tour of West Side Story. In 2015, s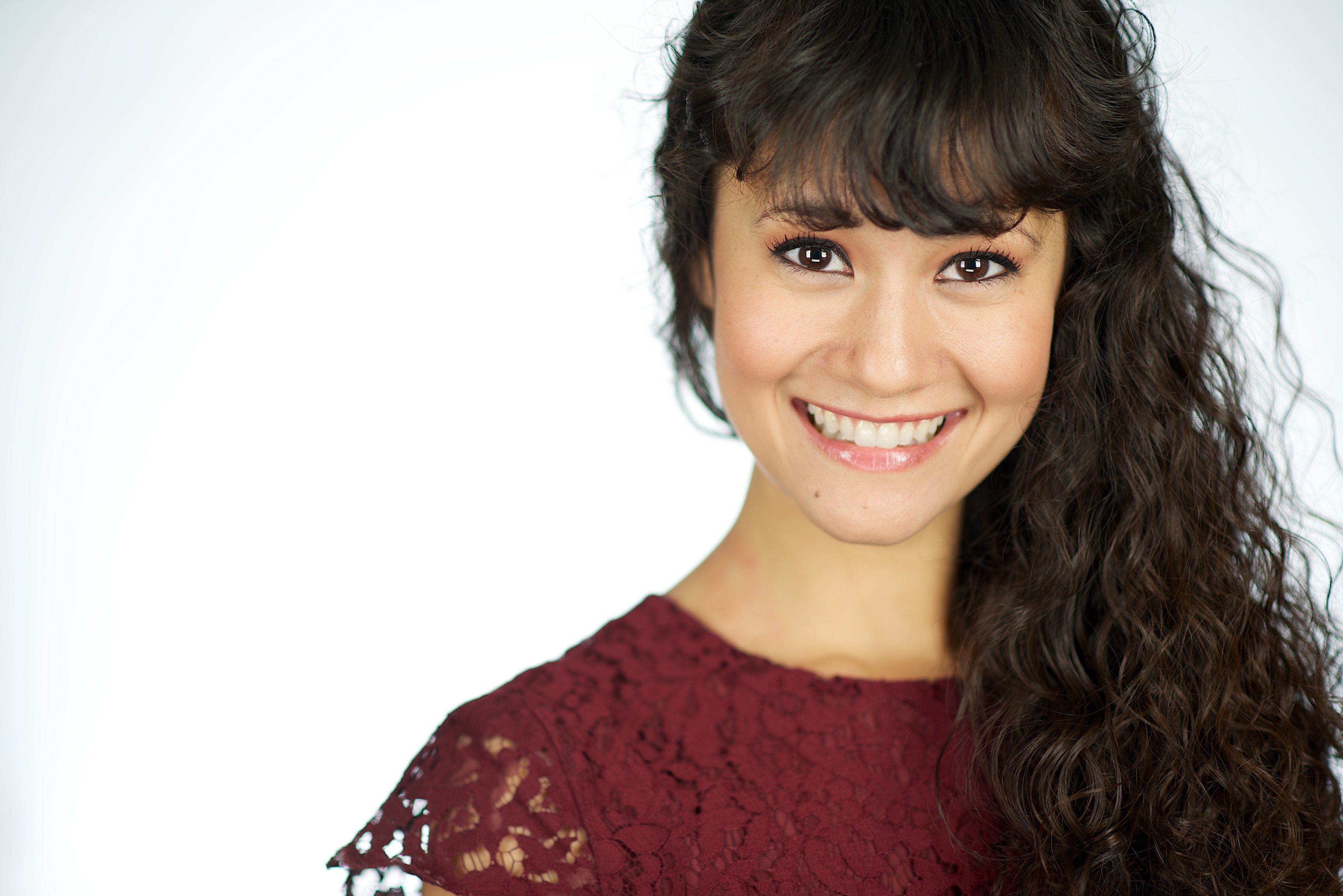 he played Tuptim in a tour of The King and I, where she "received the loudest applause from the audience after she sang her stirring, operatic interpretation of 'My Lord and Master'". Other regional theatre roles include Luisa in The Fantasticks at the Mt. Washington Valley Theatre Co.
In 2015 she appeared in The King and I revival on Broadway the next year she joined the Broadway company of The Phantom of the Opera as the show's first Asian-American Christine.
Houston Ballet Presents
The Nutcracker
@Wortham Center
Brown Theater
Playing Now thru December 29, 2018

Every year this holiday ballet classic comes alive in the Bayou City via the Houston Ballet. But how did this Nutcracker tale begin?
"The Nu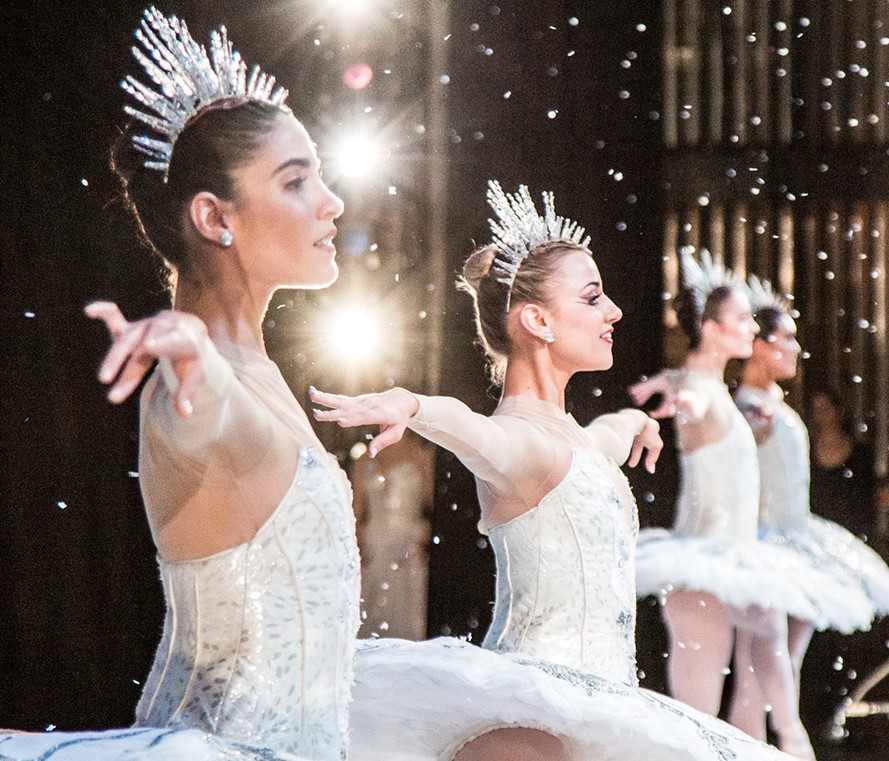 tcracker and the Mouse King" is a story written in 1816 by German author E. T. A. Hoffmann, the story is about the young Marie Stahlbaum's favorite Christmas toy, a Nutcracker that comes alive and, after defeating the evil Mouse King in battle, whisks her away to a magical kingdom populated by dolls. It was in 1892, Russian composer Pyotr Ilyich Tchaikovsky and choreographers Marius Petipa and Lev Ivanov turned Alexandre Dumas père's adaptation of the story into the ballet The Nutcracker.
. . .more @ December Weekends click here
A Christmas Carol
@Alley Theatre
Hubbard Stage
Now playingthru December 30, 2018
Houston's seasonal favorite returns! A Christmas Carol - A Ghost Story of Christmas is a family-friendly re-telling of Charles Dickens' classic story, which follows Ebenezer Scrooge's journey with the three ghostly spirits who visit him on Christmas Eve. A Christmas Carol instills a powerful message about redemption and the spirit of the holiday season.
Those who have studied Charles Dickens say this about the British novelist, journalist, editor, illustrator and social commentator who wrote such beloved classic novels as Oliver Twist, Nicholas Nickleby, David Copperfield, A Tale of Two Cities, Great Expectations and of coursed A Christmas Carol.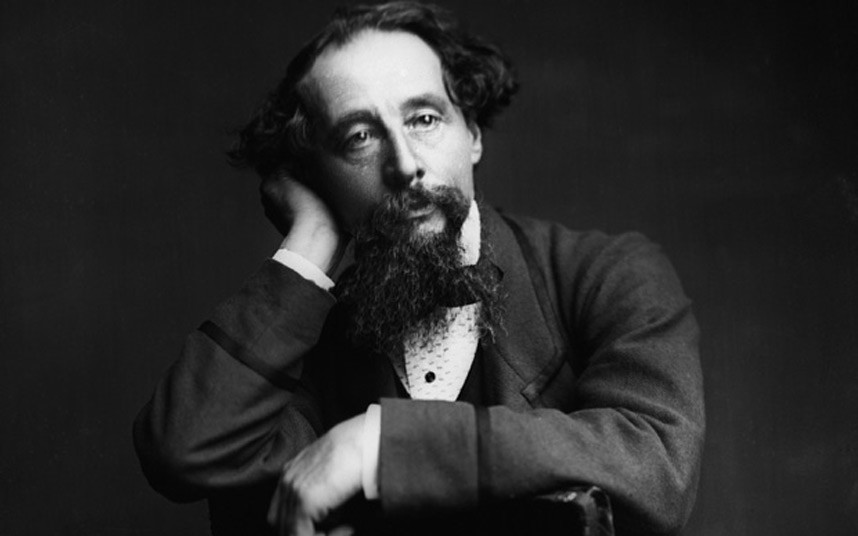 Dickens wrote A Christmas Carol during a period when the British were exploring and re-evaluating past Christmas traditions, including carols and newer customs such as Christmas trees. He was influenced by the experiences of his own youth and by the Christmas stories of other authors including
. . .more @ December Weekends click here
Since you are here...
Houston's Weekend Planning Guide is updated on a continuous bias for all in the Greater Houston Area. We haven't put up a paywall or asked anyone to log-in to see our content. We want to keep it that way. We accept advertising, but the revenue from that area is not enough to support us. If everyone who reads our weekend entertainment blog, who likes it and helps to support it, our future would be much more secure. For as little as $1 or more, you can support Houston's Weekend Planning Guide – and it only takes a minute. Thank you.
Houston's Online Weekend Entertainment Guide
Looking for that Saturday weekend event and can't find it
try our custom "Google Search"