The Dollop
@Warehouse Live
Saturday 12/15/2018 7:00 PM
T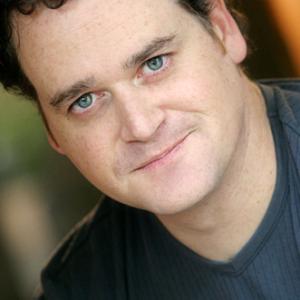 he Dollop is a podcast produced and hosted bycomedians Dave Anthony and Gareth Reynolds. Each episode centers around an event or person from history selected for its humorousness or peculiarity. Typical episodes feature subjects from American history described by Anthony and commented on by Anthony and Reynolds.

The fun part of this podcast that consistently ranks in itunes top 100 it is done with an audience. This weekend their at Warehouse Live.
The podcast began as a way of preparing for Anthony's one-man show at the Melbourne Comedy Festival. It was a solo project where Anthony would talk out loud about various subjects. Unsatisfied with the initial results, Anthony decided to change to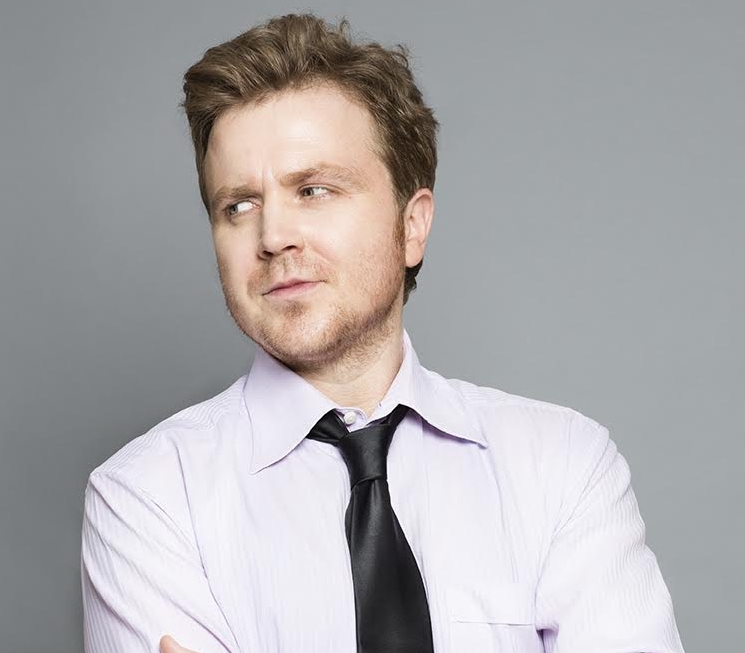 a history focus, and invite other comedians to listen to the stories. Gareth Reynolds was the first guest; after his performance, Anthony decided to keep him as the only permanent guest. Anthony was inspired by the book A People's History of the United States by Howard Zinn because it taught him that the history he was taught as a child was full of lies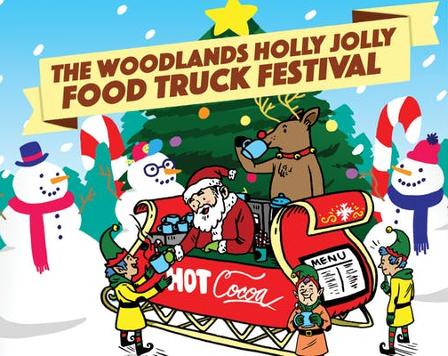 The Woodlands Holly Jolly
Food Truck Festival
@The Woodlands
Saturday 12/15/ 2018 11:00 AM - 7:00 PM
Its the2nd Annual Holly Jolly Christmas Food Truck Festival. Pictures with Santa. Live Music. Nutcracker Market Vendors. Food Trucks. Cold Drinks.
Town Green Park
2099 Lake Robbins Drive The Woodlands, TX
Directions
Night of Hope Tour
@Houston's First Baptist Church
Saturday 12/15/2018 7:00 PM

It's that time of year and during this holiday season "A Night of Hope" may just be the family or friends outing that you're looking for this weekend (December 15, 2018).
"We are so excited to be gearing up to bring our home to yours this Christmas for the Night of Hope tour. With the entire family in tow it will for sure be a night to remember. From classic Christmas Carols to originals from "The Thrill of Hope" I want to invite you and your family to pause and set our hearts around the Savior and the season together this Christmas. From my family to yours – we can't wait to see you there!" says Christy Nockels.

Christy Nockels has long had a huge appreciation for music and its role in the kingdom of God. As a worship leader for many years, she's seen first hand how music can usher people into the presence of God in a powerful way. On her newest album, Let It Be Jesus, Christy's prayer is to further explore biblical truths that elevate our worship and bind us our hearts closer to our
The daughter of a pastor, born in Fort Worth and raised in Oklahoma, Christy grew up singing in church. In 1993 at the Christian Artists Seminar in Estes Park, Colorado, she met her husband, Nathan, and they went on to record an independent record with fellow worship leader Charlie Hall under the name Sons & Daughters. This partnership led to an invitation from Louie Giglio to participate in the first ever Passion Conference in Austin, Texas.
Christy's voice gained a national platform when she and Nathan formed the duo Watermark, recording four acclaimed albums before that musical season ended, paving the way for Christy's solo career. In 2008, the Nockels family moved to Atlanta to become part of Passion City Church where they served on the worship team with Chris Tomlin and Kristian Stanfill.

The following year, Nockels released her acclaimed solo debut, Life Light Up and spent much of the next two years touring with Tomlin and Passion. The collection showcased Christy's warm, passionate voice and vulnerable, intuitive songwriting.
Those gifts continue to anchor Let It Be Jesus. Produced by husband, Nathan, the album's live and anthemic production places the focus on the collection of songs clearly written for the Church to sing. Christy has a gift for imbuing each lyric with an authenticity and emotional integrity that resonates with the listener.
Everyone will hear Christy's work at "A Night of Hope" this weekend at First Baptist Church on their Cypress campus.
Night of Hope Tour
Houston's First Baptist Church
11011 Mason Rd.
Cypress, TX
Directions
Saturday 12/15/2018 7:00 PM
view tickets
Houston Ballet Presents
The Nutcracker
@Wortham Center
Brown Theater
Playing Now thru December 29, 2018

Every year this holiday ballet classic comes alive in the Bayou City via the Houston Ballet. But how did this Nutcracker tale begin?
"The Nu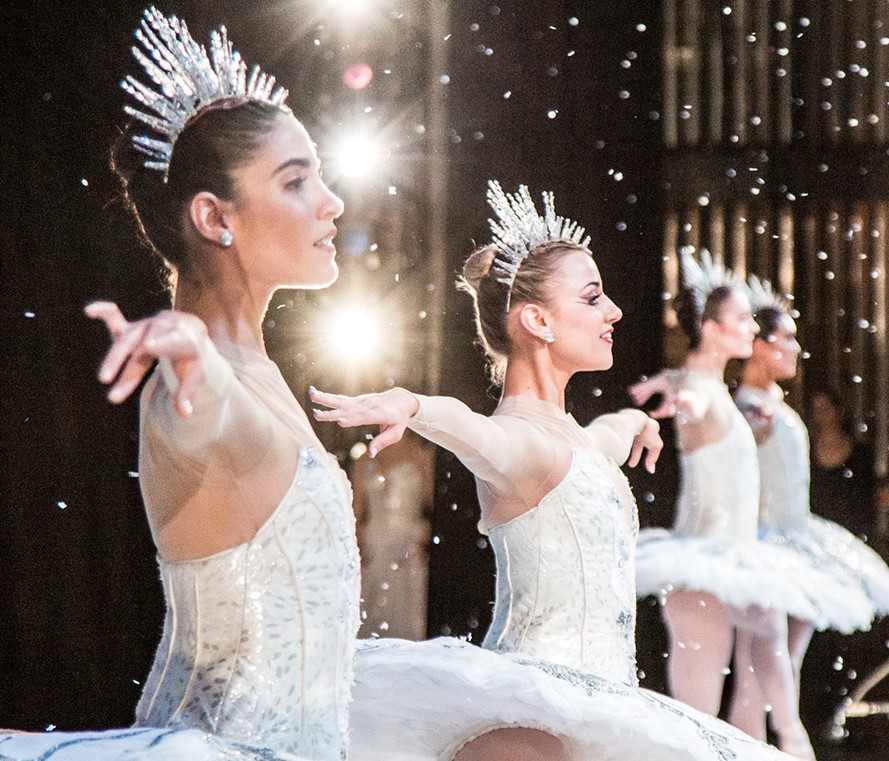 tcracker and the Mouse King" is a story written in 1816 by German author E. T. A. Hoffmann, the story is about the young Marie Stahlbaum's favorite Christmas toy, a Nutcracker that comes alive and, after defeating the evil Mouse King in battle, whisks her away to a magical kingdom populated by dolls. It was in 1892, Russian composer Pyotr Ilyich Tchaikovsky and choreographers Marius Petipa and Lev Ivanov turned Alexandre Dumas père's adaptation of the story into the ballet The Nutcracker.
. . .more @ December Weekends click here
A Christmas Carol
@Alley Theatre
Hubbard Stage
Now playingthru December 30, 2018
Houston's seasonal favorite returns! A Christmas Carol - A Ghost Story of Christmas is a family-friendly re-telling of Charles Dickens' classic story, which follows Ebenezer Scrooge's journey with the three ghostly spirits who visit him on Christmas Eve. A Christmas Carol instills a powerful message about redemption and the spirit of the holiday season.
Those who have studied Charles Dickens say this about the British novelist, journalist, editor, illustrator and social commentator who wrote such beloved classic novels as Oliver Twist, Nicholas Nickleby, David Copperfield, A Tale of Two Cities, Great Expectations and of coursed A Christmas Carol.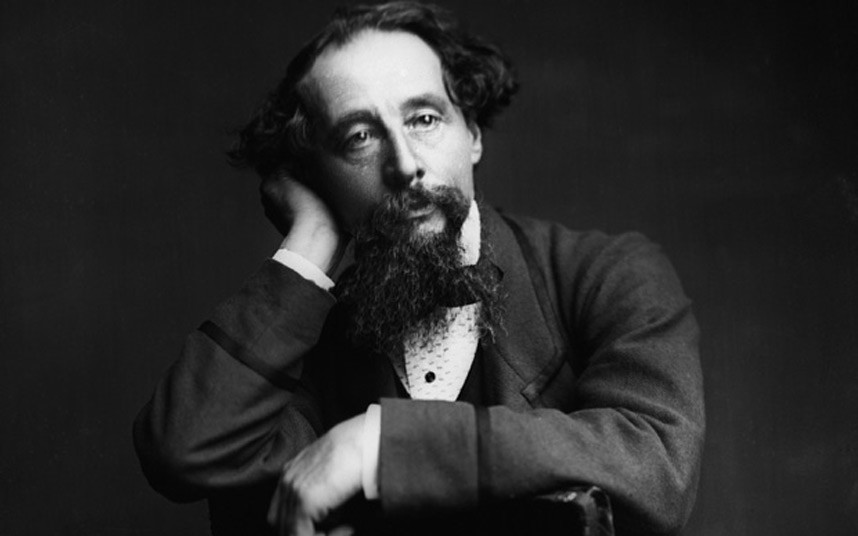 Dickens wrote A Christmas Carol during a period when the British were exploring and re-evaluating past Christmas traditions, including carols and newer customs such as Christmas trees. He was influenced by the experiences of his own youth and by the Christmas stories of other authors including
. . .more @ December Weekends click here
Since you are here...
Houston's Weekend Planning Guide is updated on a continuous bias for all in the Greater Houston Area. We haven't put up a paywall or asked anyone to log-in to see our content. We want to keep it that way. We accept advertising, but the revenue from that area is not enough to support us. If everyone who reads our weekend entertainment blog, who likes it and helps to support it, our future would be much more secure. For as little as $1 or more, you can support Houston's Weekend Planning Guide – and it only takes a minute. Thank you.
Houston's Online Weekend Entertainment Guide
Looking for that Saturday weekend event and can't find it
try our custom "Google Search"