Saturday
August 12th, 2023
Weekend Saturdays is updated continuously

Stevie Nicks
@Toyota Center
Saturday 8/12/2023 7:00 PM

[From All Music.com-Jason Ankeny] Famed for her mystical chanteuse image, singer/songwriter Stevie Nicks enjoyed phenomenal success not only as a solo artist but also as a key member of Fleetwood Mac. Possessed of a raspy croon, Nicks had a duo with Lindsey Buckingham in the early '70s, releasing an excellent folk-pop album as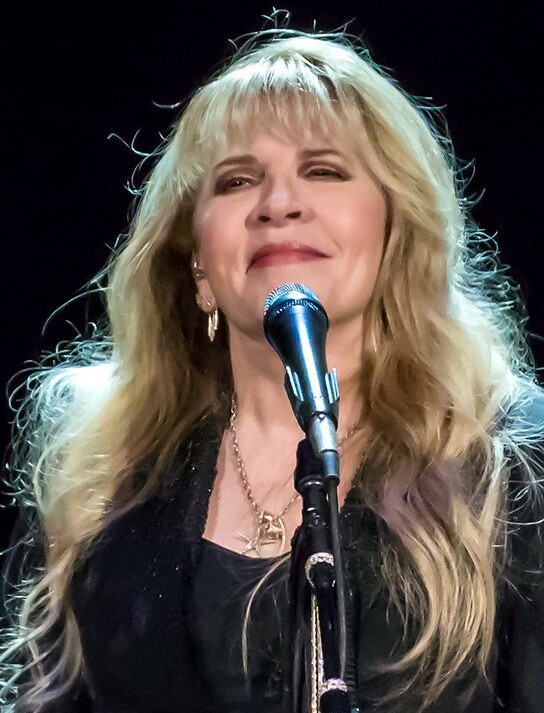 Buckingham Nicks before the pair were absorbed into veteran U.K. group Fleetwood Mac. Nicks' and Buckingham's talents helped steer the band to superstardom with the enormous hit albums Fleetwood Mac and Rumours. In the '80s, Nicks ventured out on her own, scoring numerous hit singles and ultimately leaving the band. In the late '90s, however, she reunited with her Fleetwood friends, who began performing and recording with renewed vigor.
Stephanie Lynn Nicks was born May 26, 1948, in Phoenix, Arizona; the granddaughter of a frustrated country singer, she began performing at the age of four, and occasionally sang at the tavern owned by her parents. Nicks started writing songs in her midteens, and joined her first group, the Changing Times, while attending high school in California.

During her senior year, Nicks met fellow student Lindsey Buckingham, with whom she formed the band Fritz along with friends Javier Pacheco and Calvin Roper. Between 1968 and 1971, the group became a popular attraction on the West Coast music scene, opening for Jimi Hendrix, Janis Joplin, and Creedence Clearwater Revival. Ultimately, tensions arose over the amount of attention paid by fans to Nicks' pouty allure, and after three years Fritz disbanded; Buckingham remained her partner, however, and they soon became a romantic couple. Read more @All Music.com (Click Here)
Incredible India
Rudrakshya
@Miller Outdoor Theatre
Saturday 8/12/2023 8:30 PM

[From Miller Outdoor Theatre.com] Vibrant, exciting, brilliant! Those are the adjectives that come to mind when watching the Rudrakshya dancers in action.
There is nothing more beautiful than watching dancers moving in perfect syncopation. Trained to perfection, the all-male Rudrakshya ensemble, under the leadership of Guru Bichitrananda Swain, performs the traditional classical dance form of Odissi from India's eastern state of Odisha. The dances have a perfectly balanced combination of sculpturesque poses, reminiscent of ancient Indian temples, and a strong rhythmic component that is the very pulse of dance.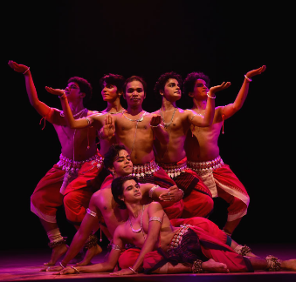 Come and celebrate two great milestones with us – Miller Theatre's magnificent milestone of 100 years of entertaining Houston audiences, and the 75th anniversary of India's Independence!
There is nothing more beautiful than watching dancers moving in perfect syncopation. And this is what you will witness in India's famous Odissi dance ensemble, Rudrakshya. Known for their perfection of movement as much as for their vigor, the Rudrakshya dancers will enthrall the audience with their brilliant performance of one of India's most popular and beautiful dance forms.
All performances at Miller are FREE!

Produced By
Indian Performing Arts Samskriti
Miller Outdoor Theatre
Hermann Park
6000 Hermann Park Dr
Houston, TX 77030
Directions click here
(832) 487-7102
[Disclaimer]
Houston's Weekend Planning Guide participates in various affiliate marketing programs, which means, we receive paid commissions on purchases made through our links to retailer sites.Our editorial content is not influenced by any commissions we receive.
Neal Brennan
"Brand New Deal Tour"
@House Of Blues
Saturday 8/12/2023 7:00 PM
[From Neal Brennan.com] Neal Brennan is a director, writer, actor, and comedian known for co-creating and co-writing the Comedy Central series Chappelle's Show with Dave Chappelle. Chappelle and Brennan wrote and produced virtually every sketch themselves. In the second season, Brennan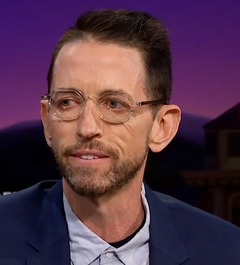 was allowed to officially direct, and helmed such sketches as "Charlie Murphy/Rick James," "The Racial Draft," "Charlie Murphy/Prince," and the "John Mayer Sketch." Brennan received three Emmy nominations for Chappelle's Show; one for directing "Rick James," the other two for writing and producing. Chappelle's Show is the number one selling television show DVD of all time, selling nearly nine million units. Ask your parents what DVDs are.
Brennan continues to perform stand-up regularly in the Los Angeles area as well as nationally. His first one-hour stand-up special Women and Black Dudes premiered on Comedy Central in 2014. In 2017, Brennan released his second one-hour stand-up special 3 Mics on Netflix to widespread critical acclaim. 3 Mics features Brennan switching between three different microphones symbolizing three different styles of comedy. On January 1st, 2019 Brennan released an all new half hour of material on Netflix as part of the Comedians of the World series. Brennan has also performed stand-up on Last Call with Carson Daly, Late Night with Jimmy Fallon, Lopez Tonight, and Conan.
As a film director, Brennan has helmed feature films, television episodes, documentaries, stand-up specials and nationally syndicated commercials. His directing credits include the feature film The Goods starring Jeremy Piven, multiple episodes of Inside Amy Schumer, JAY-Z's 4:44 documentary series that featured Will Smith, Chris Rock, Kendrick Lamar, Michael B. Jordan, Trevor Noah, and other celebrities, comedian Michelle Wolf's critically acclaimed one-hour HBO special Nice Lady, a series of commercials for the ESPY's, and several nationally syndicated commercials for major brands featuring celebrities and athletes including Lebron James.
Why Is a Landlord Called a "Landlord"?
Neal Brennan

In 2011, Brennan, comedian Moshe Kasher, and DJ Douggpound, started a podcast called The Champs which ran until 2016. Guests on the show included actor/comedians Wayne Brady, Chris Rock, Mario Joyner, Shawn and Marlon Wayans, and David Alan Grier, adult film star Lexington Steele, rapper Too $hort, and professional basketball player Blake Griffin. Read more @ Neal Brennan.com (Click Here)
HOB Houston
in GreenStreet
1204 Caroline St.
Houston, TX
(888) 402-5837
Directions (Map)
Lady Faith
@Stereo Live
Houston
Saturday 8/12/2023 10:00 PM
[From Fandom.com] Lady Faith began her journey in Tehran, Iran. She grew up in a traditional household, but quickly developed a rebellious spirit, which resulted in all too frequent encounters with the Iranian Morality Police. After an almost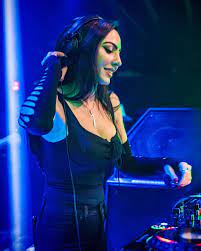 disastrous ending to a high-speed chase, for the crime of attending a party, it became obvious that Faith was a free spirit that could not be contained and leaving Iran was the only solution. Her journey to America was complicated and took multiple attempts but she eventually made it and for the first time, she had the power to be herself and make her own decisions. It didn't take long for Faith to embrace EDM once she arrived in Los Angeles.

The life of a DJ represented everything that was denied to her – it was the life she was finally able to choose. She got her first chance by being discovered by top EDM agent Leo Corson while spinning vinyl on the sidewalk outside of a local record store in the San Fernando Valley. She was invited to perform as the opening act for an event called Sin City Massive. It was huge and she played a Hard House / Hard Trance set to a crowd of a couple thousand eager ravers. The fans loved her energy on stage and the artist Lady Faith was born. At the time, the North American rave scene was primarily located in warehouses, seedy clubs, in the forest or desert where the location of the event was unknown to the DJ beforehand.

Faith performed at a countless number of these underground venues for many years growing with the North American scene, as we know it today. This dedication and perseverance is the reason why she performs and headlines on such high-profile events and festivals today all over North America. As further proof of her dedication to the harder styles, Lady Faith was invited to headline the Q-Dance Stage at Electric Daisy Carnival in 2012. This was such an amazing experience for her as she had the opportunity to play on a major festival with hundreds of thousands of people in attendance. Today, Faith has performed with almost all of the top Hardstyle acts and has headlined extensively both domestically and internationally, bringing her own brand of American Hardstyle to the world. Over the years, Lady Faith has represented and supported the growing Hardstyle scene throughout the continent of North America. Read more @Fandom.com (Click Here)
Foreigner
with Loverboy
@Cynthia Woods
Mitchell Pavilion
Saturday 8/12/2023 7:00 PM
Gates Open 5:30 PM
[From All Music.com-Greg Prato] Built around the songwriting skills and fiery guitar riffing of Mick Jones and the arena-filling vocals of Lou Gramm, Foreigner's hooky style of AOR caught on in a big way in the late '70s. Their first two albums -- 1977's Foreigner and 1978's Double Vision -- were a double shot of exceedingly catchy songs and slick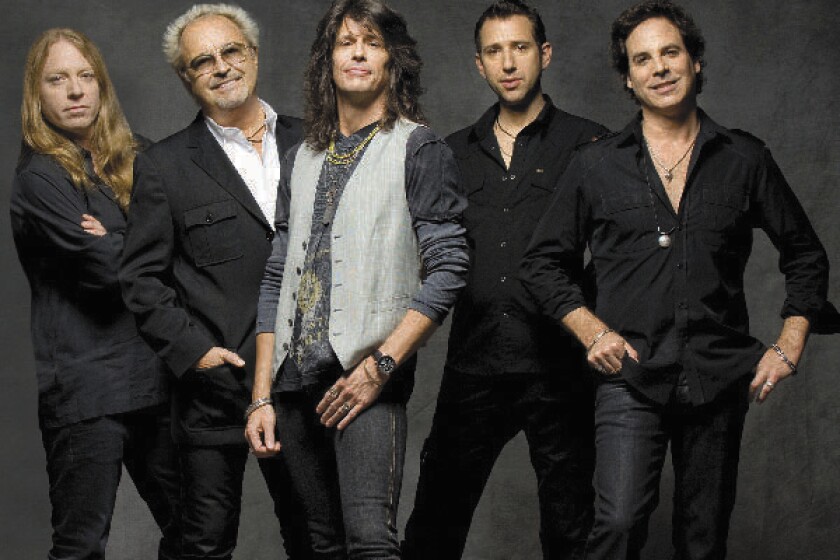 production that topped the charts and spawned a number of huge singles. As musical trends changed, so did the band: they added new wave elements to their sound, worked with Mutt Lange on 1981's 4, and moved into an adult style on ballads like "Waiting for a Girl Like You" and their biggest hit, 1984's "I Want to Know What Love Is." Though the band's recording career stalled when Gramm left the band in the late '80s, different incarnations of the band continued touring and their presence can still be heard daily on rock radio, while their blend of hard rock and soft ballads proved influential to bands ranging from Soul Asylum to One Direction.
Foreigner
Waiting For a Girl Like You
The band's leader from the beginning was British guitarist Mick Jones, who first broke into the music biz as a hired gun of sorts, appearing on recordings by George Harrison and Peter Frampton, and as part of a latter-day version of hard rockers Spooky Tooth. By the mid-'70s, Jones relocated to New York City, where he was briefly a member of the Leslie West Band and served as an A&R man for a record company. It wasn't long before Jones felt the urge to be part of another rock outfit as he sought to put together a band that would be able to combine elements of rock, progressive, R&B, and pop into a single, cohesive style.
Foreigner
I Want To Know What Love Is

Jones soon assembled a group consisting of ex-King Crimson sax player Ian McDonald and ex-Ian Hunter drummer Dennis Elliot (both of whom were British), along with New York musicians Al Greenwood (keyboards), Ed Gagliardi (bass), and Lou Gramm (vocals), the latter of whom was previously a member of an obscure '70s outfit called Black Sheep. Jones found immediate songwriting chemistry with Gramm (one of the first songs they wrote together was the eventual hit "Cold as Ice"), resulting in the newly formed band taking the name Foreigner and signing a recording contract with Atlantic Records. Foreigner's self-titled debut was issued in 1977 and became an immediate hit on the strength of the hit singles "Feels Like the First Time," "Long, Long Way from Home," and the aforementioned "Cold as Ice," as the album would eventually go platinum five times over.
Read more @All Music.com (Click Here)
[From All Music.com-Mark Deming] One of the most popular North American rock bands of the 1980s, Loverboy scored a string of multi-platinum albums and hit singles with their canny blend of pop hooks and polished but energetic arena rock. Loverboy were formed in 1979 by vocalist Mike Reno and guitarist Paul Dean; both were veterans of Western Canada's rock scene (Reno had worked with the band Moxy, while Dean toured and recorded with Scrubbaloe Caine and Streetheart), and Dean was rehearsing with a new band in Calgary, Alberta. One of the musicians working with Dean invited Reno to stop by and jam with the group, and Reno quickly concluded he'd found the singer he'd been looking for. The two began writing songs together, and with the addition of Jim Clench on bass, Matt Frenette on drums, and Doug Johnson on keyboards, Reno and Dean's new band became Loverboy. After a few initial gigs (including a show opening for Kiss in Vancouver), Paul Clench left Loverboy, and Scott Smith became their new bassist, completing the band's definitive lineup
Loverboy's initial demos attracted no offers from American record labels, but Columbia's Canadian branch signed them, and the group shortly went into the studio with producer Bruce Fairbairn and engineer Bob Rock. The result was Loverboy's self-titled debut, which was an immediate hit in Canada, selling over 700,000 copies in a matter of months. Columbia then signed Loverboy for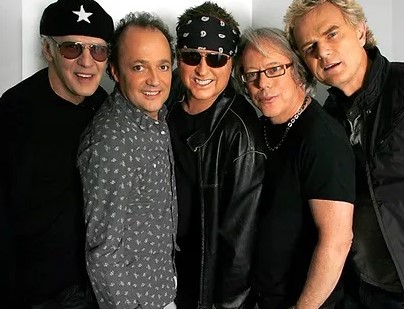 the United States as well, and on the strength of hit singles like "The Kid Is Hot Tonight" and "Turn Me Loose," the album climbed the charts in America while the group toured hard in support. Released in 1981, Get Lucky, also produced by Fairbairn, was even more successful, spawning the band's signature tune "Working for the Weekend" and rising to the Top Ten of the Billboard album charts. Get Lucky also won an unprecedented six Juno Awards, the Canadian music industry's highest honor. Issued in 1983, Keep It Up maintained the multi-platinum success of Loverboy's previous albums, and the band launched an eight-month world tour in support. Read more @All Music.com (Click Here)
Loverboy
Working for the Weekend

Cynthia Woods Mitchell Pavilion
2005 Lake Robbins Drive
The Woodlands, TX 77380
Directions (Map)
(281) 364-3010
The Art Museum of Texas
@Sugraland Town Square
Established in 2020, Art Museum TX is a not-for-profit institution in Fort Bend County,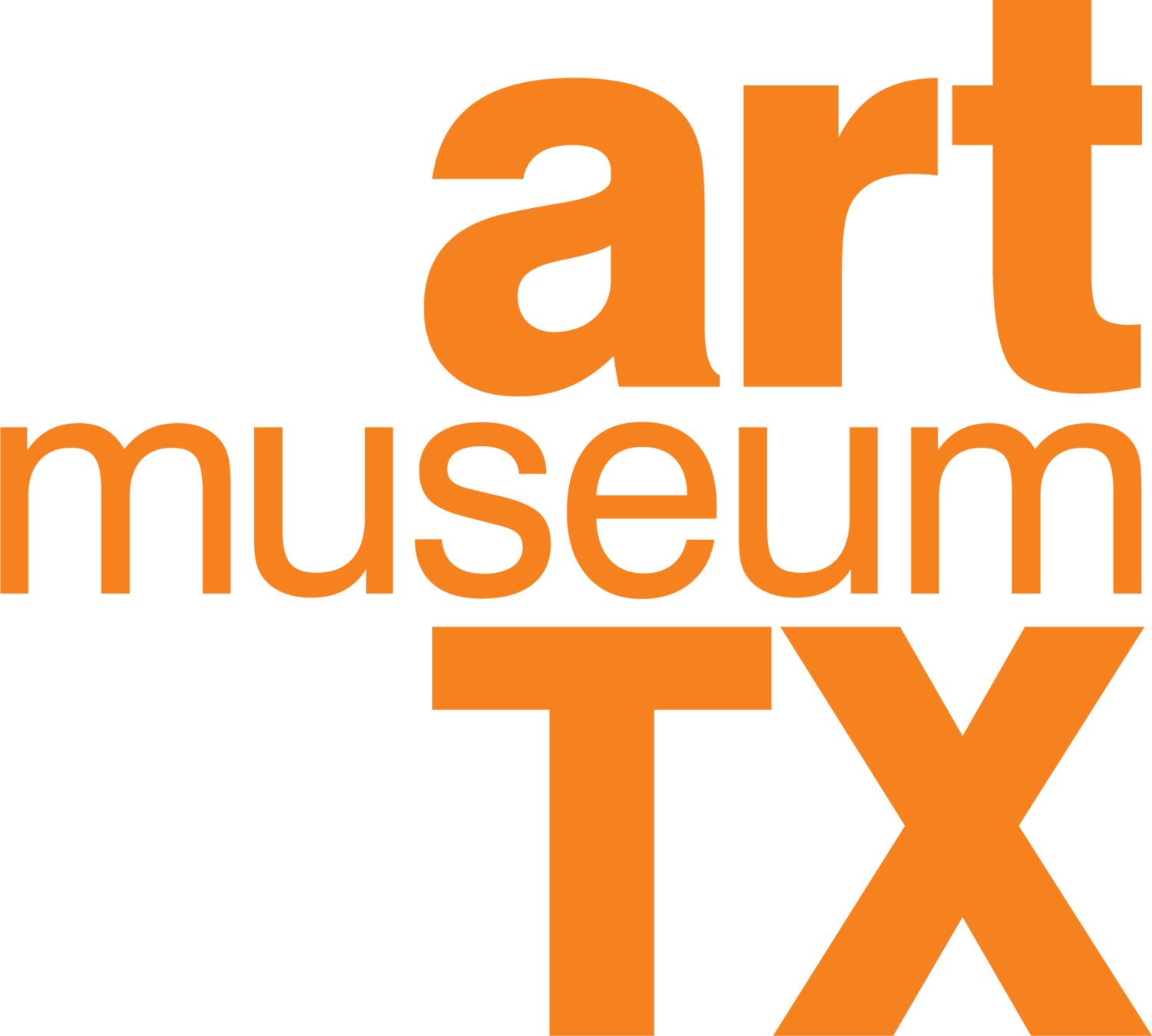 Texas, dedicated to presenting the region's contemporary art to the public. Art Museum TX provides an interchange for visual arts of the present and recent past, presents new directions in art, strives to engage the public, and encourages a greater understanding of contemporary art through education programs.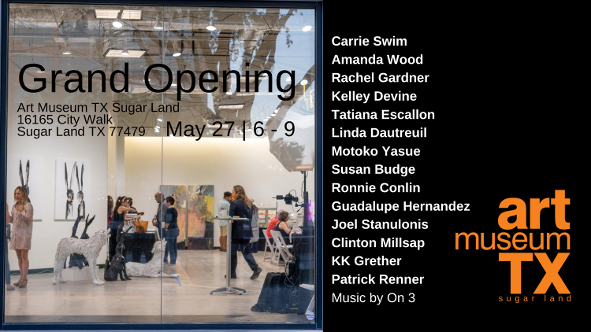 Art Museum TX is a museum dedicated to reaching our Fort Bend area population from one end of the region to the other, reaching throughout the surrounding areas and growing a wider audience. Art Museum TX is introducing art to so many. We bring art to YOU by opening our art space where YOU already frequent! We are in THE NEIGHBORHOOD!
Art Museum TX
16165 CITY WALK
SUGAR LAND TX 77479
Directions
Admission Free
Suggested Donation $5.00
Houston's Online Weekend Entertainment Guide
Looking for that Saturday weekend event and can't find it
try our custom "Google Search"