Weekend Saturdays is updated continuously

Contact the venue for possible postponements
or cancellations due to Covid 19 escalations
April Fools Comedy Show
@NRG Arena
Saturday 4/2/2022 8:00 PM
This weekend at NRG's Park arena its what the promoters are billing as "April Fools Comedy show". Scheduled to perform are Tony Rock, Griff, Ali Siddiq, Lavell Crawford, and Sommore.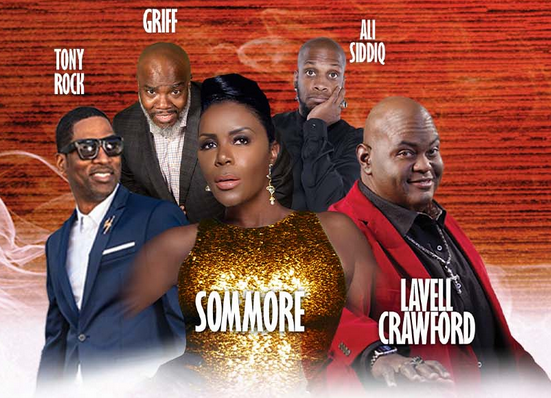 Tony Rock
Tony Rock is the brother of Chris Rock who was infamously slapped on stage at last weekends Academy Awards ceremony. When the younger Rock was asked of Will Smiths apology via Twitter, "Do you approve of the apology?," Tony, 47, simply responded Tuesday, "No."

Griff
Comedian, motivational speaker, and veteran on-air personality, "GRIFF" is the co-host of Get Up! Mornings with Erica Campbell! This author and father of five has forged his career at the intersection of faith, philanthropy and humor. With an infectious energy and unmistackable voice, "GRIFF" contributes laughter, sincerity and real world approach to living inspiration out loud.

Ali Siddiq
Ali Siddiq was born and raised in Houston, TX. As a Houston native, Ali advocates for community leadership, outreach, and fundraising. He is a consistent vendor for the Fort Bend ISD School District and volunteers with Harris County's Juvenile Justice Alternative Education Program. This past year, He participated in a Teachers' Lounge comedy show with Fort Bend ISD and another in Houston after Hurricane Harvey, where he donated his proceeds to fellow Houstonians affected by the storm.
Lavell Crawford
Comedian, Lavell Crawford is quickly climbing the comedic ranks and becoming one of the hottest stars in the biz today. He filmed a new one-hour special in his home town of St. Louis, "Can A Brother Get Some Love?," and is on DVD from Entertainment One. In addition, he filmed an episode of "Workaholics" for Comedy Central and he's been casted in a recurring role on the AMC's Emmy Award-winning "Breaking Bad." If that's not enough, he was also seen as a regular panelist on E! Entertainment's "Chelsea Lately" and a regular on "Lopez Tonight," performing in various comedy sketches on the show. From his numerous television appearances and as one of the hottest touring acts in the country, audiences are becoming increasingly familiar with Lavell's giant-sized talent.

Sommore
Born in Trenton, New Jersey, Sommore has had a meteoric rise to the top of her field and has been a trailblazer for women in the comedy business. She was the first woman to host BET's "Comic View," presiding over the 1994-1995 season, and in 1995, she received the Richard Pryor Award for Comic of the Year. She also has hosted Russell Simmons' "Def Comedy Jam," and "Showtime at the Apollo." She was part of the record-breaking "Queens of Comedy" tour in 2000, which garnered Sommore a wider fan base and got her registered in Guinness' Book of World Records when she performed to a captivated audience of more than 50,000 people in Atlanta, Georgia. The 2001 made-for-television movie based on that tour was the highest-rated and longest running special in the history of the Showtime Network. Never one to rest on her laurels, Sommore was a featured comic in the "Latham Entertainment Presents" tour in 2002, where she was the only woman performer.
[Disclaimer]
Houston's Weekend Planning Guide participates in various affiliate marketing programs, which means, we receive paid commissions on purchases made through our links
to retailer sites.Our editorial content is not influenced by any commissions we receive.
Houston's Got Bollywood
@Miller Outdoor Theatre
Saturday 4/2/2022 8:00 PM

Houston's got Bollywood – Mela, The Carnival is a Bollywood Dance Theatre performance, depicting the celebration and the stories at the carnival. The production uses the metaphor of the carnival as a parallel to life experiences, interpreted in 4 acts. The show is performed by 50 dancers, in exuberant costumes, innovative choreography, and foot tapping melodies, energetic performers, & mesmerizing visuals.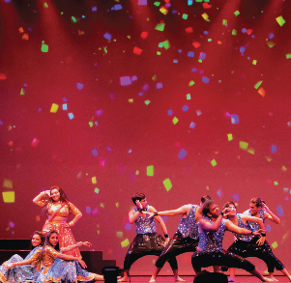 The show opens with an overture, a grand orchestra piece, an invocation, to sanctify the space. Act One: Welcome to the Carnival – This is a grand Act depicts the colors and joy at a carnival depicted through Dance and music, akin to the beginning of life a new birth. Act Two: Musical Chairs – A Comical depiction of a musical game at the Carnival, exploring relationships between men and woman. Act Three: Through The Looking Glass – This act uses the concept of the crystal ball to shed light on the relationships from the preceding act. Act Four: End Is a New Beginning – the carnival comes full circle where relationships are developed and celebrated as a new journey.
Miller Outdoor Theatre
Hermann Park
6000 Hermann Park Dr
Houston, TX 77030
Directions click here
(832) 487-7102
Ticket Venues via Ticket Liquidator.com
Houston Symphony Pops
Presents
Marvel Studios' Black Panther in Concert
@Jones Hall for the Performing Arts

Saturday 4/2/2022 7:30 PM
Sunday 4/3/2022 2:30 PM

In 2018, Marvel Studios' Black Panther quickly became a global sensation and cultural phenomenon, showing a new dimension of what Super Hero films could be. Rolling Stone raved, "The film lights up the screen with a full-throttle blast of action and fun. That's to be expected. But what sneaks up and floors you is the film's racial conscience and profound, astonishing beauty." Now you can relive the excitement of T'Challa becoming king and battling Killmonger all while the Houston Symphony performs Ludwig Göransson's Oscar®-winning score live to picture.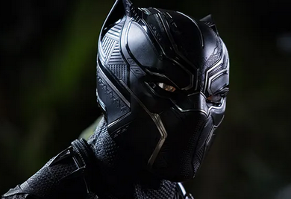 Presentation licensed by Disney Concerts in association with Marvel Studios, All rights reserved. ©2021 MARVEL

Featured with his talking drum is Massamba Diop. Massamba Diop is one the most renowned masters of the tama, a talking drum from Senegal, West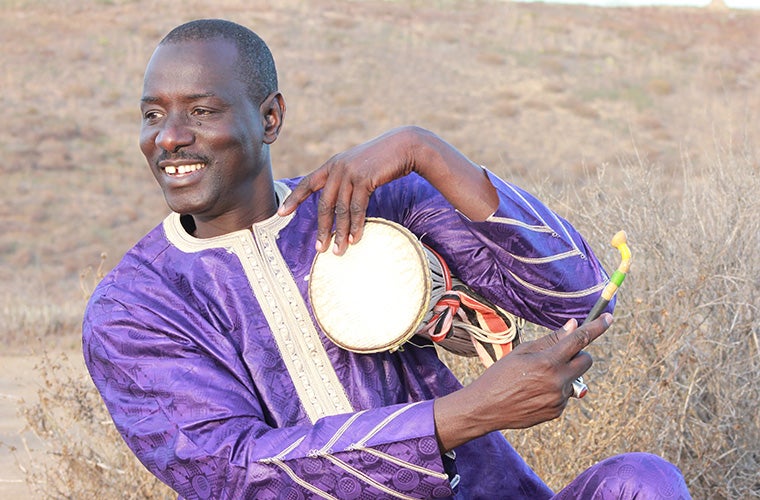 Africa, known for its abilities to replicate the sounds of human speech. Before the advent of telephones and radio, it was the tama that was called upon to announce important events and send messages from village to village.
Jones Hall for the Performing Arts
615 Louisiana Street
Houston, TX 77002
Direction (Map)
Nimesh Patel
@The Improv
Houston
Saturday 4/2/2022 7:00 PM & 9:30 PM
Nimesh Patel is a comedian and Emmy-nominated writer based in New York City, where he has performed standup comedy for 10+ years. He is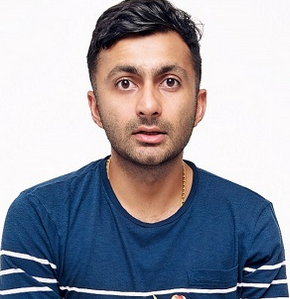 currently a writer on NBC's late night show "A Little Late with Lilly Singh.
In standup, he is a regular at New York's famed Comedy Cellar, has appeared on Late Night with Seth Meyers, and has opened for Chris Rock & Aziz Ansari.
The Improv
Marq-E Entertainment Center
7620 Katy Freeway
455 Houston, TX 77024
Directions
Buy tickets over the phone:
713-333-8800
Come From Away
Sarofim Hall
@Hobby Center
Friday 4/1/2022 8:00 PM
Saturday 4/2/2022 2:00 PM
Saturday 4/2/2022 8:00 PM
Sunday 4/3/2022 2:00 PM
Sunday 4/3/2022 8:00 PM
Come from Away is a Canadian musical with book, music and lyrics by Irene Sankoff and David Hein. It is set in the week following the September 11 attacks and tells the true story of what transpired when 38 planes were ordered to land unexpectedly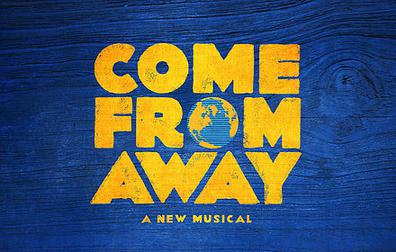 at Gander International Airport in the small town of Gander in the province of Newfoundland and Labrador, Canada as part of Operation Yellow Ribbon. The characters in the musical are based on (and in most cases share the names of) real Gander residents as well as some of the 7,000 stranded travelers they housed and fed.
Spritz Society Presents
Claudia Oshry: Not Like Other Girls
@HOB Houston
Saturday 4/2/2022 7:00 PM
Sunday 4/3/32022 7:00 PM
This weekend at LiveNation's House of Blues its perhaps overstated controversial comedian Claudia Oshry. "The Girl with no job" moniker, made her climb into main stream venues by starting out on social media. Tweeter has deleted her tweets and the performer has accused actor Cuba Gooding, Jr of sexually assaulting her when she was sixteen years old.

(biographicsworld.com) She is also popularly recognized as the daughter of American political activist and commentator, Pamela Geller. Her mother is also noted as a controversial figure for her anti-Islamic activity and racial writing. Additionally, Pamela runs a website called The Geller Report where she promotes falsehood and conspiracy theories. Wanna know more reports on her then keep on scrolling.
HOB Houston
in GreenStreet
1204 Caroline St.
Houston, TX
(888) 402-5837
Directions (Map)
Kountry Wayne in Concert
@Bayou Music Center

Saturday 4/2/2022 7:30 PM

This weekend at Bayou Music Center its Kountry Wayne in downtown Houston.
(From Leo Weekly.com) Comedian Kountry Wayne (Wayne Colley) got his start on Facebook, making short videos about life's inconvenient and unfortunate moments, like catching a girlfriend's friend naked in their house. The skits Colley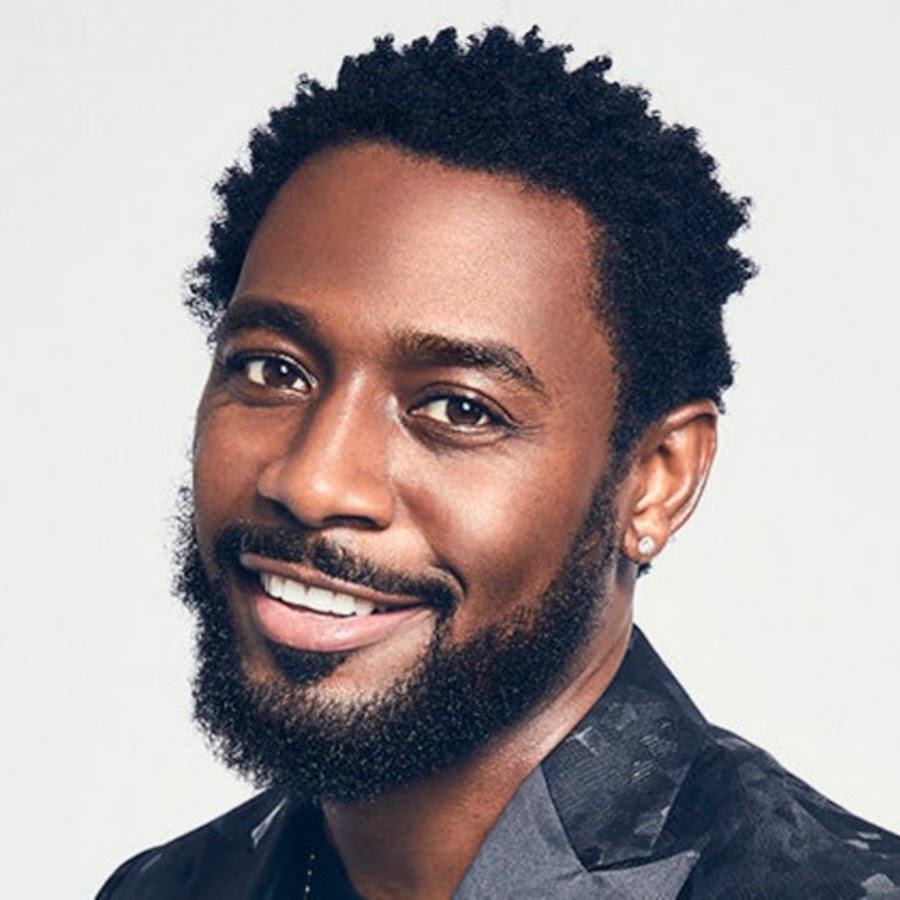 created, many featuring him in these situations with his thick Georgia drawl and funny expressions, were shared heavily and made him recognizable, bringing him to the attention of other celebrities who he's since befriended. The 34-year old from Waynesboro, Georgia, is coming to the Louisville Palace this Saturday, March 5, for his "Straight Out the Mud" tour. LEO caught up with Colley to discuss his career, tour and how regular experiences like dating, pregnancy scares, etc. become part of his show. Colley is the father of 10 kids (ages 16 to 1 years old).
LEO: Tell us about growing up in small-town Georgia and how you found your way to the comedy stage.
Kountry Wayne Colley: Well, as a child, I was always making people laugh real easy. I got older, I was trying to do the music, but I put up a video one day, [inaudible] it's funny and people liked that more than my music. So I was like, 'Hey, this must be the way.'
My dad was a standup comedian and his family was big and loud and always funny. Did you have a similar experience?
Oh yeah. My whole family, they were always drunk.
Your videos deal with so many real life situations, some every day, and others more risque. How did you choose those topics?
Bayou Music Center
in Bayou Place
520 Texas Ave
Houston, TX 77002
Directions (Map)
Phone: (713) 230-1600
Old 97's and Reckless Kelly in Concert
@713 Music Hall
Saturday 4/2/2022 7:30 PM
This weekend in Houston its Old 97's and Reckless Kelly in concert at LiveNation's 713 Music Hall.
Old 97's got its start in Dallas in 1986 when singer/guitar player Rhett Miller opened for bassist/vocalist Murry Hammond's rock band, Peyote Cowboys — the start of a long friendship and partnership in music. It was Hammond, a train buff, who gave the group its name, inspired by an old railroad standard, "The Wreck of the Old 97."

(From Reckless Kelly.com) Understanding the virtuosity of Reckless Kelly requires the perspective of where the band has been. Cody and Willy Braun grew up in the White Cloud Mountains of Idaho. They moved to Bend, Oregon, and then migrated to that great musical fountainhead, Austin, Texas.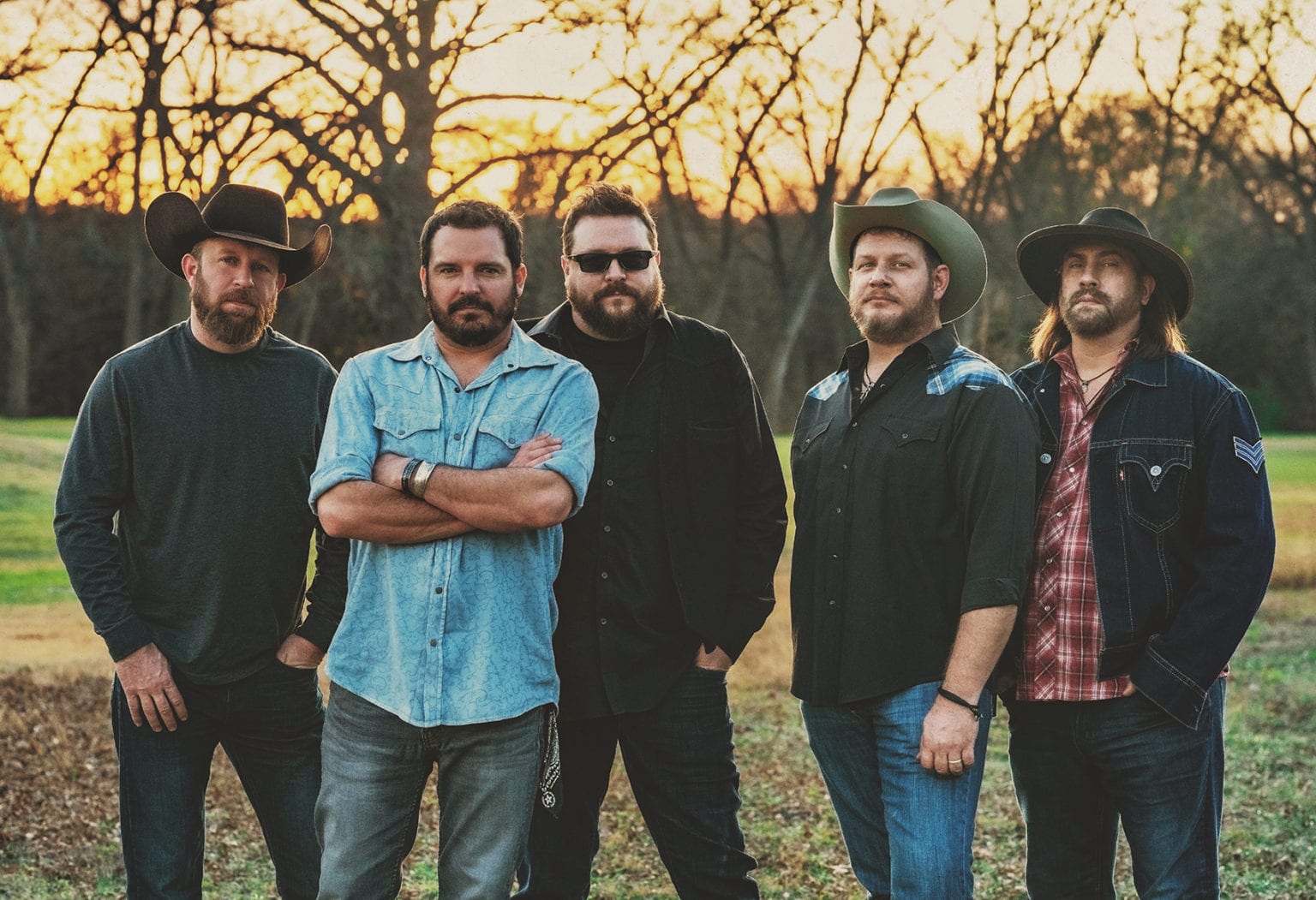 The band's co-founders and frontmen toured the country as part of their father's band, Muzzie Braun and the Boys, as children. They performed on The Tonight Show twice. Their father taught his four sons a professional ethic – integrity, persistence, hard work and professionalism – honed over three generations. They overcame hardships, struggled for recognition, and learned the lessons of the trial and error that defined them.
The Art Museum of Texas
@Sugraland Town Square
Established in 2020, Art Museum TX is a not-for-profit institution in Fort Bend County,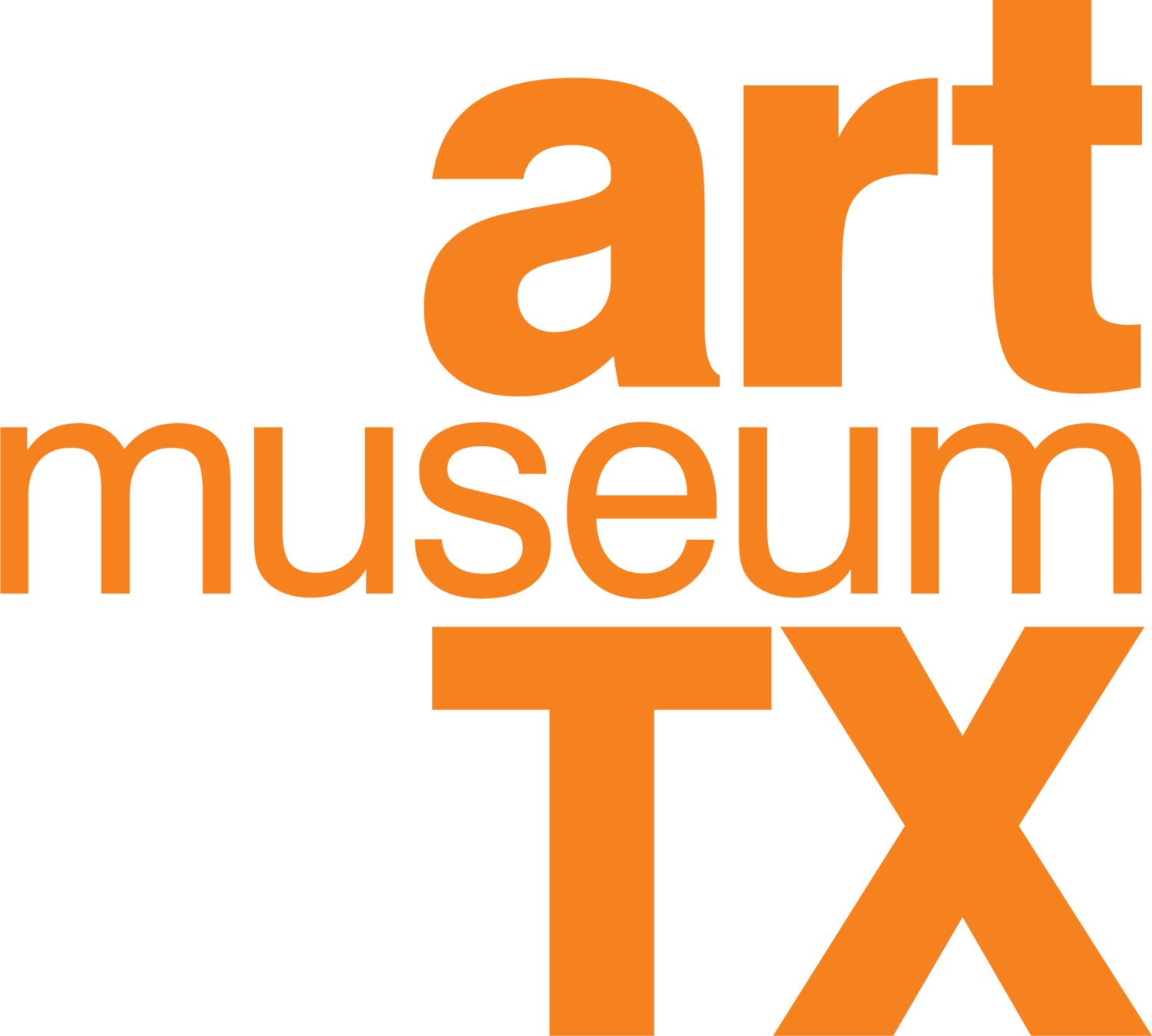 Texas, dedicated to presenting the region's contemporary art to the public. Art Museum TX provides an interchange for visual arts of the present and recent past, presents new directions in art, strives to engage the public, and encourages a greater understanding of contemporary art through education programs.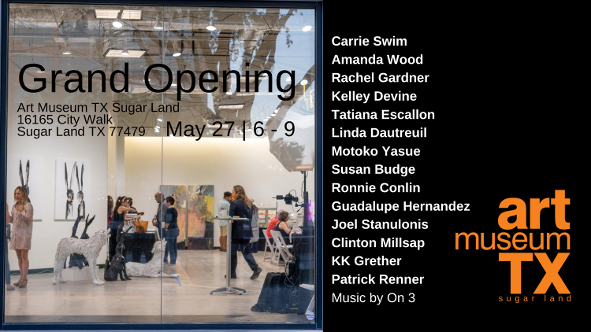 Art Museum TX is a museum dedicated to reaching our Fort Bend area population from one end of the region to the other, reaching throughout the surrounding areas and growing a wider audience. Art Museum TX is introducing art to so many. We bring art to YOU by opening our art space where YOU already frequent! We are in THE NEIGHBORHOOD!
Art Museum TX
16165 CITY WALK
SUGAR LAND TX 77479
Directions
Admission Free
Suggested Donation $5.00
Houston's Online Weekend Entertainment Guide
Looking for that Saturday weekend event and can't find it
try our custom "Google Search"