Houston Pops Presents
Renee Elise Goldsberry
Jones Hall for the Performing Arts
Friday 9/6/2019 8:00 PM
Saturday 9/7/2019 8:00 PM
Sunday 9/8/2019 2:30 PM
Houston native Renee Elise Goldsberry makes her way to Jones Hall for the Performing Arts with the back drop of Houston's Symphony Pops this weekend.
It was on a stage that Renée's career got its start, right here in Houston. "I was raised in Houston, and I always come home once or twice a year," she proudly proclaimed. "I went to Duchesne Academy of the Sacred Heart and Spring Branch Middle School. I was baptized at Wheeler Avenue Baptist Church, and I've spent every New Year's Eve and birthday in Houston for as long as I can remember."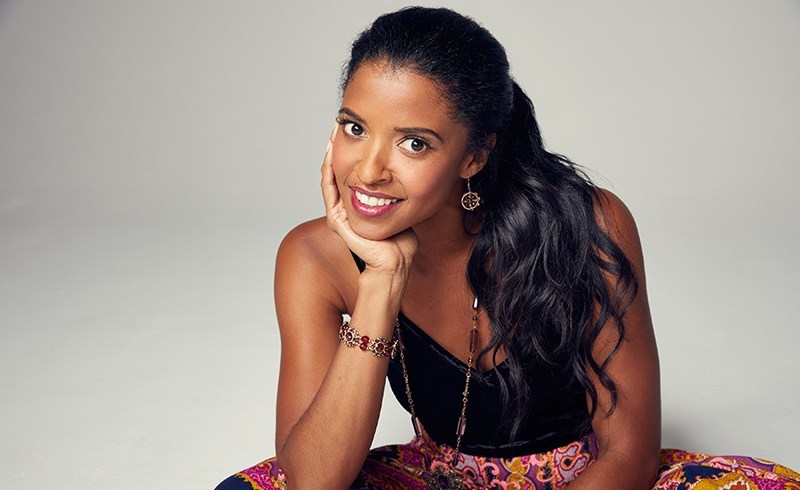 The Houston International Theater School (HITS) first set Renée on her theatrical path. "That's where I fell in love with Broadway. When I was 8 years old, I was in Guys and Dolls, in the chorus in the back with a bunch of other kids," she said. The same year, Houston Grand Opera came looking for child performers. "They needed a children's company. They auditioned over at HITS, and my brother and I got to be the little urchin children in Carmen. We were the kids onstage eating oranges."
Now, after theatrical success on an almost unimaginable scale, the Jones Hall stage is calling Renée home once again. "I've been travelling around the country playing this particular concert with wonderful symphonies, and it feels amazing," she reflected. Only one thing has been missing: "What's strange is that the people I'm closest to in the world have not yet shared this with me," she said, but her Houston Symphony debut is about to change that.
"The beauty of this show is that audiences will hear songs they know and love from the shows I've done, while I also share my experiences with those songs in a very intimate setting—a beautiful symphony hall. It's really just me and a microphone and the best musicians in the world. That the audience full of people thought it would be worth their time becomes really special and really beautiful, and it always leaves me on cloud nine. I've never finished a show and not been humbled and so grateful for the opportunity to do this." –Eric Skelly

Houston Pops Presents
Renee Elise Goldsberry
Jones Hall for the Performing Arts
615 Louisiana St.
Houston, TX
Directions
Friday 9/6/2019 8:00 PM
Saturday 9/7/2019 8:00 PM
Sunday 9/8/2019 2:30 PM
Ticket Information
click here


Weekend Saturday's Listings

Weekend Sunday's Listings
Looking for that Saturday weekend event and can't find it
try our custom "Google Search"