Houston's Online Weekend Entertainment Guide
Our Friday Weekend Entertainment Picks
Friday, November 24 th, 2017

Gio Chamba
@White Oak Music Hall
Downstairs
Friday 11/24/2017 7:00 PM
"chamba" is a slang word for "hustle" or "grind." It just came to me one day as I was cooking and my mom and dad were leaving and I heard my dad tell my mom to hurry up and she complained that he didn't help her with this or that, and he was like, "Well, that's your chamba!" I thought it was funny, but also it's really phonetic – it's something that everybody can say who speaks any language. Then I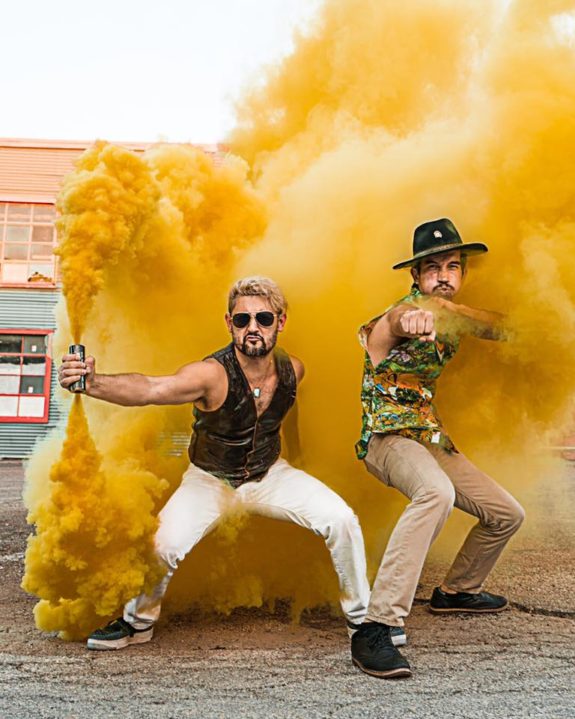 started researching it and other than a slang word, it's also a province in India, and it's also a slang word for a different type of ganja…I started going by that on my own. I was in a band that was doing pretty well and out of nowhere the members stopped being passionate so I started to do stuff by myself – I bought a computer and started producing by myself. I had all these ideas and the concept of multicultural music really intrigued me. Eventually I was playing shows for a whole year by myself for free just to put this new music out there and see if it even caught on with people and other musicians. And eventually I built up a monthly party at Alley Kat where I would play that style of music, and that's the same time I met Coffee.

Gio Chamba, the music duo from Houston Texas, has a movement of explosive, Electropical energy, channeled through a unique blend of multicultural influences spanning from Electronic Cumbia to Hip-Hop and Nu Boogaloo. After releasing his debut solo EP "Chamba", he was awarded with the 2015 Houston Press music award for "Best Dance Music Act".
Gio's vibrant character, groovy beats, and radiant energy on stage brought him noteworthy praise, which lead to a partnership with Houston's most dynamic conguero Coffee Guzman, who is a front man in his own right. In 2015 and 2016 they have performed at Houston's biggest music festival, Free Press Summer Fest, along with Untapped Festival, CMJ Music Conference (NYC) and has opened up for Los Lonely Boys, Making Movies and Hurray for the Riff Raff in Kansas City, as well as touring acts like, Caravan Palace (France), OZOMATLI (L.A.), Dengue Dengue Dengue (Perú) , Natalia Lafourcade (Mexico) twice, Las Cafeteras (LA), Nicola Cruz (Ecuador) and Nina Diaz in Houston.

In Mid 2016, they brought in Producer/Dj, Svani Quintanilla a.k.a. Principe Q from Corpus Christi, to co-produce their newest album "TEJAS", set to be released in the summer of 2017.
They kicked off 2017 with a Super Bowl Live performance in downtown Houston and have released their latest single "High Rider" in late February (available on all platforms), along with an official music video for it.
Blending live and electronic dance performances all in one, they are the only Houston based artists who bring an array of genres together to deliver some original, Tropical Fusion that will make even the most introverted listener/attendee find a groove. Chamba's music is a wave of diversity with an overall message of love, peace and acceptance.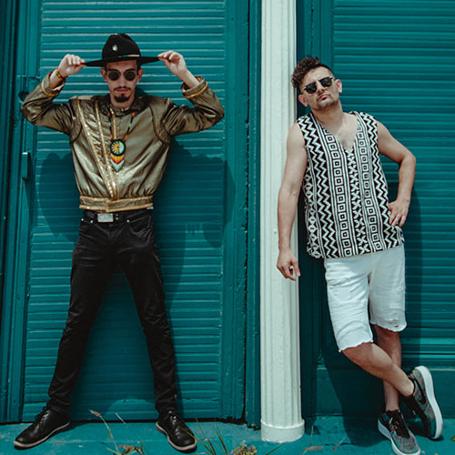 Gio Chamba
White Oak Music Hall
Downstairs
2915 N Main St. Houston, TX
Directions
Friday 11/24/2017 7:00 PM
view tickets
Polaroid Summer
@White Oak Music Hall
Friday 11/24/2017 8:00 PM
The bands Versecity and Lost Element last January icorporated their sounds to form Polarioid Summer.
They announced it via social media in for front on their single "Giant" released that February.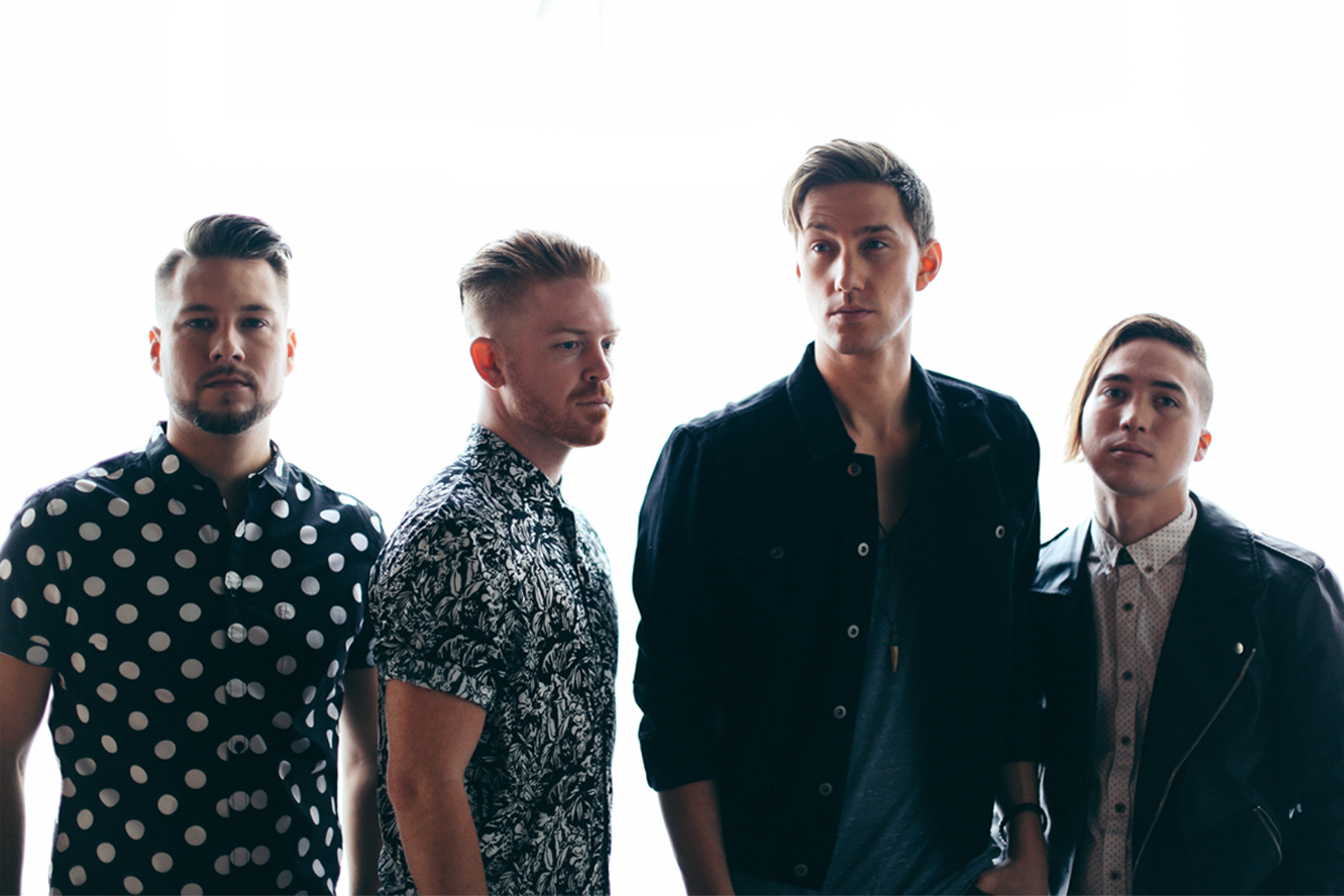 "The sound is more pop-heavy, bigger hooks, cleaner and fresher than either of our previous projects," says singer Micaiah Walker, who was the driving force behind Versecity.
Polaroid Summer includes former Lost Element members Trace Sisson (guitar), Kenneth Colon (bass) and Brian Barrett (drums).
Lost Element formed in 2010 and saw some modest success with single "Twentyfive." The band also toured the country and was a favorite on 94.5 FM The Buzz.
Versecity released its first album in 2009 and set itself apart with an inexhaustible sense of hustle. "Tik Tok Rok," a spin on Kesha's "Tik Tok," earned radio play all over the country and has racked up more than 100,000 plays on Spotify.
Polaroid Summer
White Oak Music Hall
2915 N Main St. Houston, TX
Directions
Friday 11/24/2017 8:00 PM
view tickets
The Homeless Chronicles are the go to pages for service organizations to obtain information as to what is happening in the community (news) to help homeless individuals and families. The blog is also designed to meet the needs of every homeless person with information they can use to help them back to self-sufficiency.
[Click here for more]
A Public Affairs Blog of the Menendez Media Group.com

Looking for that Friday weekend event and can't find it, try our custom "Google Search"