When this duo started out in the country music business they wanted to be known as LoCash Cowboys. The duo singers/songwroters Chris Lucass and Preston Brust would eventually drop the cowboys from their name. The two make their way to the Bayou City this weekend, January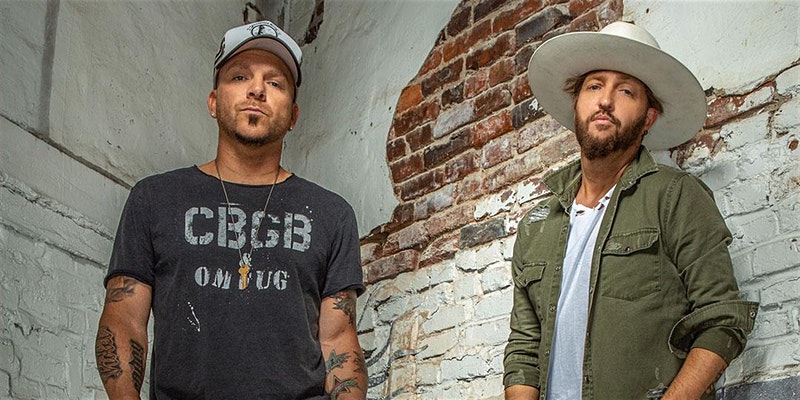 31, 2020 at Stampede Houston.
It was their hits from Tim McGraw "Truck Yeah" and Keith Urban's "You Gonna Fly" that put the two on the map as pop country music writers. It was their hit singles "I Love This Life" and "I Know Somebody" that moved their celebrity to the country music charts. The single "Feels Like a Party" from last year got their fans lined-up to their concert venues.

Their latest release is "Brother". A few months ago they talked about the album with Taste of Country.com, "I think we've always had that depth," he says. "We've always had it, we've always wanted to showcase it. I think one of the things is early on in our career we weren't able to slow it down in a show. We didn't have hits on the radio. We couldn't just go out on stage and play a slow song every night and expect the crowd to stay engaged. They didn't know our music so we got caught up in the whole thing of, 'We gotta keep 'em up, we gotta keep 'em rocking' and that's what's gonna drive them to our merch table or whatever before we had hits on the radio."
To a certain extent, a big ballad would have meant whiplash, so their reputation as a party duo grew at the expense of well-rounded resume. That figures to change with Brothers, a much more dynamic album than their self-titled debut (on Average Joe's Entertainment) and The Fighters, released on Reviver Records in 2016. There are still moments that stretch their sound — "Secret Weapon," Lucas says, is this album's "Ring on Every Finger" — and plenty of jams, but this is just a more consistent effort. Credit that to the other thing LoCash worked hard on across 10 years of ups and downs in Music City: patience.

"We're very motivated," Lucas says. "Nashville is very laid back, take your time. And we're like this (claps hands) hammer, hammer, hammer."
Sitting back and waiting for momentum has its advantages, too. Fun fact: current single "Feels Like a Party" was meant to be a get-me-by song as they transitioned to Broken Bow Nashville. Then all of a sudden a song that was literally born out of that transition's unique obstacles started to work.
"Instead of waiting to see what might happen, we got right in the boat with the song and just started paddling," Brust says. LoCash could literally write the book on how to survive in Nashville.
This weekend the duo will be at Stampede Houston.
Houston's Online Weekend Entertainment Guide
Looking for that Saturday weekend event and can't find it
try our custom "Google Search"