Houston's Online Weekend Planning Entertainment Guide

Todd Rundgren
@HOB-Houston
Sunday, June 4th, 2017 8:00 PM

During the 1970s and 1980s, Rundgren engineered and/or produced many notable albums for other acts, including The Band's Stage Fright (1970), Badfinger's Straight Up (1971), Grand Funk Railroad's We're an American Band (1973), the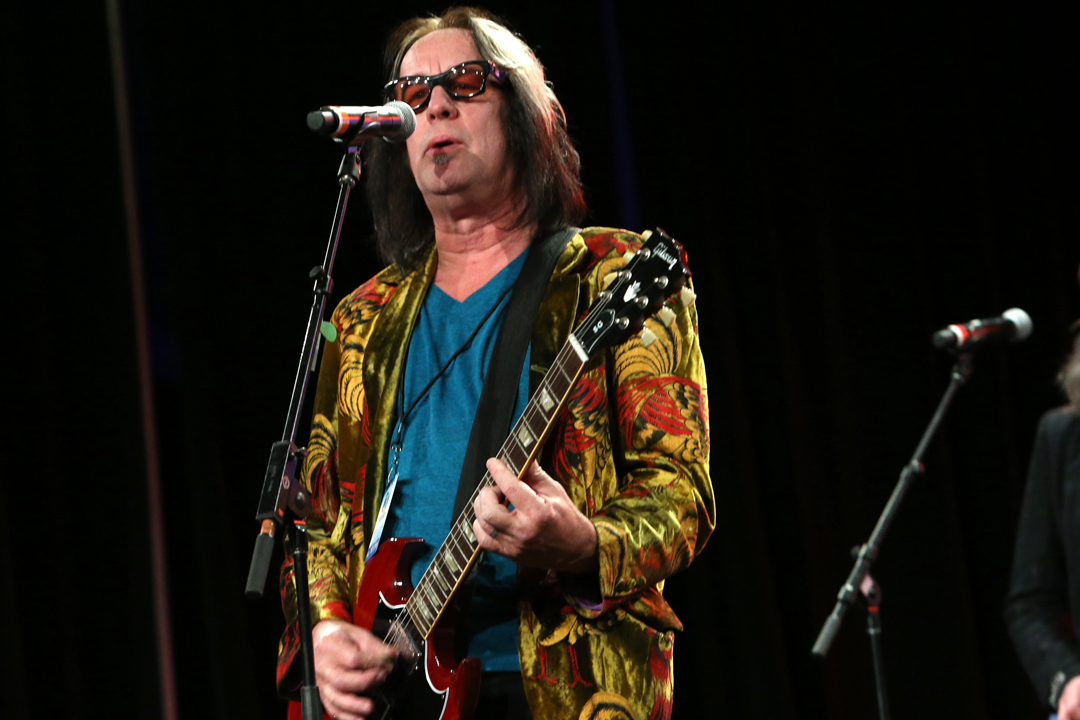 New York Dolls's New York Dolls (1973), Hall & Oates's War Babies (1974), Meat Loaf's Bat Out of Hell (1977), and XTC's Skylarking (1986). In the 1980s and 1990s, his interest in video and computers led to his "Time Heals" (1981) being the eighth video played on MTV, and "Change Myself" (1991) was animated by Rundgren on commercially available Amiga computers.

Rundgren's best-known songs include the 1972 singles "Hello It's Me" and "I Saw the Light", which have heavy rotation on classic rock radio stations, and the 1983 single "Bang the Drum All Day", which is featured in many sports arenas, commercials and movie trailers. Although lesser known, "Couldn't I Just Tell You" has had a major influence on artists in the power pop musical genre.

He began his career in Woody's Truck Stop, a Philadelphia-based group in the style of Paul Butterfield Blues Band. However, Rundgren and bassist Carson Van Osten left prior to Woody's Truck Stop releasing its eponymous first album to form the garage rock group Nazz in 1967 with Thom Mooney (drums) and Robert "Stewkey" Antoni (vocals and keyboards). The group gained minor recognition with the Rundgren-penned songs "Open My Eyes" and "Hello It's Me". (He later recorded a solo, uptempo version of "Hello It's Me"; it became one of his signature songs.)

Nazz released three albums during this time – Nazz (1968), Nazz Nazz (1969), and Nazz III (1971).[9] "Open My Eyes" gained belated recognition thanks to its inclusion in Nuggets (1972), the genre-defining anthology of American 1960s garage punk and psychedelia compiled by musician Lenny Kaye. The group's second LP was originally intended as double album (titled Fungo Bat), but instead a truncated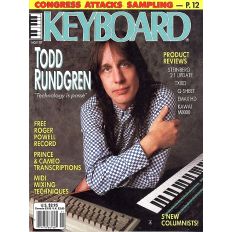 version was released as Nazz Nazz in April 1969. Rundgren and Van Osten left the band shortly after. Under Stewkey's leadership the band continued (with new members) until 1970, and their label released a third LP Nazz III, on which most of Rundgren's vocals on the unreleased songs from the Fungo Bat sessions were replaced by Stewkey's.

Rundgren's distinctive style was inspired by a wide variety of musical influences—British pop-rock & baroque pop (notably Pink Floyd, The Beatles, The Who, The Yardbirds, Cream and The Move), the intricate vocal harmonies of The Beach Boys, classic American rock and roll, Broadway musicals, the operettas of Gilbert & Sullivan and American soul and R&B, but as his music evolved he demonstrated an increasing interest in other genres as well, such as hard rock and the guitar work of Robert Jay Bruner experimental music.
Enrique Iglesias, Pitbull & CNCO
@Toyota Center
Sunday, June 18th, 2017 7:30 PM
Latin Times reports: Two of music's most captivating live performers will share the stage this summer when multi-platinum selling and multiple Grammy Award-winning global superstars Enrique Iglesias and Pitbull reunite for a co-headlining tour with CNCO as support.

Iglesias is widely regarded as the King of Latin Pop. He started his career in the mid-1990s on an American Spanish-language record label Fonovisa Records under the name Enrique Martinez, before switching to the stage name Enrique Iglesias and becoming one of the biggest stars in Latin America and the

Hispanic market in the United States. By the turn of the millennium, he had made a successful crossover into the mainstream market and signed a multi-album deal with Universal Music Group for US $68 million with Universal Music Latino to release his Spanish albums and Interscope Records to release English albums. In 2010, he parted with Interscope Records and signed with another Universal Music Group label Republic Records to release bilingual albums. In 2015, Iglesias parted ways with Universal Music Group after a decade. He signed with Sony Music; his upcoming albums will be by Sony Music Latin in Spanish and RCA Records in English.

Iglesias has sold over 159 million records worldwide, making him one of the best-selling Spanish artists ever. Iglesias has scored over 150 number-one hits across all of the Billboard charts. He has had five Billboard Hot 100 top five singles, including two number-ones, and holds the record for producing 27 number-one Spanish-language singles on the Billboard's Hot Latin Tracks. He also holds the record for most number-one hits and the longest-running number-one hit on that chart. Iglesias also has 14 number-ones on Billboard's Dance charts, more than any other male artist.

In January, Iglesias went to Cuba to film a music video for his song, Súbeme La Radio which features Descemer Bueno, and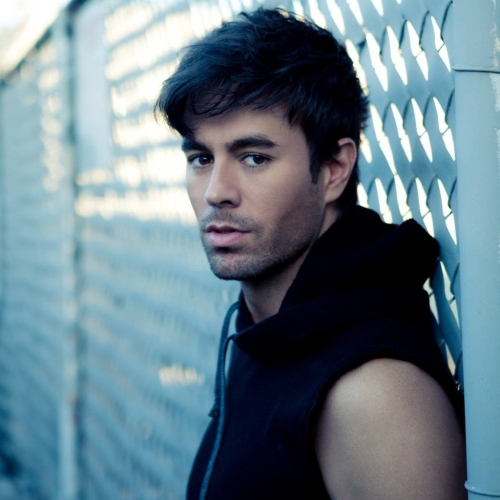 Zion y Lennox. The artists filmed several scenes atop a bus in the center of Old Havana and in other areas of the country for the video that was centered around showcasing the liveliness of the Cuban people. The video also tells the love story of Iglesias and a Cuban woman. The video was broadcast internationally in February 2017.




Armando Christian Pérez, Pitbull or Mr. Worldwide, first recorded a mainstream performance on a solo track from Lil Jon's 2002 album Kings of Crunk. In 2004, Pitbull released his debut album M.I.A.M.I. under TVT Records. It included production producers Lil Jon and Jim Jonsin. Pitbull later released his second album El Mariel, in 2006 and his third, The Boatlift, in 2007. His fourth album, Rebelution (2009),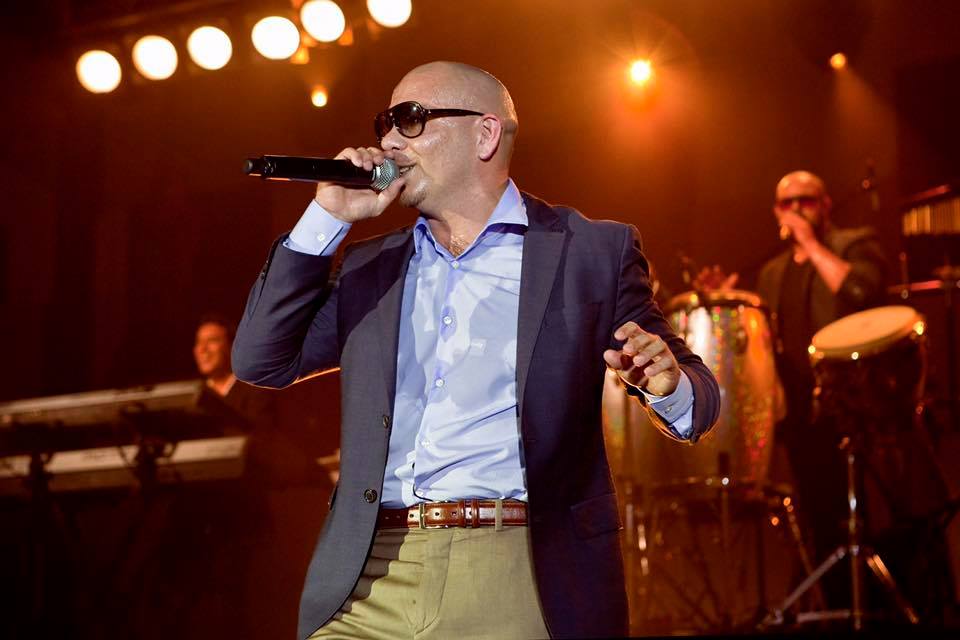 included the hit single "I Know You Want Me (Calle Ocho)", which peaked at number two on the US Billboard Hot 100.

He performed the song "We Are One (Ole Ola)" along with Jennifer Lopez and Claudia Leitte, which served as the official theme of the 2014 FIFA World Cup.

A family memeber says when he was 3, Pittbull could recite the works of Cuba's national hero and poet, José Martí, in Spanish. Growing up, he was influenced by the Miami bass genre of pop music and has cited Celia Cruz and Willy Chirino as sources of inspiration for his music. Pérez's parents separated when he was young, and he was raised by his mother; he later spent time with a foster family in Roswell, Georgia. He attended South Miami Senior High School before graduating from Miami Coral Park High School, where he focused his career on rapping.
Enrique Iglesias, Pitbull
&
CNCO
Toyota Center
1510 Polk St.
Houston, TX
Directions
Sunday 6/18/2017 7:30 PM
view tickets
Tickets provided by Ticket liquidators.com
Looking for that Sunday weekend event and can't find it try our custom "Google Search"