Houston's Weekend Planning Guide
(Weekendhouston.net) is a Targeted Premium Event Listings Journal/Calendar
Jimmie Vaughan's
"The Story Tour"
with Special
Guest Sue Foley
@The Heights Theatre
Friday 11/12/2021 8:00 PM
Doors Open 7:00 PM
Lobby Opens 6:00 PM
In true Texas fashion, four-time Grammy-winner Jimmie Vaughan has helped breathe new life into the music that has been his lifeline all these decades, becoming a hero to those who cherish America's real gift to musical history. This weekend Vaughan will be in Northwest Houston at The Heights Theatre.
"When I talk about country and blues, they're the same thing," Jimmie Vaughan says. "Muddy Waters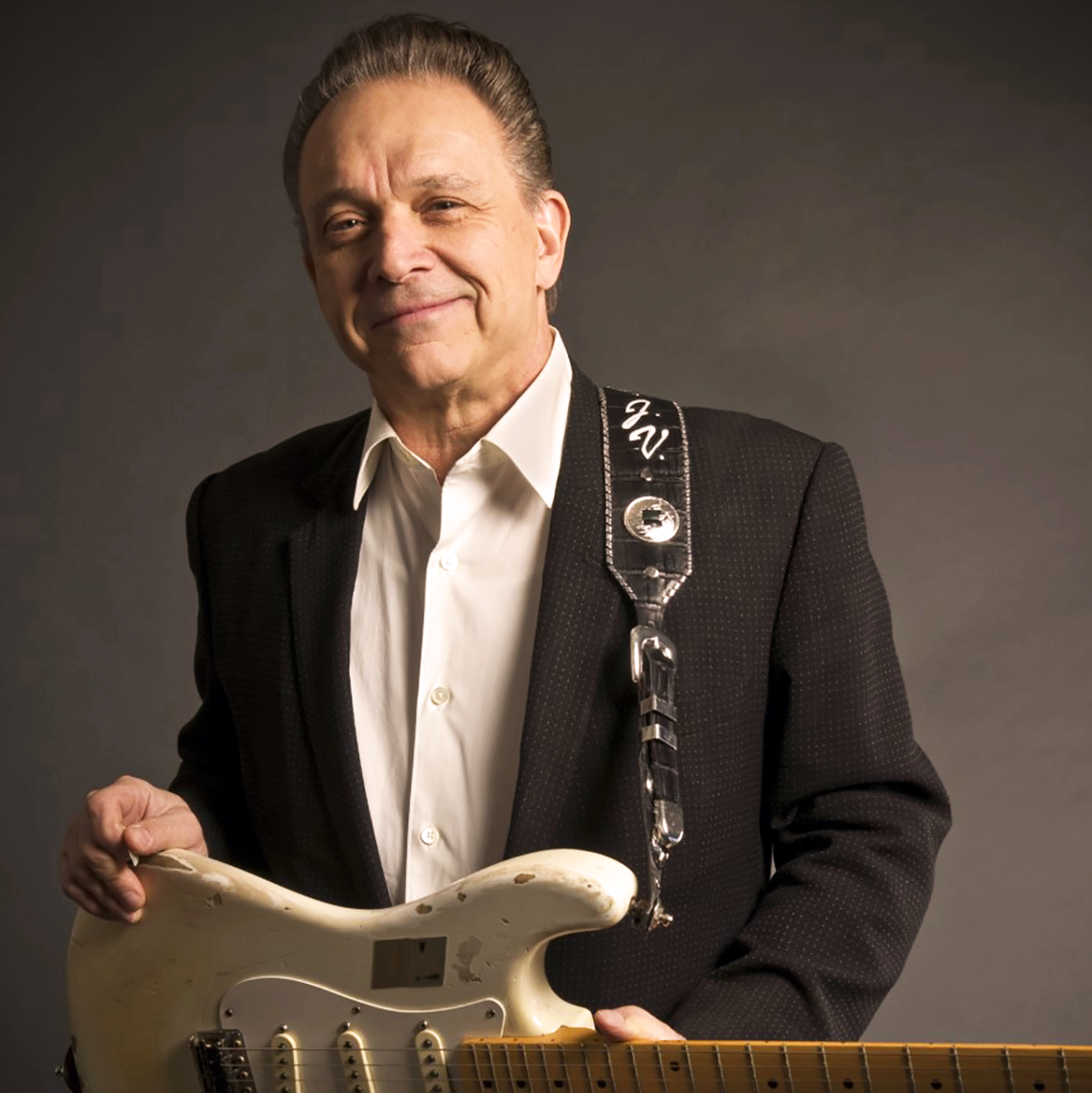 and Hank Williams, Webb Pierce and Jimmy Reed. When I was a kid, I didn't understand the difference. Everybody was always asking me, 'Why do you want to play blues? Why don't you play country?' But I would listen to the country guys and they would be doing a Jimmy Reed song. They're playing the same lick. And Ray Charles, Little Milton, Guitar Junior, Lonnie Brooks, B.B. King--they all did country songs. Is Bob Wills country blues or jazz? And the answer is, it's American music. I'm tired of trying to pigeonhole everything. I want to bring it together; it comes from the same place." 
As a young teenager in Oak Cliff, Texas, his father told him to take guitar lessons if he wanted to really learn the instrument. But when Vaughan's teacher told the guitar student it wasn't going to work because the student "was too far gone" to learn from the lesson books, Jimmie Vaughan knew he was on his own. Which was perfect for him, because the blues would be his teacher for life. For those who find themselves living inside this true American music, it becomes a way of life, and a musical force to follow forever. 
Jimmie Vaughan became possessed by his instrument while listening to the blues on the Black radio station in Dallas, and it has been that way ever since. When something this strong takes over, there is no way out—the pursuit just keeps going deeper.
Jimmie Vaughan has been playing the blues he hears in his head and feels in his heart for over a half-century.
This year, he celebrates his life in the blues and on the road with "The Jimmie Vaughan Story" a special limited-edition box set and book including over 200 photos covering his life and the breadth of his remarkable career.
When he first heard songs like Phil Upchurch's "You Can't Sit Down," The Nightcaps' "Wine, Wine, Wine" and B.B. King's many hit songs in the early 1960s, he knew he had found his music. And ever since then, it's been a constant quest to play the blues, whether it was in early 1970s Austin bands like Storm and then the Fabulous Thunderbirds, or later with brother Stevie Ray Vaughan on their FAMILY STYLE album, and on his own releases throughout the 1990s and in 2001. 
Then the solo albums stopped, until in 2010, Vaughan had an idea to start recording The Great American Blues Songbook. He assembled the kind of band most musicians can only dream about, and began recording his dream set list at Top Hat and Wire Studios in Austin. Never one to back down from a great idea, in 2011 Vaughan and band went back into the same studio and recorded a second collection of some of his favorite songs, zeroing in on that music's ability to light a fuse wherever it was heard. 

Last fall, to help celebrate the 10-year anniversary of the first of the BLUES, BALLADS AND FAVOURITES albums, THE PLEASURE'S ALL MINE compiled both albums as a collection, and was released alongside a Vinyl reissue of 2016's JIMMIE VAUGHAN TRIO featuring Mike Flanigin LIVE AT C-BOY'S release, which featured songs recorded at the venerable Austin nightspot that Vaughan and crew call home when they are in town.  
In 2019, his newest release, "Baby, Baby, Please Come Home" brought him back into the spotlight with yet another Grammy nomination, and a Blues Foundation Award for Best Male Artist. 
This year, he celebrates his life in the blues and on the road with "The Jimmie Vaughan Story" a special limited-edition box set and book including over 200 photos covering his life and the breadth of his remarkable career. And yet, Vaughan still feels like he is just getting started, devoted to making sure he is able to give back to the music that has given him so much. The blues is in Jimmie Vaughan's blood, has been there since the start, and will stay there forever.
Vaughan's guest at The Heights in a solo performance will be Sue Foley. Last week Foley's 'Pinky's Blues" debuted at number four on Billboard's Top Blues Albums.
Pinky's Blues is the follow up to Sue Foley's award-winning album, "The Ice Queen", (2018). Music critics say Foley's new album is a raw, electric guitar driven romp through the backroads of Texas blues, with Foley's signature pink paisley Fender Telecaster, "Pinky," at the wheel. Foley considers her guitar, Pinky, a living extension of who she is and it helps guide her through the rambunctiously-deep renditions of everything she performs.

We just wanted to make a "blues guitar" album and feature Pinky. I bought Pinky brand new, off the shelf in 1988, and she's been with me through every album and every tour for over thirty years. She still plays and sounds amazing.
In fact, I think she sounds better than ever. We just have this bond. She's magical!"
"It got in my soul when I was a teenager. I saw my first blues show at 15 and I swear I've never been the same. I was lucky because I was able to play with so many legends before they passed away. That direct transmission is what it's all about. I have the kind of experience and education that you can't get anymore. In a way it's a big responsibility to carry the message of these giants. But even more important, it's about finding your own voice within this framework. In blues, that takes time. The beauty of blues, and something I've always loved about it, is that you get better as you get older."
100% Money-Back Ticket Guarantee
Tickets for Weekend Houston's Planning guide is provided by Ticket Liquidator a resale marketplace, not a box office or venue. Prices may be above or below face value. Your seats are together unless otherwise noted.
If problems with our affiliate call us (832) 949-9691
Houston's Online Weekend Entertainment Guide
[Disclaimer]
Houston's Weekend Planning Guide participates in various affiliate marketing programs, which means, we receive paid commissions on purchases made through our links to retailer sites.
Our editorial content is not influenced by any commissions we receive.
Looking for that Friday weekend event and can't find it
try our custom "Google Search"