Houston Auto Show
@NRG Center
Wednesday 1/23/2019 thru Sunday 1/27/2019
The Houston Auto Show opened this week at NRG put together by the Houston Automobile Dealers Association and presented by our daily Houston Chronicle, features car makers of all types and offers an opportunity to test drive more than 80 vehicles under one roof.
The 36th Houston Auto Show is the largest auto show of the south and the first place to look in 2019, where you can fully experience, and even test drive the latest cars and trucks from more than 40 automakers.
This is the first year in 36 years, the exclusive Preview Night Gala, last Tuesday (January 22, 2019) benefited Texas Children's Hospital and was opended to the public.


With 800 vehicles to choose from auto show visitors can learn from the experts all there is to know about every new car, without the pressure to make a new vehicle purchase. Manufacturer participants include; Acura, Alfa Romeo, Aston Martin, Audi, BMW, Buick, , Chevrolet, Chrysler, Dodge, Fiat, Ford, Genesis, GMC, Honda, Hyundai, Infiniti, Jaguar, JEEP, Kia, Land Rover, Lamborghini, Lexus, Lincoln, Lotus, Mazda, Maserati, Mercedes-Benz, MINI, Nissan, Porsche, Ram, Rolls-Royce, Toyota, Subaru, Volkswagen and Volvo.
"With more vehicle reveals than ever before, the 2019 Houston Auto Show is highly anticipated," said RoShelle Salinas, Executive Vice President of the Houston Auto Dealers Association. "We're ecstatic to open Preview Night to the public for the first time in HADA history in benefit of the Texas Children's Hospital Cancer Center and bring the city another spectacular Auto Show."
Rounding out the Auto Show, new exhibitors will fill an expanded Aftermarket Expo with everything that incorporates a vehicle into your life. Displays include innovative companies that convert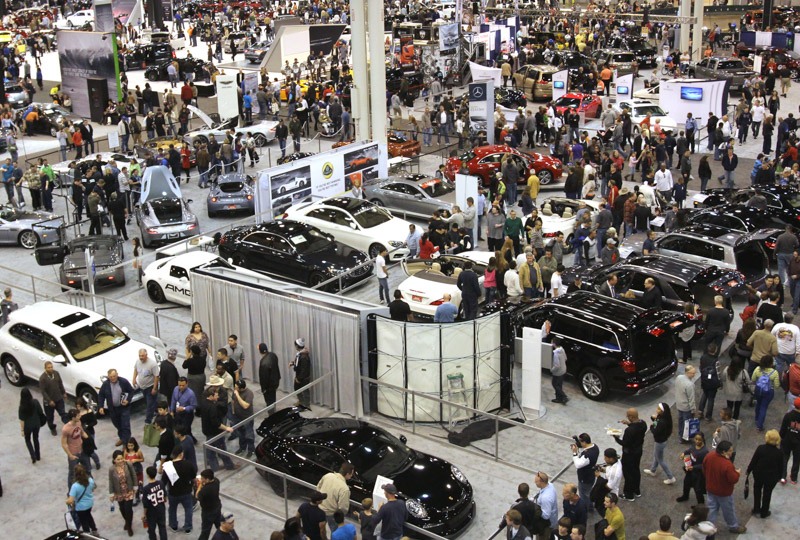 vehicles into fresh eye-candy with car wraps, lift kits, tires and rims, and lifestyle accessories. Finally, for the automotive purist, the Houston Auto Show will also exhibit more than 50 classic vehicles throughout the lobby of NRG Center and in a specialty classic sections featuring trucks from all generations. And finally, a fun new feature, is the addition of a Food Truck Parkway that will consist of five different food truck options available Friday to Sunday.

The 2019 Houston Auto Show at the NRG Center
is open daily, Wednesday, Jan. 23 through Sunday, Jan. 27.
Show hours are:
Wednesday thru Friday Noon – 9:30 p.m.
Saturday 10:00 a.m. – 9:30 p.m.
Sunday 10:00 a.m. – 7:00 p.m.
View Ticket Information

Cirque du Soleil-Luzia
Grand Chapiteau
@Sam Houston Race Park
January 10, 2019 - February 24, 2019

Luzia is a Cirque du Soleil show inspired by the richness of the Mexican culture. The name Luzia fuses the sound of luz (light in Spanish) and lluvia (rain), two elements at the core of the show's creation.
Luzia has a cast of 44 artists from 15 countries and is Cirque du Soleil's 38th production since 1984, and its 17th show presented under the Big Top. Its creative team comprises 16 creators under the artistic guidance of Guy Laliberté (Guide) and Jean-François Bouchard (Creative Guide).


The World of Luzia
Water as a source of inspiration
Integrating the element of water adds a level of acrobatic complexity never-before-seen under the Big Top at Cirque du Soleil. Cyr Wheel artists perform the unprecedented feat of rolling and spinning under the rain, while an aerialist suspended from a Trapeze flies and twirls through pouring showers.
Cirque du Soleil-Luzia
Grand Chapiteau
Sam Houston Race Park
7575 North Sam Houston Pkwy W. Houston, TX
Directions
January 10, 2019 - February 24, 2019
view tickets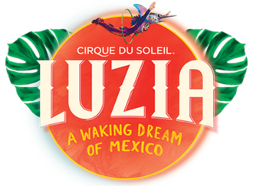 A set of multiple faces

LUZIA takes audiences from an old movie set to the ocean to the semi-desert to an undersea world to a cenote to the jungle to a city alleyway to a dance salon – passing smoothly from an urban setting to the natural world, past to present, tradition to modernity.

Surreal menagerie

The fascination of the Mexican people for the animal world is as evident in the country's traditions and mythology as it is in its traditional arts and crafts. The world of LUZIA is populated by surrealistic animals of all sizes.

Breaking down the barriers

LUZIA explores the combination of hoop diving – a traditional circus discipline from China – and two giant treadmills to generate speed and expand exponentially the amount of daring leaps executed.
CNCO
@Smart Financial Centre

This will be CNCO first tour of North America and they have built up a following.

Since their inception two years ago, the Latin GRAMMY nominated pop phenomenon has conquered the music industry as one of the most important hit-making groups today. Comprised of five young Latinos: Christopher (Ecuador), Erick Brian (Cuba), Joel (Mexico), Richard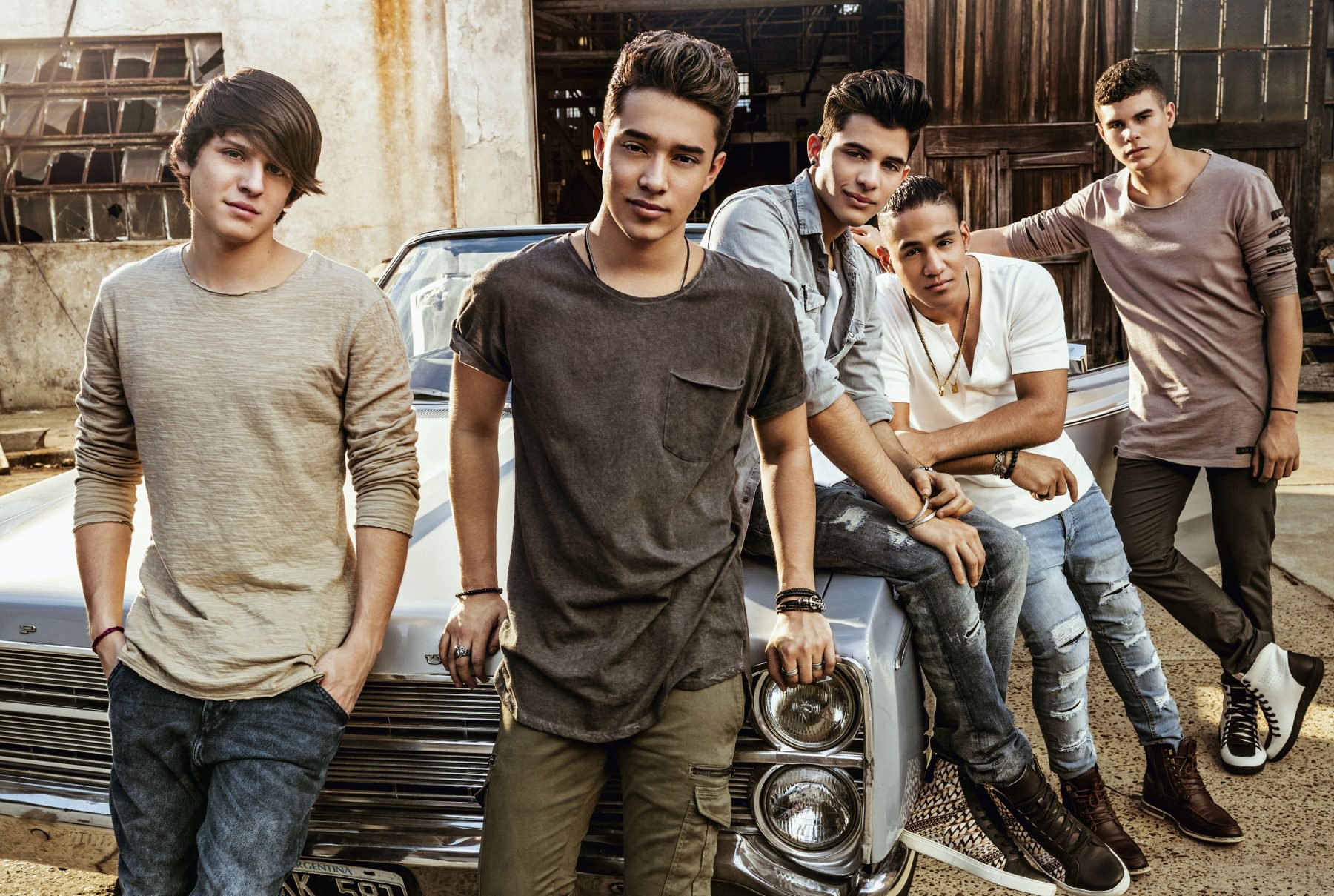 (Dominican Republic) and Zabdiel (Puerto Rico), the group emerged from Univision's musical competition La Banda, which was executive-produced by Simon Cowell's SYCO Entertainment, the global icon Ricky Martin, Univisión Communications Inc., and Haim Saban's Saban Brands.
CNCO's first album "Primera Cita" quickly became a global success and was certified Diamond, Platinum, and Gold in the United States, Latin America, and Europe. Throughout their short but incredible career, the group has garnered numerous awards including six Latin American Music Awards, five Premios Juventud, three Premios Tu Mundo, three Latin Billboard Awards, three Premio Lo Nuestro Awards, one Kids Choice Award, one Teen Choice Award and one iHeartRadio Music Award.

During 2017, CNCO sold out 40 concerts in 15 different countries proving their ticket-selling power. The group also joined Latin Music icons Enrique Iglesias and Pitbull on their North American tour opening multiple dates for them in the United States and Canada.
Recently the band released their latest single "Mamita," which will be part of their self-titled sophomore album scheduled to be released on April 6th via Sony Music Latin. The song continues the group's hot streak, which established them as one of the most popular names in Latin music today.
This year, the talented group of Latinos successfully debuted at the prestigious Viña Del Mar Music Festival, one of the most important music events in Latin music; winning one Gaviota de Oro, one Gaviota de Plata (Golden and Silver Seagull Awards) and the award for the Most Popular Artist of the Festival. CNCO is also nominated in four categories at the upcoming iHeart Radio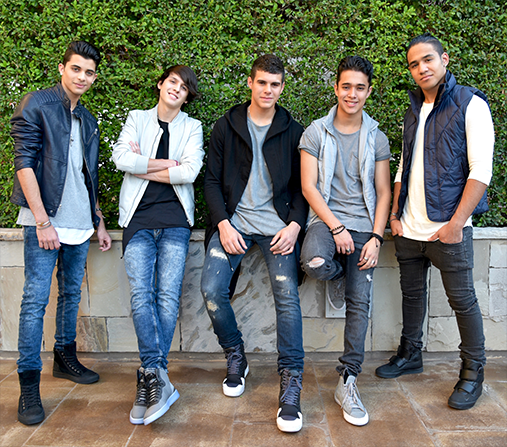 Music Awards; four categories at the Latin Billboard Awards and recently got a nomination at Nickelodeon's Kids Choice Awards.
Thanks to the support of their millions of followers, known as CNCOwners, this group has dominated the music industry's most prestigious award ceremonies and has performed at top-tier live venues in the United States, Latin America and Europe this year.
This is just the beginning for the hottest band in the scene. Get ready for CNCO to make history again this year and beyond.
Shen Yun Performing Arts
Jones Hall for the Performing Arts
Now thru–January 16, 2019

The creators of Shen Yun have been saying for years the government of China has to put it mildly frowned on their continuing to present these perfor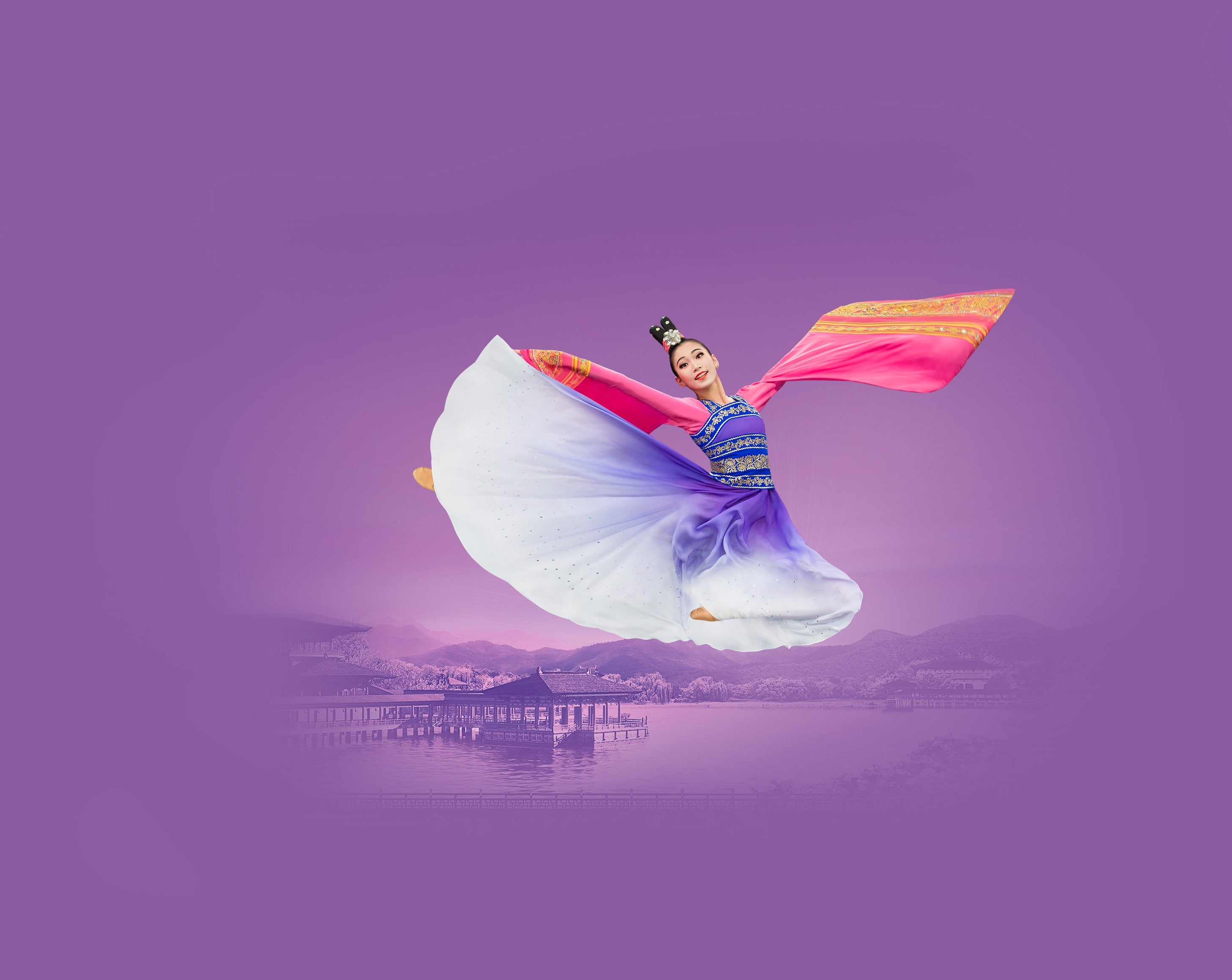 mances. But this annual dance spectacle is worth an outing to see. Its this weekend (December 28, 2018) at Jones Hall downtown Houston.
Through the universal language of music and dance, Shen Yun weaves a wondrous tapestry of heavenly realms, ancient legends, and modern heroic tales, taking you on a journey through 5,000 years of Chinese culture. Its stunning beauty and tremendous energy leave audiences uplifted and inspired.

Shen Yen performs classical Chinese dance, ethnic and folk dance, and story-based dance, with orchestral accompaniment and solo performers. The Shen Yun website translates the phrase shen yun as "the beauty of divine beings dancing".
Shen Yun was founded in 2006 by practitioners of the Falun Gong spiritual discipline, with the mission of reviving "the essence of 5000 years of Chinese culture," which it states to have been nearly destroyed by the Chinese Communist Party government. Performances around the world are hosted by local Falun Dafa Associations.

Shen Yun was founded in 2006 by practitioners of the Falun Gong spiritual discipline, with the mission of reviving "the essence of 5000 years of Chinese culture," which it states to have been nearly destroyed by the Chinese Communist Party government. Performances around the world are hosted by local Falun Dafa Associations.
The group is composed of four performing arts companies: The New York Company, The Touring Company, The International Company, and The Wo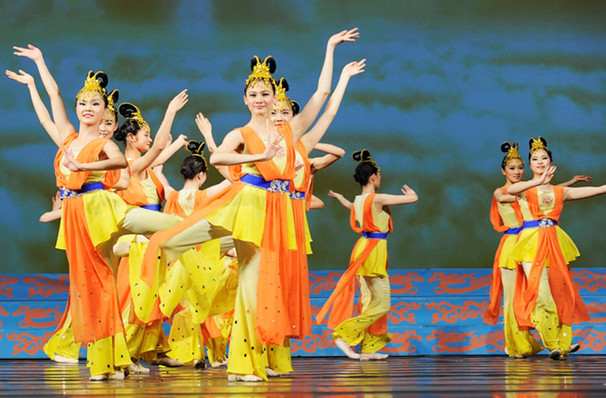 rld Company, with of a total of about 200 performers. For seven months a year, Shen Yun Performing Arts tours to over 130 cities across Europe, North America, Oceania, and Asia. Shen Yun's shows have been staged at New York City's Lincoln Center for the Performing Arts, London's Royal Festival Hall, Washington, D.C.'s Kennedy Center, Paris' Palais des Congrès. The company has performed extensively in Taiwan, but has yet to perform in Mainland China or Hong Kong. The show's acts and production staff are trained at Shen Yun's headquarters in Cuddebackville, in Orange County, New York.
Shen Yun Performing Arts
Jones Hall for the Performing Arts
615 Louisiana St
Directions
December 26, 2018 – January 16, 2019
view tickets
Since you are here...
Houston's Weekend Planning Guide is updated on a continuous bias for all in the Greater Houston Area. We haven't put up a paywall or asked anyone to log-in to see our content. We want to keep it that way. We accept advertising, but the revenue from that area is not enough to support us. If everyone who reads our weekend entertainment blog, who likes it and helps to support it, our future would be much more secure. For as little as $1 or more, you can support Houston's Weekend Planning Guide – and it only takes a minute. Thank you.
Houston's Online Weekend Entertainment Guide
Looking for that Friday weekend event and can't find it, try our custom "Google Search"