Jake Ward
@Armadillo Palace

Country music man Jake Ward makes his way to Armadillo Place this weekend as he continues his national concert tour. Ward
made his debut as a country artist back in 2014 at Larry Joe Taylor's Festival, where he played what would become the first single, HIT THE ROAD. Jake and the band cut the song as a demo and it made its way onto local radio stations in Jake's hometown of Corpus Christi, Texas. The county single eventually reached the top 30 becoming one of the top 100 Texas radio songs of 2014.

Other successful singles followed, including IGNORANT BLISS (#16), and four consecutive #1 singles, TAKE MY HAND (#1 March 2016), LONELY STREET (#1 September 2016), RESTLESS (#1 September 2017), and NOT TOO FAR TO REACH (#1 Febru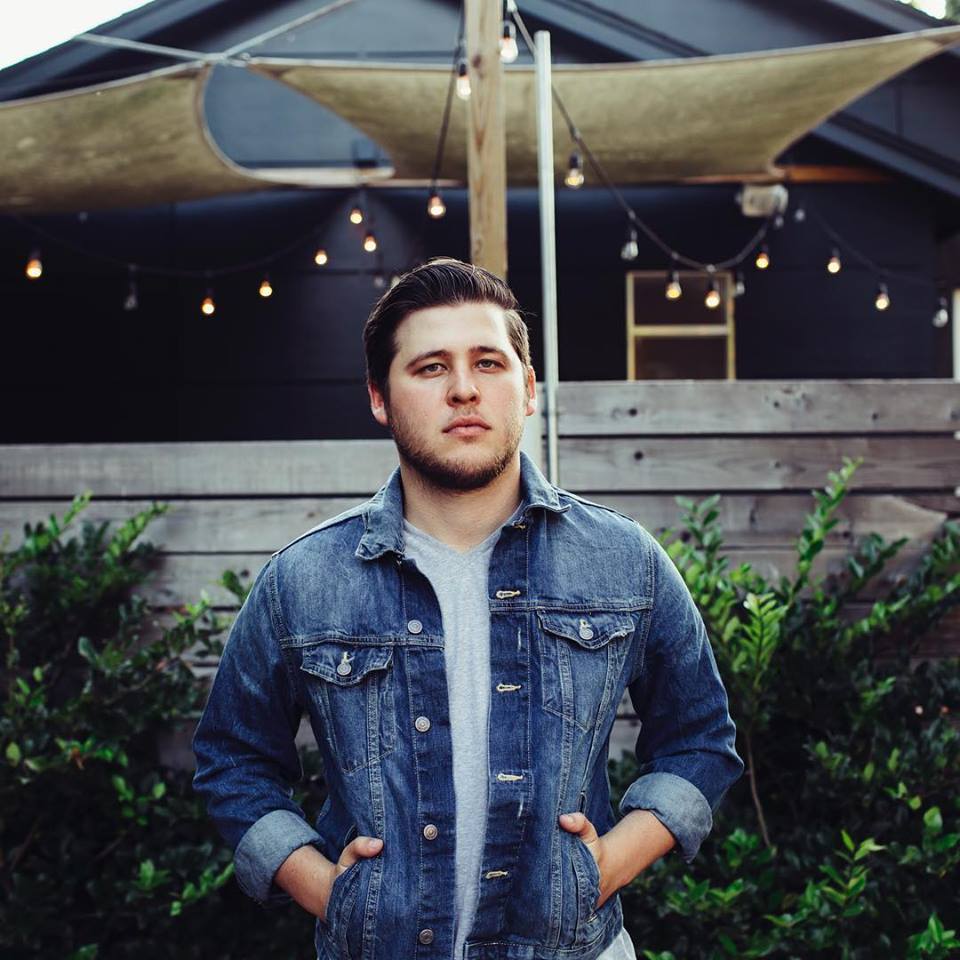 ary 2018).
PUT YOU DOWN TOMORROW was released to Texas radio in February, 2019, and is the first single off his upcoming album.
Five years after Jake and the band cut their first single, they have developed a reputation for high energy original songs, blending classic country with contemporary rock and rich harmonies. All of these qualities are on display in their live shows and recordings.
The band released their first album, "Love Don't Live Here," in September, 2015 with ten original songs. The album bears the band's signature blend of Jake's soulful vocals with lead guitar by Paul Teltschik, country fiddle by Owen Fitzsimmons, and bass by Mitchell "Sunshine" Williams. Jake Ward's latest EP, "Not Too Far to Reach" was released in October, 2017, and title track was #1 on Texas regional radio in February 2018.
Growing up, Jake was surrounded by diverse musical influences. Ward says he recalls sitting in the back seat of the car listening to Elvis, the Beach Boys, the Eagles, Johnny Cash, George Strait, and other performers from many eras and musical traditions.
His great grandfather was a legendary local fiddle player in rural Oklahoma during the depression, and his maternal grandparents were missionaries who taught and recorded music. Ward performed for the first time at the age of seven at church, and by age ten had participated in several local musicals in Corpus Christi.

The band headlines shows throughout Texas and plays with many of the biggest names in Texas music including Aaron Watson, Chris Young, Randy Rogers, Cory Morrow, Josh Abbott Band, Wade Bowen, Cody Johnson, Kevin Fowler, Stoney Larue, Roger Creager, William Clark Green, and others.
Jake Ward this weekend in the Bayou City at Armadillo Place.

Weekend Saturdays Listings

Weekend Sunday's Listings

Houston's Weekend Planning Guide utilizes Ticket Liquidators.com. TL is not a box office. Ticket prices can be more or less than face value. Only the most qualified, trustworthy sellers are part of their network, after TL vets them for superior service. TL guarantee that your tickets will be legitimate, arrive in time for the event, be the exact tickets you ordered or comparable alternatives, and be completely refunded if the event is cancelled. If your experience falls short of these expectations, you're covered by their100% money-back guarantee.
Looking for that Saturday weekend event and can't find it
try our custom "Google Search"