Weekend of August 27th-29th, 2021
Houston's Weekend Planning Guide
is updated continuously
Updated Saturday 10:05 AM



Los Chicos del 512
The Selena Experience
@Miller Outdoor Theatre
Saturday 8/28/2021 8:30 PM
It is a mind-blowing experience and the closest you can get to live a Selena concert. Simply, the best Selena tribute band out there! All of its band members have lived and played to the remarkable music that Selena brought to us for at least 15 years. After living through her music, they wanted to have an opportunity to bring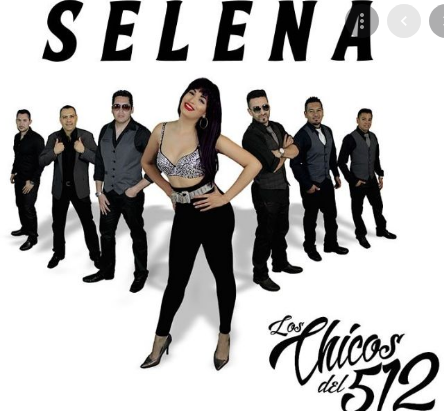 this incredible show to all of her fans. For the past two years, they have performed this amazing experience to Selena fans across the country.

These musicians came together and orchestrated an extraordinary show that will have you back in 1995 within seconds of their first song. Los Chicos del 512 will bring to you the finest Selena tribute that you can possibly imagine. Now, get ready to sing, dance and relive Selena!
. . . more at Weekend Saturdays click here
Marc Anthony
Pa'lla Voy Tour
@Smart Financial Center
Saturday 8/28/2021 8:00 PM


Latin salsa king, Marc Anthony makes his way to Sugarland in concert at Smart Financial Center this weekend. It is his Pa'lla Voy Tour. The tour began last night in San Antonio.
Anthony has sold tens of millions of recordings, won multiple Grammys, Latin Grammys, and dozens of other awards.

Billboard Magazine.com reports, "This year's trek will reunite Anthony with fans following his 2019 Opus Tour that saw him perform around the globe up until the COVID-19 imposed lockdown. One of the highest-grossing touring acts in the Latin realm, in 2019, Anthony sold 233,962 tickets in the U.S. alone and grossed $25.4 million from just 24 shows, according to figures reported to Billboard Box score."
. . .more at Weekend Saturdays click here
Harlem Globetrotters
Fertitta Center
on the University of Houston campus.
Go to https://www.uh.edu/fertitta-center/ for more information.
Sat Aug 28, 2021 2:00 PM & 7:00 PM
3422 Cullen Blvd, Houston, TX 77204
Directions (map)
Cracker Barrel
National Battle of the Bands
NRG Stadium
Sunday 8/29/2021 4:00 PM
The Cracker Barrel National Battle of the Bands presented by Pepsi Zero Sugar is the nation's largest HBCU marching band event and kicks off the fall marching band season by showcasing the precision, sound, and show-shopping performances of HBCU marching bands.
NRG stadium is sure to be filled with limitless energy, as anticipation builds for the first chance to see new performances by the top performing bands in the Nation.
NRG Center
1 NRG Pkwy
Houston, TX
Directions (map)
Jim Gaffigan
The Fun Tour
@Smart Financial Center
Sunday 8/29/2021 7:00 PM
A dry and clever American standup comedian who's hateful toward Hot Pockets and proud to be pale, Jim Gaffigan is a regular on the late-night talk show circuit and an in-demand actor and successful author as well. That says his bio at All Music.com, "His observational humor pokes fun at food, laziness, and fatherhood, among other things, and he is regarded as a "clean comic" who avoids using profanity. Sin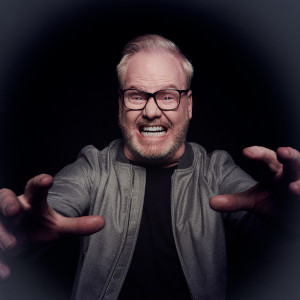 ce debuting in the early '90s, Gaffigan has released a string of acclaimed comedy albums like Beyond the Pale (2006), Mr. Universe (2012), and Noble Ape (2018). He has also appeared in dozens of films and television programs, and published multiple books of humorous essays, making him one of the most successful comics of the early 21st century."
This weekend he brings his funny man stuff to Sugarland at Smart Financial Center. Saturday (August 28, 2021) Gaffigan was doing his routine at the Walmart AMP in Rogers, AR.
In October he will perform at the National Association of Broadcaster (Radio and Television people) at their convention in La Vegas, NV. "After a difficult year and unfortunate hiatus for NAB Show, we look forward to celebrating the opening of the show floor with the ever talented and hilarious Jim Gaffigan," said Gordon Smith, President/CEO. "His notoriously fun and entertaining performance is ideal for this momentous occasion as we reunite and reengage in Las Vegas."
This weekend its Jim Gaffigan "The Fun Tour" at the Smart Financial Center.
Smart Financial Center
18111 Lexington Blvd,
Sugar Land, TX 77479
Directions (Map)
Phone: (281) 207-6278
Weekend Houston's
Podcasts Selections Worth listening to . . .
One Kabul Resident recounts her experiences as the Taliban seized the capital and choas descended.
Produced by Lynsea Garrison, Annie Brown and Rachelle Bonja With Stella Tan
Edited by Larissa Anderson and M.J. Davis Lin Original music by Dan Powell
Engineered by Chris Wood

This episode contains strong language.
On Sunday, the president of Afghanistan fled the country; the Taliban seized control of Kabul, the capital; and the American-backed government collapsed.
There was chaos on the streets of Kabul as thousands went into hiding or attempted to escape. Among them was a 33-year-old woman — an outspoken critic of the Taliban who asked that we refer to her by the initial R for fear of retaliation.
"To the world, it's just a city that collapses, but to me, it's not just a city," R told us. "There are thousands of souls that collapse, there are millions of dreams that collapse — our history, our culture, our art, our beauty, our life collapse."

Enjoy your weekend everybody and don't forget to subscribe to our weekend newsletter and tweeter- feed, its free, click here JWM
Menendez Media the publishers of Houston's Weekend Planning Guided does not sell, trade or barter e-mail addresses
Since you are here...
Houston's Weekend Planning Guide is updated on a continuous bias for all in the Greater Houston Area. We haven't put up a paywall or asked anyone to log-in to see our content. We want to keep it that way. We accept advertising, but the revenue from that area is not enough to support us. If everyone who reads our weekend entertainment blog, who likes it and helps to support it, our future would be much more secure. For as little as $1 or more, you can support Houston's Weekend Planning Guide – and it only takes a minute. Thank you.

[Disclaimer]
Houston's Weekend Planning Guide participates in various affiliate marketing programs, which means, we receive paid commissions on purchases made through our links to retailer sites.
Our editorial content is not influenced by any commissions we receive.