​Events may be cancelled or postponed. Confirm status with event organizers.
Weekend of April 30th-May 2nd, 2021
Updated TuesdayApril 27, 2021 10:02 AM
Houston's Weekend Planning Guide
is updated continuously
Bronco
@Houston Arena
Theatre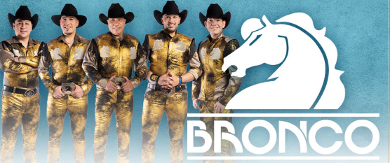 Band members José Guadalupe Esparza, Ramiro Delgado, Javier Villareal and José Luis "Choche" Villareal crafted a sound that paid tribute to the norteño tradition while incorporating modern instruments like keyboards, as well as a more melodic, pop style with elaborate jumpsuits.
. . . more@Weekend Friday click here
Rails & Tails Mudbug Fest
@Conroe Railroad
Depot plaza
Saturday 5/1/2021 11AM - 8:00 PM

Several years ago Houstoniamagazine, producer Robb Walsh made it a little clear how Houstonians fell for the "crawfish". It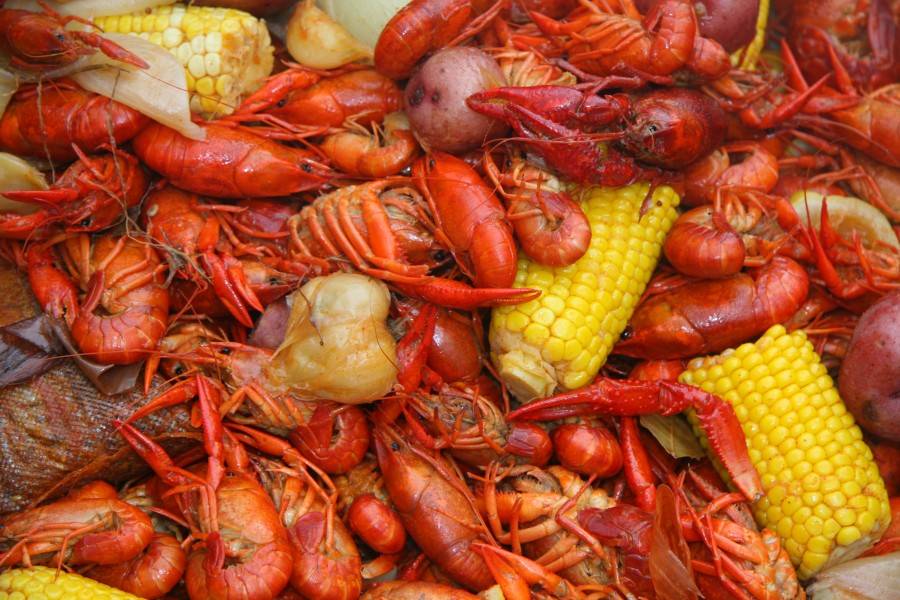 went this way.
"Cajun crawfish didn't take off in the Bayou City until 1976, but Houstonians' appetite for crawfish has exploded since then," Walsh said in his piece.
Each spring, floodwaters force the crawfish to leave their burrows, and Cajuns and Creoles alike gather them in huge quantities . . . .

"The rituals of the crawfish boil trace their roots to the Atchafalaya swamp in western Louisiana and the people who settled there: the Acadians, or Cajuns, who migrated from French Canada and the French-speaking African-Caribbean, or Creoles, from Haiti and other islands.
. . . more @Weekend Saturday click here
Mariachi Divas
de Cindy Shea
@MillerOutdoor Theatre
Saturday 5/1/2021 8:00 PM
Miller Outdoor Theatre celebrates Cinco de Mayo this weekend with a live performance and for those still put off by covid-19 a video stream can be viewed "live" via their website.
Cinco de Mayo at Miller is a guaranteed festive time for the whole family and this year theyare proud to present Mariachi Divas de Cindy Shea!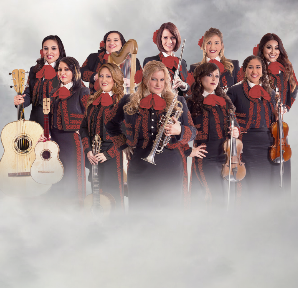 Directed and founded in 1999 by trumpet player Cindy Shea, Mariachi Divas is an all-female ensemble that continues to expand the scope of mariachi music. A two-time Grammy Award winner, with eight Grammy nominations and three Latin Grammy nominations, Mariachi Divas is a multicultural ensemble imbued with a truly unique musical flavor.
. . . more @Weekend Saturday click here
Craig Robinson
@The Improv
Thursday 4/29/2021 7:00 PM
Friday 4/30/2021 7:30 PM & 9:45 PM
Saturday 5/1/2021 7:00 PM & 9:30 PM
Sunday 5/2/2021 7:00 PM
Beginning as a stand-up comedian, Robinson first made his mark in the comedy circuit at the 1998 Montreal "Just For Laughs" Festival. Now headlining venues and festivals across the country, he does both solo acts as well as full-band sets with his band "The Nasty Delicious." Before deciding to pursue his comedy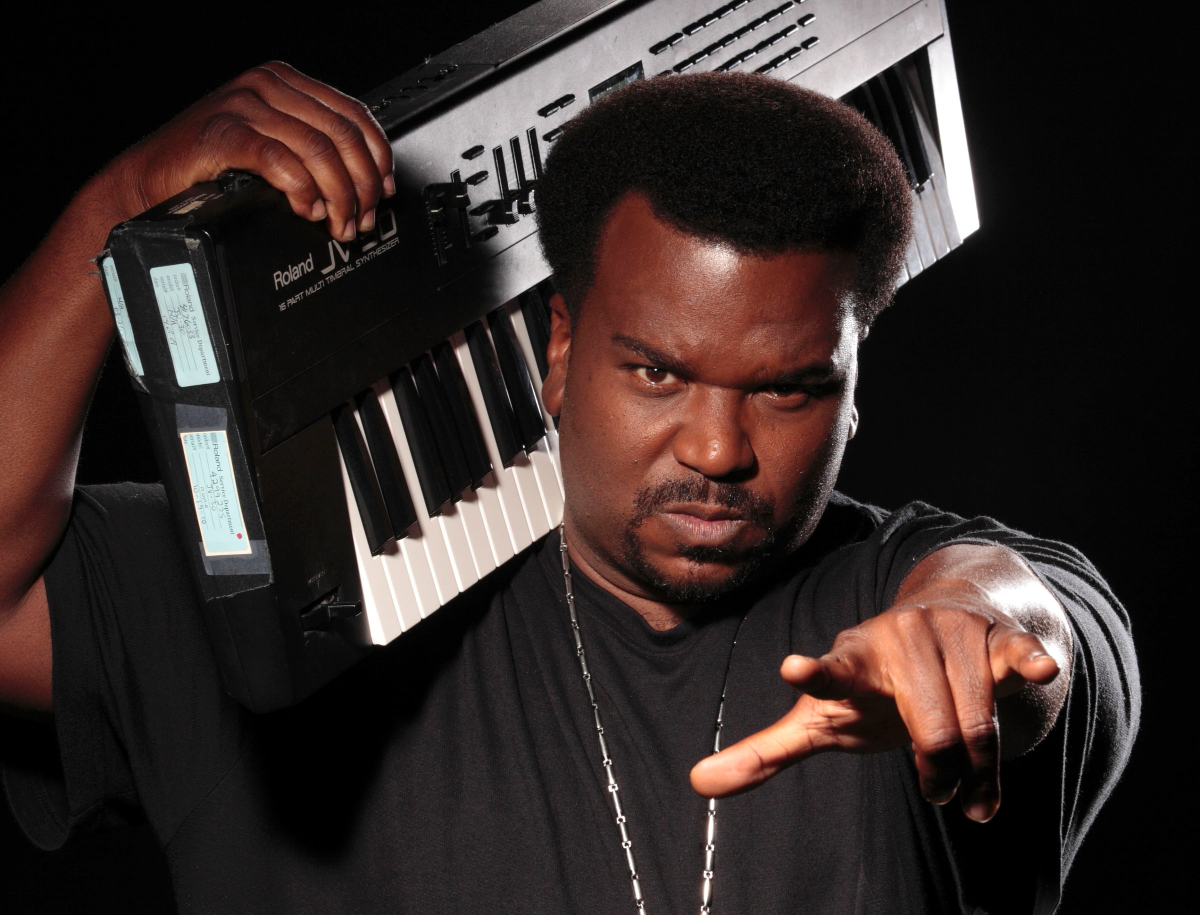 career full time, Robinson was a K-8 teacher in the Chicago Public School System. He earned his undergraduate degree from Illinois State University and his Masters of Education from St. Xavier University. It was while Craig was studying education in Chicago that he also discovered his love of acting and comedy when he joined the famed Second City Theatre.
Air Supply
@Houston's Arena Theatre
Saturday May 1, 2021 7:00 PM

Our soft rock readers should be excited that the iconic Australian pop/rock duo Air Supply brings their latest tour to Houston's Arena
Theatre, weekend of May 1st, 2021 following the release of their newest live album, "The Lost in Love Experience," recorded with the Prague Symphony Orchestra. Remember soft rock? Hummm . . .our music marketing influences.
With a career spanning over four decades, Graham Russell and Russell Hitchcock met on May 12, 1975, at rehearsals for "Jesus Christ Superstar" in Sydney, Australia. They became instant friends with their common love for The Beatles and, of course, singing. Since then, the duo continues to perform worldwide, with over 130 concerts annually, and just marked their 5,000th concert in Las Vegas.

Arena Theatre
7326 Southwest Fwy.
Houston, TX 77074 USA
(713) 772-5900

Enjoy your weekend everybody and don't forget to subscribe to our weekend newsletter and tweeter- feed, its free, click here JWM
Menendez Media the publishers of Houston's Weekend Planning Guidedo not sell, trade or barter e-mail addresses
Since you are here...
Houston's Weekend Planning Guide is updated on a continuous bias for all in the Greater Houston Area. We haven't put up a paywall or asked anyone to log-in to see our content. We want to keep it that way. We accept advertising, but the revenue from that area is not enough to support us. If everyone who reads our weekend entertainment blog, who likes it and helps to support it, our future would be much more secure. For as little as $1 or more, you can support Houston's Weekend Planning Guide – and it only takes a minute. Thank you.

[Disclaimer]
Houston's Weekend Planning Guide participates in various affiliate marketing programs, which means we receive paid commissions on purchases made through our links to retailer sites.
Our editorial content is not influenced by any commissions we receive.