Houston's On-line Weekend Entertainment Guide
Weekending February 10th-12th, 2017
Our Entertainment Picks Houston's Weekend
Planning Guide
February
MeansValentine's Day Everybody
Valentine's Day greetings became popular in the Middle Ages, though they did not appear in written form until after 1400. The oldest Valentine in existence is a poem written by Charles the Duke of Orleans.

Valentine's Day is celebrated every year on February 14th. Traditionally gifts, candy, and flowers are exchanged in honor of Saint Valentine. February has long be regarded as the month of romance. There are many legends that tell the story of the origin on this holiday.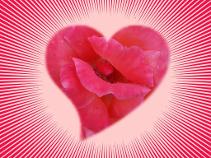 Chocolate is more than a dessert to Christopher George. To him, the detail and patience, the deft touch, and the inspiration required to make great chocolate is more of an artform. Christopher spends his days experimenting with new types of confections, from chocolate-covered jalapeños to scotch- and amaretto-infused toffees.
The chocolatiers at Sinful Sweets Chocolate Company also hand-craft a diverse array of classic truffles and creams, cake truffles, chocolate-covered pretzels, and chocolate-dipped fruits. Truffles touching on the flavors of South America, Asia, Africa, and North America.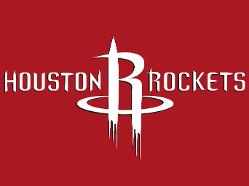 Tip off times weekends and otherwise
at Toyota Center (click here)
This Weekend
February 10th-12th, 2017
The phenomenon, now in its 25th year, is returning for Society for the Performing Arts' 50th Anniversary Season! With matchboxes, brooms, garbage cans, Zippo lighters, and more filling the stage, STOMP is the inventive and invigorating stage show that's part dance, part concert, part theatrical performance, all blended together in one electrifying rhythm.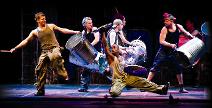 This unique musical experience of choreographed percussion, movement, and physical comedy has been inspiring audiences around the world since it began in 1991, proving that, with a little creativity, rhythm and dance can be born out of almost anything.
Read more at Weekend Saturdays click here
Sesame Street Live
Elmo Makes Music
@NRG Arena
When the new music teacher's instruments go missing, Elmo, Abby Cadabby, Big Bird, and more come to the rescue and discover instruments they never knew existed. Children learn that everyone can make and enjoy beautiful music together!
Read more at Weekend Fridays click here
Amos Lee
@Revention Music Center
Friday, February 24, 2017 8:00 PM
The former schoolteacher from Philadelphia, PA grew up in the suburbs of New Jersey; Cherry Hill to be exact.
Like many creative musical artists Lee, with a college education in English and teaching elemenatry school . . .quit.
He waited tables, tended bar and all the while writing his music.
"I started playing open mikes and getting some feedback. I started feeling a little more confidence," he told Artist Direct.com.
Read more at Weekend Fridays (click here)
Subscribe to Houston's Weekend Planning Guide its free, in your e-mail in box every Thursday in time for weekend planning.
Menendez Media Group the publishers of Weekend America Networks do not sell, trade or barter e-mail addresses

Houston's Weekend Planning Guide
Edited by Jeff W. Menendez, Weekend America Network's Managing Editor