Friday
September 30th, 2022

Weekend Fridays is updated continuously
Batushka
@White Oak Music Hall
Downstairs
Friday 9/30/2022
Door Open 6:30 PM

(From All Music.com-Thom Jurek) Batushka are a controversial Polish black metal band. Their music is drenched in imagery and texts from Eastern Orthodox Christianity with lyrics sung exclusively in Old Church Slavonic. Although it can't be officially confirmed, they are banned from playing in Russia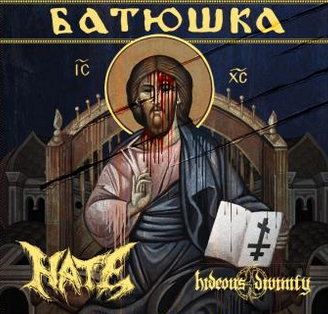 and Belarus. Pronounced "Batjushka," the band's name is spelled Батюшка in Cyrillic and means "father" in Eastern Orthodoxy (used to address a priest). Their songs contain lines of liturgical chanting backed by black metal instrumentation and aesthetics, and they dress in hooded robes. Despite claims by others that they're blasphemous and anti-Christian, Batushka are ambiguous about this, though translators have claimed the band inverts the Judeo-Christian linguistic imagery to reflect the deification of the self, not God. Their universally acclaimed debut long-player, Litourgiya, was independently released in December 2015.
Read more @All Music.com (Click Here)
Batushka live at Hellfest 2018
White Oak Music Hall
2915 N Main Street
Houston, TX 77009
Directions (Map)
Phone: (713) 237-0370
100% Money-Back Ticket Guarantee
Tickets for Weekend Houston's Planning guide is provided by Ticket Liquidator a resale marketplace, not a box office or venue. Prices may be above or below face value. Your seats are together unless otherwise noted. If problems with our affiliate call us (832) 304-0701
90's Pop Tour
@Smart Financial Center
This weekend in Sugarland its The 90's Pop Tour.
A musical tour produced by BOBO Producciones in Mexico a joint tour that brings together multiple Spanish-speaking artists and groups to sing the greatest hits of their respective careers, that popped in the decade of the nineties.
90's Pop Tour has been taken to the United States,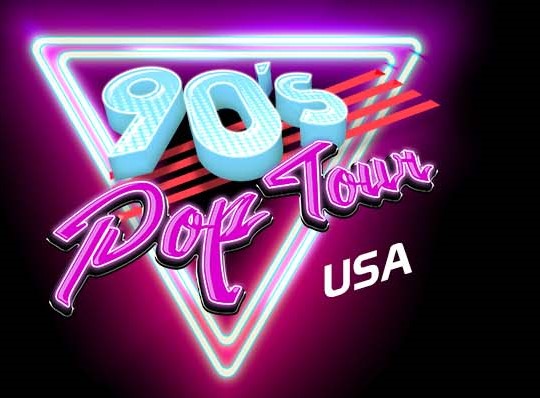 Honduras, Guatemala, El Salvador and Costa Rica. Backed by four live albums, the tour has undergone different changes throughout four stages, both in the members of the cast, and in the repertoire. Although the main theme of the tour is the pop music of the 90's, as well as its representative artists, have also included in the repertoire some songs belonging to the 2000s , and in the most recent stage, from the 80's , as well as some songs originally sung by other artists not belonging to the Project. On different occasions, special guests have joined the tour for one or more concerts.
90´s Pop Tour - Fiesta (En Vivo) feturing Sentidos Opuestos, Benny, Lynda, JNS, Kabah, Magneto
Marty Stuart & His Fabulous Superlatives
with special guest
Heather Rayleen
@The Heights Theatre
Friday 9/30/2022 8:00 PM
Doors Open 7:00 PM
Lobby Opens 6:00 PM
With legends like George Jones, Johnny Cash and Merle Haggard all passed on, country music purists often echo the question Jones himself asked: "Who's going to fill their shoes?" The answer, in part, is Marty Stuart. Stuart is at Houston's The Heights Theatre.
While he's too gracious to admit it himself, the Grammy-winning singer, songwriter and musician is living, breathing country-music history. He's played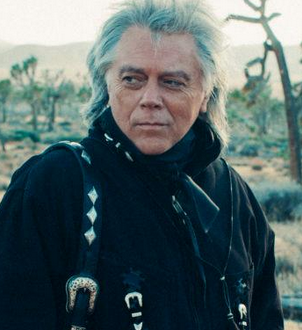 alongside the masters, from Cash to Lester Flatt, who discovered him; been a worldwide ambassador for Nashville, Bakersfield and points in between; and safeguarded country's most valuable traditions and physical artifacts. Including its literal shoes: Stuart counts the brogan of Carter Family patriarch A.P. Carter and an assortment of Cash's black boots among his vast collection of memorabilia.
But most importantly, Stuart continues to record and release keenly relevant music, records that honor country's rich legacy while advancing it into the future. Way Out West, his 18th studio album, hits both of those marks. Produced by Mike Campbell (of Tom Petty and the Heartbreakers), the album is a cinematic tour-de-force, an exhilarating musical journey through the California desert that solidifies Stuart as a truly visionary artist.
Read more @The Height's Theatre.com
(Click Here)
Marty Stuart and his Fabulous Superlatives - Full Performance (Live on KEXP)
The Devon Allman Project
@Miller Outdoor Theatre
All performances at
Miller Outdoor Theatre are FREE!
The Devon Allman Project is a six piece world-class band that has previously toured almost 20 countries. Playing the Peach Festival, Rock Legends Cruise and festivals in Europe and coast to coast in the USA. It is led by Blues Music Award winning Devon Allman and features the two Allman Betts Band drummers, bass, Hammond B3 organ and piano and another guitarist.
The Devon Allman Project "Checkin On My Baby" "Down to the River"
They will be playing songs of The Allman Brothers and Gregg Allman in their set as well as Devon's fan favorite originals and surprise covers. It's an exceptionally entertaining show.
Miller Outdoor Theatre
Hermann Park
6000 Hermann Park Dr
Houston, TX 77030
Directions click here
(832) 487-7102
[Disclaimer]
Houston's Weekend Planning Guide participates in various affiliate marketing programs, which means, we receive paid commissions on purchases made through our links to retailer sites.Our editorial content is not influenced by any commissions we receive.
Houston's Online Weekend Entertainment Guide
Looking for that Friday weekend event and can't find it, try our custom "Google Search"