Friday
September 17th, 2021
My Fair Lady
@The Hobby Center
September 14th-19th, 2021

From Lincoln Center Theater that brought the world, The King & Iand South Pacific, comes "a sumptuous new production of the most perfect musical of all time" (Entertainment Weekly),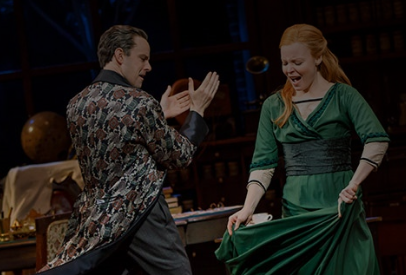 Lerner & Loewe's MY FAIR LADY. Director Bartlett Sher's glowing production is "thrilling, glorious and better than it ever was" (New York Times). "Every so often a revival comes along that reminds you how indispensable great theater can be" (NY1).

Boasting such classic songs as "I Could Have Danced All Night," "The Rain in Spain," "Wouldn't It Be Loverly" and "On the Street Where You Live," MY FAIR LADY tells the story of Eliza Doolittle, a young Cockney flower seller, and Henry Higgins, a linguistics professor who is determined to transform her into his idea of a "proper lady." But who is really being transformed?
Houston Astros vs. Arizona Diamondbacks
Major League Baseball
at Minute Maid Park.
More information at www.astros.com
Friday September 17, 2021 7:10 PM
501 Crawford St, Houston, TX 77002
Directions (map)
Big Thief
with Jimmy Stallings
White Oak Music Hall
Downstairs
Friday 9/17/2021 7:00 PM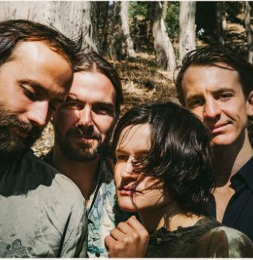 Last month Big Thief released the songs "Little Things" and "Sparrow", both which were produced by Big Thief drummer James Krivchenia. This weekend their at White Oak with Jimmy Stallings.
Message from the band:
Dear Fans, We are touring in uncertain times yet we are so excited to be able to play music with you again and get back to doing what we love. Our intention is to return to tour as safely as possible for everyone at the shows. We will require proof of vaccination or a negative PCR test within 72 hours and that people wear masks to attend our upcoming shows. As a band, we have been anticipating this for a really long time but we are not sure how this will feel. All we can do is take it day by day. We're grateful to be able to give it a shot and be on this journey with you all. . Love, Big Thief⁠
White Oak Music Hall
2915 N Main Street
Houston, TX 77009
Directions (Map)
Phone: (713) 237-0370
The Spazmatics
The Ultimate
New Wave 80's Show
@Scout Bar
Friday 9/17/2021 10:00 PM
Doors Open 8:00 PM
Austin's Spazmatics with their "Ultimate New Wave 80's Show" makes it way to Scout Bar this weekend.
Texas Country Magazine.com back in 2017 summed up the nostalgia group this way, "The Spazmatics are High Energy 80's rock meets Revenge of the Nerds! They combine precise choreography, quick-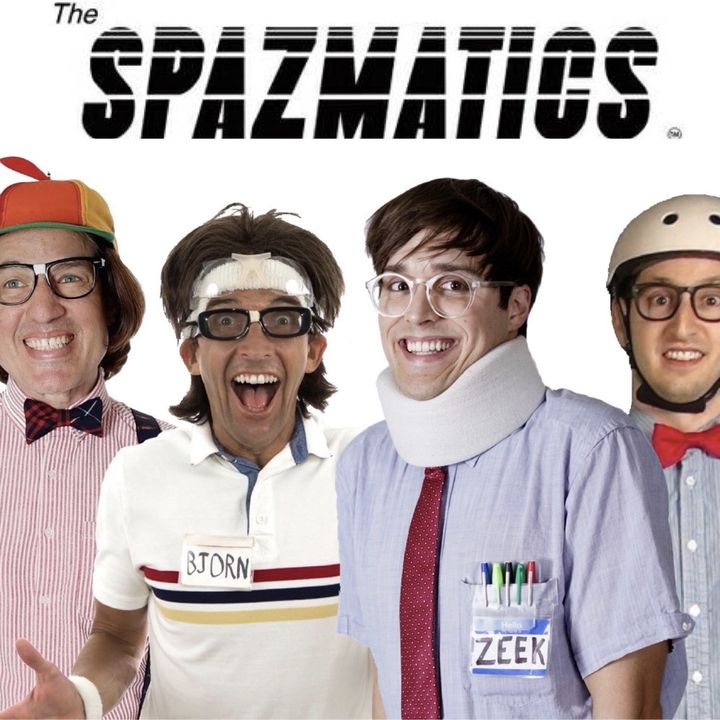 witted humor and the biggest hits from the 80's together for a show that brings smiles for miles to large crowds all over Texas. The Spazmatics play well over 200 shows a year mainly in Texas, but have traveled out of the country many times for public and private events. Based out of Austin, Texas, since 2005, they have played thousands of club gigs, weddings and private events for organizations such as the NFL, Google, Lance Armstrong Foundation, Motorola, Big Brothers and Big Sisters of America and on and on. The band members are: Zeek -Lead Vocals; Joey - Bass Guitar; Bjorn - Lead Guitar; and Ralphie - Drums."
Yep, these zany guys from Austin, Texas, aren't just another '80s rock 'n' roll cover band. As lead guitar player Bjorn puts it, "I would say we're the next step below a Broadway show." The Spazmatics concert is spiced with skits, costumes, choreography, music and more. "Our choreography is really well-worked out and it's very precise. It's just very professional, so when people come to see us, they really are getting their money's worth. They're getting a show! "When people spend their whole week at work, they go out on a Friday night to forget about their job. We're really good at making people forget about anything else. Just right now they're having a great time; it's a fun show and everyone is smiling. It just brings a really good feeling to people. And that's what I think is the value of our band." And who are these crazy guys who make up the Spazmatics? Their music, Bjorn, points out, "is primarily '80s with a little bit of '70s and '90s thrown in. High energy '80s rock and new wave. We play everything from 'Just Can't Get Enough' (Depeche Mode), to 'Living On A Prayer' (Bon Jovi), 'Rebel Yell' (Billy Idol), 'My Sharona' (the Knack) and 'Bohemian Rhapsody' (Queen)."
Scout Bar
in Marinagate
18307 Egret Bay Blvd.
Houston, TX
Directions (Map)
(281) 335-0002
El Tri
@HOB Houston
Friday 9/17/2021
El Tri's songs cover a wide variety of subjects. Their songs are written to reflect the personal experiences of founder Alex Lora, but frequently topics for songs are suggested by fan request. In an interview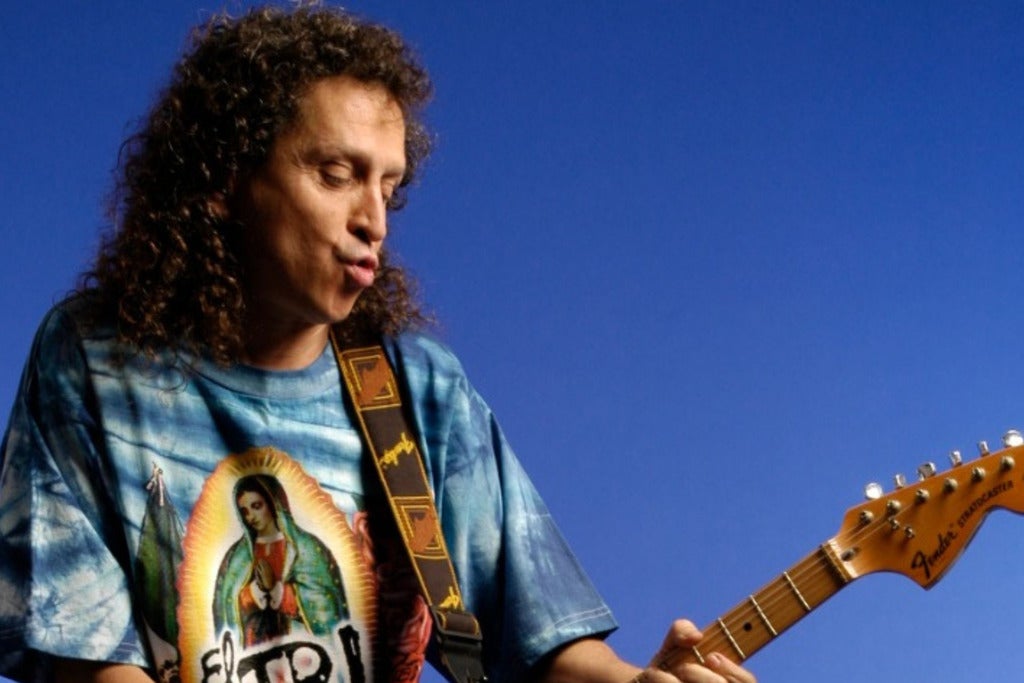 with Hispanic music website batanga.com in 2006, Alex Lora said, "the fans, they tell me, 'Hey, write the song of the Pope! Hey, write the song of Che Guevara! Write the song of truck drivers, write the song of taxi drivers, of how it would be if Mexico won the soccer World Cup, write the song of prostitutes...'" and he complies, so that their audience may "feel they wrote it themselves"
HOB Houston
in GreenStreet
1204 Caroline St.
Houston, TX
(888) 402-5837
Dennis Dotson
and Woody Witt
Quartet
@Cezanne
Dennis Dotson has been a professional trumpeter for over fifty years, having begun his career playing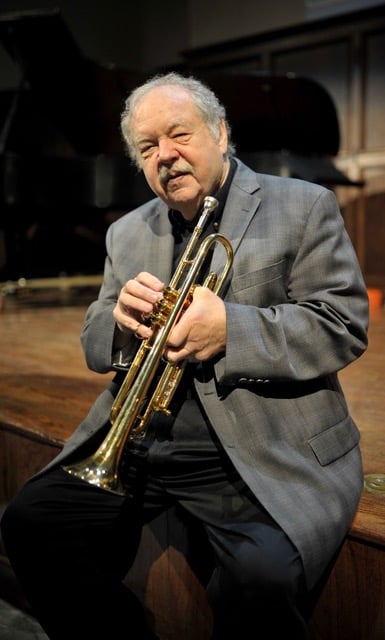 in Houston, Tx. while attending college at Sam Houston State College in Huntsville, Tx., where he studied trumpet with Kit Reid and Fisher Tull and composition with John Butler.
This weekend Dotson is home at Cezanne with club owner tenor-saxophonist, Woody Witt.
He has played in the house bands in Las Vegas and free- lanced in New York City and Houston, where he now lives. He was trumpet soloist in the Woody Herman and Buddy Rich big bands and as a small group player has performed alongside Joe Lovano, Joe Henderson, Marvin Stamm and David Liebman, among others, He has performed in big bands with such as Carl Fontana, Bobby Shew, Tom Harrell, and Kenny Wheeler. He is jazz trumpet instructor at the University of Texas at Austin and was formerly on the faculty at Houston Community College and the University of Houston. He has led several All-Region high school jazz bands and has been a guest soloist/ adjudicator/clinician at over forty high schools and colleges. He is very active as a trumpet player in jazz and commercial circles throughout the state of Texas, has performed with the Houston Symphony Orchestra, and has been a sideman on numerous jazz recordings.
As a tenor-saxophonist, Woody Witt has recorded over 30 CDs as a sideman and led 12 CDs of his own (Woody Witt, Square Peg Round Hole, Live at Cezanne's, A Conversation, Willows, Seasons Ago, First Impression, Pots and Kettles, Absinthe: The Music of Billy Strayhorn, Presence, Made in Taiwan, Live at Cezanne). He has collaborated with such major jazz artists as trumpeters Randy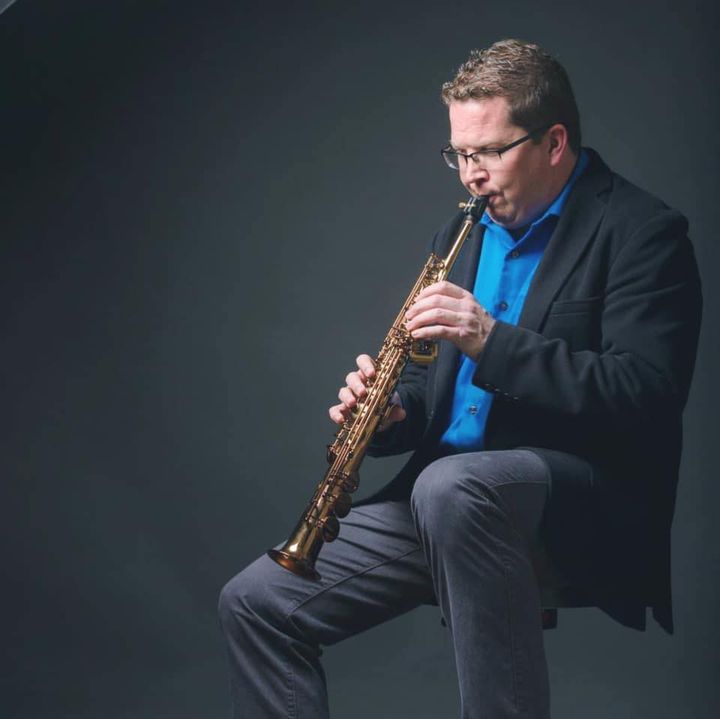 Brecker, Tim Hagans and Jim Rotondi, saxophonists James Moody, David Liebman and Tim Armacost, trombonist Conrad Herwig, pianists Joe LoCascio, Larry Ham and Mark Levine, drummers Louis Hayes, Adam Nussbaum, Billy Hart, and singers Nancy King and Gabrielle Stravelli, has worked with the Houston Symphony, and has been featured on major third-stream works that blend together jazz and classical music. The winner of the 2010 Chamber Music America French American Cultural Exchange grant and the 2014 International Jazz Saxophone Competition in Taiwan, Woody has been the booker and artistic director of Houston's top jazz club, Cezanne, since 1999 and now is the owner of the club, as it moves to a new location.
Cezanne
Inside Birraporetti's
Downtown Houston
500 Louisiana Ave
Houston, TX 77002
Directions (Map)
832-592-7464
Houston Symphony Presents
Andrés Conducts Beethoven's Fifth
Jones Hall
Friday 9/17/2021 8:00 PM
Saturday 9/18/2021 8:00 PM
Sunday 9/19/2021 2:30 PM
The most famous four notes in music usher in a towering masterpiece for the ages in Beethoven's immortal Fifth Symphony. Music Director Andrés Orozco-Estrada returns to Houston for the first time since February 2020 in this momentous Classical Series opener. And, world-renowned pianist Yefim Bronfman, Concertmaster Yoonshin Song, and Principal Cellist Brinton Averil Smith serve up three times the virtuosity in Beethoven's graceful and sparkling "Triple" Concerto.
Read more Houston Symphony click here
Eric Clapton
With Special Guest
Jimmie Vaughan
@Toyota Center
It was sometime around 1962 Rock/Blues musician Eric Patrick Clapton became familiar with the American music blues genre says his bio. This weekend he at Toyota Center.
"The blues also meshed perfectly with his self-perception as an outsider and of being "different" from other people. Sometime in 1962, he asked for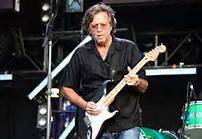 his grandparents' help in purchasing a £100 electric double cutaway Kay (a Gibson ES-335 clone) after hearing the electric blues of Freddie King, B.B. King, Muddy Waters, Buddy Guy, and others.'
With more than 50 years of touring under his belt, Eric has played in excess of 3,000 concerts. He has given concerts in 58 countries across six continents and played to over 2 billion people. Since 1964, he has appeared at London's Royal Albert Hall more than 200 times. Between 1987 and 1996, he held annual residencies at the venue which reached their peak in 1991 with 24 nights that featured five different band formats including a full orchestra. Across the Atlantic, he has graced the stage of Madison Square Garden more than 50 times since 1968.
Eric commemorated his 70th birthday with a series of shows in at Madison Square Garden and the Royal Albert Hall. One of the London concerts was released in audio and video formats as Slowhand at 70. In 2016, he performed a handful of dates at Tokyo's Nippon Budokan, released on DVD / Blu-Ray as Planes, Trains and Eric. 2017 saw a series of shows in New York, Los Angeles and London. Eric's 2018 itinerary has concerts in Germany, London's Hyde Park before a crowd of 65,000 and a return trip to Madison Square Garden in October.
Over the course of his career, Eric has received numerous awards and accolades. His first was "Best International Musician" in Melody Maker's Pop Poll. He has won 18 Grammy Awards and a BAFTA for his work on the Edge of Darkness soundtrack. He is the only triple inductee in the Rock and Roll Hall of Fame as a member of The Yardbirds, Cream and as a solo artist. Eric has also been inducted to the Songwriters Hall of Fame. In September 2018, Eric was honored with one of the first stars on the Royal Albert Hall's Walk of Fame. In 1994, Queen Elizabeth II made Eric an Officer of the Order of the British Empire (OBE) in her New Year's Honors List for "contribution to British Life." In 2004, she honored him further when he was made a Commander of the Order of the British Empire, or CBE.
DACAMERA Presents
Pedrito Martinez Group
@Miller Outdoor Theatre

Master percussionist, singer, and irrepressible Latin Jazz bandleader, Pedrito Martinez and his group are guaranteed to get the room moving!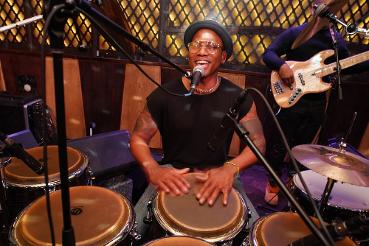 Cuban-born and New York-based Pedrito Martinez is a master percussionist and an irrepressible bandleader who has recorded or performed with Wynton Marsalis, Paul Simon, Paquito D'Rivera, Bruce Springsteen and Sting. Pedrito's Habana Dreams was the #1 Latin Jazz Album in NPR's Top Jazz Albums of the year and was one of the Boston Globe's picks for best World Music Album. Pedrito Martinez's group possesses a rare level of virtuosity, but it never gets in the way of their ability to get a room moving.
"Latin pop, propulsive dance vamps and adventurous jazz were all part of the spectrum for the Pedrito Martinez Group." — The New York Times
"The Pedrito Martinez Group is writing a new chapter in Cuban music history" – NPR
Tickets will be available here starting September 15 at 9:00 AM!!
We're LIVE on stage and online! You can choose to watch it on our website here, our YouTube Channel here, or Facebook here!
Miller Outdoor Theatre
Hermann Park
6000 Hermann Park Dr
Houston, TX 77030
Directions click here
(832) 487-7102
Since you are here...
Houston's Weekend Planning Guide is updated on a continuous bias for all in the Greater Houston Area. We haven't put up a paywall or asked anyone to log-in to see our content. We want to keep it that way. We accept advertising, but the revenue from that area is not enough to support us. If everyone who reads our weekend entertainment blog, who likes it and helps to support it, our future would be much more secure. For as little as $1 or more, you can support Houston's Weekend Planning Guide – and it only takes a minute. Thank you.
Houston's Online Weekend Entertainment Guide
Looking for that Friday weekend event and can't find it, try our custom "Google Search"