Friday
November 26th, 2021
Weekend Fridays is updated continuously
Houston's Weekend Planning Guide (Weekendhouston.net) is a Targeted Premium Event Listings Journal/Calendar
Bob Schneider
and The Moonlight Orchestra
@Hobby Center
Zilkha Hall
Friday 11/26/2021 8:00 PM
Another "out of Duck" experience, its Bob Schneider and the Moonlight Orchestra starting your holiday season at the beautiful Zilkha Hall at the Hobby Center.
Join Bob with your family or friends for a magical evening that will kick off the holidays in style. You'll be able to enjoy your favorite holiday standards, but don't worry, you'll also be dancing in your seats to Bob's other hits! With special guest Lex Lund and other surprises!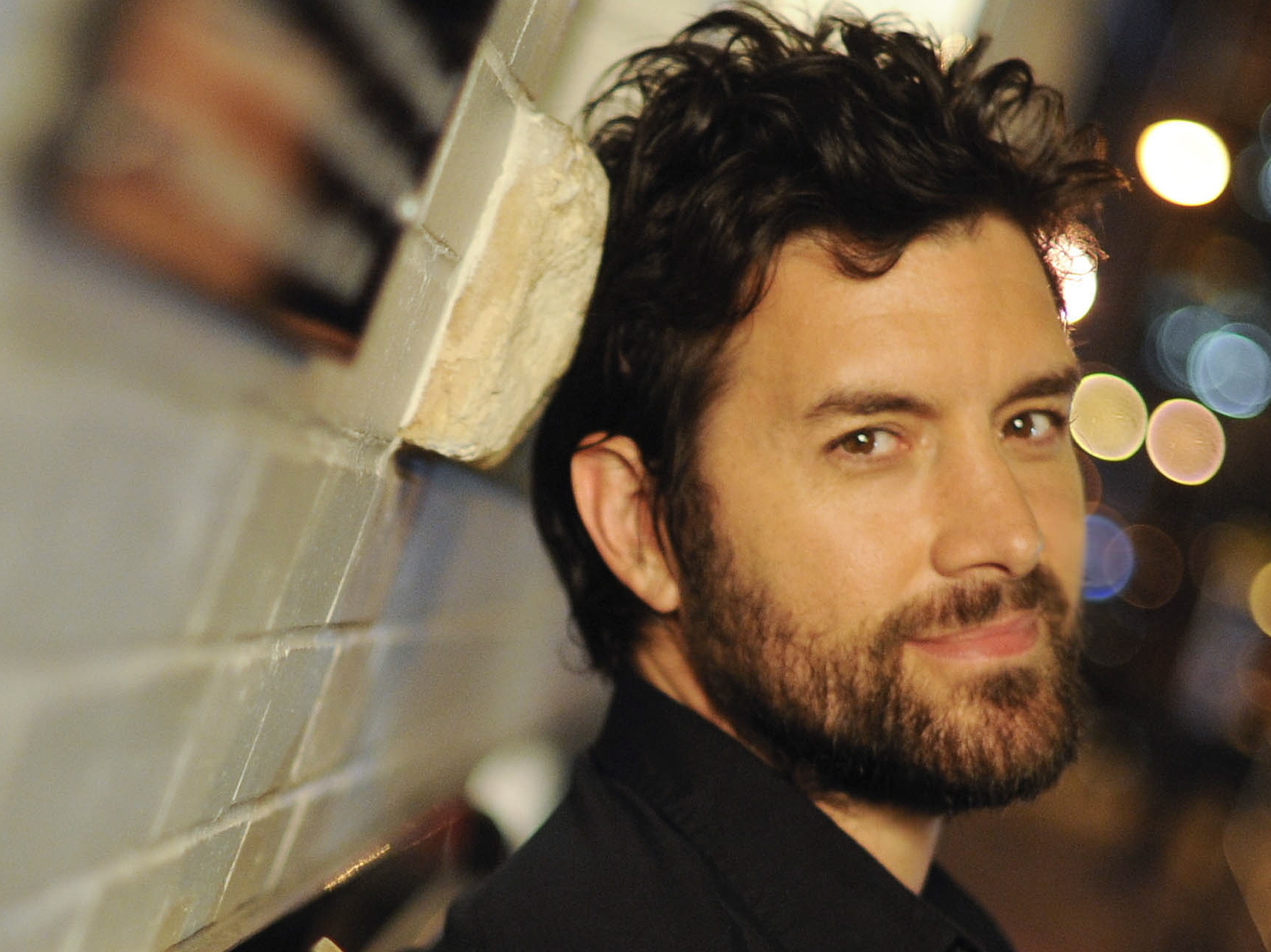 One thing Schneider has excelled at in his career is bringing audiences back. Though he has received little national press or major label support, he has managed to become one of the biggest acts in Austin, if not in Texas. His fans, who often discover him from being brought to his shows by their friends, are fiercely loyal. Many have attended dozens or even hundreds of shows. Thanks to these fans, Schneider has won more Austin Music Awards than any other musician, including Best Songwriter, Best Musician, and Best Male Vocals, rounding in at 54 total awards to date.
The Brian McKnight 4
& Sebastian Mikael
@Arena Theatre
Friday 11/26/2021 8:00 PM
Doors Open 7:00 PM
Singer-songwriter Brian McKnight for years has been turning out chart-topping and being nominated for numerous music awards. This weekend McKnight and Sebastian Mikael will be in Southwest Houston at The Arena Theatre.
One of the most consistent and enduring adult contemporary R&B artists, Brian McKnight jumped in toward the end of the new jack swing era with his platinum debut Brian McKnight (1992), and he's maintained a devoted fan base ever since, all the way through Exodus (2020), billed as his final album of all-original material. Whether writing and producing on his own or working with the likes of Diddy, the Underdogs, and Tim & Bob, McKnight has enjoyed moderate commercial success -- highlighted by four consecutive Top Ten albums for Motown -- without ever quite becoming a superstar. This, along with a down-to-earth personality and a catalog heavy on engaging and predominantly mellow material, has helped McKnight longevity. The singer holds a Grammy record for 17 nominations without a win.
Houston Symphony
Thanksgiving Weekend
Tchaikovsky's
Sleeping Beauty
@Jones Hall for The Performing Arts
Friday 11/26/2021 8:00 PM
Saturday 11/27 2021 8:00 PM
Sunday 11/28/2021 2:30 PM
Tchaikovsky's music has always had great appeal for the general public in virtue of its tuneful, open-hearted melodies, impressive harmonies, and colourful, picturesque orchestration, all of which evoke a profound emotional response. His oeuvre includes 7 symphonies, 11 operas, 3 ballets, 5 suites, 3 piano concertos, a violin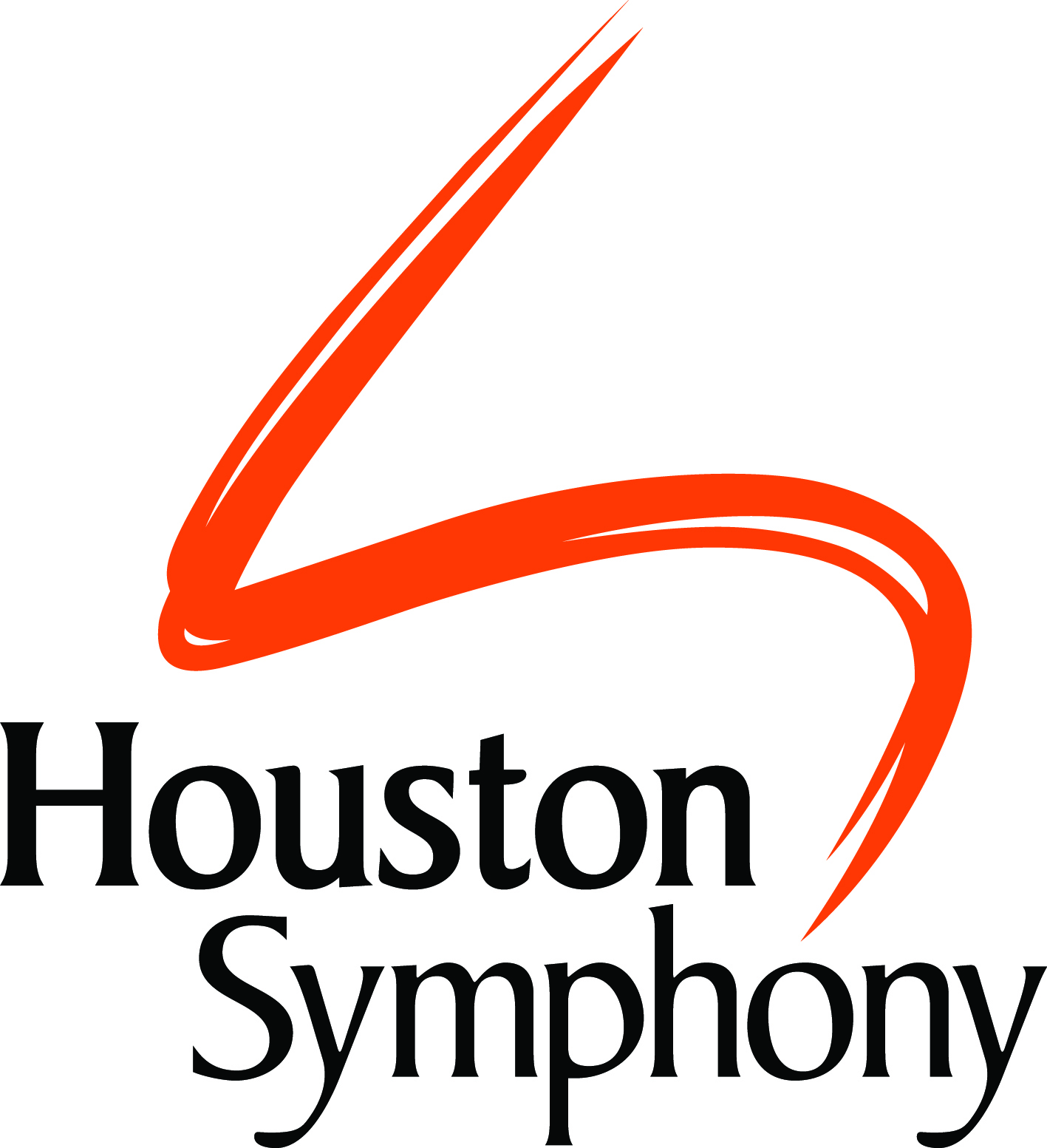 concerto, 11 overtures (strictly speaking, 3 overtures and 8 single movement programmatic orchestral works), 4 cantatas, 20 choral works, 3 string quartets, a string sextet, and more than 100 songs and piano pieces.
This weekend The Houston Symphony under the direction of conductor, Fabien Gabel and violinist Simone Lamsma will present his work durning this holiday weekend.

Britannica.com says at age four Tchaikovsky made his first recorded attempt at composition, a song written with his younger sister Alexandra. In 1845 he began taking piano lessons with a local tutor, through which he became familiar with Frédéric Chopin's mazurkas and the piano pieces of Friedrich Kalkbrenner. Since music education was not available in Russian institutions at that time, Tchaikovsky's parents had not considered that their son might pursue a musical career. Instead, they chose to prepare the high-strung and sensitive boy for a career in the civil service.
The Nutcracker
@The Wortham Center
November 26 - December 24, 2021
The Houston Ballet brings back The Nutcracker to the Wortham Center this year after the covid hiatus.
The ballet's marketing people tells us, "Bring the family back to the theater to share the joy of Clara's magical journey to the Kingdom of Sweets this holiday season! Stanton Welch's The Nutcracker is a grand spectacle of opulence and one of the most splendid versions of this holiday classic ever staged. With hundreds of roles and a myriad of exquisite details that will leave you discovering something new in every performance, Welch's The Nutcracker is a positively joyous treat for ballet lovers of all ages. Rejoice in the return of this time-honored tradition!"
The Nutcracker we all know has become a holiday favorite and was created in 1892 as a two-act ballet, originally choreographed by Marius Petipa and Lev Ivanov with a score by Pyotr Ilyich Tchaikovsky (Op. 71). The libretto is adapted from E. T. A. Hoffmann's story "The Nutcracker and the Mouse King".
Tchaikovsky's score has become one of his most famous compositions. Among other things, the score is noted for its use of the celesta, an instrument that the composer had already employed in his much lesser known symphonic ballad The Voyevoda.
Houston Ballet Presents
The Nutcracker
Wortham Center
Brown Theatre
501 Texas Ave.
Houston, TX
Directions
Farruko
LA167 Tour
@Smart Financial
Center
Friday 11/26/2021 8:00 PM
Puerto Rican reggaeton and Latin pop sensation Farruko makes his Smart Financial Centre on Friday November 26th.
Farruko says his pop celebrity took off when he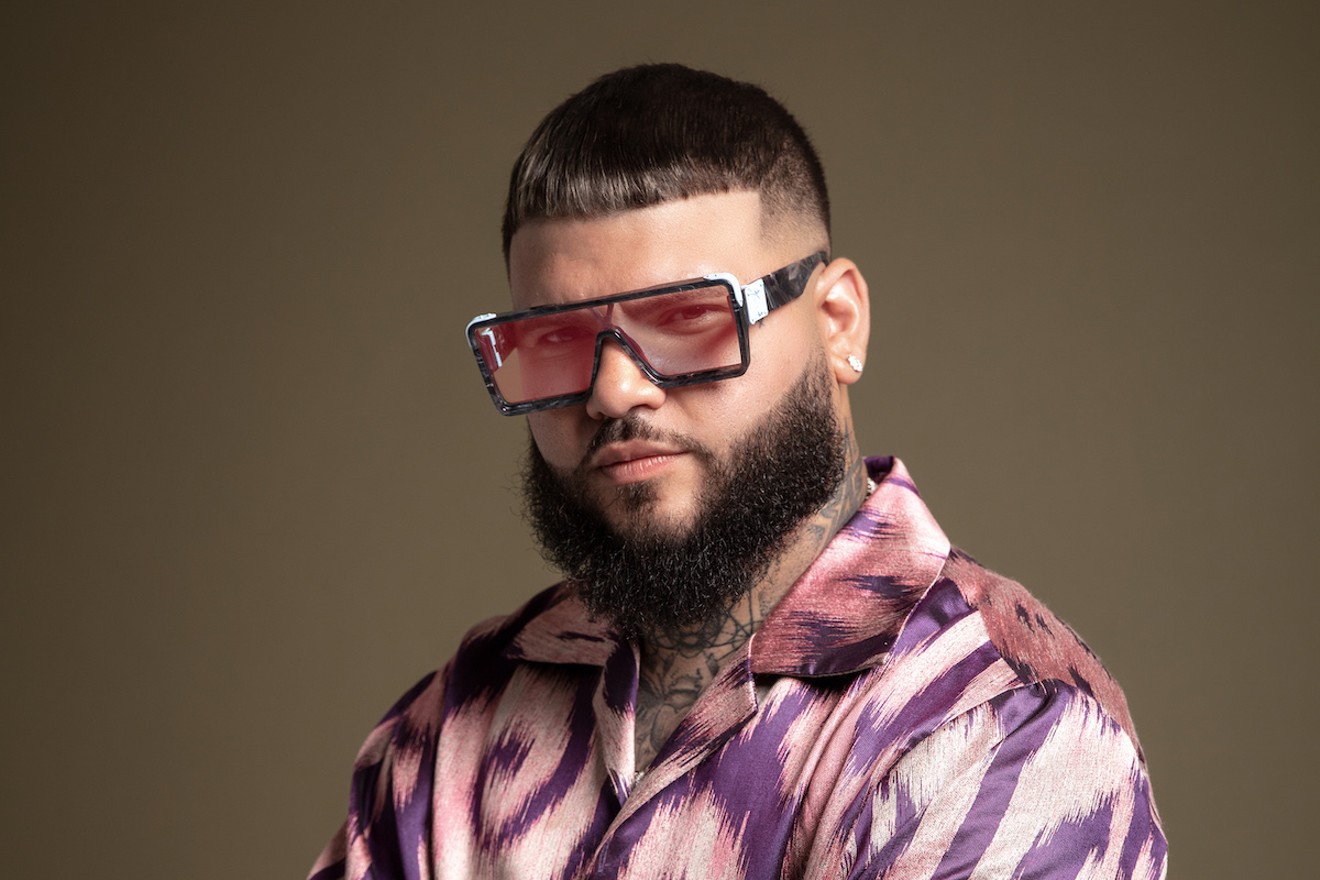 started putting his work on Myspace. This move created a fan base that would eventually result in success. But it was ten years ago, Farruko appeared on a song with José Feliciano called Su hija me gusta, where a young man tells a father I like your daughter, that moved him into celebrity.
As Farruko'sw style developed he continued to direct his music to a younger audience and relationships. His music grew in popularity online with Puerto Rican radio stations picking up on the internet hype. The station's began to broadcast Farruko to a wider audience, solidifying his presence in the Reggaeton scene.
His music career began to take up more speed when he stated collaborating with heavyweight artists, like Daddy Yankee, J Balvin, Don Omar and J Álvarez. It was the 2010 album that "El Talento Del Bloque" that exploded his sound to even more of a younger audience.
This past June Farruko's record label released his single "Pepas" earning over 135 million views on YouTube. The song is a mixture of Tribal guarachero and reggaeton.
Farruko overe the years have colaborated with Bad Bunny, J Balvin, Nicki Minaj, Travis Scott, Ricky Martin, and Wisin & Yandel.
This weekend its Farruko in Sugarland at Smart Financial Center.
Andrew McMahon
"The Three Pianos Tour"
@HOB Houston
Friday 11/26/2021 7:00 PM
Doors Open 6:30 PM
Andrew McMahon, of Something Corporate and Jack's Mannequin fame, has reinvented himself as Andrew McMahon In The Wilderness and has seen the biggest success of his 16-year career with hit single, "Cecilia and the Satellite." This weekend he is at LiveNation's HOB Houston in GreenStreet.
His latest album Zombies On Broadway is a follow up to the eponymous album that produced the smash single, "Cecilia and the Satellite," which became a Top 5 hit across both Alternative and AAA radio, Top 10 hit at Hot AC and which also climbed up the Pop chart. "Cecilia and the Satellite" found great commercial success having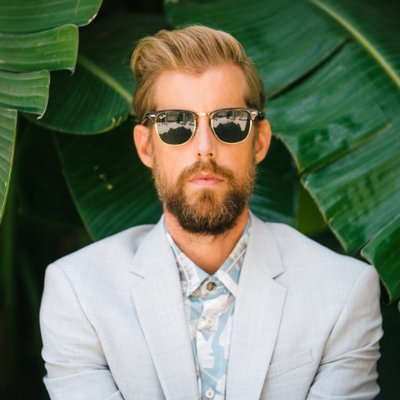 been featured on FOX's "Red Band Society" trailer, MTV's "Real World," and the TV promo for Warner Bros. Pictures' film PAN. McMahon performed the single on "CONAN" and on "TODAY." Most recently, he completed a massive summer tour across North America with Weezer and Panic! At The Disco. The lead single off the new record, "Fire Escape," flew up the Alternative radio chart reaching Top 10 at Alt Radio and Top 5 on Billboard's Alternative Song chart. His current single, "So Close," is climbing Top 30 at Alt radio.
Aside from his professional successes, McMahon is a 10 year survivor of leukemia and founder of the Dear Jack Foundation, one of the first Adolescent and Young Adult (AYA) specific cancer foundations which advocates for and supports initiatives that benefit AYAs diagnosed with cancer. McMahon lives in Los Angeles with his wife of 10 years Kelly and their daughter Cecilia.

HOB Houston
in GreenStreet
1204 Caroline St.
Houston, TX
(888) 402-5837
Directions (Map)
Friday 11/26/2021 7:30 PM & 9:45 PM
Saturday 11/27/2021 7:00 PM & 9:30 PM
Sunday 11/28/2021 7:30 PM
Cole can currently be heard as the voice of Dave, for Dreamworks Animation's Netflix series, "Kipo and The Age of Wonderbeawts". He also starred as Detective Daniel "DJ" Tanner on the TBS comedy "Angie Tribeca" opposite Rashida Jones.
In film, Cole stars in the Netflix film "Harder They Fall", opposite Regina King and Idris Elba, directed by Jeymes Samuels. He also starred in the Whitney Cummings directed feature "The Female Brain", opposite Sofia Vergara, and was featured in the Ice Cube led "Barber Shop" series. He can also be seen in "Friendsgiving", produced by Red Hour Films.
In standup, Cole's latest special for Netflix, "Cole Hearted" was recently released after the success of his appearance in "The Stand-Ups"also for Netflix. His previous one-hour special, "Deon Cole's Cole Blooded Seminar"vwas shot for Comedy Central. His stand-up documentary, "Workin It Out", recently debuted exclusively on Netflix's Joke's Youtube channel, and has garnered six million views on social media, and 1.4 million views on Youtube.
This weekend its "Black-ish"'s Deon Cole in Northwest Houston's HOB in the Marquee Center on the Katy Freeway.
The Improv
7620 Katy Freeway Space
455 Houston, TX 77024
Directions
Buy tickets over the phone:
713-333-8800
Since you are here...
Houston's Weekend Planning Guide is updated on a continuous bias for all in the Greater Houston Area. We haven't put up a paywall or asked anyone to log-in to see our content. We want to keep it that way. We accept advertising, but the revenue from that area is not enough to support us. If everyone who reads our weekend entertainment blog, who likes it and helps to support it, our future would be much more secure. For as little as $1 or more, you can support Houston's Weekend Planning Guide – and it only takes a minute. Thank you.
Houston's Online Weekend Entertainment Guide
Looking for that Friday weekend event and can't find it, try our custom "Google Search"