Friday
November 18th, 2022

Weekend Fridays is updated continuously
The Dip
With Special
Guest Sir Woman
@The Heights Theatre
Friday 11/18/2022 8:00 PM
Doors Open 7:00 PM
Lobby Opens 6:00 PM
(From All Music.com-Timothy Monger) Based in Seattle, the Dip are a large R&B ensemble with a colorful retro-soul sound and a work ethic that helped net them a large grassroots fan base in the late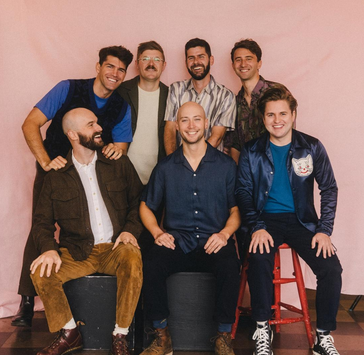 2010s. They were able to translate their cathartic, high-energy live shows onto a pair of self-produced and self-released albums, 2015's The Dip and 2019's The Dip Delivers, and put up big streaming numbers in the process. They later signed with soul and Americana specialists Dualtone Records, which released the group's third album, Sticking with It, in 2022.
The Dip - Atlas OurVinyl Sessions
The Dip came together in 2013 at the University of Washington where its members were all music students in the jazz program. Housemates Jarred Katz (drums), Mark Hunter (bass), Tom Eddy (vocals), and their friend Jacob Lundgren (guitar) already had a history of writing songs together and they soon teamed up with a horn section comprising Brennan Carter (trumpet), Levi Gillis (tenor saxophone), and Evan Smith (baritone saxophone) -- who lived in a neighboring house. Read more @All Music.com (Click Here)
Performing Arts Houston
Presents
Matthew Whitaker
@Wortham Center
Friday 11/18/2022 7:30 PM
Matthew Whitaker's love for music began at an early age. At 9, he taught himself to play the Hammond B3 organ. Four years later, he became the youngest artist to be endorsed by Hammond in its 80+ year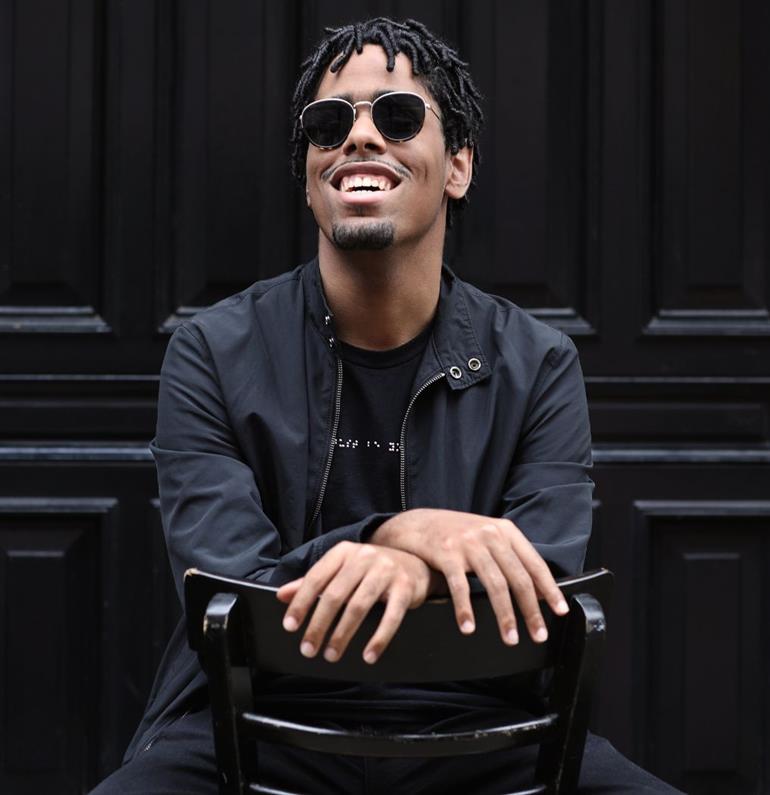 history. At 15, he was named a Yamaha Artist, the youngest to join the stellar group of jazz pianists. The featured artist of Performing Arts Houston's 2021 virtual gala, Matthew makes his Houston live debut with playing and music that will astound and inspire.
(From Matthew Whitaker.com) At 9, Matthew began teaching himself how to play the Hammond B3 organ. Four years later, he became the youngest artist to be endorsed by Hammond in its 80+ year history. He was also named a Yamaha Artist at 15, becoming the youngest musician to join the stellar group of jazz pianists.
​Matthew has toured both here in the US and abroad, performing on world-renowned stages, including Lincoln Center for the Performing Arts, the Apollo Theater, Carnegie Hall, and Jazz at Lincoln Center in NYC; SFJAZZ Center in San Francisco; the John F. Kennedy Center for the Performing Arts in Washington, DC; The Raymond F. Kravis Center for the Performing Arts, Monterey Jazz Festival, Newport Jazz Festival, Playboy Jazz Festival, Telluride Jazz Festival and at international venues in France, Italy, Germany, Indonesia, UK, Australia, Switzerland, Portugal, Japan, Spain, Morocco, and South Korea.​
Matthew Whitaker Tribute to Louis Armstrong - What A Wonderful World
​In 2010, Matthew was a winning participant in the "Child Stars of Tomorrow" competition, as part of Amateur Night at the Apollo. A year later, at just 10 years old, he was invited to perform at Stevie Wonder's induction into the Apollo Theater's Hall of Fame. He returned to the Apollo for FOX TV's revival of Showtime at the Apollo in 2016, where he won the audience over with his rendition of Stevie Wonder's classic "I Wish." Matthew has been on national and international radio and television, which includes the Today Show documentary series "Boys Changing the World," Harry Connick Jr Show an appearance on the syndicated TV talk show Ellen and a segment on the most-watched news magazine on television 60 Minutes. Read more @Matthew Whitaker.com (Click Here)
Amanda Miguel & Ana Victoria Verdaguer
"Siempre te Amare Tour"
@Arena Theatre
Friday 11/18/2022
Doors Open 7:00 PM
(From Last FM.com) Most popular in Mexico, which she eventually made her residency, Amanda Miguel is an Argentine-born Latin pop singer who rose to
fame in the early '80s in collaboration with her husband, singer/songwriter Diego Verdaguer. Born June 1, 1956, in Gaiman, Chubut, Argentina, she moved to Buenos Aires at age 16 and studied music at the conservatory.
Amanda Miguel y Ana Victoria - Mi Buen Corazón (Gira Solita y Sin Ataduras, Auditorio Nacional 2019)
Shortly afterward she met Verdaguer and joined his group Mediterráneo, which also included Valeria Lynch prior to her solo career. Blessed with a strong voice and star power, it wasn't long before Miguel embarked on a solo career of her own with the support of Verdaguer as her songwriting partner and producer. After making her solo recording debut in 1979 with the single "Papá, Cuando Regreses," she made her full-length album debut with El Sonido, Vol. 1 (1981), a commercial blockbuster that spawned the smash hits "Él Me Mintió" and "Mi Buen Corazón." The success of her debut album warranted not one but two follow-ups, El Sonido, Vol. 2 (1983) and El Sonido, Vol. 3 (1984), and she closed out the decade with El Pecado (1987), later reissued with an abundance of bonus material, including early promotional videos. Read more @Last FM.com (Click Here)
Houston Arena Theatre
Arena Towers
7326 Southwest Fwy
Houston, TX 77074
Directions (Map
(713) 772-5900
Houston Symphony
Brahms 3
@Jones Hall
Friday 11/18/2022 8:00 PM
Saturday 11/19/2022 8:00 PM
Sunday 11/20/2022 2:30 PM
Brahms's glorious Third Symphony is one of orchestral music's great masterworks, unfurling a seemingly endless cascade of gorgeous melodies. This weekend atJones Hall the Houston Symphony will be combining stormy passion and virtuoso fireworks with crystalline beauty and tender, heartfelt sentiment with Schumann's Piano Concerto in the hands of phenomenal French pianist Lise de la Salle. The performances open with Lili Boulanger's enlivening Of a Spring Morning.
Brahms: 1. Klavierkonzert ∙ hr-Sinfonieorchester ∙ Lise de la Salle ∙ Andrés Orozco-Estrada
(From Lise de la Salle.com) In just a few years, through her international concert appearances and her award-winning Naïve recordings, 29 year-old Lise de la Salle has established a reputation as one of today's most exciting young artists and as a musician of uncommon sensibility and maturity. Her playing inspired a Washington Post critic to write, "For much of the concert, the audience had to remember to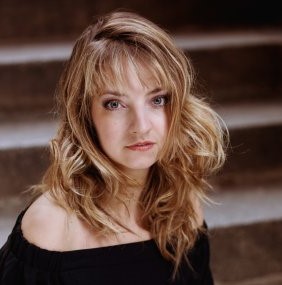 breathe… the exhilaration didn't let up for a second until her hands came off the keyboard."
A native of France, Ms. de la Salle first came to international attention in 2005, at the age of 16, with a Bach/Liszt recording that Gramophone Magazine selected as "Recording of the Month." Ms. de la Salle, who records for the Naïve label, was then similarly recognized in 2008 for her recording of the first concertos of Liszt, Prokofiev and Shostakovich – a remarkable feat for someone only 20 years old. Recent recordings offered works of Schumann and the Complete Works of Rachmaninoff for Piano and Orchestra with Fabio Luisi and the Philharmonia Zurich. The 2017-2018 season will see the release of a Bach-focused disc on Naïve including the Italian Concerto, the Liszt Fantasy & Fugue on the Theme B.A.C.H. and the Bach/Busoni Chaconne.
Lise de la Salle has played with many of the world's leading orchestras and conductors. She made her London Symphony Orchestra debut with Fabio Luisi and in 2016 returned to the orchestra with Antonio Pappano. Luisi, who invited her to become the first Artist-in-Residence of the Zurich Opera in 2014, has also frequently featured Ms. de la Salle with the Vienna Symphony, including a performance in New York on the Great Performers Series at Lincoln Center.
Read more @Lise de la Salle.com (Click Here)
Jones Hall
615 Louisiana Street
Houston, TX
Directions (Map)
Houston's Online Weekend Entertainment Guide
Looking for that Friday weekend event and can't find it, try our custom "Google Search"