Friday November 16th, 2018
Conan O'Brien
Revention Music Center
Friday 11/16/2018 8:00 PM
TBS' Conan O'Brien and Friends make their way to Revention Music Center this weekend (November 16, 2018). The tour precedes news of O'Brien's new podcast and Conan's reworked and shortened late-night format that will swap traditional celebrity interviews and musical perfor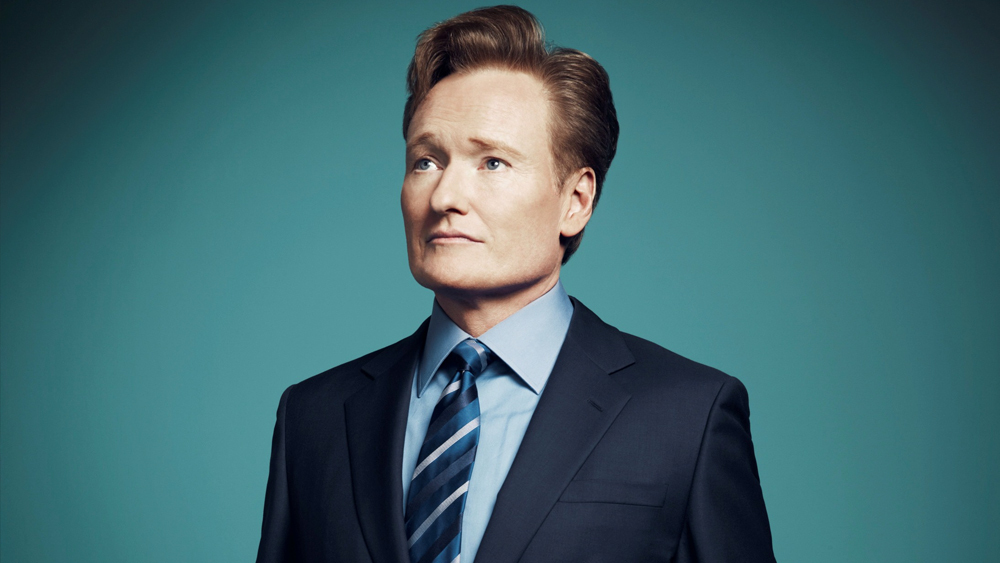 mances with more antics from the lanky, well-coiffed comedian. Among his traveling companions are a mix of current and former Conan writers as well as friends of the show, including Rory Scovel, James Veitch, Marina Franklin, and others.
. . . more @November Fridays click here
I Am King
The Michael Jackson Experience
@Miller Outdoor Theatre
Friday 11/16/2018 8:30 PM
This American artist has not been with us for a while, but his estate still maintaines a Tweeter account with 2.18 million followers.
The man who he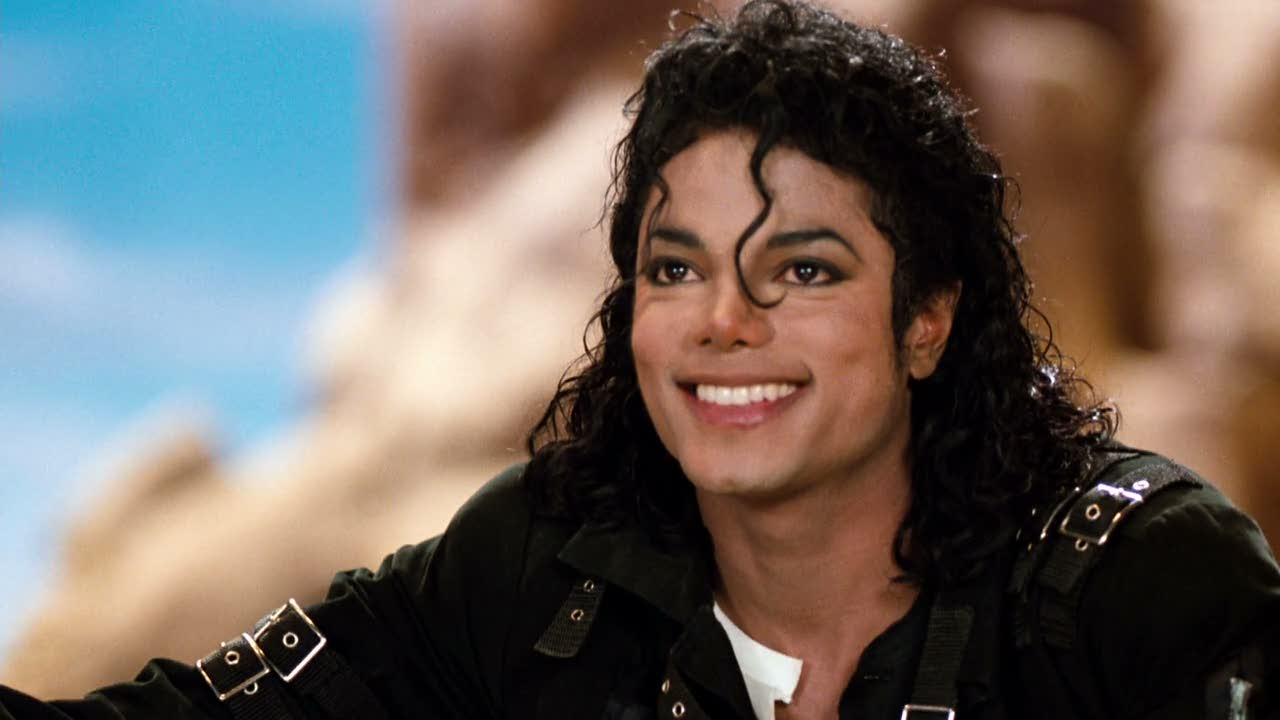 lped The Jacksons including Michael become world-wide entertainers Barry Gordy recently tweeted, ""Michael Jackson reigns as the undisputed King of Pop not just because of his exceptional talent, but because he was able to package that talent in a whole new way... pure magic mixed with unforgettable, transcendent performances."
"Michael Jackson reigns as the undisputed King of Pop not just because of his exceptional talent, but because he was able to package that talent in a whole new way... pure magic mixed with unforgettable, transcendent performances."
I AM KING – The Michael Jackson Experience is as close as you will get to seeing the King of Pop live in concert! This weekend at Miller Outdoor Theatre.

Featuring Michael Jackson tribute artists who can sing LIVE while mastering the intense dancing that Jackson was so famous for, I AM KING takes the audience on a musical and visual journey into the world of the KING OF POP. The creators of I AM KING have put together an incredible cast of talented musicians and Broadway and Las Vegas dancers to bring Jackson to life in an explosion of unmatched energetic perfection.

I AM KING features amazing renditions of Jackson's biggest hits including "Bad","Billie Jean", "Thriller", "Man in the Mirror", "Human Nature" and many more.
This is a ticketed event for the covered seating area. Free tickets are available (4 per person over age 16 while they last) at the Miller Outdoor Theatre box office the day of the performance between the hours of 10:30 AM-1:00 PM. If tickets remain at 1:00 PM, the box office will re-open one hour before show time to distribute the remaining tickets. As always, open seating on the hill. The shows goes on rain or shine.
I Am King
The Michael Jackson Experience
Friday 11/16/2018 8:30 PM
Free Event
Cory Henry
@The Heights Theatre
Friday 11/16/2018 8:00 PM

"The human voice is so powerful," says Cory Henry. "When I'm singing, it's like this extra way of connecting and communicating with people beyond what I can do just playing the organ. I'm able to convey these messages that are really important and meaningful to me through my words. Being front and center like this every night, it's a challenge, but I'm up for it."
On his latest debut album with The Funk Apostles, 'Art of Love,' organ virtuoso Cory Henry demonstrates that he's more than up for the challenge, moving from sideman to frontman with seemingly effortless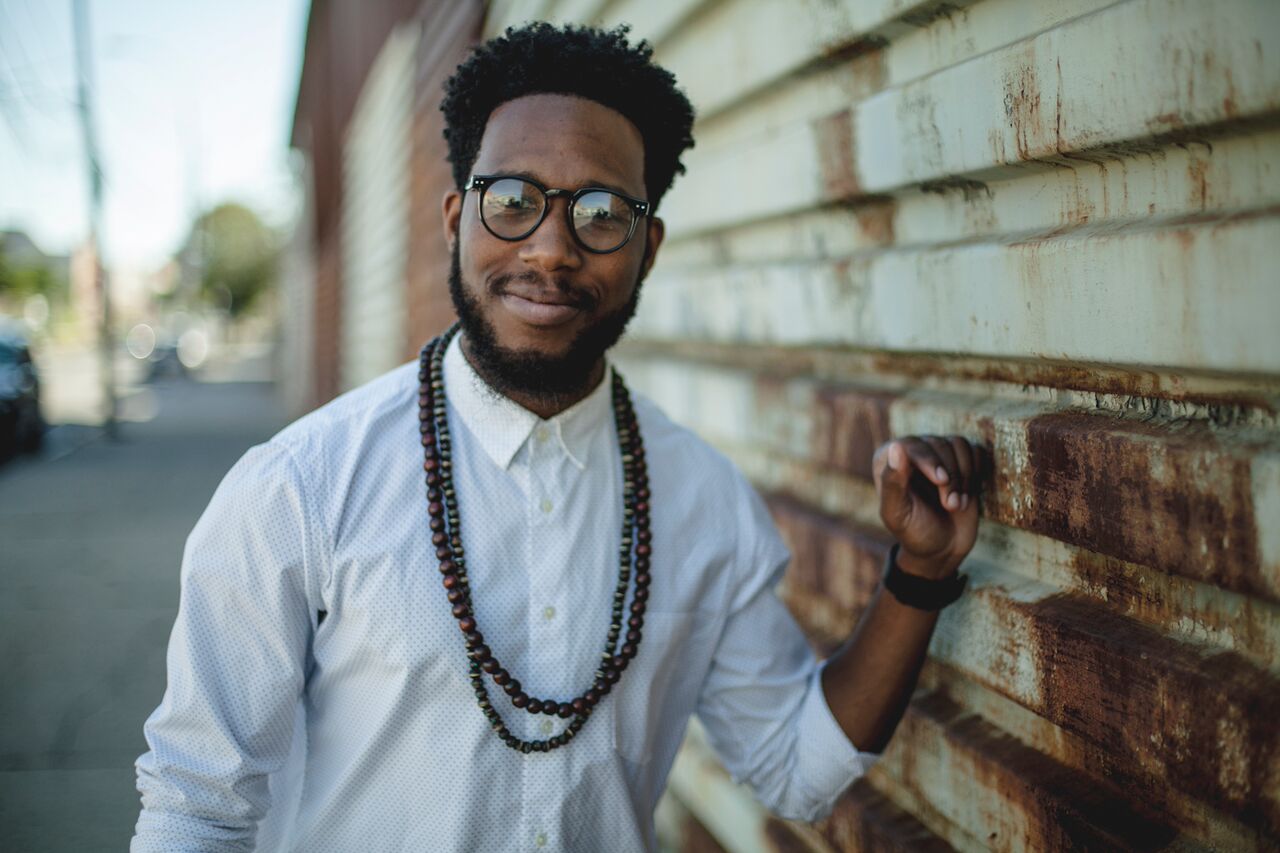 grace and cool. Praised by AllMusic as "one of the finest Hammond B-3 organ players of his generation," Henry also proves himself to be a remarkable singer and songwriter here, one of extraordinary depth and vision. He and the band whip up an intoxicating blend of blues, soul, R&B, Afrobeat, gospel, and jazz on the record, blurring genres and upending expectations at every turn. Simultaneously futuristic and retro, experimental and classic, it's the sound of one of modern music's most inventive minds coming fully into his own as a bandleader and storyteller.

A Brooklyn native, Henry may be best known for his role in Snarky Puppy, the instrumental jazz-pop orchestra hailed by Rolling Stone as "one of the more versatile groups on the planet right now." He's won a pair of GRAMMY Awards for his work with the band since 2012, but Henry's deft keyboard skills have been blowing minds around the world for more than two decades now. At six, he made his debut at Harlem's legendary Apollo Theater, and at nineteen, he joined the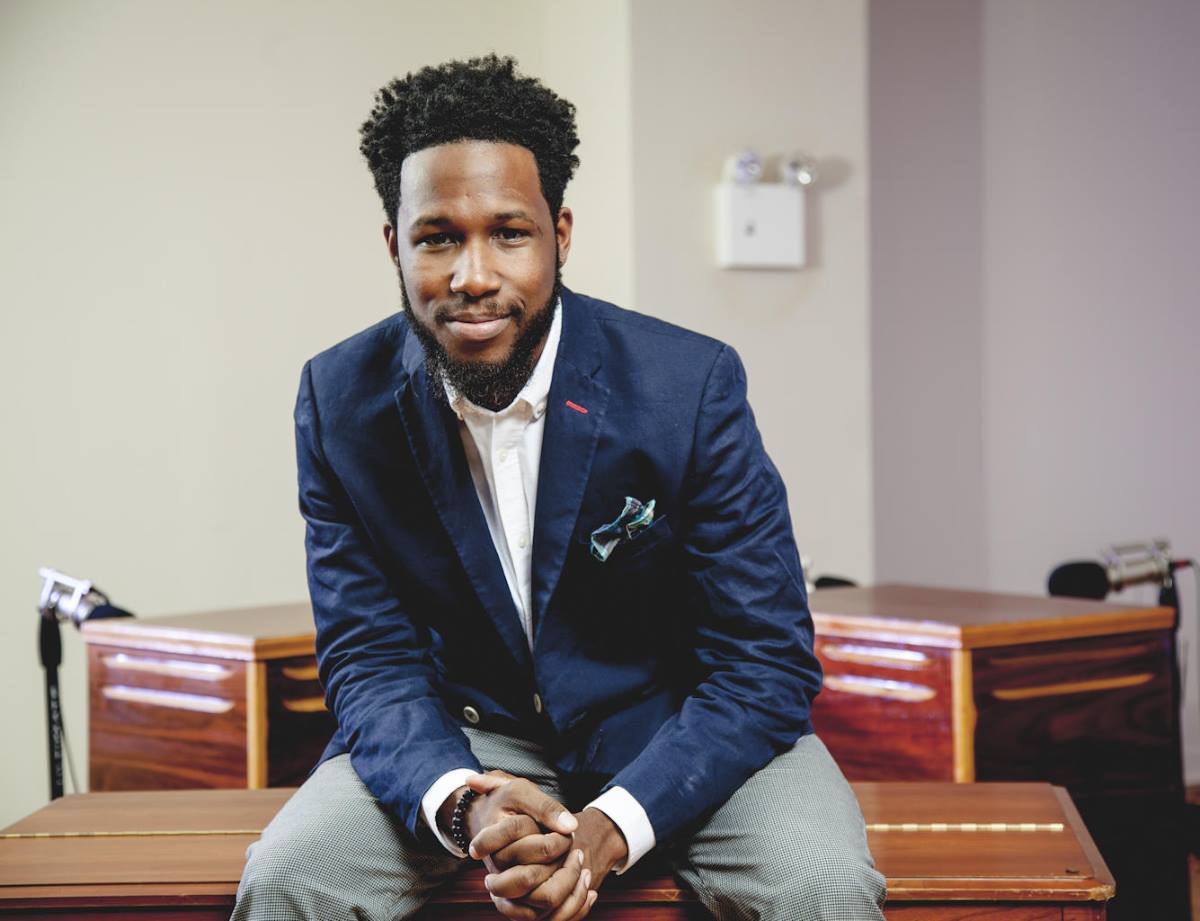 touring band of jazz icon Kenny Garrett. Since then, he's toured or recorded with everyone from Bruce Springsteen and The Roots to P. Diddy and Yolanda Adams in addition to cracking the Top 10 on Billboard's Jazz charts with a pair of solo albums. NPR called him "a master" and said his "musical charisma is a match for a nearly 400 pound organ," while Keyboard Magazine dubbed his playing "soulful, church-y, playful, restrained, and virtuosic," and The Boston Globe raved that "if anyone's going to preach the gospel of the Hammond organ, it should be Cory Henry."
The gospel, in fact, is where it all began for Henry. He grew up performing and singing in church (a recent documentary titled 'Gotcha Now' features incredible footage of him tearing up the organ there at the age of four), but he refrained from sharing his voice with the world outside those holy halls for many years.
"I just didn't think my voice was good enough," he confesses. "I didn't think anyone else would want to hear it. But now that I've overcome my fear of singing, I've gotten comfortable with my voice, and it's become just like another instrument for me."
Henry pieced together The Funk Apostles' lineup out of players he met on the road over the years, and each member of the band is an all-star in their own right. Guitarist Adam Agati, who co-wrote the album's lyrics with Henry, has worked with everyone from Booker T. Jones to Ludacris, while bassist Sharay Reed has performed with Patti LaBelle, Aretha Franklin, Chakha Khan, and more. Henry met drummer TaRon Lockett while he was playing with Snarky Puppy, but he's performed with some of the biggest names in R&B including Erykah Badu and Montell Jordan, and keyboardist Nick Semrad's credits include Miss Lauryn Hill, Bilal, and Gabriel Garzon-Montano.

Recorded in Williamsburg, Brooklyn, 'Art Of Love' was tracked live to tape in an effort both to capture the inimitable energy of the band's live shows and to channel the warm analog vibes of the 1970's. While Henry may be renowned for his gifts as an improviser, the album serves as a showcase for his skills as a songwriter and producer, rich with intricate arrangements and memorable hooks. That's not to say it's without spontaneity, though. The band worked with minimal rehearsal (Henry estimates they've had three in the two years since the band started playing together), and several tracks are actually first-take recordings.
Pepe Aguilar
@Toyota Center
Friday 11/16/2018 8:00 PM

If you were able to catch this year's Latin Grammy Awards this past Thursday, this Latin music icon was a presenter. The awards were broadcasted be on Univision's, KXLN HDTV 45. Aguilar make his way to Houston's Toyota Center for this Friday evening's concert.

Pepe Aguilar was born into a musical family. His father, Antonio Aguilar, was an iconic ranchera singer who sold over 25 million records and is credited with being one of the pioneers in bringing ranchera and mariachi culture to international audiences. His mother Flor Silvestre, is also an iconic ranchera singer and was one of the leading ladies in what is considered the golden era of Mexican cinema
He is the nephew of singers La Prieta Linda and Mary Jiménez, his mother's you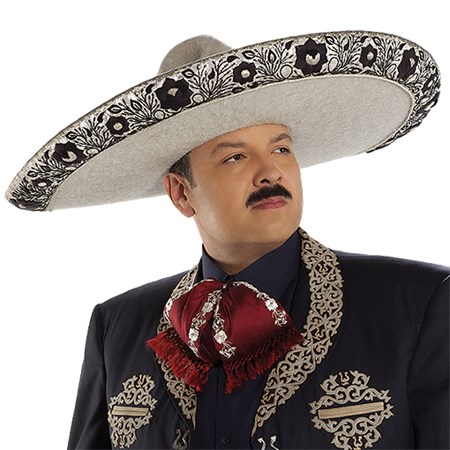 nger sisters. He has four siblings: Dalia Inés, Francisco Rubiales, Marcela Rubiales, and Antonio Aguilar, hijo. He married Aneliz Aguilar Alvarez, who at one point was kidnapped along with his brother and held for ransom. He has four children Emiliano Aguilar, Aneliz Aguilar, Leonardo Aguilar, and Angela Aguilar. Leonardo and Angela are also singers.
Aguilar made his debut as a singer at the age of three, when his father Antonio Aguilar had a concert in Madison Square Garden in the city of New York. As a teenager, Aguilar was a rock music fan and had a band called "Equs". The band did not last long, but that led him to make his first album. Aguilar's musical influences were Pink Floyd and The Who, among other rock bands.[8] Nevertheless, while leaving his teenage years behind, he turned to Tejano music once again, mixing the traditional style with his modern pop influences and becoming a strong identity in the Latin scene, in addition to developing a successful acting career.
Aguilar has sold over 12 million albums worldwide. His work has earned him four Grammy Awards, five Latin Grammy Awards, nineteen Lo Nuestro Awards, and a star on the Hollywood Walk of Fame.
Since you are here...
Houston's Weekend Planning Guide is updated on a continuous bias for all in the Greater Houston Area. We haven't put up a paywall or asked anyone to log-in to see our content. We want to keep it that way. We accept advertising, but the revenue from that area is not enough to support us. If everyone who reads our weekend entertainment blog, who likes it and helps to support it, our future would be much more secure. For as little as $1 or more, you can support Houston's Weekend Planning Guide – and it only takes a minute. Thank you.
Houston's Weekend Planning Guide
Fall Events Guide the Download is Free
Texas Renaissance Festival
@Todd Mission
Now thru November 25, 2018

It's that time of year, The Texas Renaissance Festival is doing its annual Fall thing. The festival will be doing themed weekends throughout its run.
"We really strive to
bring new offerings
to the festival,"
General Manager, Terre Albert
The Texas Renaissance Festival (TRF) started in 1974 at an old strip-mining site. The festival owners say it's "the nation's largest Renaissance theme park." The festival sits on 55 acres of land in Todd Mission, Texas and has over 200 acres of camping facilities. The festival is regularly attended by thousands annually.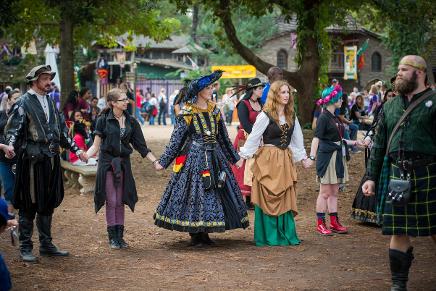 Texas Renaissance Festival
Todd Mission
Festival Grounds
Todd Mission, Texas
Directions
Now thru November 25, 2018
9:00 AM -6:00 PM
Ticket Information

The festival reported last year the festival had over half a million attendees, General Manager Terre Albert is excited this year's crowds will be even larger.
"We really strive to bring new offerings to the festival," Albert said. "We want to make sure our returning patrons have a reason to keep coming back and also show our new guests why they should keep coming to the festival." told the Community Impact.com.

TRF features nearly 500 costumed actors who perform on 25 stages. Its 350 on-site shops include: international food purveyors; unique artisans; merchants and craft vendors; human-powered rides; an abundance of performers walking among the guests; and the Queen's Royal Finale (fireworks if weather permits) at dusk.
The Joust is performed by the Hanlon-Lees Action Theatre and is said to be an accurate reenactment of a medieval joust, featuring authentic weapons, costumed horses, and armored knights. Other performances at the festival include acts designed for mature audiences only; as well as for youngsters. Staple performances include The Birds of Prey show, a highly praised free-flying bird show including hawks, owls, vultures, and eagles, the Fire Whip Show, the Clan Tynker Family Circus, and the School of Sword.
Houston's Online Weekend Entertainment Guide
Houston's Online Weekend Entertainment Guide
Looking for that Friday weekend event and can't find it, try our custom "Google Search"