Weekend Fridays is updated continuously

Contact the venue for possible postponements or cancellations due to Covid 19

Oliver Tree in Concert
@713 Music Hall

It's indie pop; electronic; alternative hip hop; alternative rock; indie rock; country performer Oliver Tree this weekend at LiveNation's 713 Music Hall.
(From all Music.com) A Los Angeles-based vocalist, producer, and sketch comedian, Oliver Tree brings a colorful, scooter-loving persona to his indie pop- and hip-hop-informed dance music. He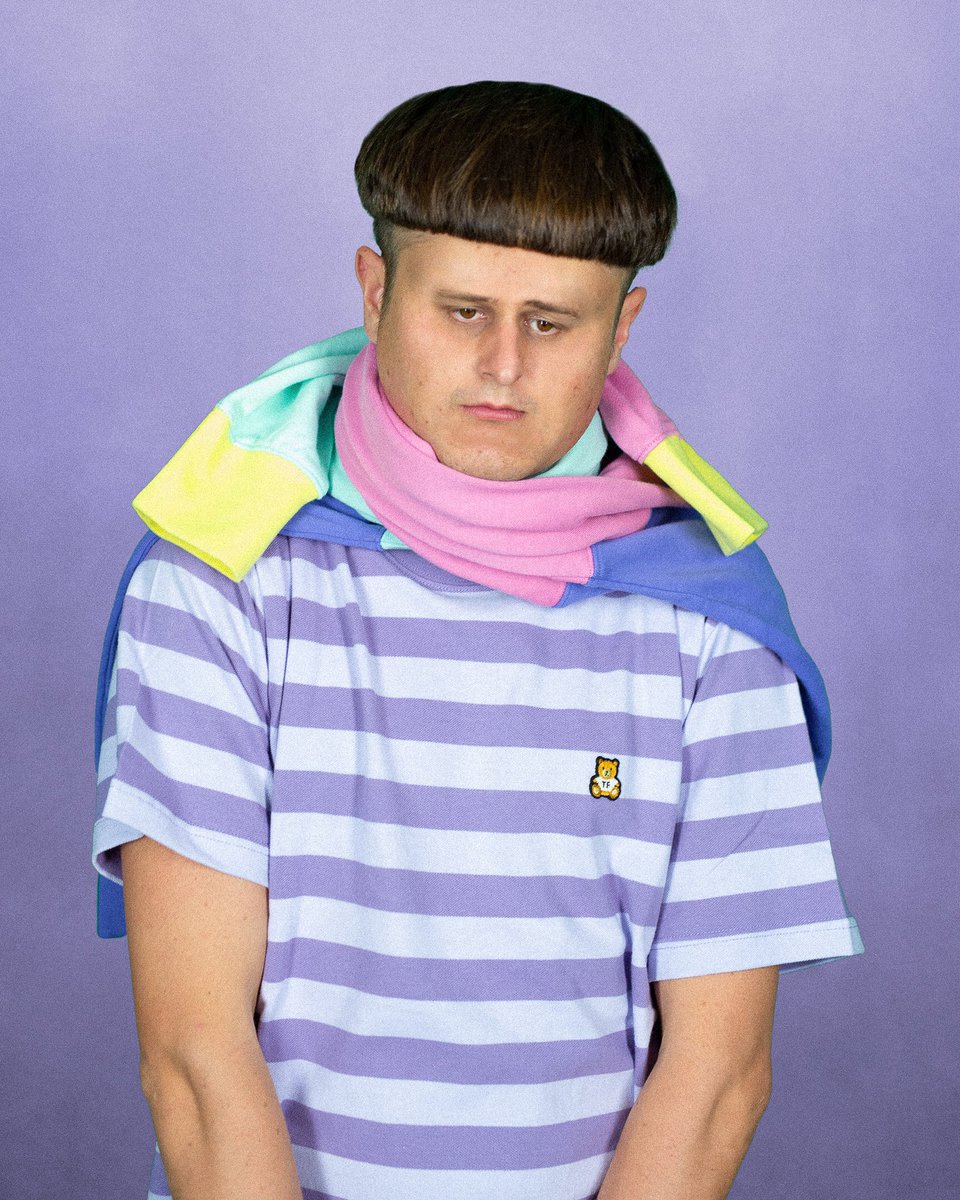 went viral in 2016 with "When I'm Down" before releasing his full-length debut, the Billboard-charting Ugly Is Beautiful in 2020. Welcome to the Internet, a collaborative EP with Little Big, appeared the following year. Tree's sophomore album, Cowboy Tears, arrived in 2022 and hit number seven on Billboard's Alternative Albums chart.

A native of Santa Cruz, Tree emerged in October 2016 as a featured performer on the single "Forget It" by hometown EDM musician Getter. That same month, he released his first collaboration with DJ Whethan, the compassion anthem "When I'm Down." The song went viral, garnering millions of streams over the next year. A record deal with Atlantic followed, and in mid-2017 Tree issued the solo singles "Welcome to L.A.," "All I Got," and "Cheapskate." Another collaboration with Whethan, "Enemy," saw release in September 2017 before his own single, "Upside Down," arrived the first week of 2018.

In advance of a 2021 deluxe release of the album, he issued the single "Out of Ordinary" in February.

Those tracks landed on his Alien Boy EP, which was released via Atlantic Records that February. He quickly followed with additional singles such as "Movement" and the rock-tinged "Hurt." 2019 brought singles like "Fuck" and "Miracle Man," the latter of which was included on Tree's EP Do You Feel Me? His full-length debut, Ugly Is Beautiful, arrived in June 2020 and included many of Tree's previously released singles, as well as the spotlight tracks "Cash Machine," "Let Me Down," and "Bury Me Alive." In advance of a 2021 deluxe release of the album, he issued the single "Out of Ordinary" in February. (Read more Oliver Tree @ All Music.com (click here)
Daughtry in Concert
"The Dearly Beloved Tour"
@Bayou Music Center

This weekend Chris Daughtry makes his way to LiveNation's Bayou Music Center in downtown Houston. It all stared for the popular artist when he became a finalist on the fifth season of American Idol.
(From All Music.com) Building on his start as one of the most popular finalists of American Idol's fifth season, Chris Daughtry proved that the program could generate a successful rock act outside the show's context. Bold and bald, Daughtry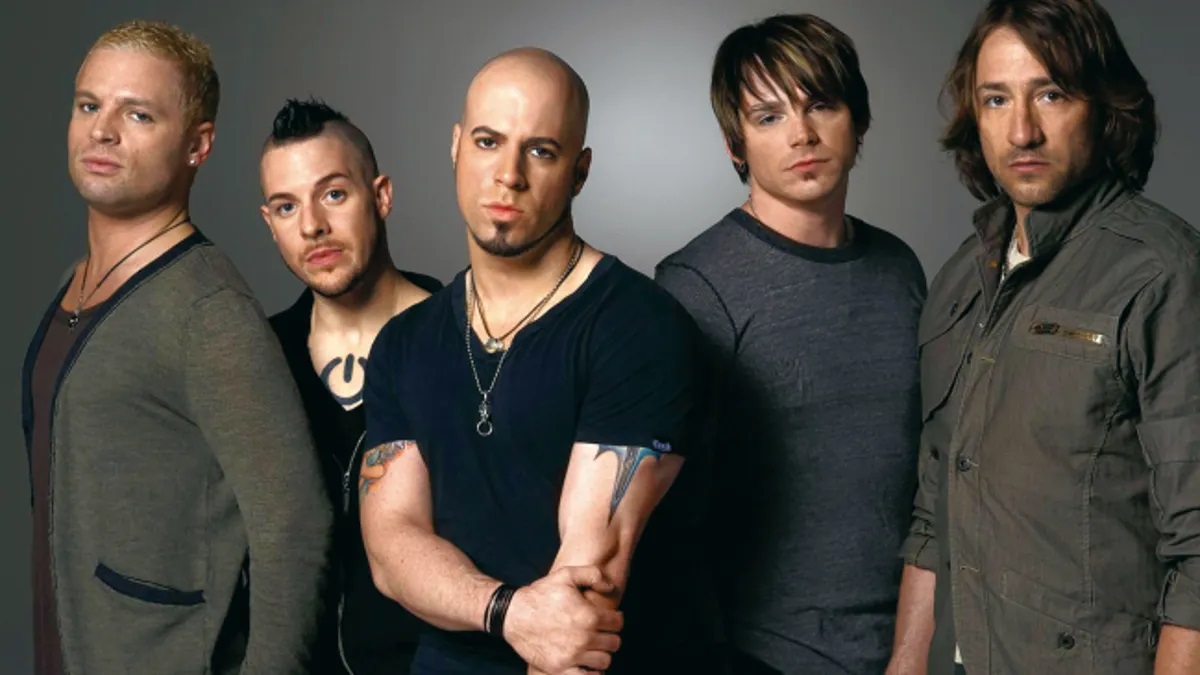 was the very picture of a modern rocker living by the rule book written by Live and Fuel. He founded the band Daughtry in 2006 and released the group's eponymous debut, which soared to number one and was eventually certified six times platinum. Daughtry remained a commercial juggernaut as the years progressed, with subsequent efforts like Leave This Town and Break the Spell also going gold and platinum. The band incorporated pop, dance, and folk elements into their sound on 2013's Baptized but returned to a more modern rock and post-grunge-focused style for 2021's Dearly

Like many American Idol finalists, Daughtry had a long run as an amateur musician. The North Carolina native -- born in Roanoke Rapids, he lived in Charlottesville, Virginia before establishing himself in the Greensboro area -- began singing in local rock bands when he was 16 years old. He continued to play local shows after his high school graduation in 1998, marrying his girlfriend Deanna several months after the January 2000 birth of their son Griffin (he also adopted Deanna's daughter from a previous marriage). Family man he may have been, but Daughtry didn't let his rock & roll dream die, as he continued to play guitar and sing in a band called Absent Element. He also auditioned for Rock Star: INXS in 2005 but was rejected, which turned out to be rather fortunate, as it freed him to audition for the far more popular televised singing competition American Idol. (Read more at All Music.com)
Daughtry is currently touring in support of its sixth album, Dearly Beloved, which was released last fall and features the hit "Lioness".
It was recently the band's front man and his wife acknowledged the death of their 25-year-old daughter taking her life.
Paquita la del Barrio y Sonora Santanera
La Nueva Sangre
@Houston Arena Theatre
Friday 3/25/2022 8:30 PM
Doors Open 7:00 PM

Paquita started her career in Mexico City in the early 70's. She performed at a local restaurant in Colonia Guerrero, where fans returned every week to listen to her music. It is there where she gained her stage name.
Paquita big break came in 1986, where she performed in a Televisa show that exposed her to a bigger audience and led to a recording contract with CBS Records. Her songs usually take a stance against Mexico's sexist male culture. This has made her popular among female audiences. She is known for her often confrontational presence; her signature phrase, with which she often teases male spectators in her shows, is "¿Me estás oyendo, inútil?" ("Are you listening to me, you good-for-nothing?").
She also performed at the Premios Lo Nuestro and participated in the "Somos El Mundo" the Spanish version of "We Are
The World."
In the 2021 Billboard Music Awards, when Bad Bunny went to the stage to help her with mic, she told him Eres un inutil. In an interview with The Miami Herald Paquita said, "I am defending women. It is very important. I am a woman. I speak of my experiences." Her best-known song is "Rata de dos patas" (Eng: "Two-legged rat"), in which she compares an ex-lover to a variety of vermin and other untrustworthy animals. The song was included in her album by the same name. Many of Paquita's albums and songs are jukebox staples in Mexican clubs and cantinas. Paquita's influences stemmed from ranchera music and singers like Antonio Aguilar and Pedro Infante. Many admirers, particularly outside Mexico, also appreciate her for her camp value.

Paquita duets with singer Ricardo Arjona on "Ni Tu Ni Yo" on his album 5to Piso (2008). She also performed at the Premios Lo Nuestro and participated in the "Somos El Mundo" the Spanish version of "We Are The World." She was honored with the Trajectory Award at the Premio lo Nuestro awards (2016). Paquita la del Barrio received a Lifetime Achievement Award at the 2021 Billboard Latin Music Awards.
Houston Arena Theatre
Arena Towers
7326 Southwest Fwy
Houston, TX 77074
Directions (Map
(713) 772-5900
Rare Americans
and Richie Quake
@White Oak Music Hall
Upstairs

Rare Americans - Crooked & Catchy. The band started on a whim two years ago when brothers James and Jared Priestner took an impromptu trip to the Caribbean. James joked they should try and write a song together, Jared said "A song? Fuck that, lets write an album!" Sure enough 10 days later the first Rare Americans record was born. Spring forward to 2021, the band has gained a reputation for storytelling and genre-blending fresh music, amassing over 200M cross platform streams.

The bands roster includes two Slovak guitar virtuoso's in Lubo Ivan & Jan Cajka, and Duran Ritz on drums.

Richie Quake is a musician, songwriter, producer, and multi-instrumentalist from Brooklyn, NY. Coming off his first solo project "Voyager", Richie acts as the primary writer, producer, and instrumentalist; playing guitar, bass, keys, drums, on all of his songs. His sound is identifiable with its cinematic, retro-indie, alternative flare. While still working on music of his own, Richie is also passionate about writing and producing for other artists. As a producer, he specializes in the indie, alternative, pop and rock space. As a songwriter, he strives to create melodies and lyrics that are undeniably catchy and emotive. Richie has worked as a co-writer and producer for others, collaborating with talent like EarthGang, Jimmie Gutch, Dacelynn, Danny Ross, Dan Edinberg, Hojean, Anna Shoemaker, Hadji Gaviota, Chloe Lilac and more. Most recently, his work as a producer landed him a top spot on Spotifys, "Lorem" playlist. Richie continues to push boundaries as an artist, writer and producer.

White Oak Music Hall
2915 N Main Street
Houston, TX 77009
Directions (Map)
Phone: (713) 237-0370
Felipe Esparza
@Improv Houston
Thursday 3/24/2022 8:00 PM
Friday 3/25/2022 7:30 PM & 9:45 PM
Saturday 3/26/2022 7:00 PM & 9:30 PM
Sunday 3/27/2022 7:00 PM
This weekend Esparza is at The Improv on the Katy Freeway.
During a stint in rehab before he was 21, Felipe was asked what he wanted out of life. As a young immigrant growing up in the projects in Boyle Heights (East L.A.) and then as a teenage father
with a drug and alcohol problem, it was a difficult task because he had never thought that far ahead. Among the items on that list, "to be happy", and "be a stand-up comedian" - because of how he connected to an old Bill Cosby album when he was younger. Up until that question, Felipe was under the impression that life was over at 18.
Come From Away
Sarofim Hall
@Hobby Center
Come from Away is a Canadian musical with book, music and lyrics by Irene Sankoff and David Hein. It is set in the week following the September 11 attacks and tells the true story of what transpired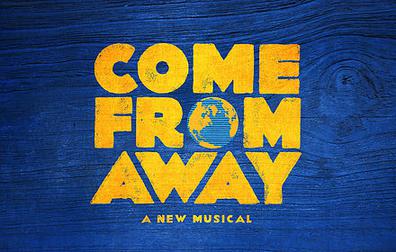 when 38 planes were ordered to land unexpectedly at Gander International Airport in the small town of Gander in the province of Newfoundland and Labrador, Canada as part of Operation Yellow Ribbon. The characters in the musical are based on (and in most cases share the names of) real Gander residents as well as some of the 7,000 stranded travelers they housed and fed.
Mike Dimes
@The Bronze Peacock
House of Blues Houston

(From XXL.com) Sometimes all it takes for an artist to find themselves is a community of support. Mike Dimes, a 21-year-old rapper who calls San Antonio, Texas home, didn't find his way to rap music until he had a consistent friend group. This weekend Dimes is in The Bronze Peacock at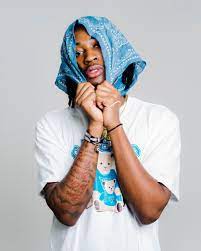 Houston's House of Blues.

A military child, Dimes had to move often, eventually settling down in the Lone Star State. Once the aspiring rhymer decided he wanted to rap at 17, he had the support from his friends in his new city. His style is anchored by his approach, which feels like a blend of Memphis and Atlanta rap as he describes his world of girls and money as if it's typical.

Outside of rap, Mike Dimes was a rising talent in other areas and had defined goals. He was a ranked basketball player in his state, then moved on from sports to college in pursuit of an architecture degree. Despite how well Mike was doing, he chose to pursue a career in hip-hop, seeking to not only blow up, but become one of the best at it. As his streams continued to go up and the success of his 2021 project, DLOG—short for his nickname, DoubleLambOG—his dreams became much closer to reality.
New Edition
"The Culture Tour"
Special Guests Charlie Wilson and Jodeci
@Toyota Center
This is the weekend its Ronnie DeVoe, Bobby Brown, Ricky Bell, Michael Bivins, Ralph Tresvant, and Johnny Gill are at Houston's Toyota Center with their "The Culture Tour".
The toured stopped in Memphis earlier this month with commercial appeal.com talking to fans about their performance. "Takita Jordan, 44, and her friend Pamela Smith, 40, said no matter the weather they were coming from Arkansas to see Jodeci and New Edition on the same ticket. They practiced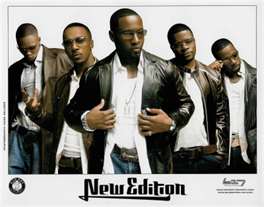 some of their dance moves while waiting in line. Jordan's earliest memories hearing New Edition are those of her uncle dancing to their music in the house." "[He] and his friends, they used to sing and dance in the l room all the time to New Edition," Jordan said. "They used to perform at school performances... to New Edition, so that's how I learned that's how I fell in love with them.""You know, everybody wants to be Ronnie. But you know, I'm always going to be the Ralph," she laughed. Smith said she's more of a Bobby. Jordan said she wish she had gotten better seats, but "but the tickets went so fast, I had to get what I can get. And I just said, 'As long as I was I'm in the building, I'm good." (Read more at Commercial Appeal.com click Here)

(From all Music.com) New Edition's early, Jackson 5-inspired material made them the forerunners of two generations of teen pop. As they matured and progressed, they laid much of the groundwork for the fusion of hip-hop and R&B known as new jack swing. In fact, after New Edition drifted apart, all of its members had at least some significant success outside the group as part of the new jack movement, which helped ensure that their original incarnation would be remembered for much more than the bubblegum soul that made their name.
(Read more @All Music.com Click Here)
The Airborne Toxic Event
@HOB Houston
Music Hall
Friday 3/25/ 2022 8:00 PM
Doors Open 7:00 PM

(From All Music.com) Formed by novelist/musician Mikel Jollett, the Airborne Toxic Event combine post-punk and literate indie rock with real literary cred. This weekend The Airborne Toxic Event is in GreenStreet at Houston,s Houts of Blues.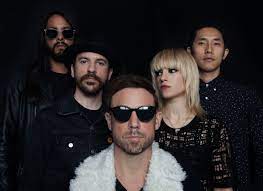 Emerging in 2008 with a lush synthesis of guitars, keyboards, and classical strings, the band found success with their sophomore effort, 2011's All at Once, which rose to the number 17 slot on the Billboard Albums chart. In 2020 the band issued their sixth LP, Hollywood Park, which served as the musical soundtrack to Jollett's memoir of the same name.

Founded in 2006 by Mikel Jollett during a tumultuous period in his life -- he was born into Synanon, an experimental community in Santa Monica that eventually turned into a violent cult -- the Airborne Toxic Event was named after a section in American author Don DeLillo's novel White Noise. The group initially took shape as a Los Angeles-based duo, with Jollett and drummer Daren Taylor serving as the only members. A roster expansion was eventually needed; as a result, classically trained violinist Anna Bulbrook was brought in to play viola and keyboards, jazz bassist Noah Harmon joined up, and the empty guitar slot was filled by Steven Chen. The band's first show as the Airborne Toxic Event took place in fall of 2006 and was followed by a regional rise to stardom, attracting offers from indie labels and accolades from magazines like Rolling Stone. (Read more @ All Music.com (Click Here)
Since you are here...
Houston's Weekend Planning Guide is updated on a continuous bias for all in the Greater Houston Area. We haven't put up a paywall or asked anyone to log-in to see our content. We want to keep it that way. We accept advertising, but the revenue from that area is not enough to support us. If everyone who reads our weekend entertainment blog, who likes it and helps to support it, our future would be much more secure. For as little as $1 or more, you can support Houston's Weekend Planning Guide – and it only takes a minute. Thank you.
Houston's Online Weekend Entertainment Guide
Looking for that Friday weekend event and can't find it, try our custom "Google Search"