Weekend Fridays is updated continuously
Ben Rector in Concert
@713 Music Hall
(From All Music.com by Matt Collar) Nashville-based singer/songwriter Ben Rector makes passionate and melodic, piano-driven pop. Following early indie buzz for albums like 2010's Into the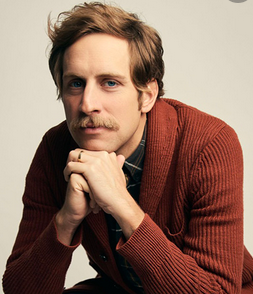 Morning and 2011's Something Like This, Rector gained wider attention with 2013's The Walking in Between, which reached number 16 on the Billboard 200. He has continued to enjoy chart success, consecutively topping Billboard's Americana/Folk Albums chart with 2015's Brand New and 2018's Magic. In 2022, he further displayed his broad stylistic reach collaborating with artists like Snoop Dogg, Kenny G, and Dawes' Taylor Goldsmith on The Joy of Music.

Born in Tulsa, Oklahoma in 1986, he studied piano while he was growing up and, by his teens, he was also singing, playing guitar, and writing his own music. However, it wasn't until he studied at the University of Arkansas that he began recording his songs. A self-titled EP that Rector released during his freshman year at college caught on locally, and soon he was playing live shows. (Read more @All Music.com Click Here)
713 Music Hall
In POST Houston
401 Franklin Street
Houston, TX 77201
Directions (Map)
Cooper Alan
"Cooped Up Tour"
@HOB
(From All Music.com Timothy Monger) With his warm baritone voice, laid-back vibes, and country-pop smarts, Cooper Alan made a rapid rise to success in 2020 with songs like "New Normal" and "Climate Change." Pairing relatable messages and strong melodies with production built for a modern audience, the North Carolinian struck a chord, particularly in the social media set where his songs went viral.
Cooper Alan- "Can't Dance"
HOB Houston
in GreenStreet
1204 Caroline St.
Houston, TX
(888) 402-5837
Directions (Map)
[Disclaimer]
Houston's Weekend Planning Guide participates in various affiliate marketing programs, which means, we receive paid commissions on purchases made through our links to retailer sites.Our editorial content is not influenced by any commissions we receive.
Dance of the Cosmos
@Miller Outdoor Theatre
All performances at
Miller Outdoor Theatre are FREE!
This weekend at Miller Outdoor Theatre Silambam Houston presents Dance of the Cosmos.
Dance of the Cosmos celebrates the powerful imagery of Shiva, the Cosmic Dancer in Indian mythology, through four different Indian classical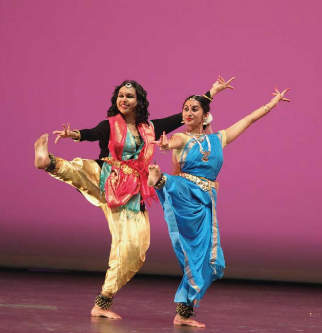 dance forms – grounded Bharatanatyam, fluid Odissi, dramatic Kuchipudi, and dynamic Kathak – which intertwine to represent the dance of destruction and of creation, the duality of man and woman, and each of the five elements (air, earth, water, fire, and ether) that are encompassed within Shiva's being.
Silambam Houston was founded in 2002 by Dr. Lavanya Rajagopalan, for the promotion and development of the arts, to impart artistic education, and promote young talent in the performing arts. Their vision is to increase the appreciation and understanding of Indian artistic traditions across cultural boundaries, through comprehensive arts education, outreach, and exceptional arts programming, and by creating opportunities for young artistes to develop, perform, and collaborate.
Silambam Houston began as a yearning. As a new graduate student at UTMB Galveston, Lavanya Rajagopalan deeply felt the absence of Bharatanatyam, the art she had grown up with, back in her hometown of Chennai, India. She performed in events at UTMB, and even travelled around the US to perform at various venues around the country - but still missed the vibrant experience and fulfillment of teaching young children, something she had loved doing for several years in Chennai. When a few Indian families on the island requested her to teach their children, she jumped at the chance to recreate that fulfillment here.
Miller Outdoor Theatre
Hermann Park
6000 Hermann Park Dr
Houston, TX 77030
Directions click here
(832) 487-7102
Houston Tattoo Arts Convetion
@NRG Center
Friday 6/3/2022 2:00 PM
Saturday 6/4/2022 11:00 AM
Sunday 6/5/2022 11:00 AM

This is the weekend in Houston all in one place you can see tattoo artists do their craft and if you want get one, you can do that too. It's the annual Tattoo Arts Convention.
Twenty-year veteran tattoo convention organizers and promoters, Villain Arts, will be bringing their World Famous, star-studded, traveling Tattoo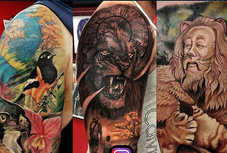 Convention to Houston. The exhibition boasts hundreds of the finest professional tattooers, tattoo memorabilia and curiosity themed carnival of sideshow performers this May 18th – 20th, 2018, it was announced by Troy "Tattooed Kingpin" Timpel, owner of VillainArts.com and traveling tattoo artist/conventioneer.
World Renowned Tattoo Artists from Hundreds of Tattoo Shops Nationwide will be tattooing live at The First Annual Houston Tattoo Arts Convention.
The sprawling exhibition has made over two decades of annual appearances nationwide, and in other major US cities like Chicago, Baltimore, Philadelphia, Milwaukee and Kansas City. This year alone Villain Arts has added four major cities to its annual convention circuit in addition to Houston, including Denver and Miami. Among hundreds of internationally renowned tattoo artists are also unique vendors, peddling rare and unusual merch for subculture enthusiasts and tattoo art collectors. The Villain Arts Conventions traditionally include a number of appearances by celebrities from movies and reality-TV tattoo competitions, like Ink Master, Best Ink and Tattoo Nightmares. Visiting artist seminars for professionals in the tattoo industry are also a feature at the shows, and include topics on social media/marketing, technical tattoo application techniques for working artists, and Q & A's with longtime tattooers and legends in the business.
Steely Dan with Steve Winwood in Concert
@Cynthia Woods
Mitchell Pavilion
This weekend its 80's icon's Steely Dan with Steve Winwood in Concert at Cynthia Woods Mitchell Pavilion in The Woodlands.
(From All Music.com by Stephen Thomas Erlewine) Most rock & roll bands are a tightly wound unit that developed their music through years of playing in garages and clubs around their hometown. Steely Dan never subscribed to that aesthetic. As the vehicle for the songwriting of Walter Becker and Donald Fagen, Steely Dan defied all rock & roll conventions. Becker and Fagen never truly enjoyed rock -- with their ironic humor and cryptic lyrics, their eclectic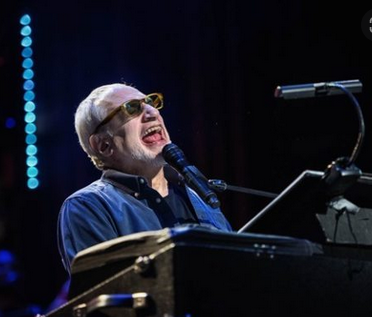 body of work shows some debt to Bob Dylan -- preferring jazz, traditional pop, blues, and R&B. Steely Dan created a sophisticated, distinctive sound with accessible melodic hooks, complex harmonies and time signatures, and a devotion to the recording studio. With producer Gary Katz, Becker and Fagen gradually changed Steely Dan from a performing band to a studio project, hiring professional musicians to record their compositions. Though the band didn't perform live between 1974 and 1993, Steely Dan's popularity continued to grow throughout the '70s as their albums became critical favorites and their singles became staples of AOR and pop radio stations. Even after the group disbanded in the early '80s, their records retained a cult following, as proven by the massive success of their unlikely return to the stage in the early '90s.
(Read more @All Music.com)
Steely Dan - Hey Nineteen 1981 HQ
(From All Music.com Steve Huey) As a solo artist, Steve Winwood is primarily associated with the highly polished blue-eyed soul-pop that made him a star in the '80s. Yet his turn as a slick, upscale mainstay of adult contemporary radio was simply the latest phase of a long and varied career, one that's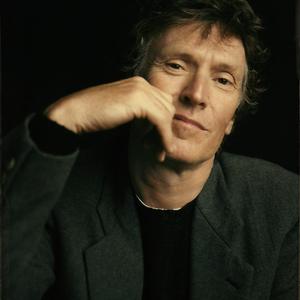 seen the former teenage R&B shouter move through jazz, psychedelia, blues-rock, and progressive rock. Possessed of a powerful, utterly distinctive voice, Winwood was also an excellent keyboardist who remained an in-demand session musician for most of his career, even while busy with high-profile projects. That background wasn't necessarily apparent on his solo records, which established a viable commercial formula that was tremendously effective as long as it was executed with commitment.
Stephen Lawrence Winwood was born May 12, 1948, in the Handsworth area of Birmingham, England. First interested in swing and Dixieland jazz, he began playing drums, guitar, and piano as a child, and first performed with his father and older brother Muff in the Ron Atkinson Band at the age of eight. During the early '60s, Muff led a locally popular group called the Muff Woody Jazz Band, and allowed young Steve to join; eventually they began to add R&B numbers to their repertoire, and in 1963 the brothers chose to pursue that music full-time, joining guitarist Spencer Davis to form the Spencer Davis Group. Although he was only 15, Steve's vocals were astoundingly soulful and mature, and his skills at the piano were also advanced beyond his years. Within a year, he'd played with numerous American blues legends both in concert and in the studio; in 1965, he also recorded the solo single "Incense" as the Anglos, crediting himself as Stevie Anglo. Meanwhile, the Spencer Davis Group released a handful of classic R&B-styled singles, including "Keep on Running," "I'm a Man," and the monumental "Gimme Some Lovin'," which stood with any of the gritty hardcore soul music coming out of the American South. (Read more @All Music.com)
Cynthia Woods Mitchell Pavilion
2005 Lake Robbins Drive
The Woodlands, TX 77380
Directions (Map)
(281) 364-3010
100% Money-Back Ticket Guarantee
Tickets for Weekend Houston's Planning guide is provided by Ticket Liquidator a resale marketplace, not a box office or venue. Prices may be above or below face value. Your seats are together unless otherwise noted. If problems with our affiliate call us (832) 304-0701
Friday 6/3/2022 7:30 PM &9:45
Saturday 6/4/2022 7:00 PM & 9:30 PM
Sunday 6/5/2022 7:30 PM
T.J Miller's Birthday Weekend - shows will be appropriately celebratory and insane. Do not miss this- it will likely never come around again. It's a once in a lifetime chance to see a man age one year on stage in front of your eyes! Watch as his hip begins to hurt and his eyesight becomes so bad he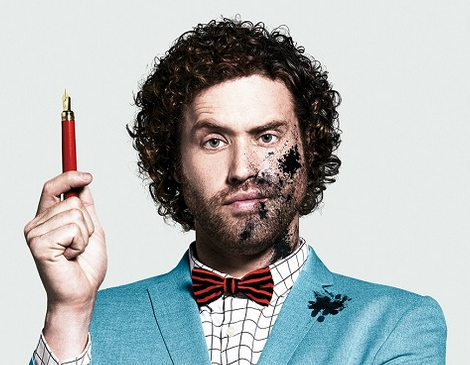 can't see why Texas isn't its own country.
T.J. MILLER is one of the most sought after comedians in the world, certainly the northern part of the western hemisphere. He has been diligently working to make people laugh for over fifteen years, and is driven by the altruistic mission statement that life is fundamentally tragic and the best thing he can do is provide an ephemeral escapism from that tragedy by doing comedy. He has been performing his absurdist observational standup act worldwide and has never gone to the bathroom in his pantaloons on stage. His act has been described as "a one man philosophy circus."
T.J. Miller Has a Seizure
This Is Not Happening - Uncensored
His hour-long comedy specials T. J Miller No Real Reason (Comedy Central) and T.J. MILLER: METICULOUSLY RIDICULOUS (HBO) are available to stream now wherever streaming is streamed.
The Improv
7620 Katy Freeway Space
455 Houston, TX 77024
Directions
Buy tickets over the phone:
713-333-8800
Houston's Online Weekend Entertainment Guide
Looking for that Friday weekend event and can't find it, try our custom "Google Search"